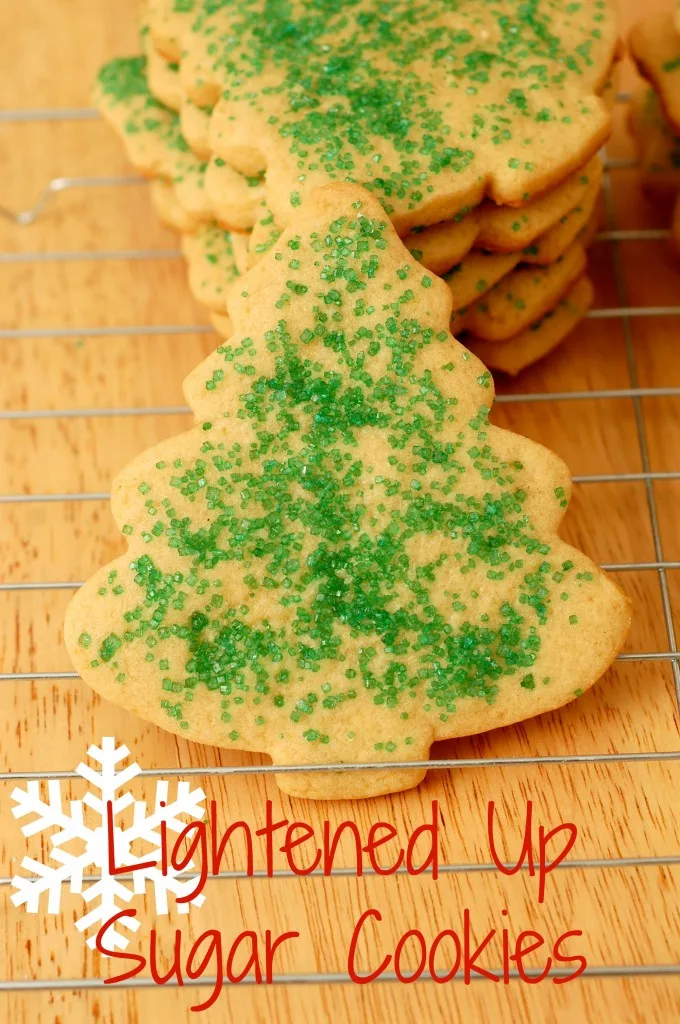 As you know sugar cookies are typically loaded with sugar, duh, and lots of butter. Christmastime is filled with sugar cookies either topped with more sugar or frosting (even more sugar!). I wanted to find a way to lighten up a traditional flavor without losing the richness and sweetness that everyone loves. I say everyone loves and not "I love" because I don't really like sugar cookies.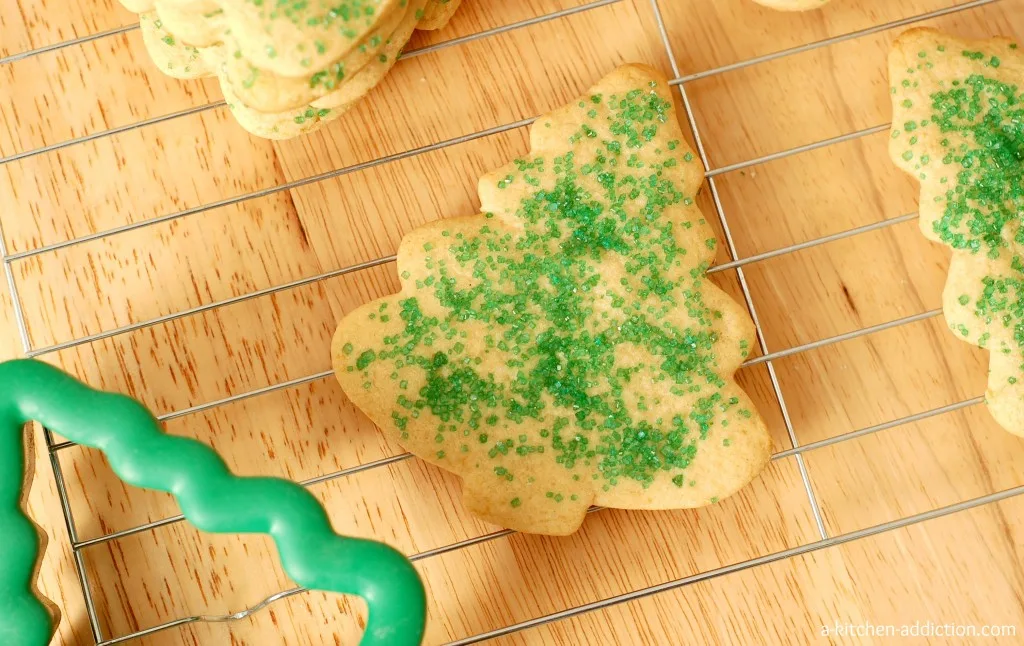 I know you may find this to be shocking, but I prefer just about any other cookie to a sugar cookie. They are just way too sweet for me. So, I had to make sure that someone other than me tasted the final result to decide whether or not these sugar cookies passed the "richness" and "sweetness" test. Enter my resident taste tester. He thought they were great and wouldn't have noticed that they were "lightened up" if he hadn't seen my notes for the cookies on the counter!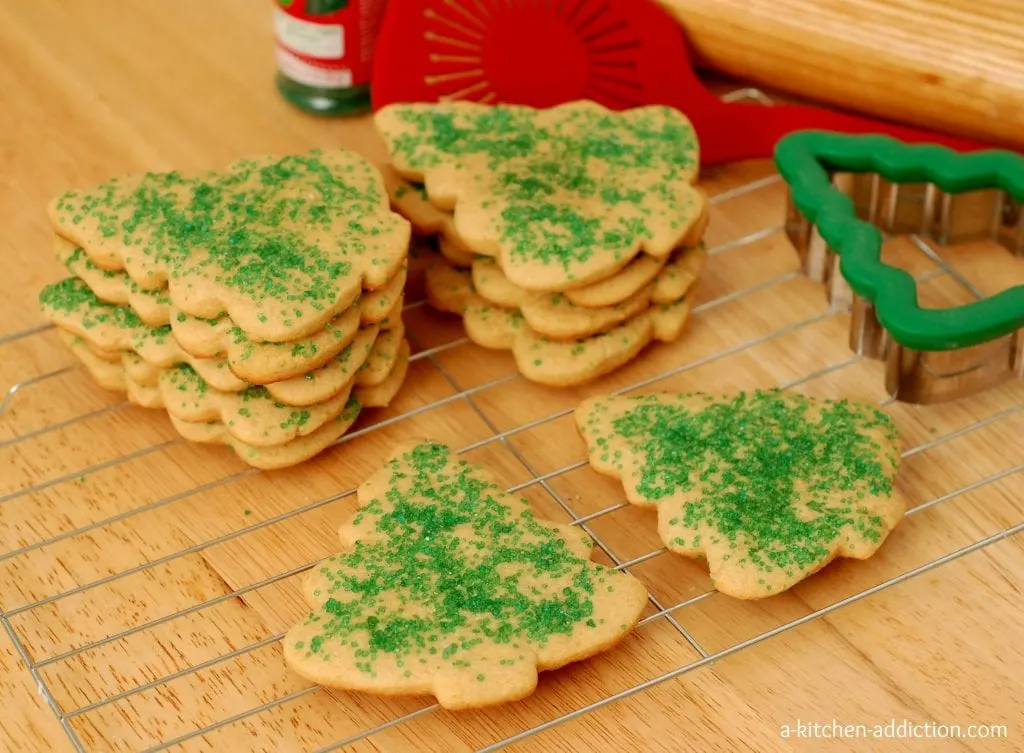 Unlike most sugar cookies that contain only white sugar or confectioner's sugar, I also used brown sugar to bring an added richness to the cookie to make up for the lack of butter. If you prefer to have your sugar cookies have more of the traditional paler white color, you will want to use all white sugar. However, I found the brown sugar really only adds a very slight color to the cookie and lends a rich flavor that makes the slight darkness worth it.
Lightened Up Sugar Cookies
Yield: approx 2 dozen cookies
Ingredients
5 tbsp butter, softened
1/4 C Truvia baking blend or 1/2 C sugar
1/3 C brown sugar (you can use all white sugar but the brown sugar adds an added richness)
1 egg
1/2 tsp vanilla extract
1 tsp non-fat milk (you may need up to one more teaspoon to get dough to form)
1 1/2 C all-purpose flour
1/4 tsp salt
1/8 tsp baking soda
Colored sugar for decoration
Directions
Preheat oven to 350. Line cookie sheets with baking mats or parchment paper.
In the bowl of a stand mixer, cream together butter and sugars. Add in egg, vanilla, and milk. Beat until creamy.
Stir together flour, salt, and baking soda in a small bowl. Slowly add the dry ingredients to the creamed mixture and beat until dough forms.
Turn dough out onto a floured surface. Roll dough out to 1/4 – inch thickness. Cut out cookies with cutters and transfer to cookie sheets.
Bake for 5-7 minutes or until edges just start to turn light golden brown. Allow cookies to cool for 3 minutes on baking sheet before transferring to a wire rack to cool completely.
Store cookies in an airtight container.