Enjoy the flavor of s'mores in a healthier option with this Dark Chocolate S'mores Granola Bites recipe! These granola bites are portable s'mores that are super easy to make and don't make a mess while you try to eat them! Plus, they're full of healthier ingredients and peanut butter free!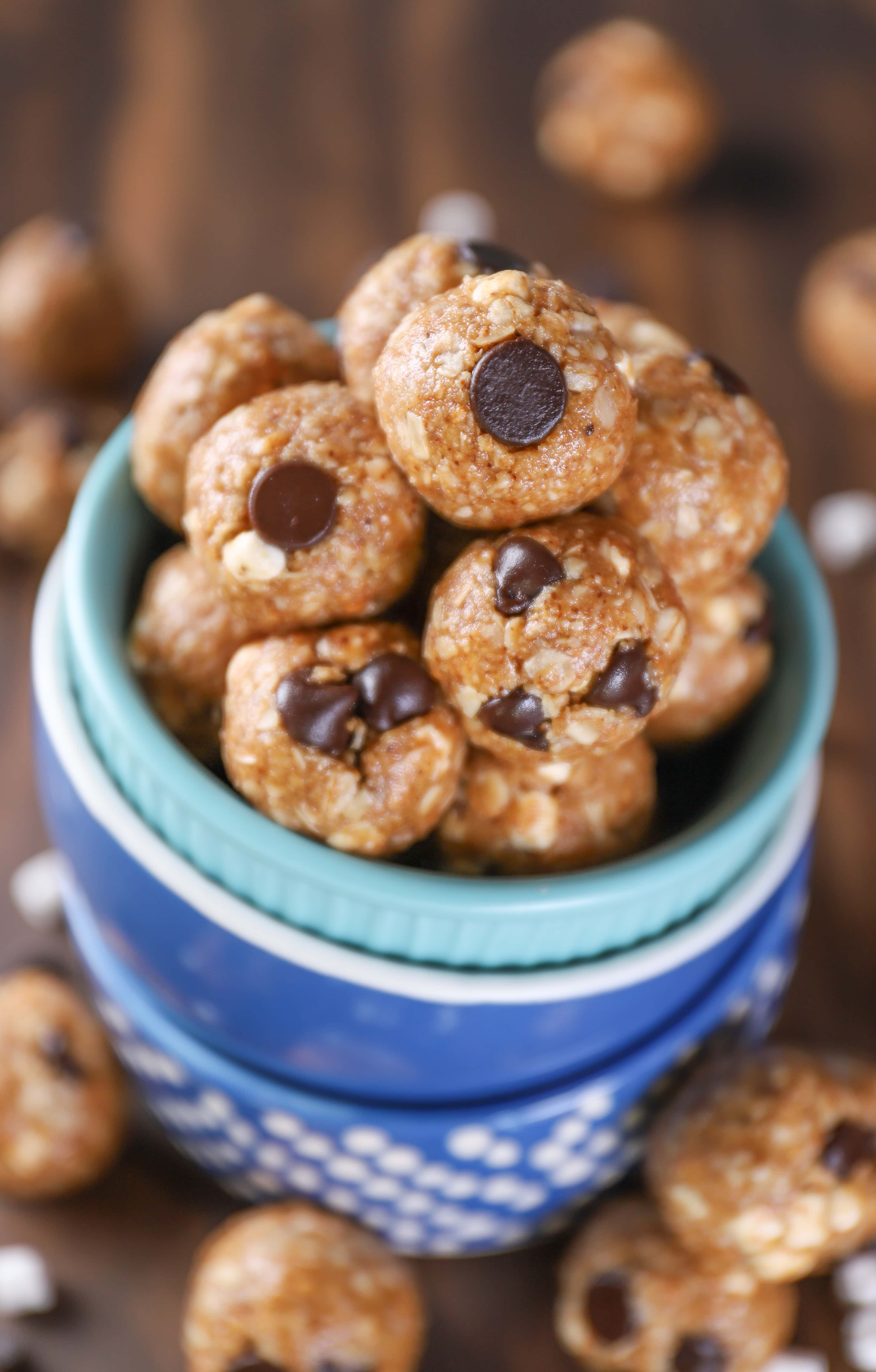 Summer is in full swing. Fast, easy meals that require as little time indoors as possible are the name of the game around here. The same goes for snacks!
I don't want to spend a lot of time making homemade snacks that require me to turn on the oven when it's triple digits outside. I think my air conditioner feels the same way!
So, when I can make no bake snacks to satisfy our hunger, I usually do! And if those easy, no bake snacks just happen to have the s'mores combination in them, even better!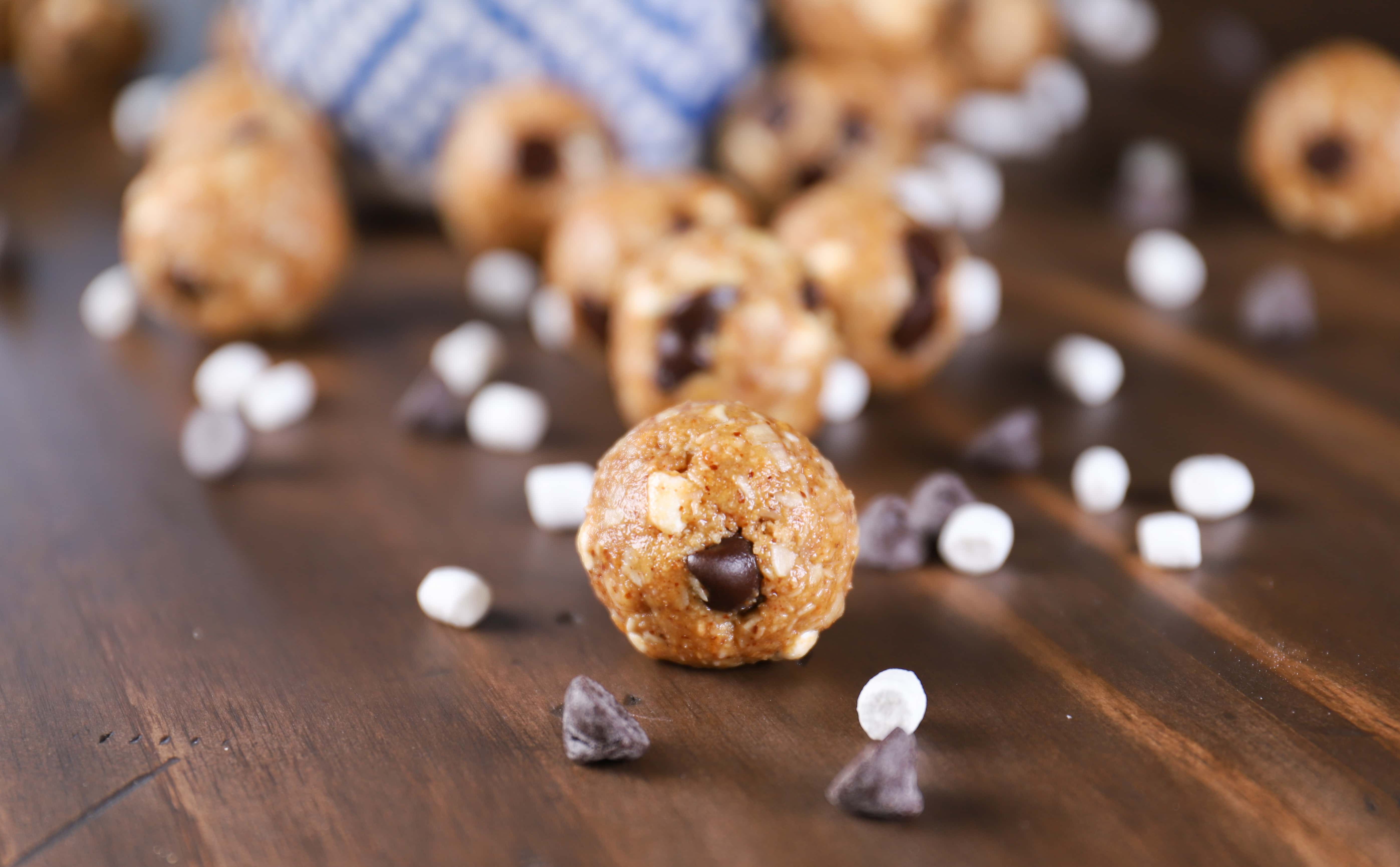 You guys love these peanut butter s'mores granola bites, but I've gotten quite a few requests to make them peanut butter free. So, here they are! A variation that is peanut butter free. And because I love dark chocolate, dark chocolate instead of semi-sweet!
Seven simple ingredients, one of which is a hint of salt, is all you need to make these irresistible snack bites. Combine the ingredients together. Shape into bites. Pop a few into your mouth while shaping, and try to save some for later!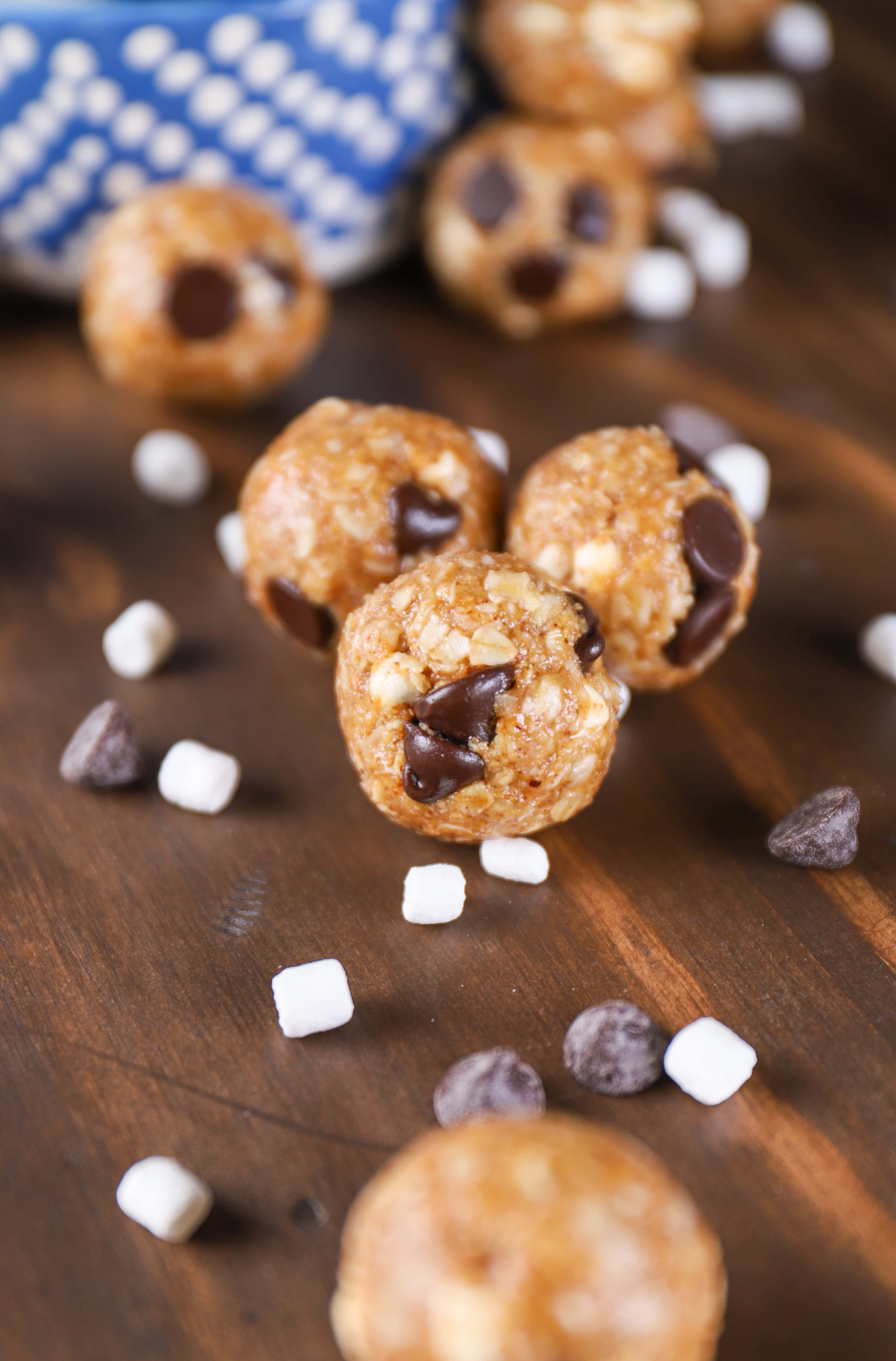 A few tips for dark chocolate s'mores granola bites success:
Because almond butter can be really oily, make sure that it is combined as much as possible before measuring.
To keep the mixture from sticking to your hands while forming the bites, coat your hands with a thin layer of coconut oil. It won't affect the flavor of the granola bites and it'll make your hands soft!
Do the bites still seem really sticky after you form them? Stick them in the fridge and give them a few hours to firm up as the oats soak up the moisture.
If your kitchen is warm, these bites will stay freshest in the fridge.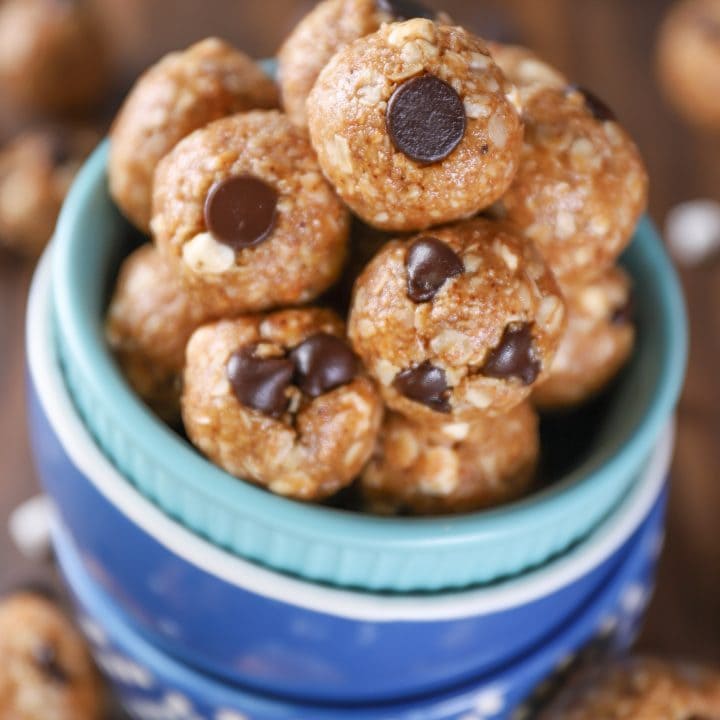 Dark Chocolate S'mores Granola Bites
Ingredients
1½ C quick oats
3/4 C crushed graham crackers
½ tsp salt
½ C almond butter, make sure that the oil is thoroughly stirred in before using
½ C honey
¼ C marshmallow bits
¼ C dark chocolate chips
Instructions
In a large bowl, stir together oats, crushed graham crackers, and salt. Add in almond butter and honey and stir until well-combined. Stir in marshmallow bits and dark chocolate chips.
If dough is sticky, refrigerate for 15 minutes to allow to firm up before forming into 1-inch balls.
If your kitchen is warm, store leftovers in the refrigerator.
Recommended Products
As an Amazon Associate and member of other affiliate programs, I earn from qualifying purchases.