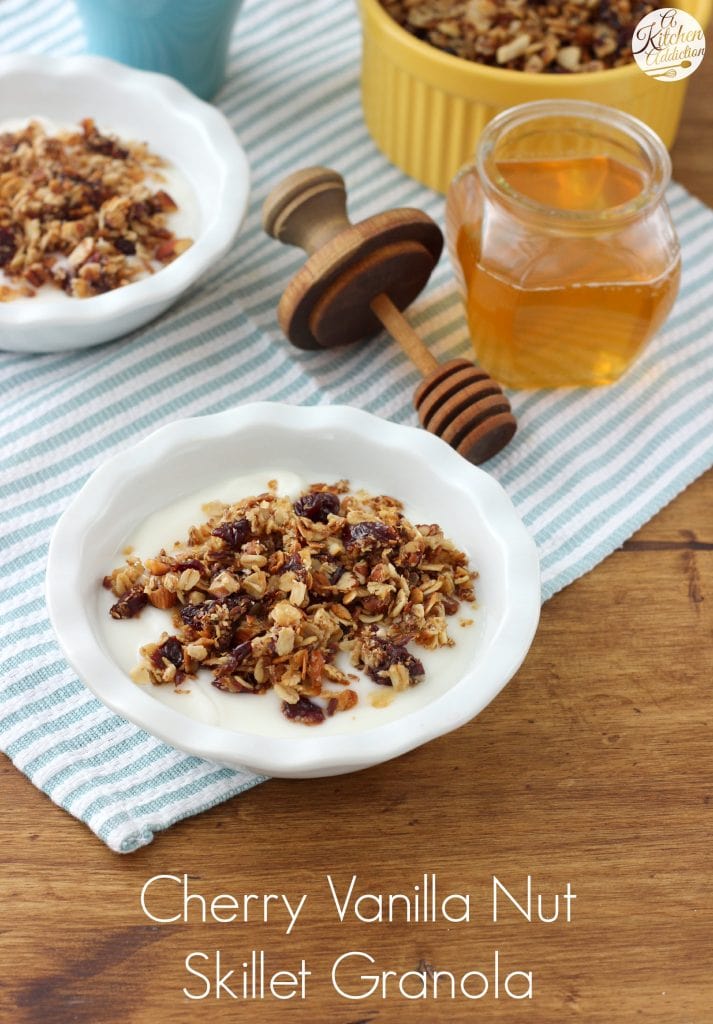 After ending last week on a sweet note, I thought I should end this week on a healthy note. But don't worry, this cherry vanilla nut skillet granola is still sweet and satisfying! Plus, it doesn't require the oven. No more heating up the kitchen to make batches of granola. Just throw everything together on the stovetop and cook!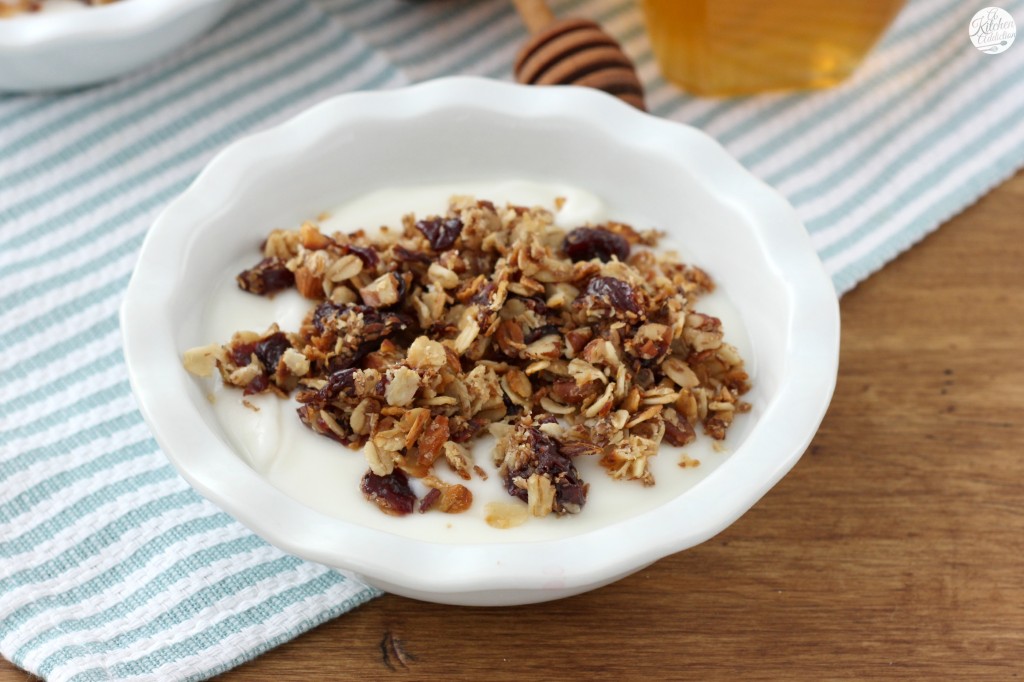 Grab the largest skillet you have, throw together the ingredients, and make a batch while washing dishes, cleaning up the kitchen, or sitting and enjoying a cup of coffee! Okay, there is a little more work involved, but not much. You start by lightly toasting the nuts before adding the dry ingredients. Then you whisk together the wet ingredients and stir them in. All you have to do after that is give the mixture a stir every now and then to make sure nothing burns. It's that simple.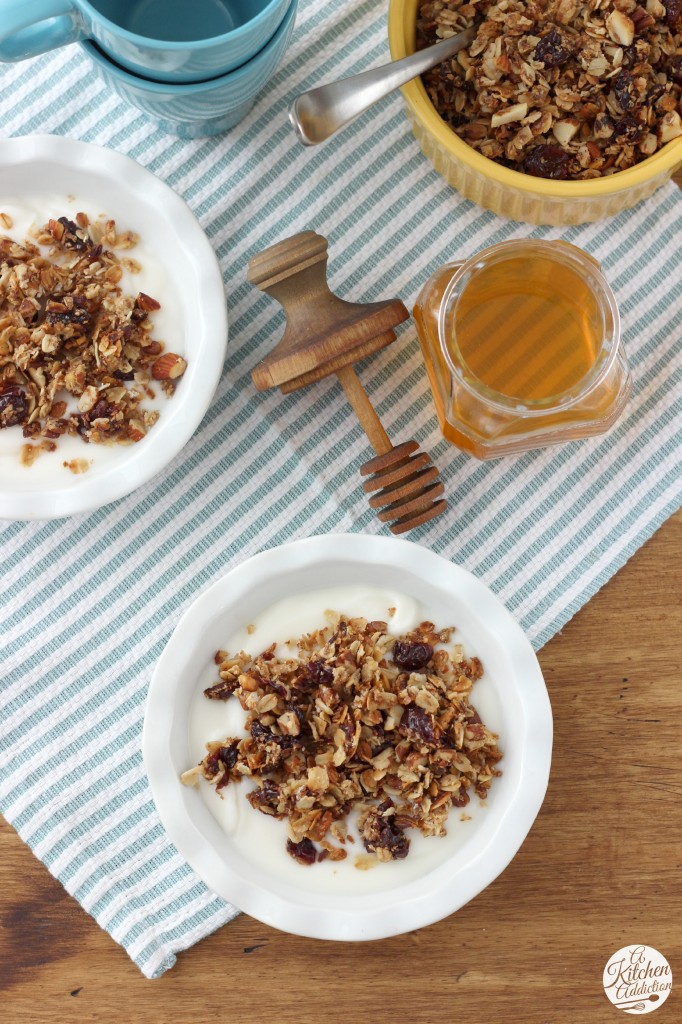 It's harder to create those big chunks of granola that I love, but you still get a hearty granola filled with sweet cherries, subtle vanilla, crunchy nuts, and wholesome oats. If you don't have cherries, any dried fruit would work well. We will definitely be exploring more varieties of skillet granola as the weather heats up!
Cherry Vanilla Nut Skillet Granola
Author:
Ingredients
1/2 C almonds, chopped
1/2 C pecans, chopped
2 C oats
1/2 C oat or wheat bran
1/3 C ground flaxseed
1/2 tsp salt
1/2 C honey
1/4 C water
3 tbsp coconut oil, I measured it solid and melted it before whisking into other ingredients
1 1/2 tbsp vanilla extract
1 C dried tart cherries
Instructions
Place nuts in a large skillet. A skillet with high sides works best. Toast nuts over medium heat for 7-10 minutes or until nuts just start to turn light golden brown, they will toast more as granola cooks.
Stir in oats, oat brean, flaxseed, and salt.
In a small bowl, whisk together honey, water, coconut oil, and vanilla extract.
Drizzle over nut mixture and stir until evenly coated.
Cook for 35-45 minutes or until oats turn golden brown. Stir every 5 minutes or so. At 35 minutes, stir in dried cherries and cook for another couple of minutes, or until some of the oat mixture starts to stick to the cherries.
Spread granola out on paper towels and allow to cool completely.
Store in an airtight container.