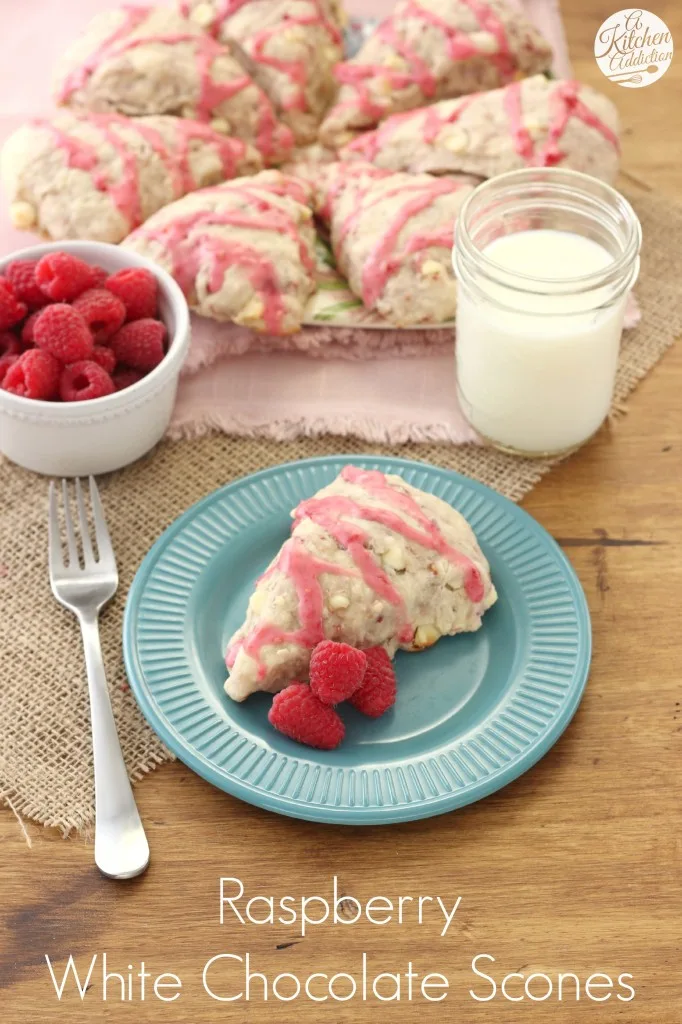 I just got my first taste of fresh raspberries from this season. They were so good. And now, along with my strawberries, I have a fridge full of raspberries! I love this time of year when all kinds of fresh fruits and vegetables are in season.
Along with eating them as they are, it's the perfect time to experiment with new recipes, like these raspberry white chocolate scones!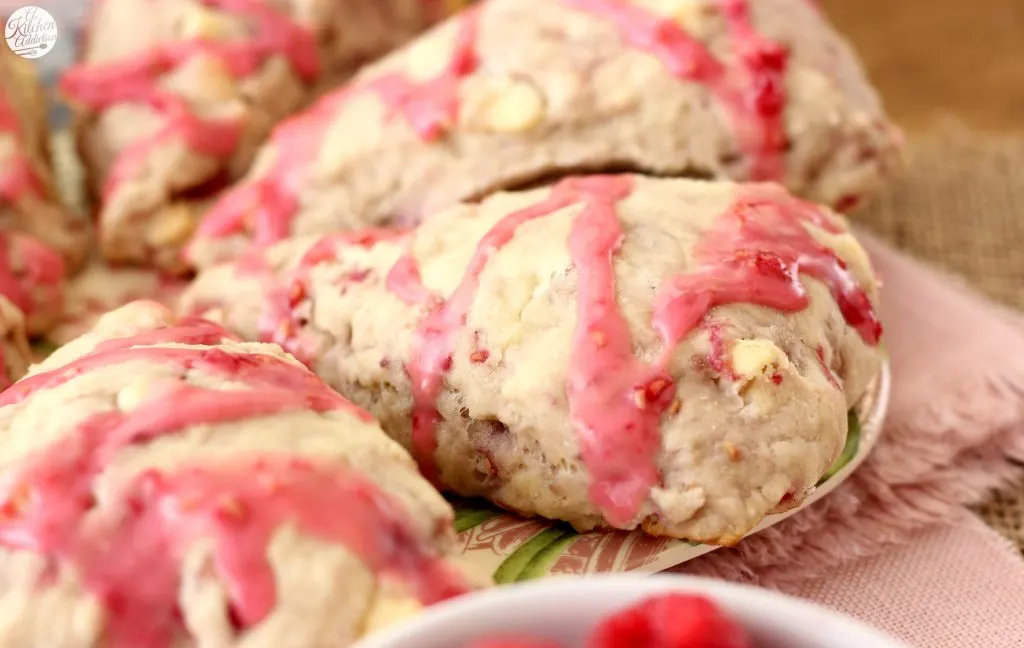 Fresh, sweet raspberries combine with rich, creamy white chocolate to create these irresistible scones. Since raspberries are so delicate to work with, I just mashed them in as I combined them with the rest of the dough.
The result was a swirl of raspberry flavor in each bite with bigger chunks of fruit here and there!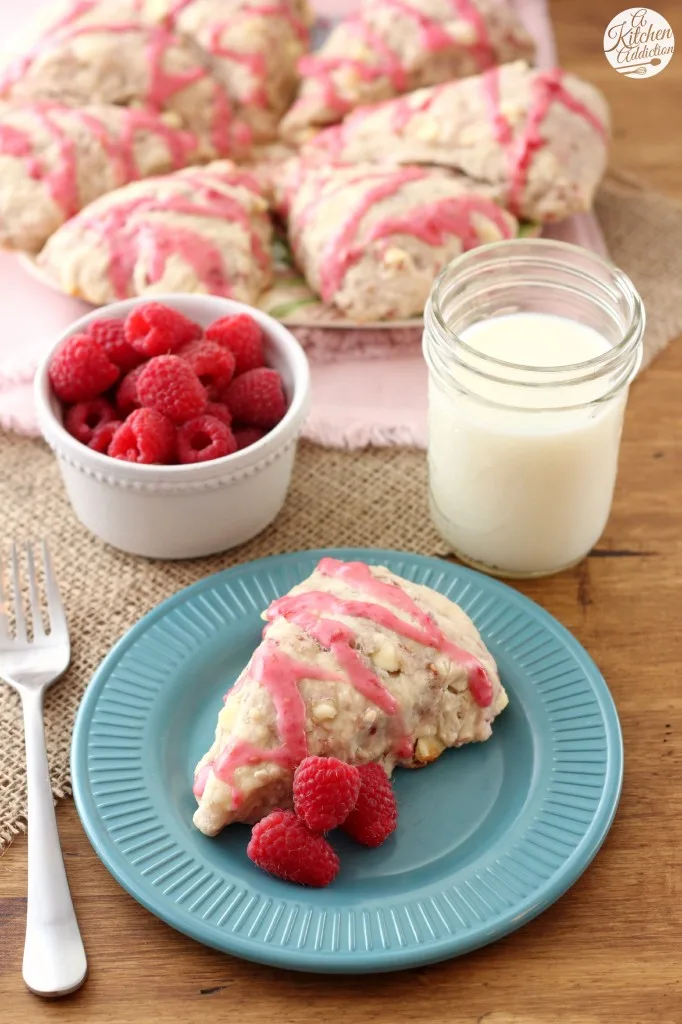 Since I was out of dark chocolate chips (that is no longer the case, don't worry!), I chose to use white chocolate instead of semi-sweet for a richer flavor. That and I had white chocolate raspberry cheesecake on my mind when I was making these scones!
To give these scones an extra burst of flavor and sweetness, fresh raspberries are mixed with confectioner's sugar and top off the scones with a naturally colorful glaze!
Raspberry White Chocolate Scones
Author:
Ingredients
For the Scones
1 1/2 C all-purpose flour
1 C white whole wheat or all-purpose flour
3 tbsp sugar
1 tbsp baking powder
1/4 tsp salt
1/3 C butter, cold and cut into pieces
1/2 C non-fat milk or soy/almond milk
1 egg
1 tsp vanilla extract
1/3 C fresh raspberries
1/3 C white chocolate chips
For the Drizzle
1/2 C confectioner's sugar
3-4 fresh raspberries, depending on size
Instructions
Preheat oven to 375. Line a baking sheet with parchment paper or a baking mat.
In a medium bowl, whisk together flours, sugar, baking powder, and salt. Cut butter into flour mixture using a pastry blender or fork until mixture resembles fine crumbs.
In a small bowl, whisk together milk, egg, and vanilla extract. Add wet ingredients to dry ingredients and stir until just combined. Don't worry if the mixture appears too dry. The raspberries will add moisture.
Fold in raspberries and white chocolate chips until combined. Dough will be sticky. If using all wheat flour, you may need to add an extra splash of milk.
Turn dough out onto a well-floured surface. Knead dough gently until a shaggy ball forms. You may need to add more flour as you knead. Pat dough into a circle about 1 inch thick.
Cut into 8 pieces and place pieces onto prepared baking sheet.
Bake for 16-20 minutes or until scones are just starting to turn golden brown on the edges.
Remove to a wire rack to cool.
In a small bowl, mash 3 raspberries into the confectioner's sugar. Allow to sit for a minute for juices to form a bit. If mixture is still too thick, mash additional berries as needed to reach desired consistency.
Drizzle glaze over scones. Allow glaze to harden before serving.