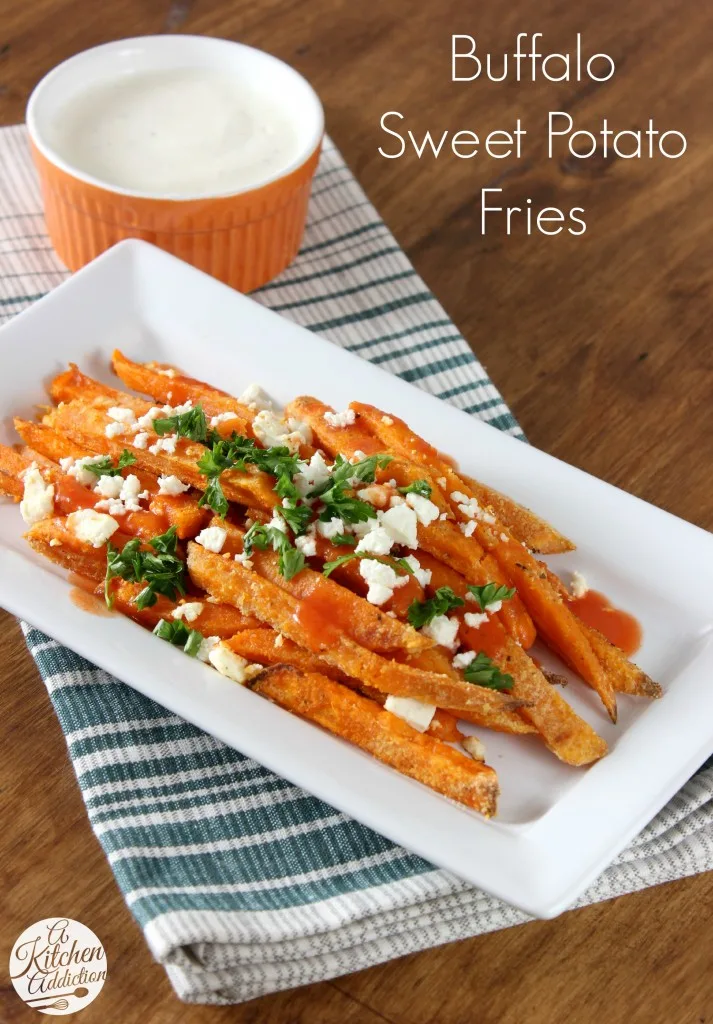 Whether they are made at home or ordered at a restaurant, sweet potato fries have always been a favorite around here. Now that it doesn't matter if the oven heats up the whole house, we've been trying new ways to enjoy sweet potato fries.
These buffalo sweet potato fries take regular baked sweet potato fries to a whole new level.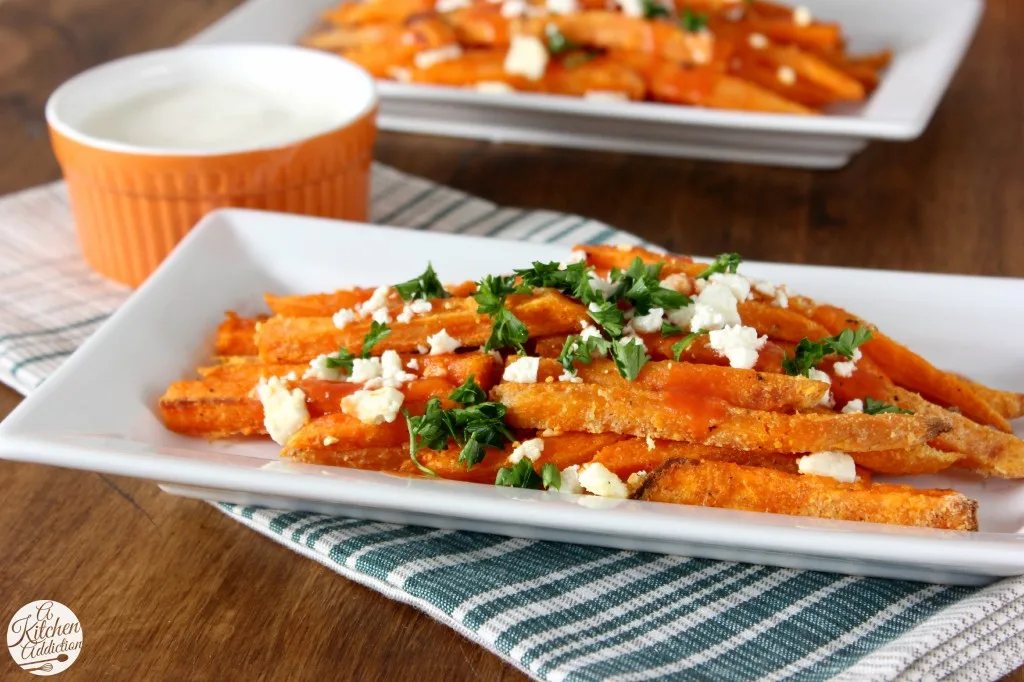 Crispy baked sweet potato fries are tossed with hot sauce and sprinkled with your choice of feta or blue cheese and baked some more. (We aren't huge fans of blue cheese, so we used feta. Feel free to use blue cheese, though, if that's what you like.)
Once the cheese is slightly melted and the hot sauce has soaked in, drizzle with more hot sauce, sprinkle with more cheese and top with some fresh parsley or chives. If you have to take pictures before consuming, good luck. . .it's really hard to wait!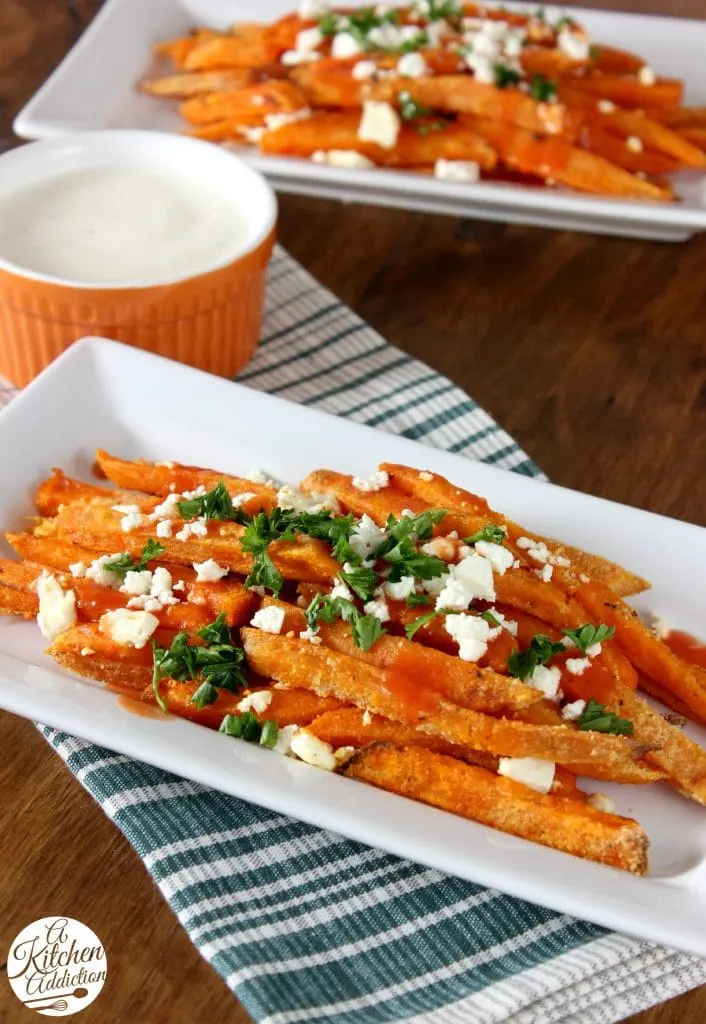 As soon as these pictures were taken, my husband promptly grabbed a plate and headed off to the living where he finished them off and wanted to know how much I wanted to eat of the other plate!
These buffalo sweet potato fries are great for snacking on while cheering on your favorite team or as a side dish to spice up your dinner.
Either way, this easy recipe will soon find it's way into your regular menu rotation!
Buffalo Sweet Potato Fries
Author:
Ingredients
3 sweet potatoes, peeled and sliced into thin, uniform strips
2 tbsp olive oil
3 tbsp corn starch
1/2 tsp salt
1/4 tsp freshly ground pepper
1 tsp garlic powder
1 tsp onion powder
1/2 C hot sauce
3/4 C crumbled feta or blue cheese
1 tbsp chopped chives
ranch, for dipping
Instructions
Preheat oven to 400. Spray baking sheet with non-stick cooking spray or line with a baking mat.
In a small bowl, whisk together corn starch, salt, pepper, onion, and garlic powder. In a large bowl, toss sweet potato fries with olive oil. Sprinkle with cornstarch mixture and toss. Spread in an even layer on baking sheet.
Bake for 20-25 minutes or until soft and starting to turn golden brown.
Return fries to bowl and toss with hot sauce. Return to baking sheet in an even layer. Sprinkle with 1/2 cup cheese.
Bake for another 4-5 minutes or until cheese is melted and bubbly. (Feta cheese will retain it's shape but will get soft and slightly melted.)
Sprinkle with remaining 1/4 cup cheese. Serve with a drizzle of hot sauce and ranch for dipping.
This recipe is inspired by Rachael Ray.