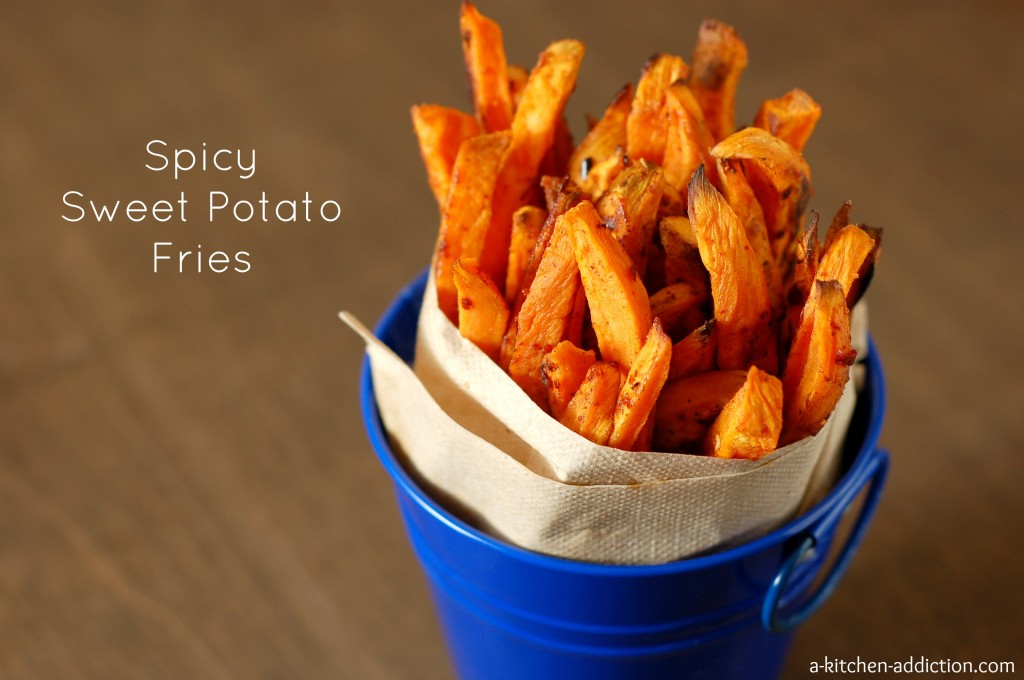 Sweet potato fries are a favorite around here. There is something about the slight sweetness of the sweet potato paired with a light sprinkling of salt that makes the fries slightly (okay. . .very!) addicting. If you really want to up the sweet and salty combination, you can add in some brown sugar. . .and if you like heat, you can add in some crushed red pepper flakes and chili powder!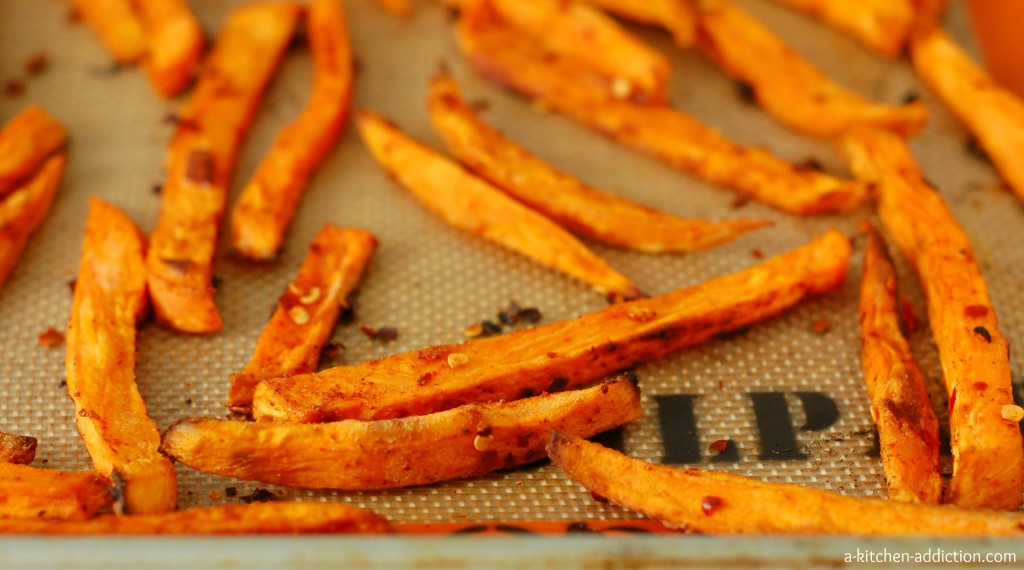 These fries bring the heat without overpowering the flavor of the sweet potato. The use of brown sugar offsets some of the heat giving a slightly sweet and spicy flavor to the fries. With very little prep and only 30 minutes in the oven, these fries make a great, easy side at dinner or a crunchy, addicting snack at your next party!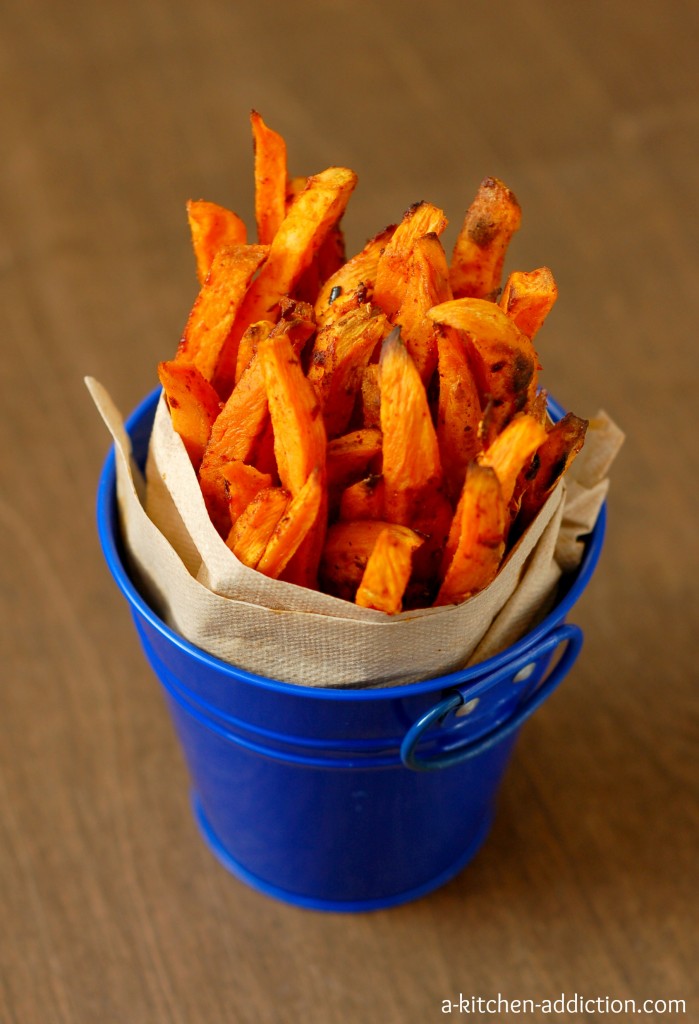 Notes: A couple of items that I have found that make the process of making your own fries easier are a baking mat and an olive oil mister, The baking mat prevents the fries from sticking and making a mess of your pans and the olive oil mister allows for you to evenly coat the fries without using a lot of oil.
Spicy Sweet Potato Fries
Yield: 4-6 servings
Ingredients
3 medium sweet potatoes, cut into thin strips
2-3 tsp olive oil
1 1/2 tbsp brown sugar
1 tsp chili powder
1/2 tsp white pepper
1/2 tsp garlic powder
1/2 – 1 tsp crushed red pepper flakes, depending on how much heat you want
1/4 tsp salt
Directions
Preheat oven to 425. Line a baking sheet with a baking mat.
Place cut sweet potatoes in a large bowl and toss with olive oil or place on baking mat and spray one side with an olive oil mister, give the pieces a stir and spray the other side.
In a small bowl, stir together brown sugar and spices. Sprinkle over pieces and toss or stir to evenly coat.
Bake for 25-35 minutes or until fries are lightly browned and crisp. Give the fries a stir halfway through baking time to allow for even cooking.
Serve immediately.
This post contains affiliate links.
This recipe is linked with Mom's Test Meal Mondays, Strut Your Stuff Saturday, Taste and Tell Thursdays, Thursday Treasures, Trick or Treat Tuesday, Two Cup Tuesday, Weekend Potluck, What's Cookin' Wednesday, What's in the Gunny Sack, What's in Your Kitchen Wednesday.