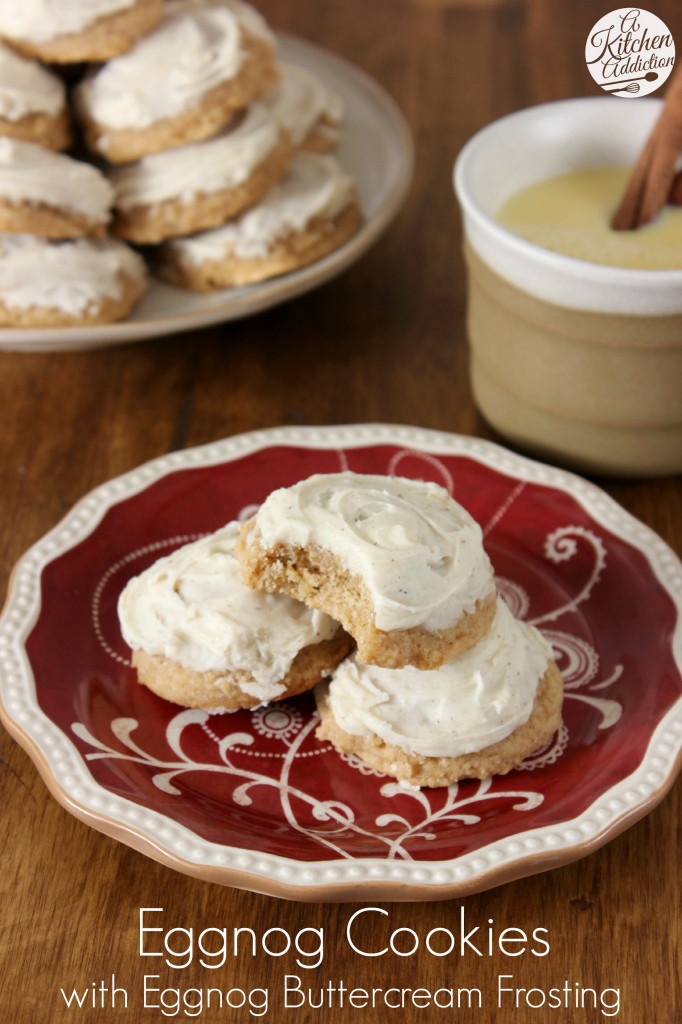 I gave in and bought my first container of eggnog last week. I was trying to hold out until Thanksgiving, but I just couldn't wait.
I'm not really a fan of drinking it plain, but I love adding it to my coffee and chai.
And, of course, I love to bake with it! Since I haven't made cookies in awhile, I really wanted to make eggnog cookies.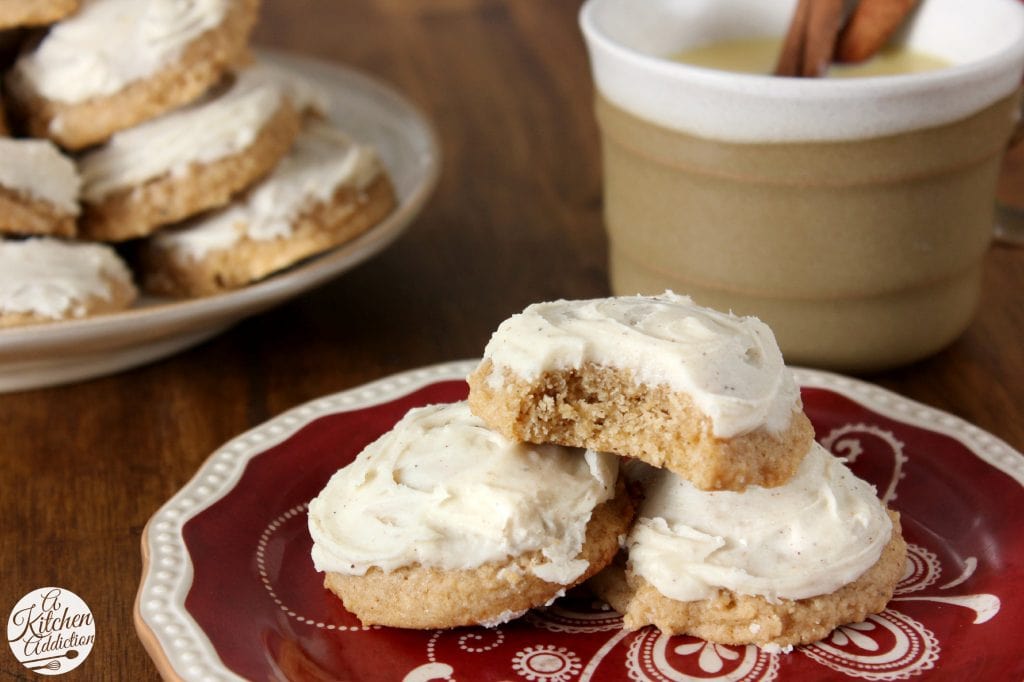 Soft, pillowy eggnong cookies filled with chai spices and topped with a sweet eggnog buttercream to be exact.
The warmth of cinnamon and nutmeg brings out the eggnog flavor in the cookies, making the traditional holiday drink the main flavor.
The chai spices give these cookies the light flavor of one of my favorite holiday drinks. . .eggnog chai.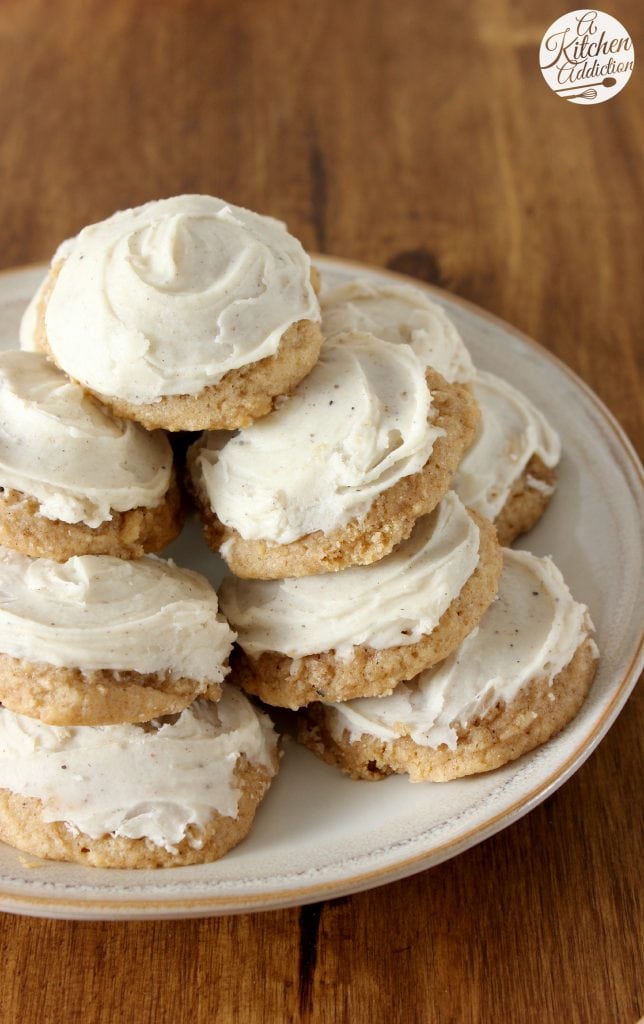 I found that I liked these cookies even more the next day because the flavors had a chance to blend (and because I was able to enjoy them with an eggnog chai!). It is perfect for this busy time of year.
You can make these eggnog chai cookies the day before your party or gathering, and they will still be soft and fresh.
One less thing you have to worry about that day!

Eggnog Chai Cookies
Author:
A Kitchen Addiction
Ingredients
For the Cookies
2¼ C flour
1 tsp baking powder
¼ tsp salt
2 tsp cinnamon
½ tsp nutmeg
¼ tsp ginger
¼ tsp cloves
⅛ tsp cardamom
⅛ tsp fresh ground black pepper
¾ C butter, softened
½ C sugar
⅓ C brown sugar
2 egg yolks
1 tsp vanilla extract
½ C eggnog
For the Frosting
1 C confectioner's sugar
2 tbsp butter, softened
1 tbsp + 1 tsp eggnog
¼ tsp nutmeg
Instructions
Preheat oven to 325. Line cookie sheets with parchment paper or a baking mat.
In a large bowl, whisk together flour, baking powder, salt, cinnamon, nutmeg, ginger, cloves, cardamom, and black pepper. Set aside.
In the bowl of a stand mixer, or with an electric mixer, cream together butter and sugars. Add in egg yolks and vanilla. Beat until creamy. Carefully beat in eggnog.
Add dry ingredients to wet ingredients and beat until just combined.
Drop by heaping teaspoon full onto prepared cookie sheets. Bake for 15-20 minutes, or until bottoms just start to turn golden brown.
Immediately transfer cookies to a paper towel covered flat surface. Allow to cool.
Prepare frosting while cookies are cooling. Beat together confectioner's sugar, butter, 1 tbsp eggnog and nutmeg until smooth. Add remaining teaspoon of eggnog to thin out the frosting.
Frost cooled cookies and serve.
This recipe is adapted from
The Girl Who Ate Everything
.