Fresh blueberries combine with a bit of sugar, some cinnamon, a hint of ginger, and a splash of lemon juice to create the blueberry filling that is sandwiched between layers of rich, buttery streusel to make these easy Blueberry Crisp Bars! A great way to showcase sweet, summer blueberries!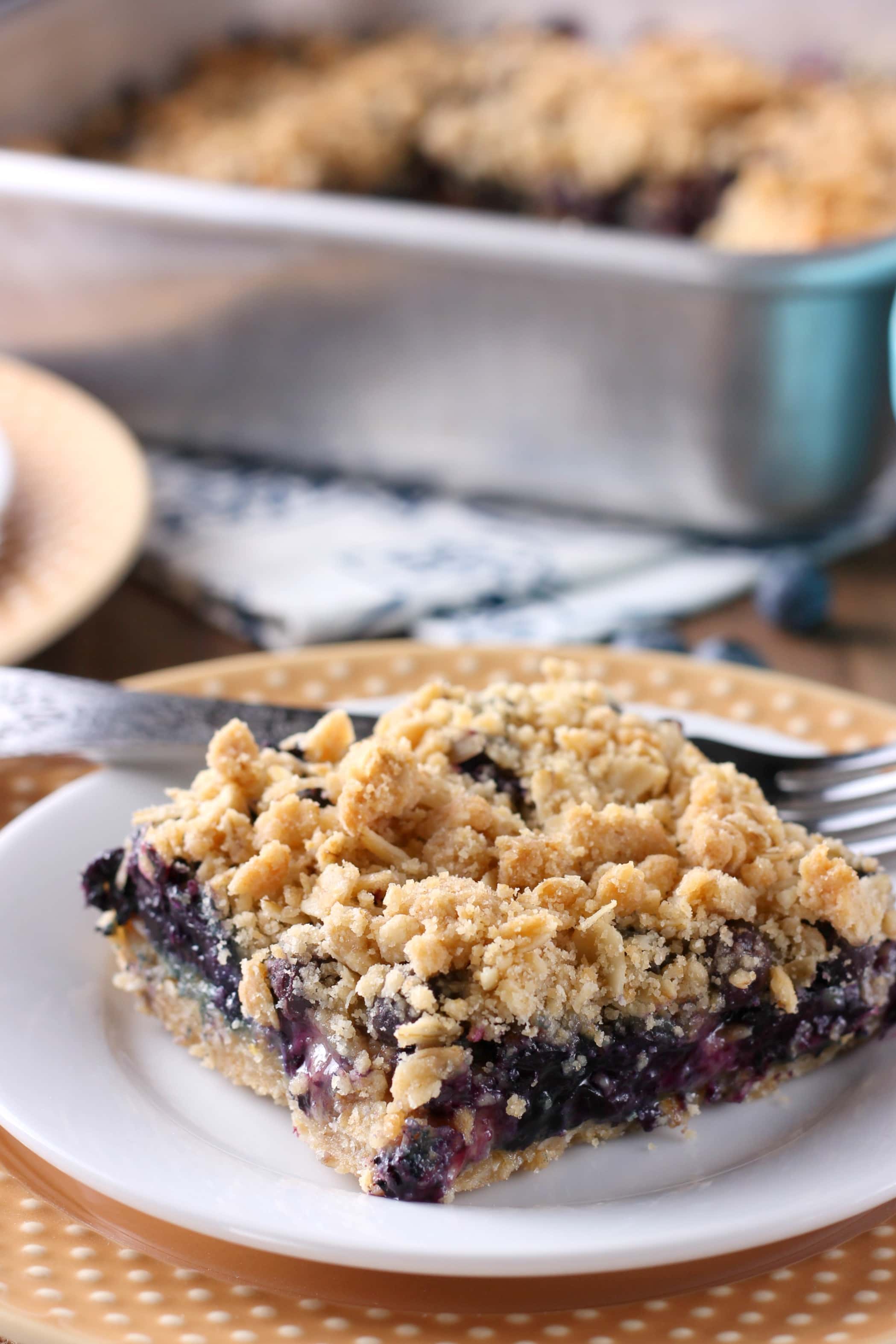 Fruit crisps are a favorite summer dessert around here. It's a great way to use up those fresh summer berries that are just starting to get too old to eat fresh.
Or when you realize right away that you have too many berries to eat them all fresh!
You toss them with a bit of sugar, maybe some cinnamon, and then top with a streusel. The best summer dessert that lets the flavor of the fruit shine through!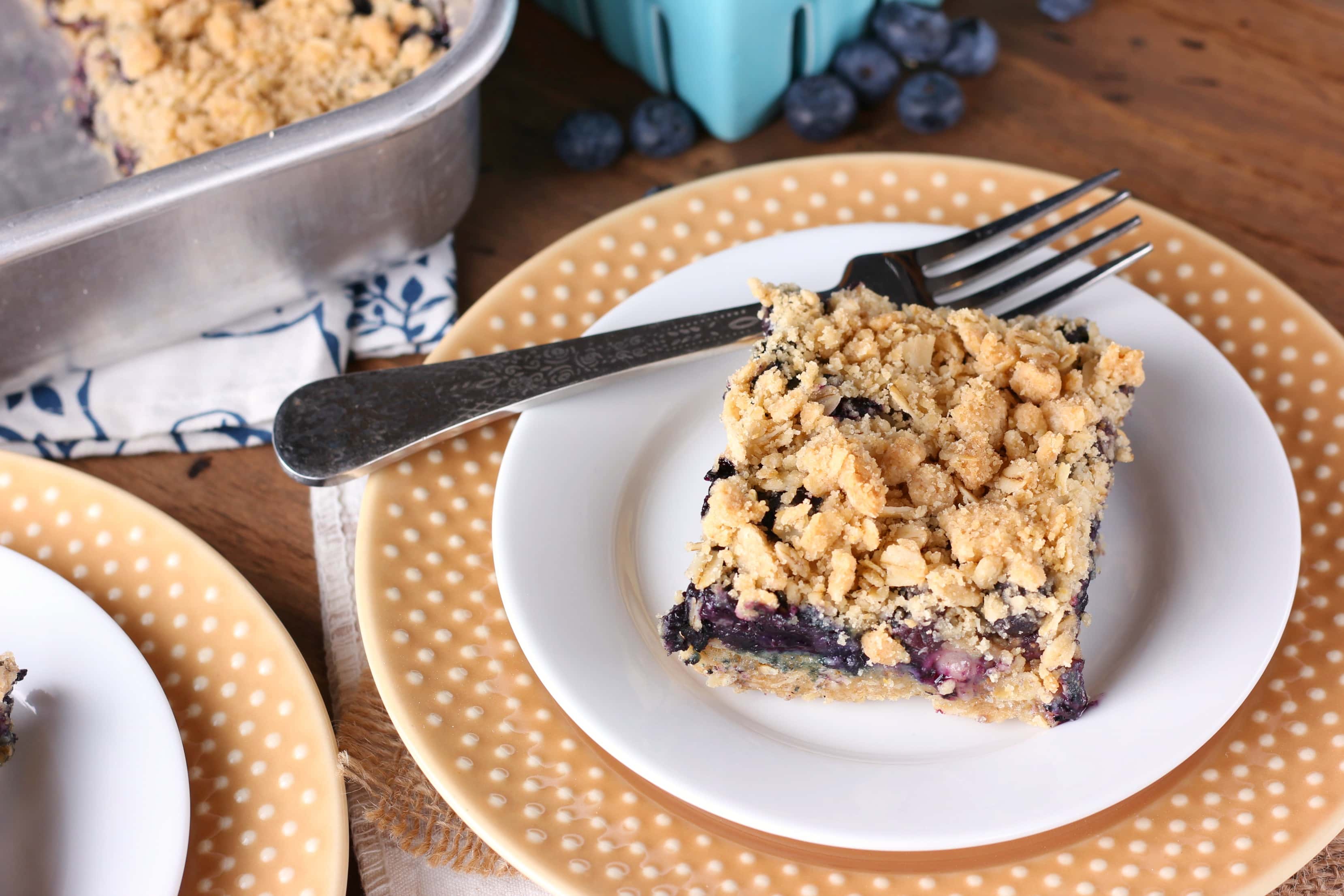 But there is something even better than a crisp. . .crisp bars! Why? Because you get two layers of buttery streusel! I was going to make just a simple blueberry crisp when I picked up a couple of pints of blueberries the other day.
But then I thought about how much we liked the peanut butter apple crisp bars that we made last fall, and decided that I should make crisp bars with summer fruit, too.
It was a good decision. These blueberry crisp bars have a thick streusel base along with that buttery streusel topping that you love about crisps!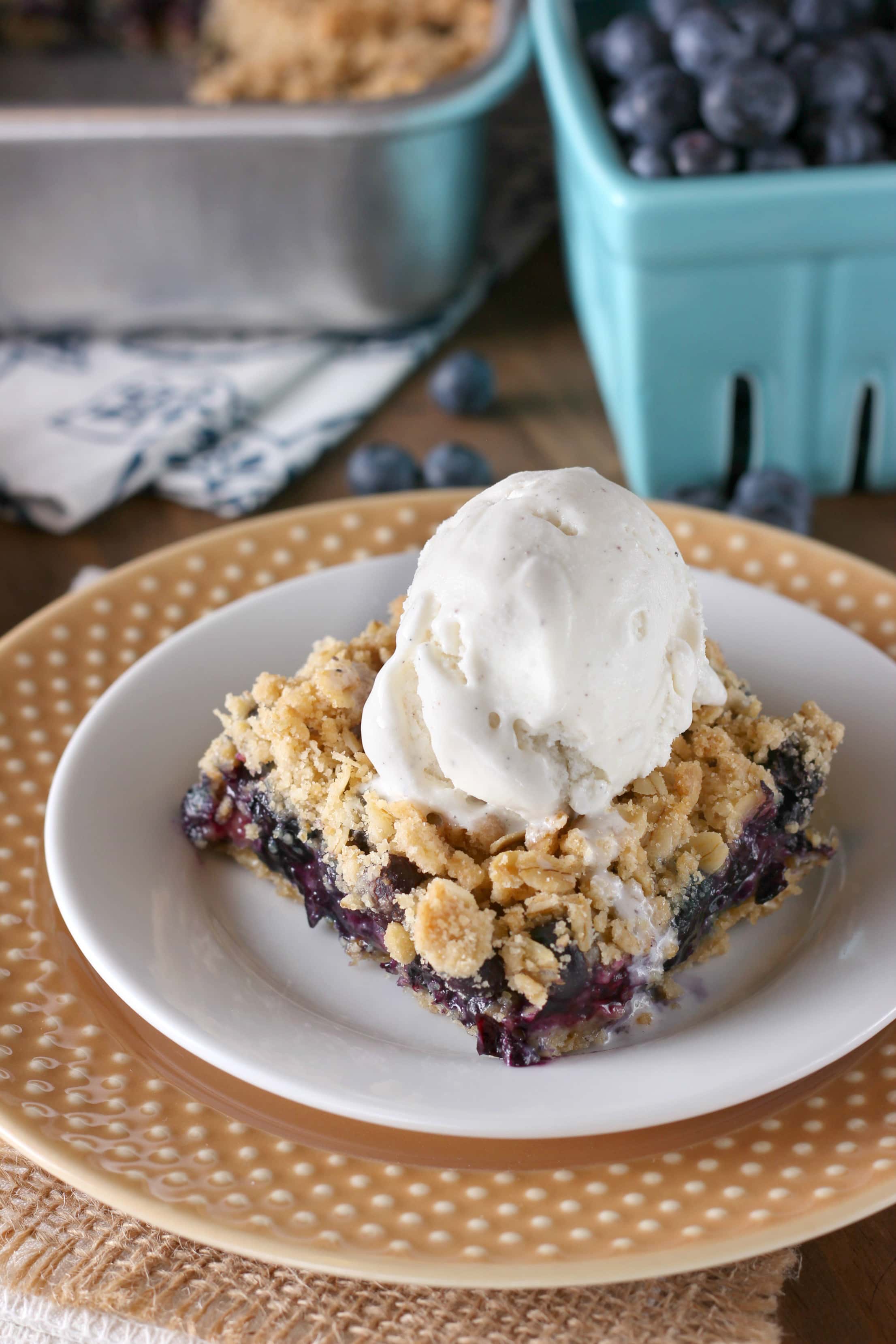 Like most of my desserts lately, these bars are simple to make. Just make a big batch of streusel and press half of it into the bottom of a pan. Toss some fresh blueberries with some sugar, a bit of cinnamon, a hint of ginger, and a splash of lemon juice. Pour them over the base. Top with remaining streusel mixture. Bake.
How you eat them is up to you! Eat them warm. Let them cool completely. Then there's the ice cream option. Though I'm not sure it's really an option!
A big scoop of vanilla ice cream on top is always a good idea! However you decide to eat them, just make sure you cut yourself a large piece!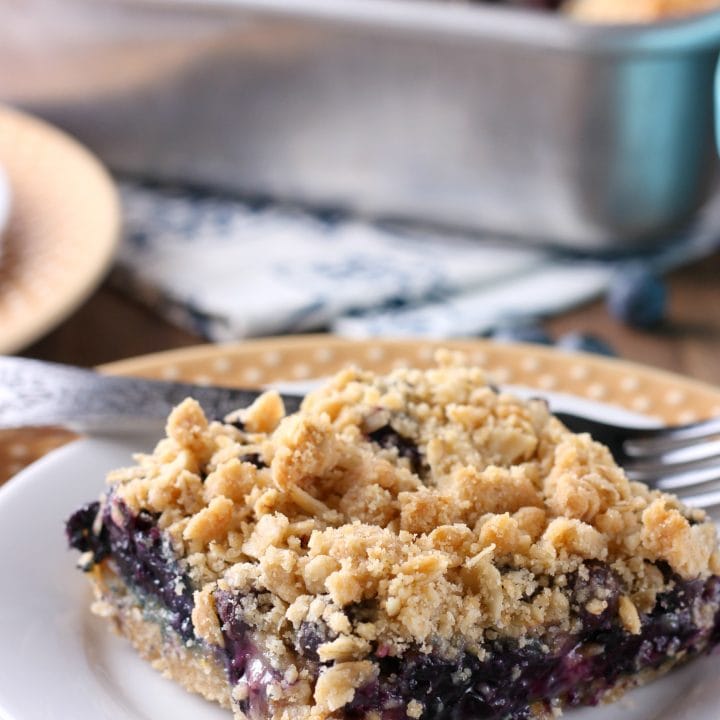 Blueberry Crisp Bars
Ingredients
For the Filling
3 1/2 C fresh blueberries, washed and patted dry
1/3 C sugar*
1 tbsp cornstarch
1/2 tsp cinnamon
1/4 tsp ginger
1 tbsp lemon juice
For the Base and Topping
1½ C all-purpose flour
1½ C regular oats
¾ C brown sugar
½ tsp baking soda
¼ tsp salt
¾ C butter, softened
Instructions
Preheat oven to 350 degrees. Spray a 9x9 inch baking dish with non-stick cooking spray.
In a small bowl, gently toss blueberries with sugar, cornstarch, cinnamon, and ginger. Drizzle with lemon juice and stir to combine. Set aside.
Whisk together flour, oats, brown sugar, baking soda, and salt in a large bowl. Cut in butter until mixture resembles coarse crumbs.
Reserve 1½ C of streusel and press remaining streusel into the bottom of prepared baking pan.
Spread fruit mixture over the top. Sprinkle reserved streusel over the top of fruit.
Bake for 28-30 minutes or until streusel just begins to turn golden brown. Remove to a wire rack to cool for at least 10 minutes to allow filling to set. Serve warm or cooled.
Notes
*If your blueberries aren't very sweet, you may want to use 1/2 cup of sugar.
Recommended Products
As an Amazon Associate and member of other affiliate programs, I earn from qualifying purchases.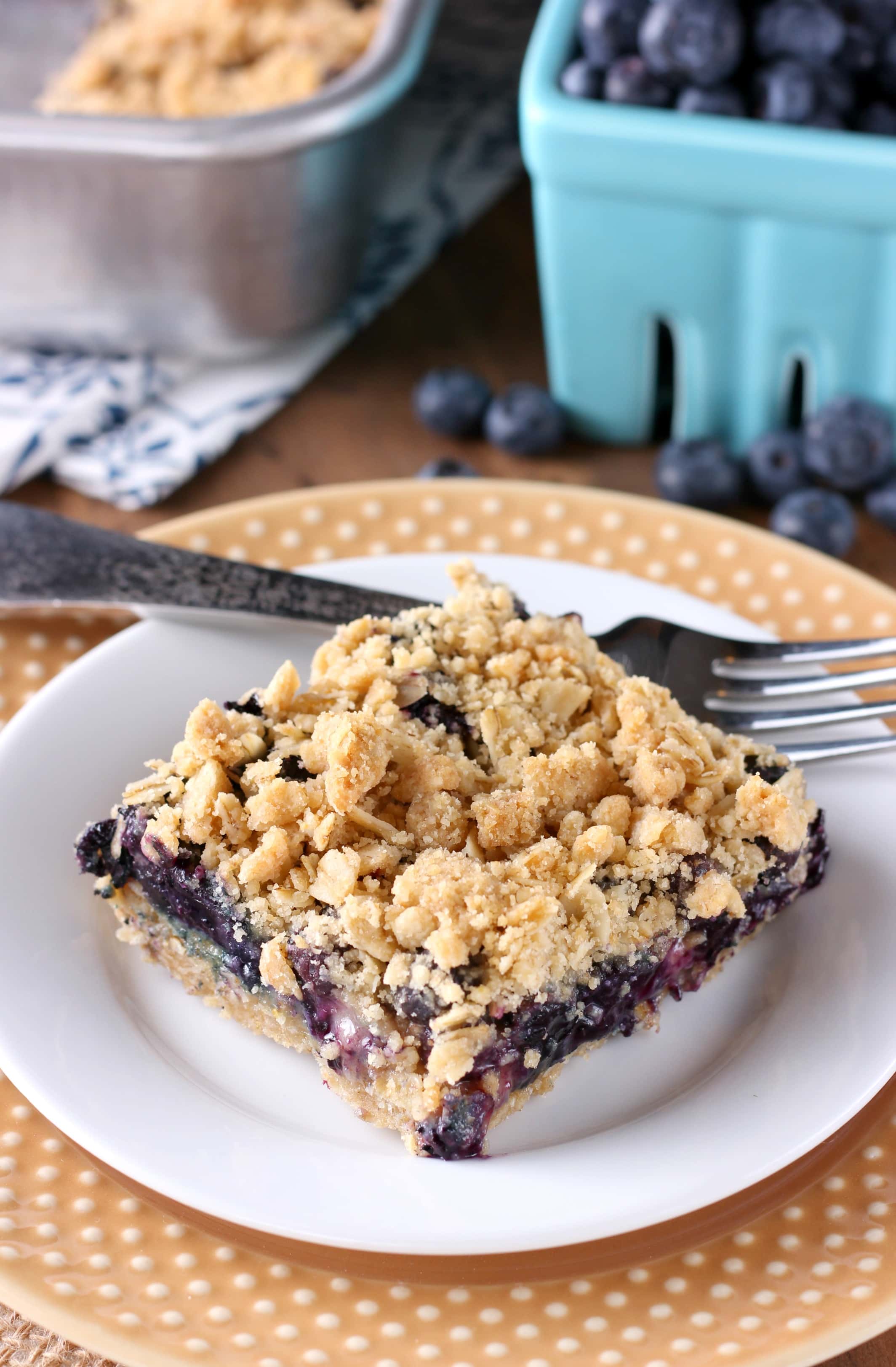 This post contains affiliate links.