Thick, chewy and loaded with chocolate and peanut butter, these One Bowl Chocolate Chip Peanut Butter Bars are super easy to make and completely irresistible!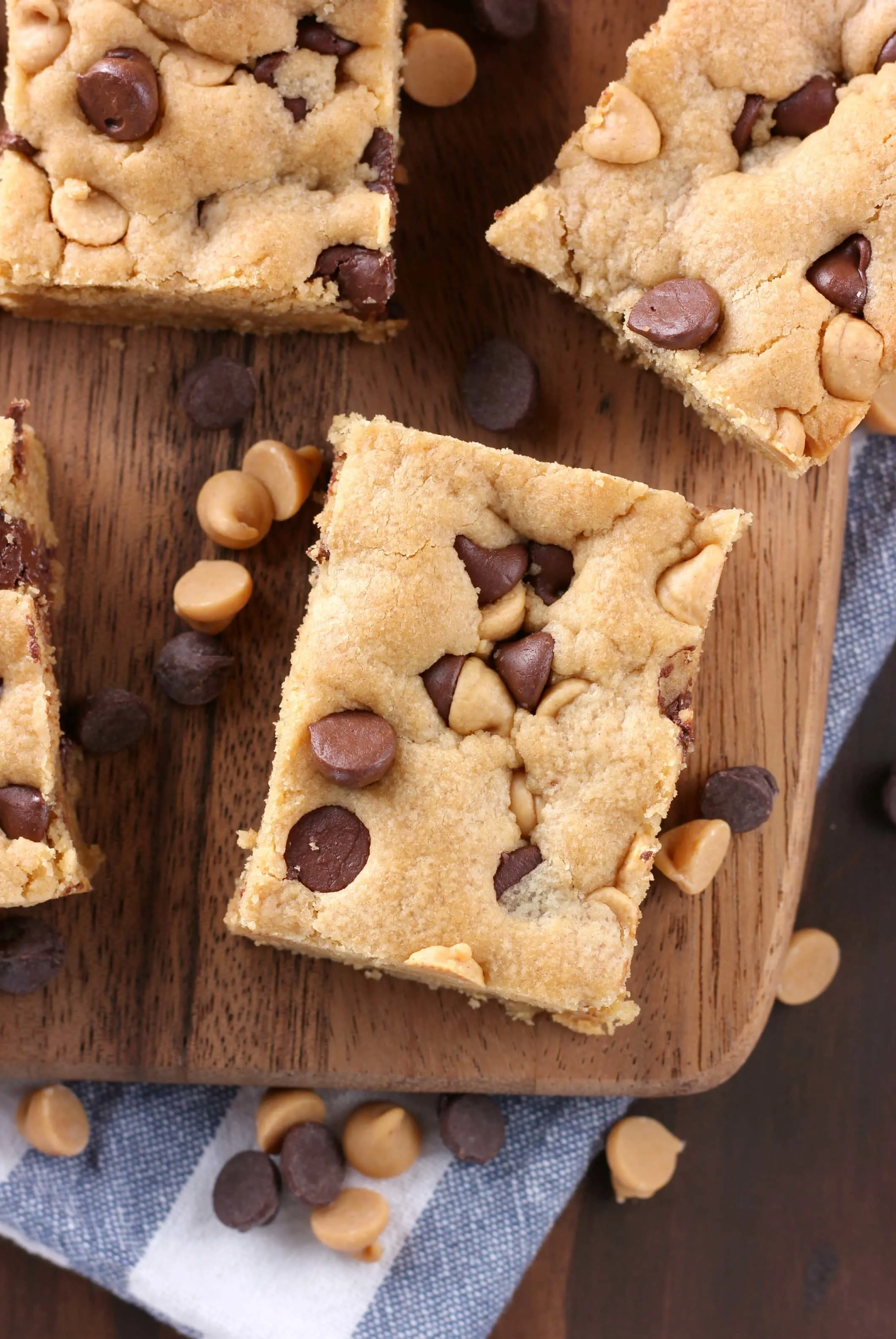 This recipe isn't new for us. And it's so easy I wasn't sure I should share it at all. In fact, it's my go-to recipe for when I need a last minute dessert.
All this time I thought it was already on the blog. I make it so often that I basically have it memorized and haven't needed to look at a recipe for a long time.
But the other day, I was questioning a measurement and searched my blog for the recipe. . .and it wasn't there. I realized I'm usually making them at the last minute and am not allowing for time to take pictures!
That and when I make a batch, they mysteriously disappear if I don't keep them out of sight. . .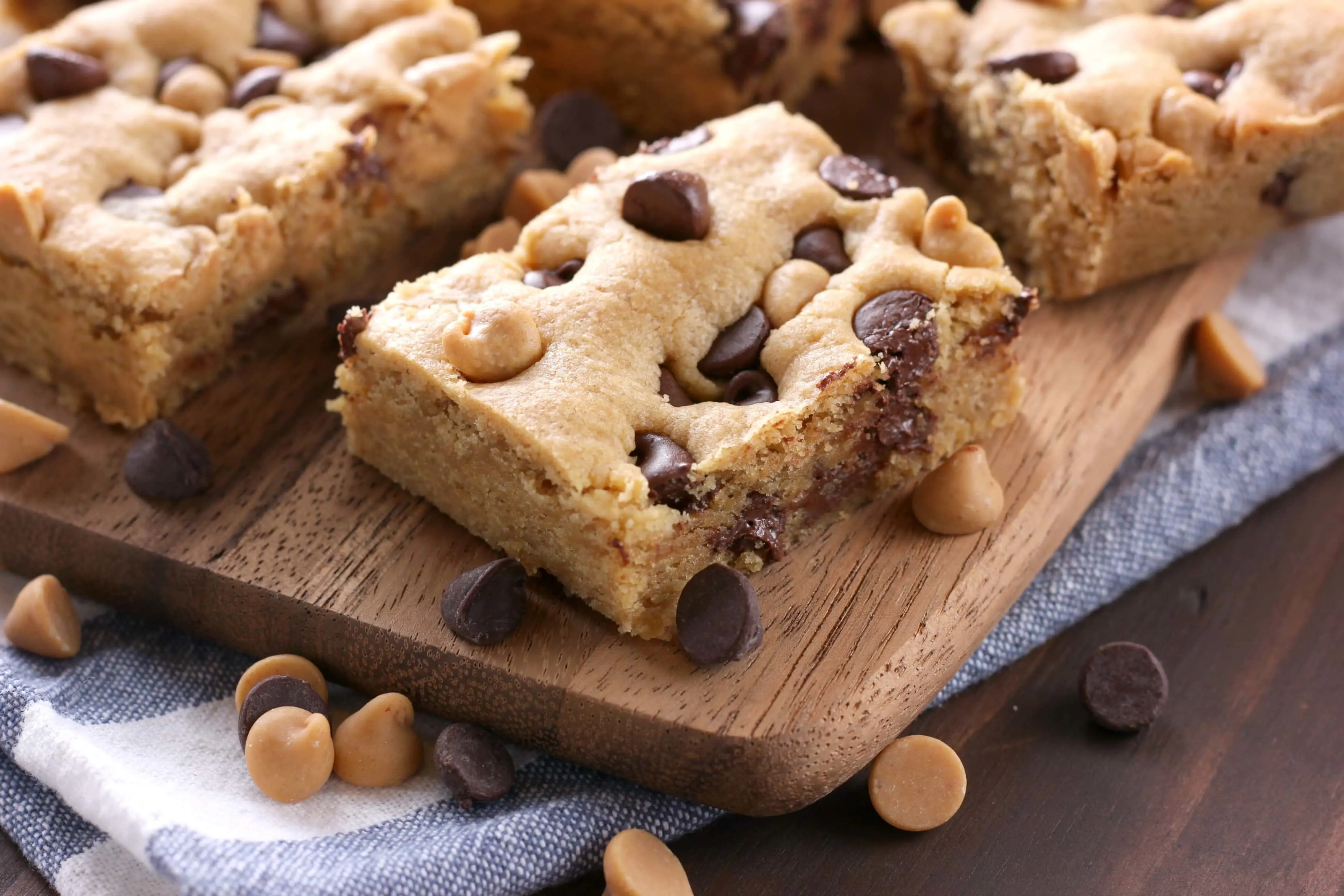 Fortunately I had it written down elsewhere and could be confident in making them! But I knew I needed to finally take the time to make them for the blog!
One bowl, super versatile, short bake time, and delicious! These one bowl chocolate chip peanut butter bars are just the recipe you need when you find out you're having last minute company! Or when you forgot that you were supposed to provide dessert for a meal!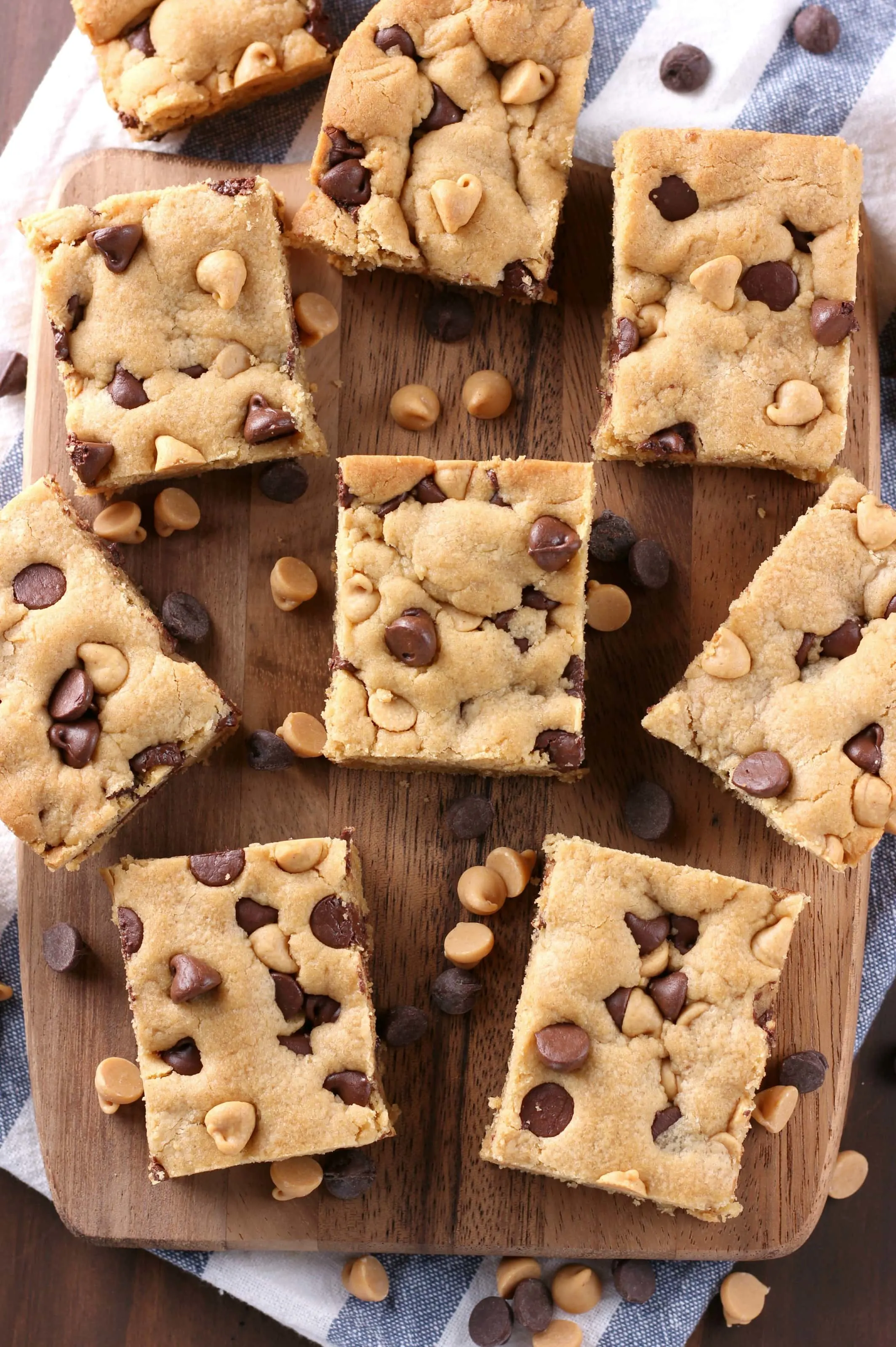 These bars have the classic peanut butter and chocolate combination that is loved by just about everybody. They are basically thick, chewy peanut butter cookie bars with chocolate chips and peanut butter chips stirred in.
This is where the versatility of the cookie bars comes in. You can use any kind of chocolate chips you like. I chose semi-sweet, but we also really like them with dark chocolate. If you want a pop of color, use M&M's instead. Want more peanut butter? Add in some chopped peanut butter cups!
These cookie bars are super versatile to match what you have in your cupboard and to match the tastes of your friends and family! Make a batch for a special occasion, make a batch because it's almost the weekend, or simply make a batch because you can!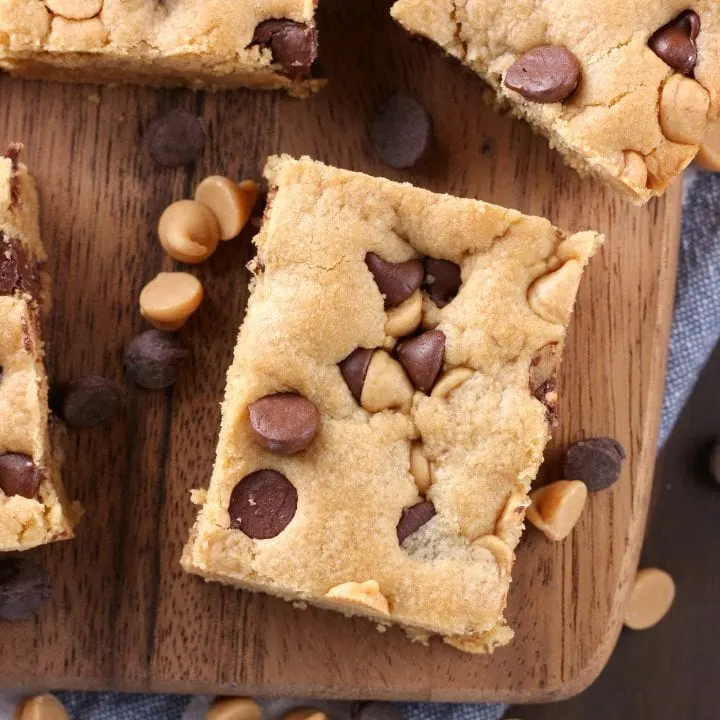 One Bowl Chocolate Chip Peanut Butter Bars
Ingredients
1/4 C butter, softened
1/3 C brown sugar
1/4 C sugar
1/2 C creamy peanut butter
1 egg
1 1/2 tsp vanilla extract
1 1/4 C all-purpose or white whole wheat flour
1 tsp baking soda
1/2 tsp salt
1/2 C semi-sweet chocolate chips
1/4 C peanut butter chips
Instructions
Preheat oven to 350. Lightly spray an 8x8 inch baking dish with non-stick cooking spray.
In the bowl of a stand mixer, cream together butter and sugars. Add in peanut butter, egg, and vanilla extract and beat until creamy. Add in flour, baking soda, and salt. Beat until combined. Stir in chocolate chips and peanut butter chips.
Spread batter into prepared baking dish. Bake for 13-15 minutes or until edges just start to turn golden brown. Do not over bake.
Remove to a wire rack to cool. Cut into bars. Store leftovers in an airtight container.
Recommended Products
As an Amazon Associate and member of other affiliate programs, I earn from qualifying purchases.