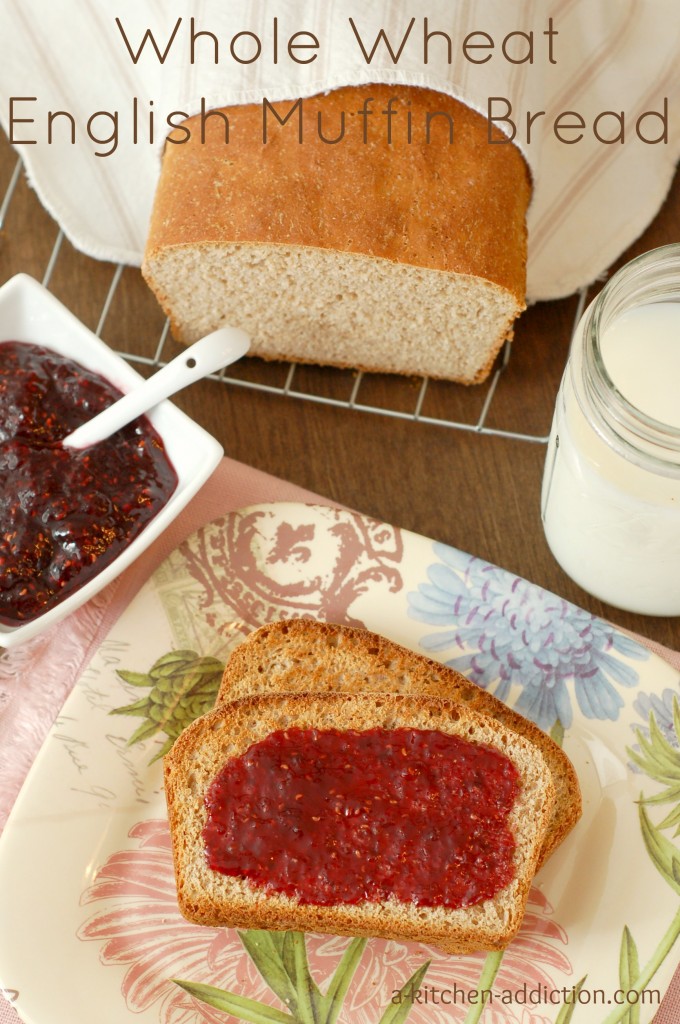 I think I have found my new favorite bread (at least for toasting!)! This whole wheat English muffin bread is super easy! With only ten minutes of prep max, 45 minutes of rising, and 25 minutes of baking, you can enjoy fresh homemade bread in a little over an hour! If you have never tried baking with yeast before, please try this bread! All you have to do is mix the dry ingredients together and add in the wet ingredients. You don't even have to knead the dough! How easy is that?!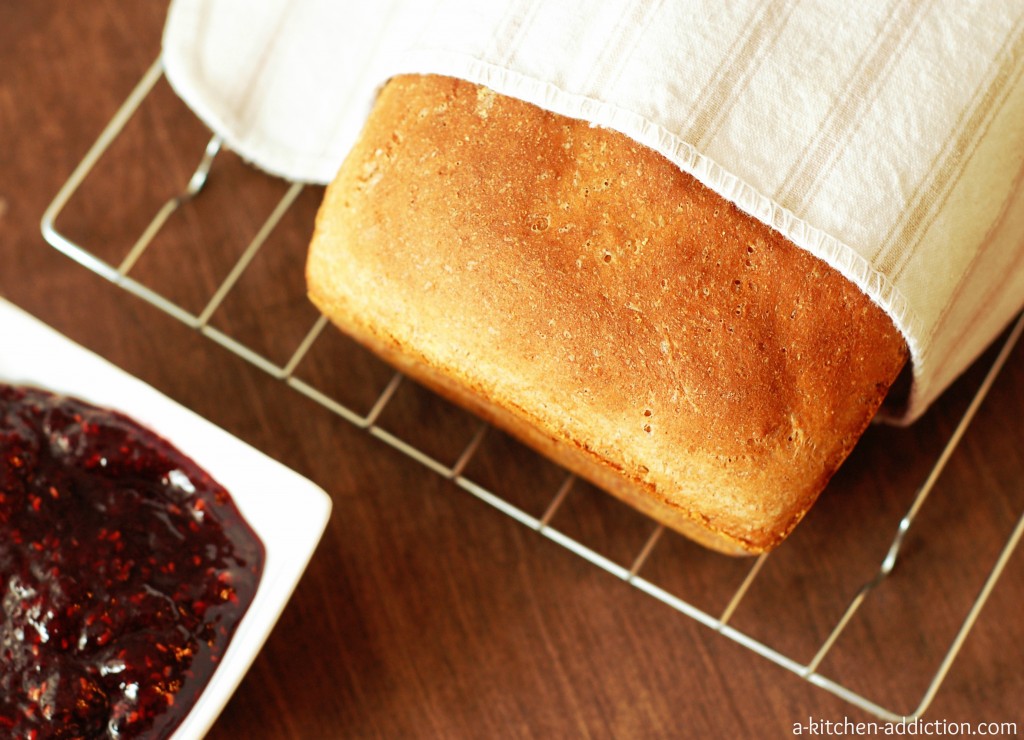 Not only is it easy, but it also tastes good. This bread makes a great breakfast slathered with homemade preserves or a perfect base to your favorite toasted sandwich for lunch. It has the classic crusty outside and soft, chewy inside that you expect from an English muffin. However, instead of making a bunch of individual muffins, all you have to do is slice a piece off as you go!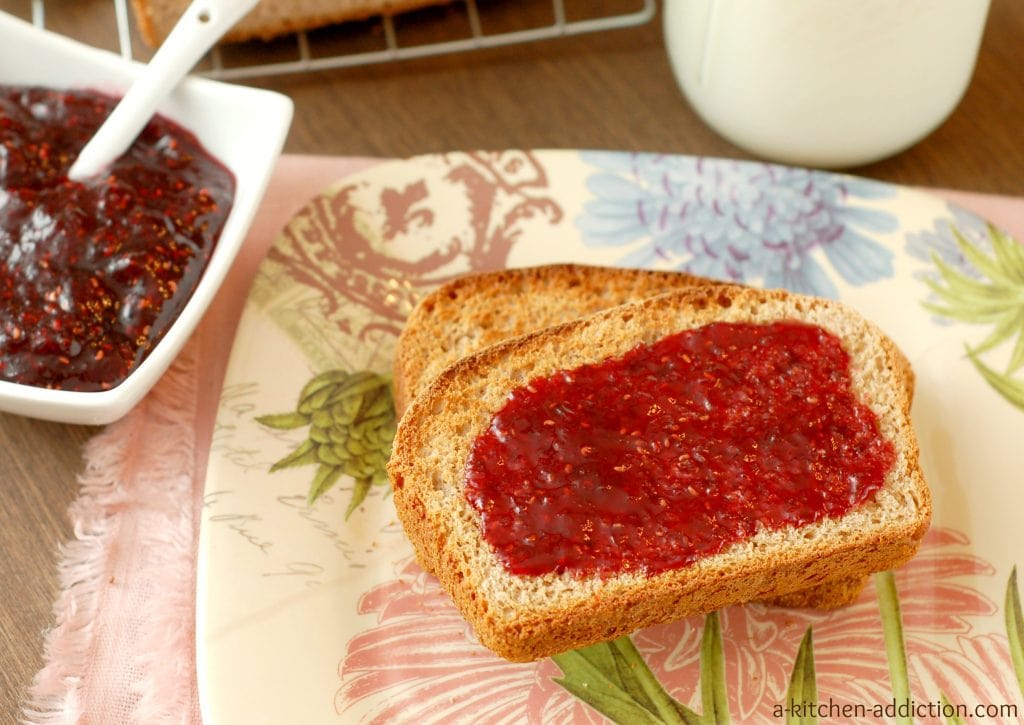 We go through quite a few English muffins, so I figured it was about time that I tried making a homemade version. I'm so glad I did, because after making this whole wheat English muffin bread, I wonder why I waited so long to try!
Whole Wheat English Muffin Bread
Prep time:
Cook time:
Total time:
Ingredients
1 1/2 C whole wheat pastry flour
1 1/2 C all-purpose flour
2 tbsp sugar
1 1/2 tsp salt
1/4 tsp baking soda
1 tbsp active dry yeast
1 C non-fat milk, around 120-130 F
1/4 C water, around 120-130 F
2 tbsp olive oil
cornmeal, for coating pan
Instructions
In the bowl of a stand mixer, mix together flours, sugar, salt, baking soda, and yeast.
Add milk, water, and olive oil. Using paddle attachment, beat on high for one minute. Dough will be soft and sticky.
Spray an 8″ x 4″ or 9″ x 5″ loaf pan with non-stick cooking spray. Sprinkle and coat bottom and sides with cornmeal. Spread dough into pan. Level dough with hands or a spatula.
Cover and let rise for 45 minutes to an hour, or until dough just reaches the top of the pan.
Bake for 22-26 minutes or until golden brown. If you have a thermometer, check internal temperature for 190 F.
Cool for 5 minutes in pan before removing bread to a wire rack to cool completely.
Slice and serve.
This recipe is adapted from King Arthur Flour and is linked with Weekend Potluck, What's In Your Kitchen Wednesday, What's Cookin' Wednesday.