These White Chocolate Maple Chai Cookies are soft, chewy cookies that are filled with warm spices, a hint of maple, and a sweet note of white chocolate!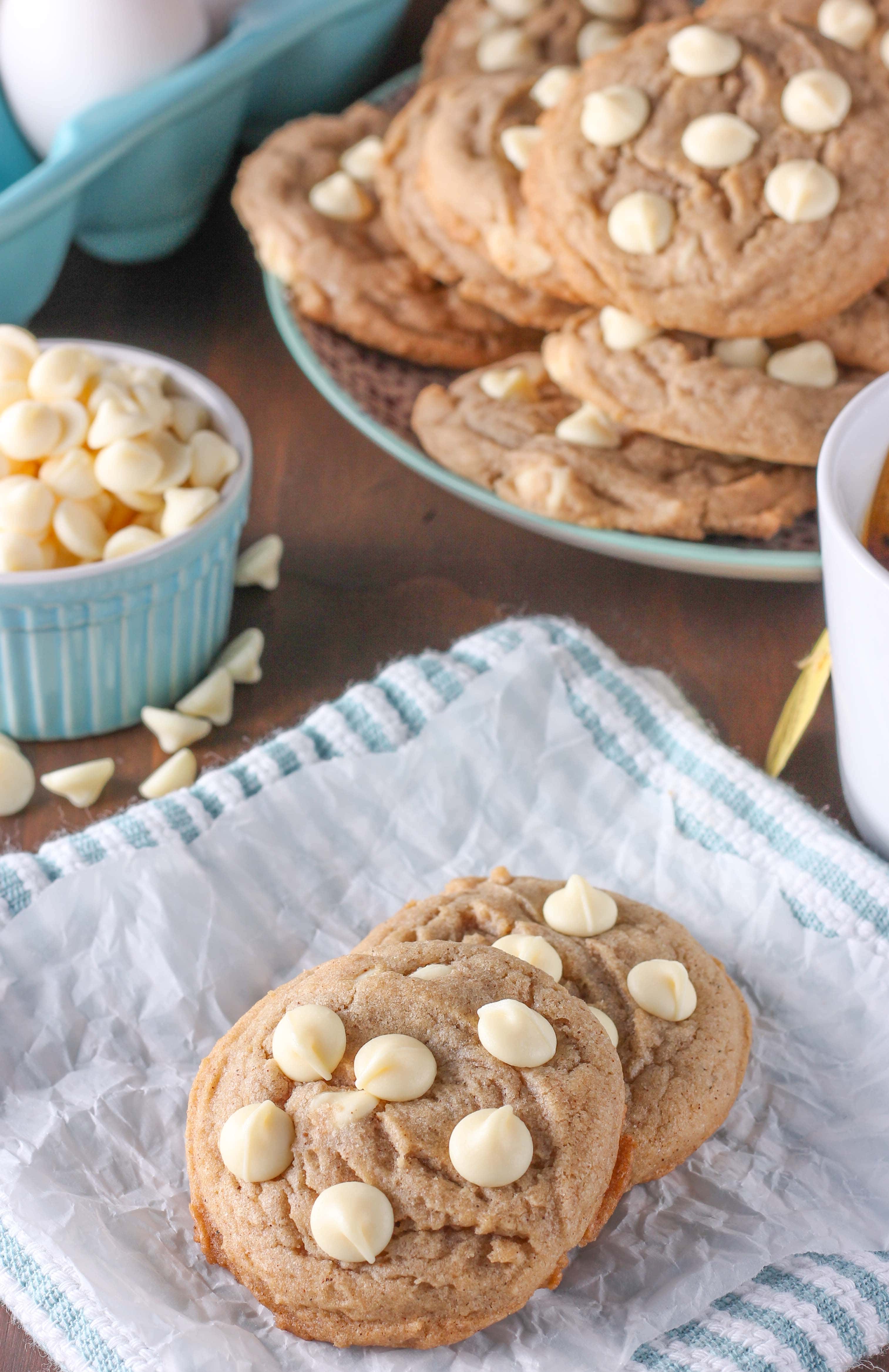 Do you have any drinks that you only enjoy during certain parts of the year? While I like chai, I find myself only drinking it in the late fall and winter. Because of that, I associate the warm spices of the chai with cold weather comfort. And since we've had our first freeze warning here in MN, it's time to break of the cold weather comfort foods!
Just like last fall, I've found myself turning to maple when I started baking fall foods this year. So, when I wanted to make chai cookies, it was only right that I added maple in, too!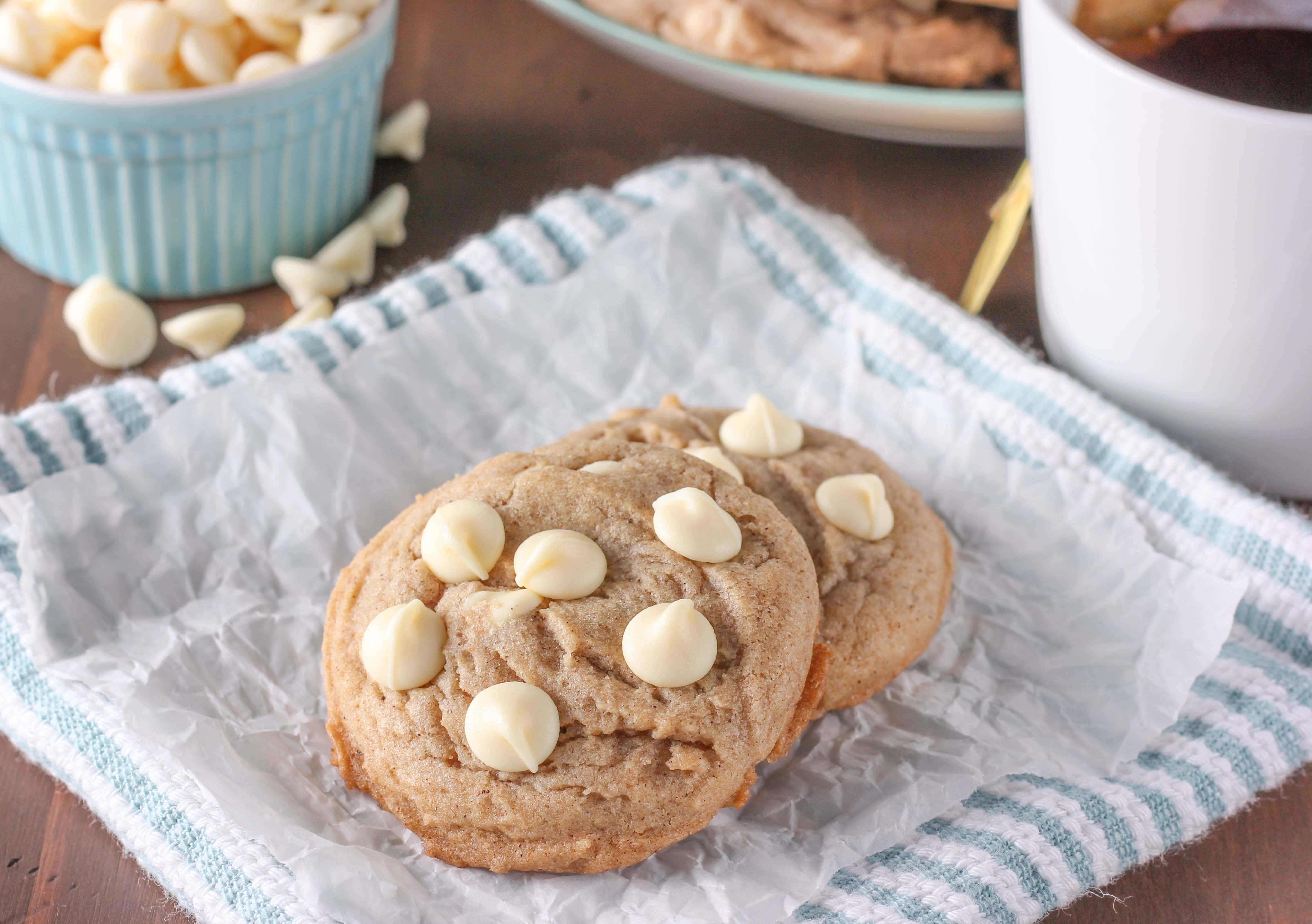 To add in a creamy, sweet component to the spicy cookies and hint of maple, I threw in a handful of white chocolate chips right before scooping them onto the cookie sheet.
The result of was just what I was looking for! A soft, chewy cookie that's filled with warm spices, a hint of maple, and a sweet note of white chocolate. While the two of us aren't the biggest cookie fans, we both had a hard time not snitching a cookie every time we walked past the container on the counter!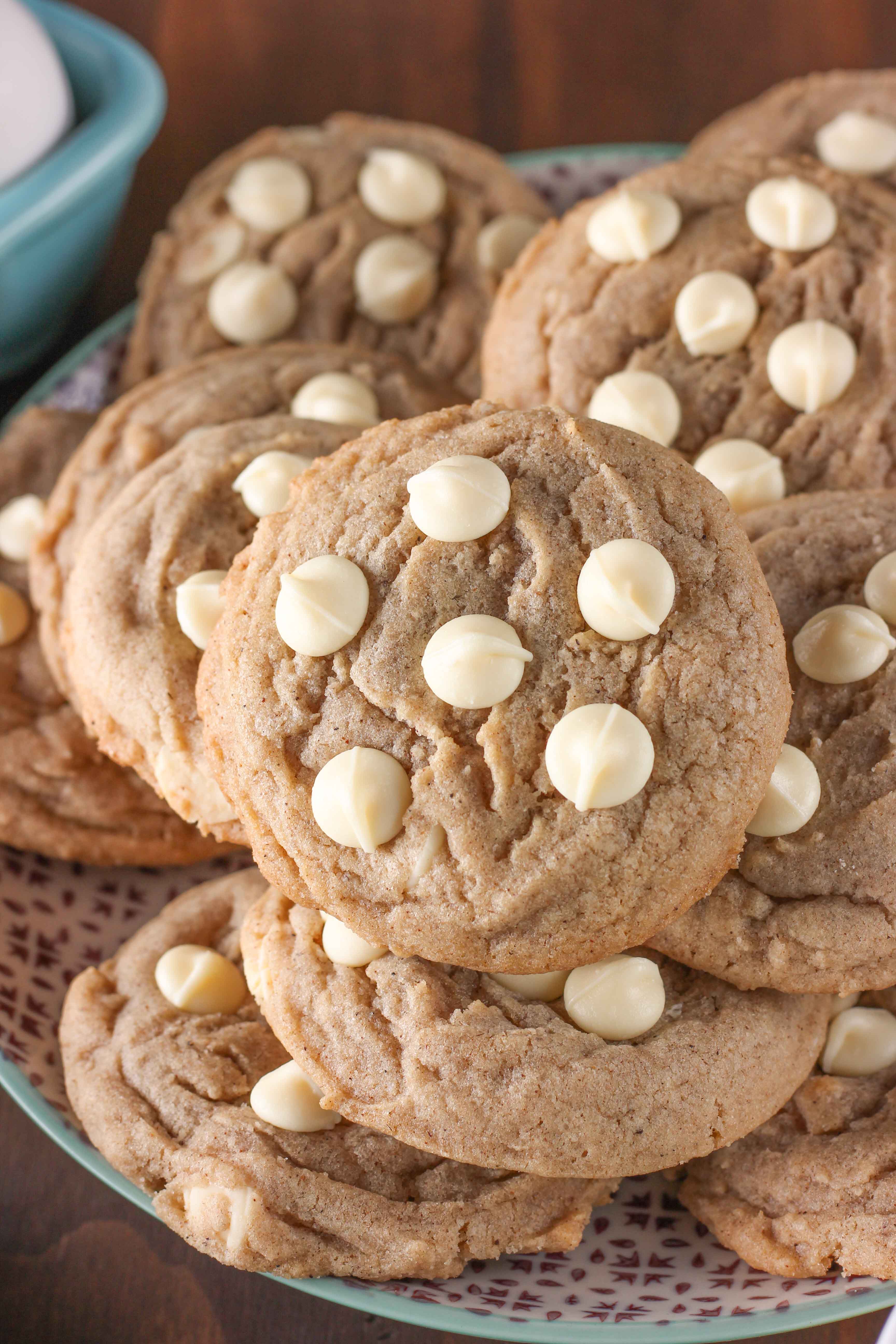 A few notes about these cookies:
The chai flavor is mild. If you want a strong chai flavor, add an additional 1/8 teaspoon of all of the spices except the black pepper.
I like to sprinkle a few extra white chocolate chips on top of the cookies after they are done baking and put them back in the oven for an additional 30 seconds. Then pull them out and let the cookies cool on the cookie sheet.
Don't like maple? Leave it out and just use vanilla extract.
This recipe makes a relatively small batch of 1 1/2 dozen cookies. If you need to make more, the recipe easily doubles.
Make them as soon as you can!
White Chocolate Maple Chai Cookies
Author:
A Kitchen Addiction
Ingredients
½ C butter, softened
⅔ C sugar
¼ C brown sugar
1 egg
1½ tsp maple extract
1 tsp vanilla extract
1½ C all-purpose flour
1½ tsp cinnamon
½ tsp nutmeg
¼ tsp ginger
¼ tsp cloves
⅛ tsp cardamom
⅛ tsp freshly ground black pepper
1 tsp cornstarch
½ tsp baking soda
½ tsp salt
½ C white chocolate chips
Instructions
Preheat oven to 350. Line a cookie sheet with parchment paper or a silicone baking mat.
In the bowl of a stand mixer, or with an electric mixer, cream together butter and sugars. Add in egg, maple extract, and vanilla extract and beat until creamy.
In a medium bowl, whisk together flour, cinnamon, nutmeg, ginger, cloves, cardamom, black pepper, cornstarch, baking soda, and salt. Slowly beat dry ingredients into wet ingredients. Beat until combined. Stir in white chocolate chips.
Drop by heaping tablespoon full (I used a medium cookie scoop) onto prepared cookie sheet. Bake for 10-12 minutes, or until cookies just start to turn light golden brown.
Remove cookies to a wire rack to cool. Store in an airtight container.
This post contains affiliate links. By clicking on them, or purchasing recommended items I may receive a small compensation. See the disclosure policy for more information.