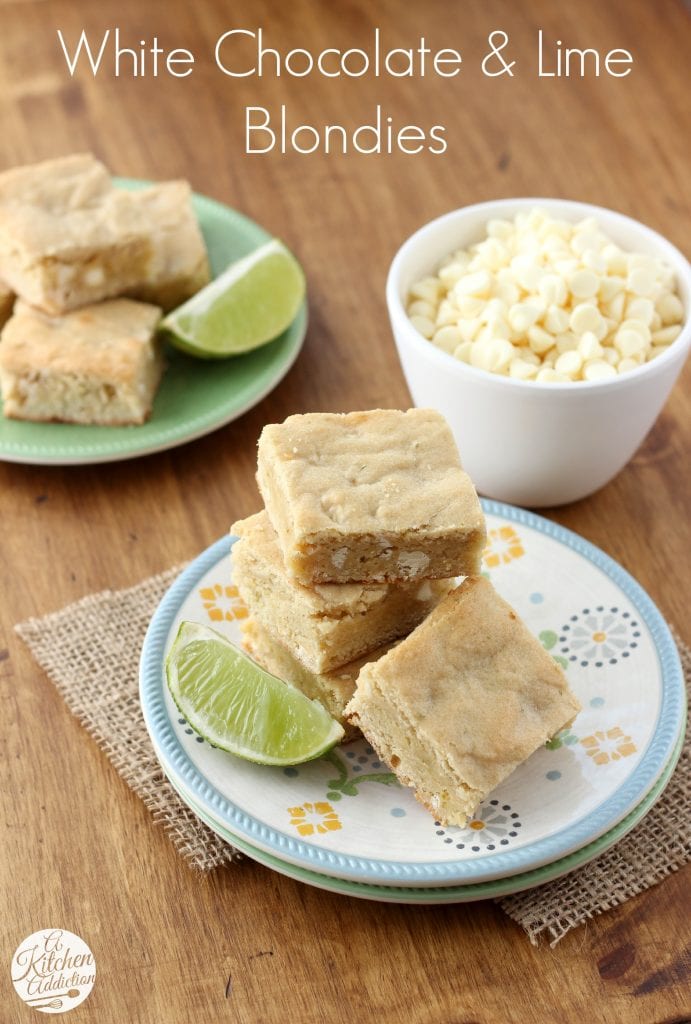 The weather the last few days has been downright weird (though I should come to expect that around here)! We've had everything from sun and 50 degree weather to rain to hail to snow to thundersnow and finally blizzard conditions.
So, since everything has been either closed down or completely covered in ice (like my car and the street we live on), I've been stuck inside passing time the way I usually do. . .by baking!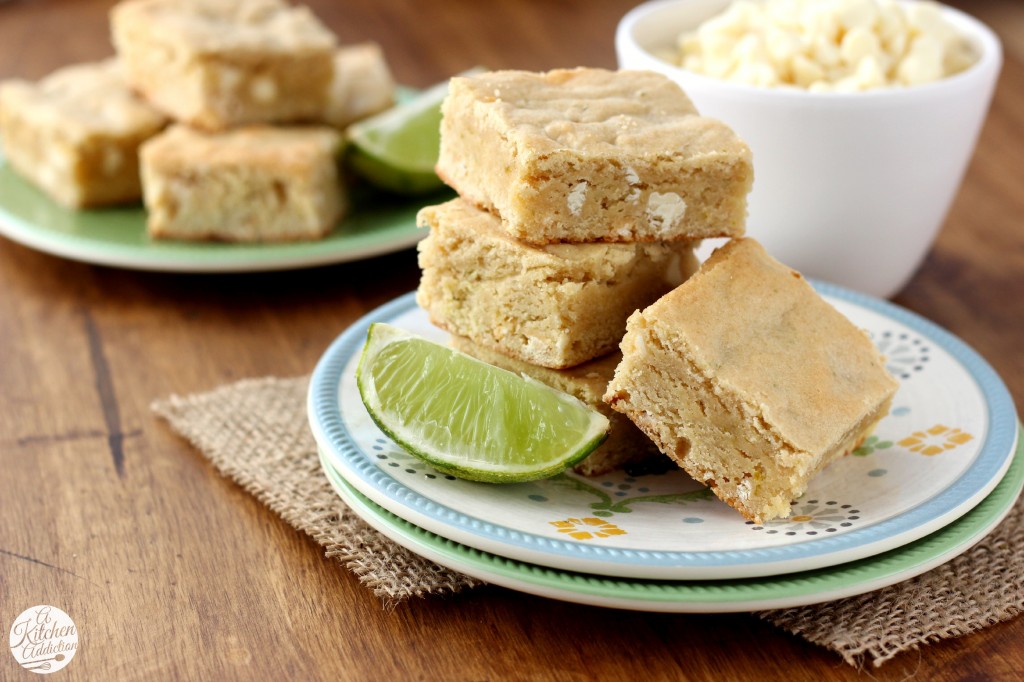 These white chocolate and lime blondies were first on the list. The subtle, citrusy lime paired with the creamy white chocolate together in a soft, chewy blondie is just what you need to get out of your cold weather doldrums.
That is, if you are still freezing in single digit and below zero temps! If you can't go somewhere warm and tropical, you may as well try and create that feeling as best you can at your home!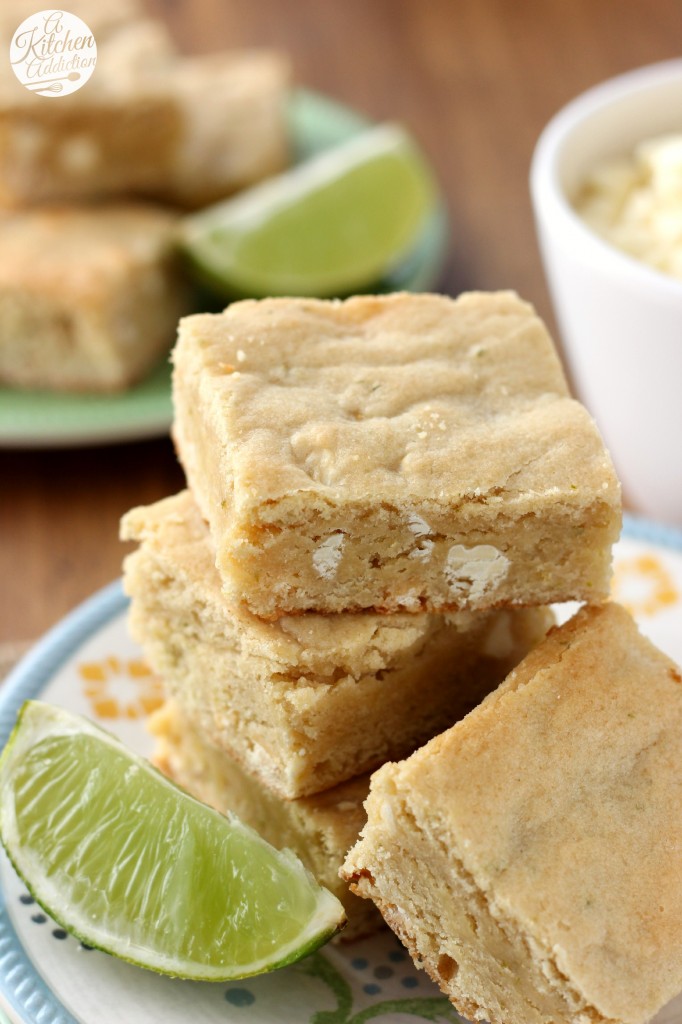 If you're not looking for ways to pretend it's warm outside, you will still find yourself grabbing a white chocolate and lime blondie from the plate every time you pass by.
They have just the right amount of sweetness and buttery-ness to make them just about impossible to resist!

White Chocolate and Lime Blondies
Author:
A Kitchen Addiction
Ingredients
½ C butter, softened
½ C brown sugar
½ C sugar
1 tbsp lime juice
2 eggs
1¼ tsp vanilla extract
1½ C all-purpose flour
2 tbsp lime zest
½ tsp baking powder
¼ tsp salt
½ C white chocolate chips
Instructions
Preheat oven to 350. Spray an 8x8 or 9x9 inch baking dish with non-stick cooking spray.
In the bowl of a stand mixer or with an electric mixer, cream together butter and sugars. Add lime juice, eggs, and vanilla and beat until creamy.
In a medium bowl, whisk together flour, lime zest, baking powder, and salt. Add dry ingredients to wet ingredients and beat until combined.
Stir in white chocolate chips. Dough will be thick. Spread into the bottom of prepared baking dish.
Bake for 20-25 minutes or until just starting to turn golden brown. Do not over bake if you want a gooey bar. If you prefer a more cookie-like texture, bake for the entire time.
Allow to cool for 15 minutes before cutting into bars.