These bright, springy White Chocolate Lemon Poppyseed Scones are filled with tart lemon and sweet white chocolate!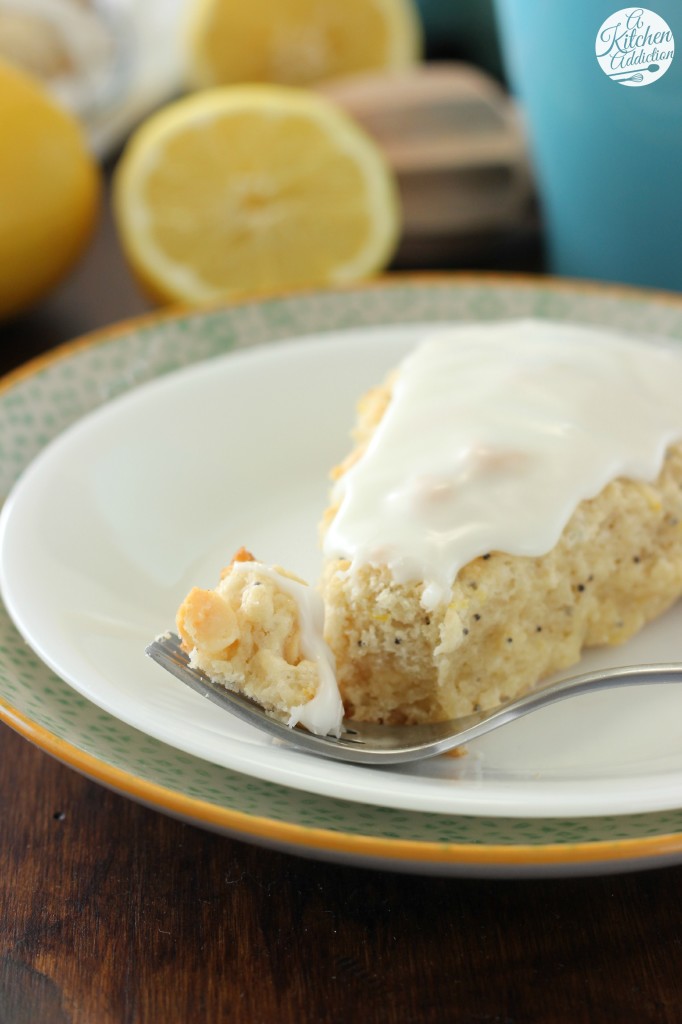 Sorry for the unplanned disappearance last week. I had recipes lined up to share with you, like these amazing white chocolate lemon poppyseed scones, and then life happened. Ever have one of those weeks?
We found out that the house we are renting has been put on the market and the owner asked if we could meet to discuss the "possibility" of staging it and having showings.
Well, she showed up and the next thing you know we're moving all kinds of things into the basement and I'm finding myself explaining to her that no, I can't just get rid of everything in the kitchen. The owner seemed slightly baffled that I actually used my kitchen let alone had multiple kitchen appliances and bakeware/cookware.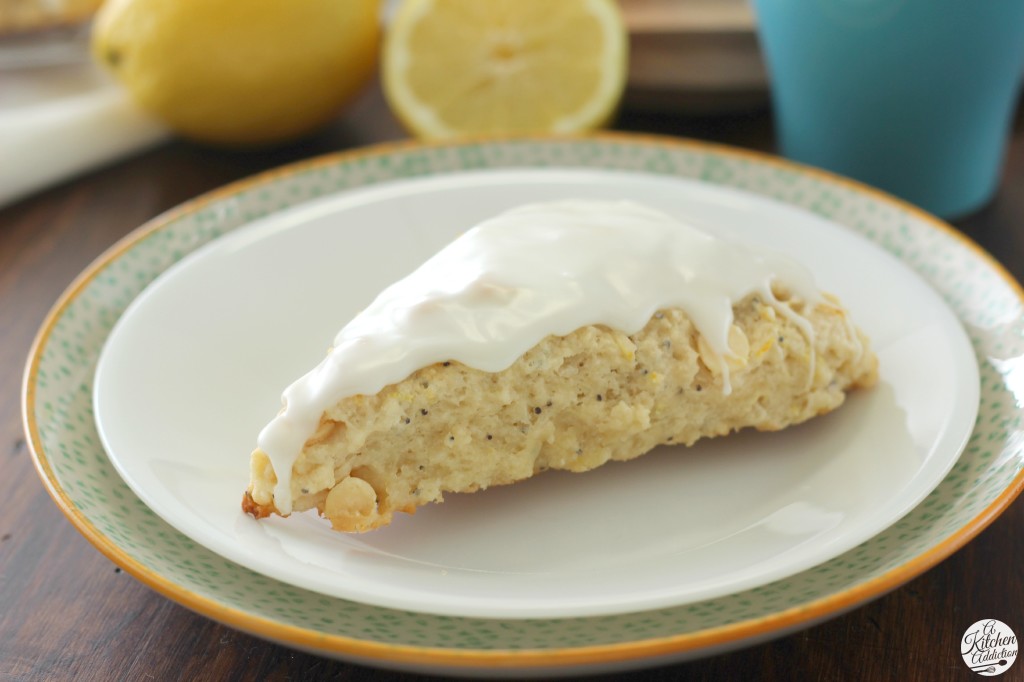 So now we are attempting to live, work, and pack in a staged house. It's really hard to pack your stuff while keeping it out of sight. All that to say, the middle and end of last week was kind of crazy.
If I randomly stop posting again, send dark chocolate. I'm probably in need of it!
Well I said I would have another breakfast recipe for you, and here it is! Bright, springy white chocolate lemon poppyseed scones are filled with tart lemon and sweet white chocolate. Tender and flaky, you'd never guess that half of the fat is replaced with plain yogurt.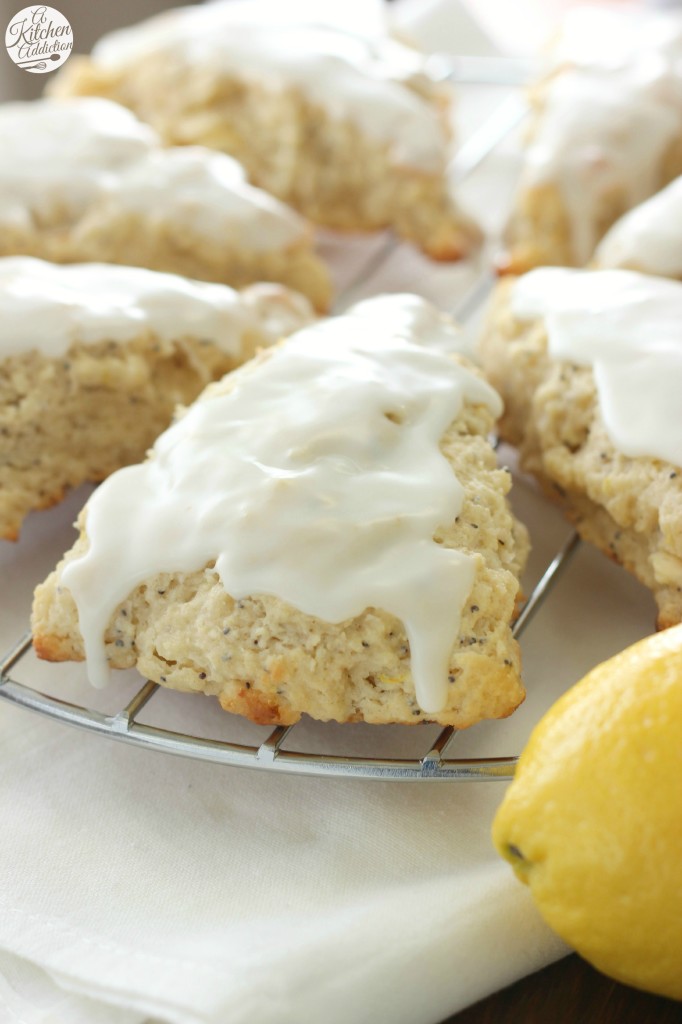 There is still butter, because I have yet to eat a scone without butter that is tender and flaky. And if a scone isn't tender and flaky, I don't want it and assume you wouldn't want it either.
Now I have to admit that one scone isn't my definition of a complete breakfast. But, I do like a scone with my morning coffee, and they are a great addition to weekend brunch (especially Mother's Day brunch!) or quick bite to eat on the way out the door.
Or when even your toaster is packed away and you need a tasty breakfast!
White Chocolate Lemon Poppyseed Scones
Author:
Ingredients
For the Scones
1 C white whole wheat flour
1 C all-purpose flour
1/3 C sugar
1/2 tbsp poppyseeds
1 tsp baking powder
1/2 tsp baking soda
1/2 tsp salt
1/2 C unsalted butter, cold and cut into pieces
1/2 C plain yogurt
3 tbsp fresh lemon juice
1 tsp lemon zest
1 egg
1/2 C white chocolate chips
For the Glaze
1/2 C confectioner's sugar
1-2 tbsp fresh lemon juice
1-2 tbsp milk
Instructions
Preheat oven to 400. Line a baking sheet with parchment paper or a silicone baking mat.
In a large bowl, whisk together flours, sugar, poppyseeds, baking powder, baking soda, and salt.
Cut in butter with a pastry blender or two knives until mixture resembles coarse crumbs.
In a small bowl, whisk together yogurt, lemon juice, lemon zest, and egg. Add wet ingredients to dry ingredients and stir until just combined. Gently stir in white chocolate chips.
Turn dough out onto floured surface. Knead 5-6 times until dough comes together.
Gently shape into an 8 inch circle. Cut into 8 pieces and place on prepared baking sheet.
Bake for 15-18 minutes or until golden brown. Transfer to wire rack to cool.
Prepare glaze while scones are cooling. Stir together confectioner's sugar with 1 tablespoon of lemon juice and 1 tablespoon of milk. Add additional lemon juice and milk as needed to reach a thick glaze. Dip tops of scones into glaze.
Allow glaze to harden and serve.