This post is sponsored by Reynolds® Kitchens and Socialstars; all opinions are my own #ReynoldsCrowd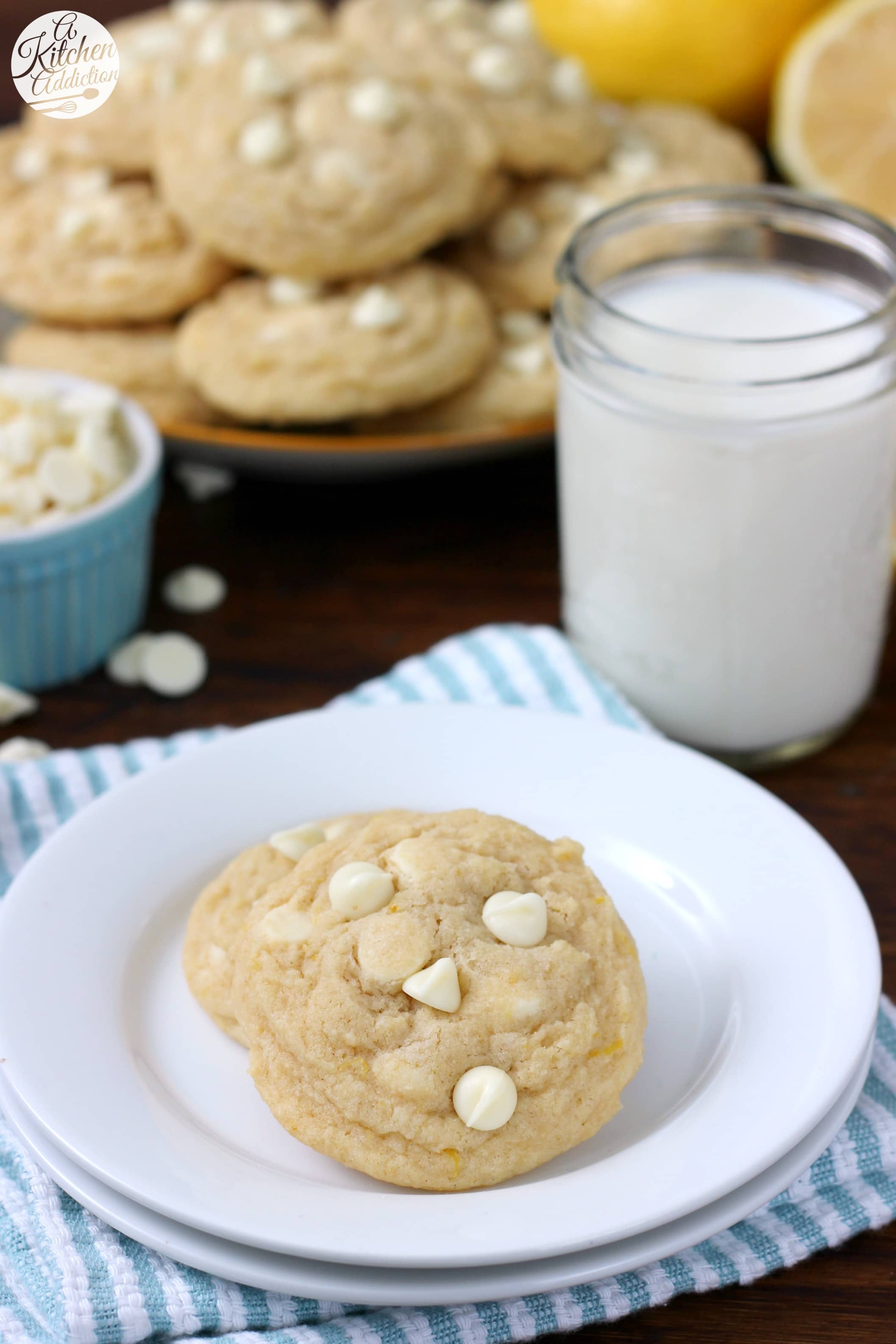 I mentioned on Wednesday that Easter makes me think of lemon desserts, so it shouldn't surprise you to see another lemon recipe coming so soon!
Once I started baking with it, I couldn't stop. (Oh, and be on the lookout Monday for a pie recipe infused with lemon!)
This time, instead of blueberries, I paired my lemon with sweet, creamy white chocolate. A great combination for these chewy white chocolate lemon cookies.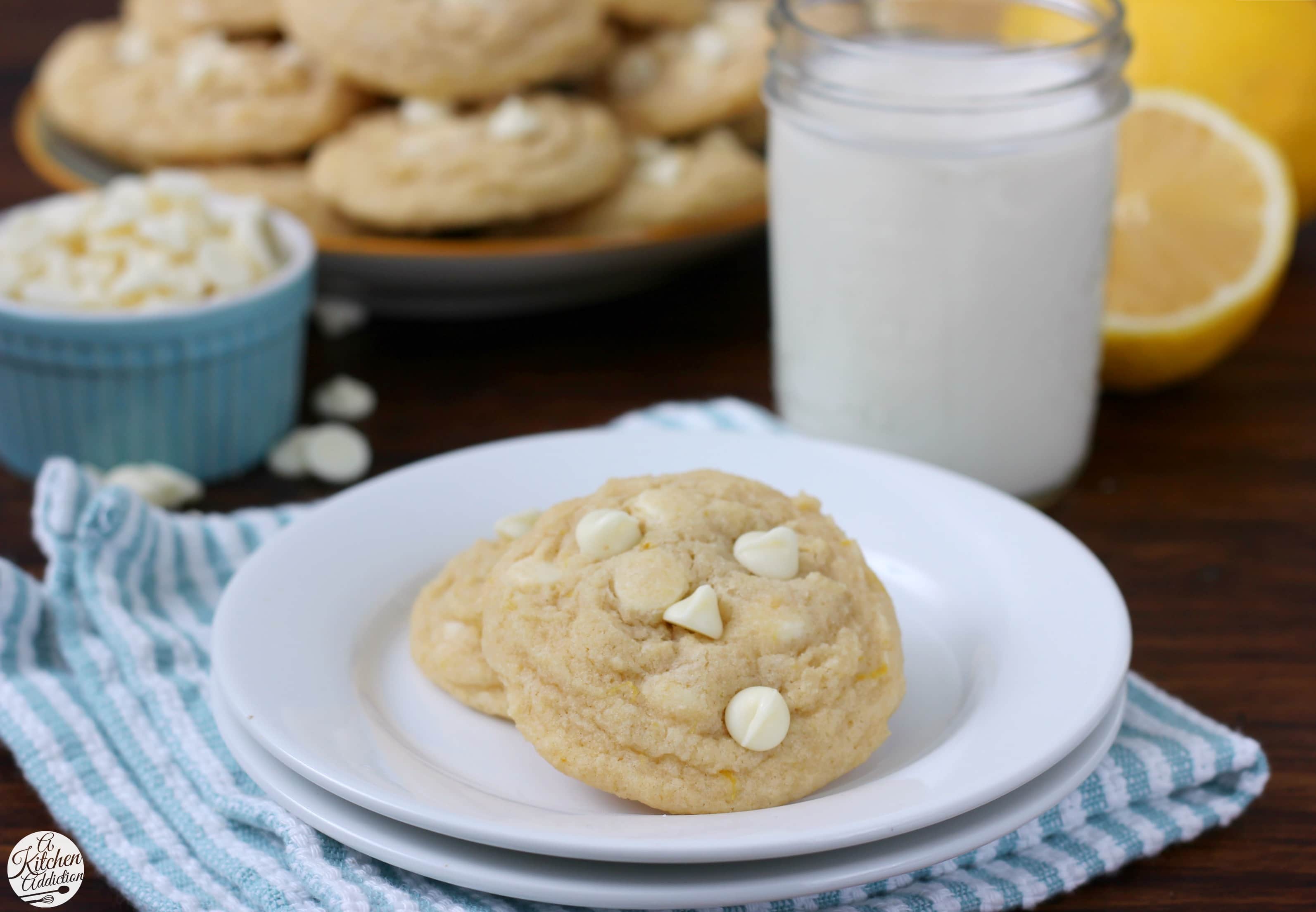 While I'm normally not a big fan of white chocolate, I love the creamy sweetness when paired with citrus fruits. It does a great job of balancing out the tartness of the fresh lemon juice and zest.
This citrusy combination makes these cookies irresistible. I know, I tried to resist. It didn't work so well.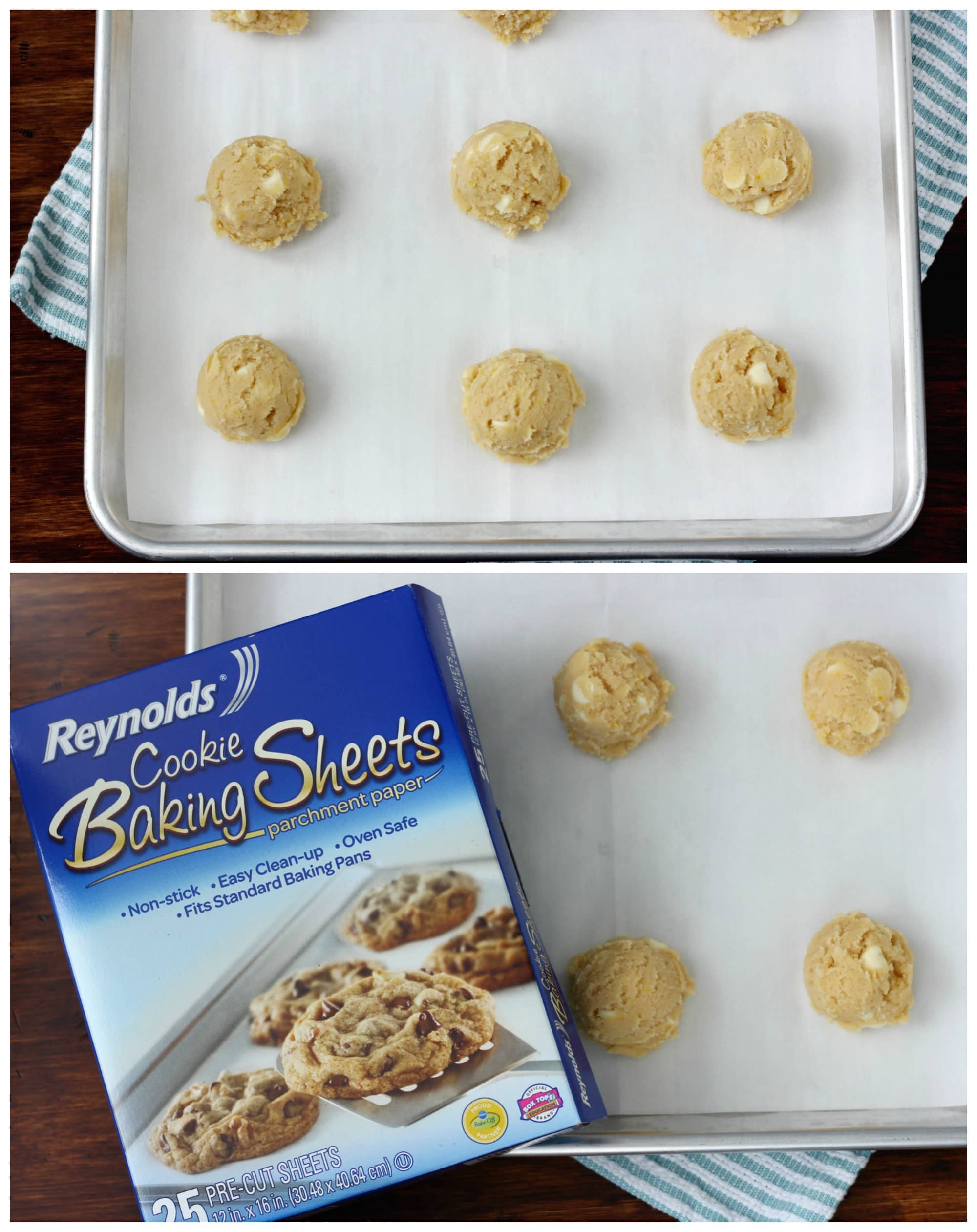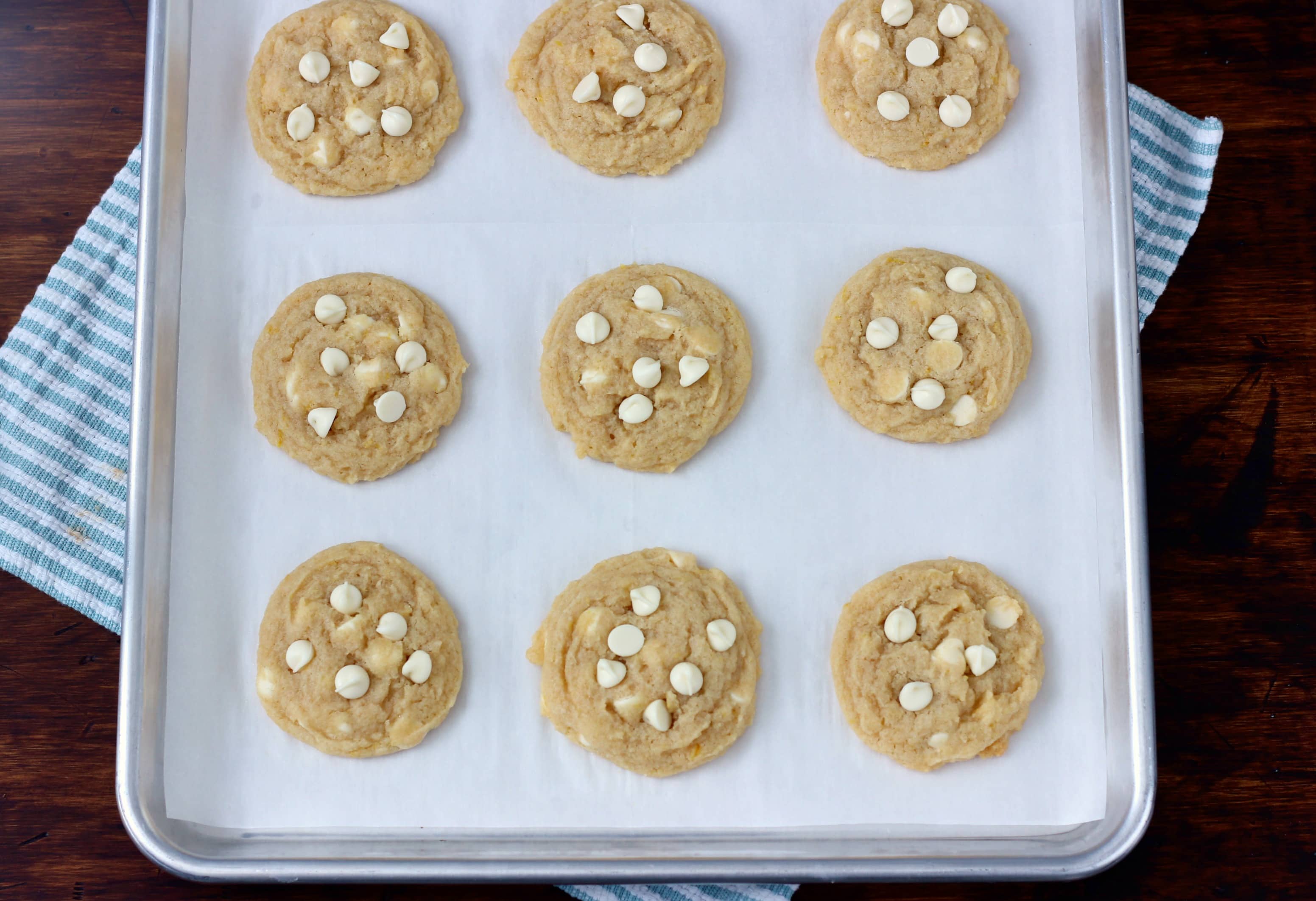 To once again keep my cookies from sticking to the pan and to make clean up easier, I pulled out my trusty Reynolds® Cookie Baking Sheets. These precut sheets of parchment paper fit your cookie sheets without curling and are oven safe to 420 degrees.
And, since they're non-stick you don't need to use cooking spray. Just toss the parchment paper in the trash when you're done and you're good to go! Easy!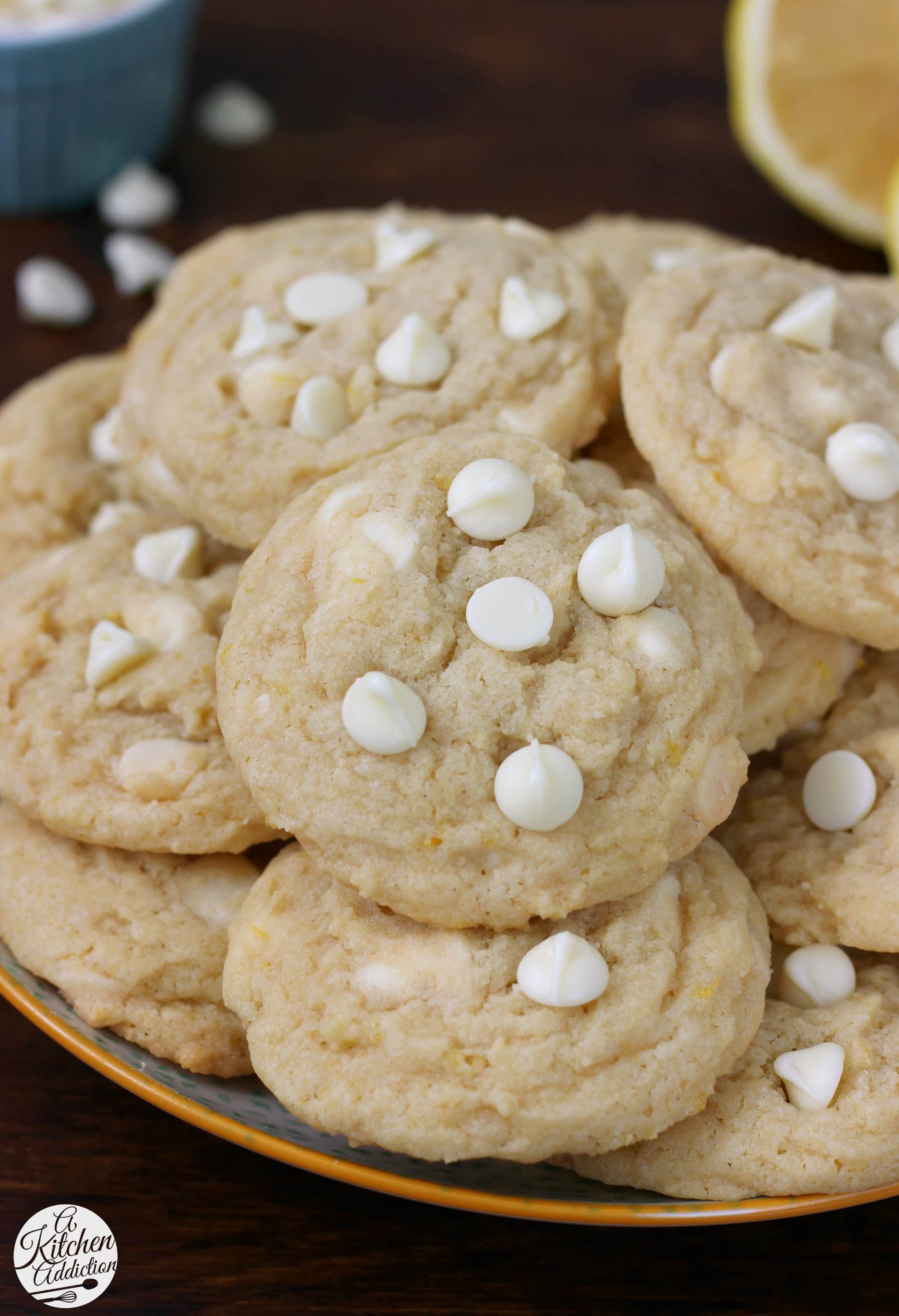 Just like the making of these cookies. Cream together your butter and sugars. Beat in the rest of the wet ingredients. Slowly add in the dry ingredients. Stir in the white chocolate chips and bake. Easy!
Perfect for an Easter gathering where you have a bunch of other recipes that you're trying to get done. Keep the complication down to a minimum!
Plus, you can make these ahead of time and they'll stay fresh when you're ready to serve them.
Be sure to check out Reynolds® Kitchens on Pinterest for more recipe inspiration!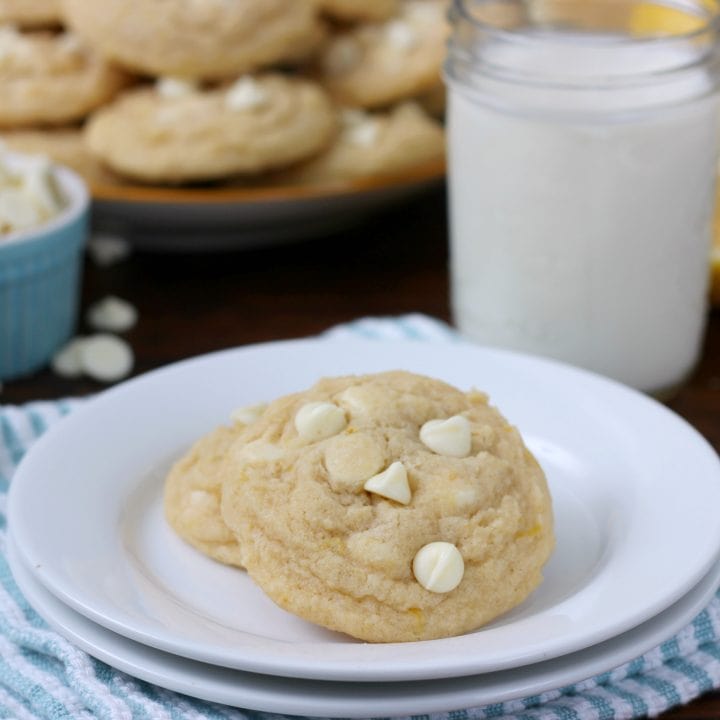 Chewy White Chocolate Lemon Cookies
Ingredients
1/2 C butter, softened
2/3 C sugar
1/4 C brown sugar
1 tbsp fresh lemon juice
1 tsp vanilla extract
1 egg
1 1/2 C all-purpose flour
1 tsp cornstarch
1/2 tsp baking soda
1/2 tsp salt
1 tbsp lemon zest
1/2 C white chocolate chips
Instructions
Preheat oven to 350. Line a cookie sheet with parchment paper.
In the bowl of a stand mixer, or with an electric mixer, cream together butter and sugar. Add in lemon juice, vanilla extract, and egg and beat until creamy.
In a medium bowl, whisk together flour, cornstarch, baking soda, salt, and lemon zest. Slowly beat in dry ingredients to wet ingredients. Beat until combined. Stir in white chocolate chips.
Drop by heaping tablespoon full onto prepared cookie sheet. Bake for 10-12 minutes, or until cookies just start to turn light golden brown.
Remove cookies to a wire rack to cool. Store in an airtight container.
Recommended Products
As an Amazon Associate and member of other affiliate programs, I earn from qualifying purchases.