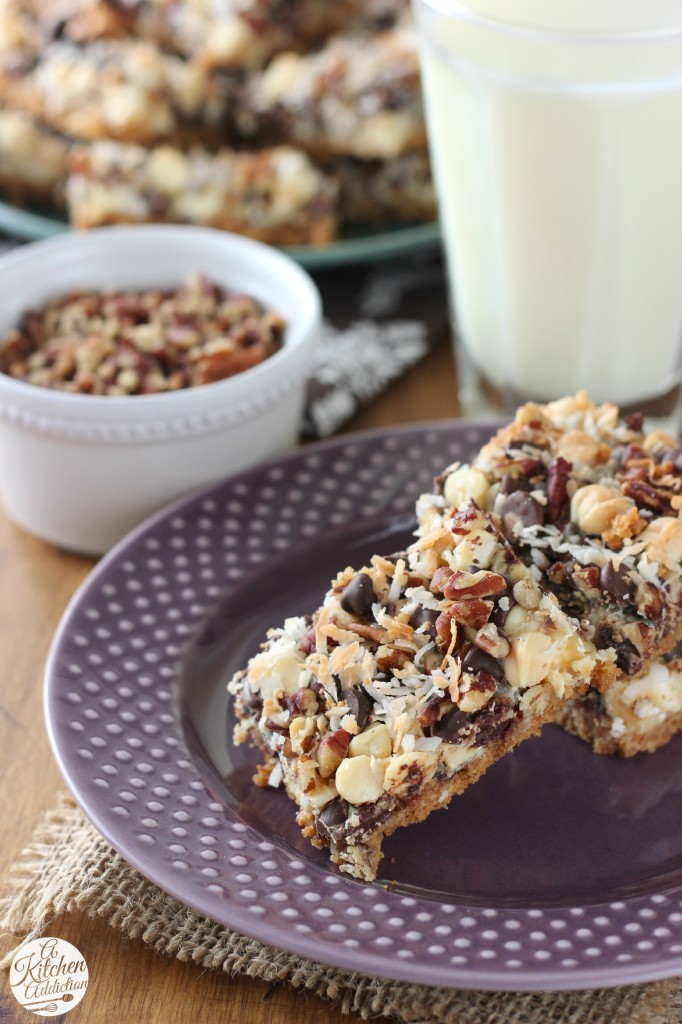 It's the end of another week! I think that calls for some chocolate. And since we're having chocolate, we may as well make it triple chocolate!
Triple chocolate in the form of gooey, rich seven layer bars (or magic bars as some call them).
Dark chocolate, semi-sweet chocolate, and white chocolate combine for a decadent dessert that only dirties one bowl and is out of the oven in 25 minutes!
Growing up seven layer bars were my dad's birthday dessert, and I've always enjoyed making them because of how easy they are and how versatile they can be.
Well, his birthday was Wednesday, and even though we weren't there to celebrate with him, I still made seven layer bars.
It was a good excuse to have a chocolaty dessert sitting on the counter! (Don't worry Dad, I've saved some for when we see you next!)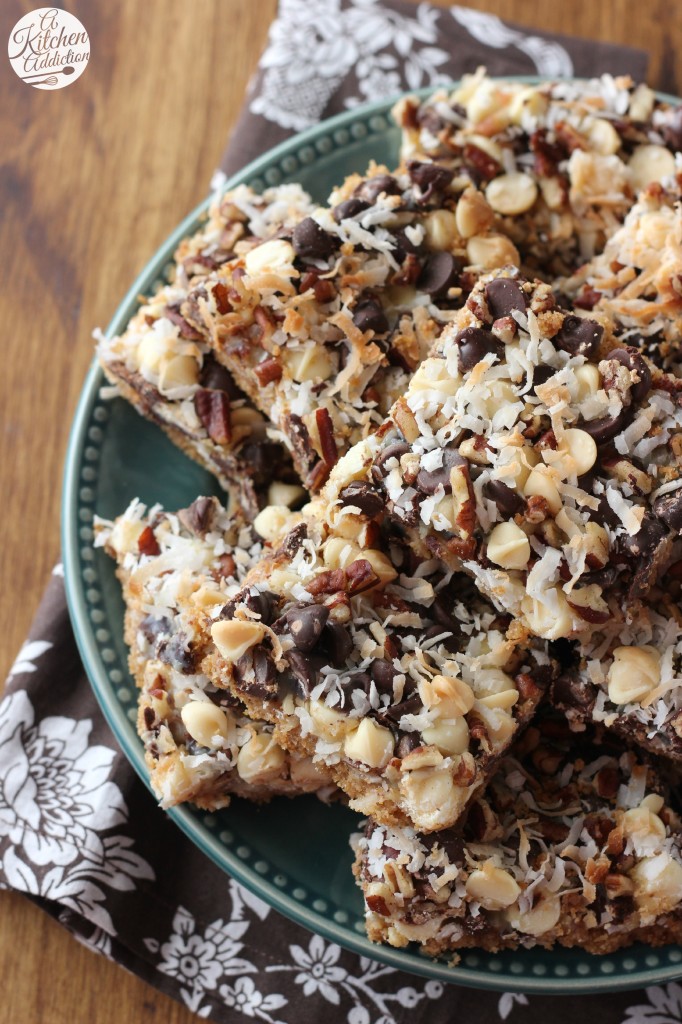 Since he likes dark chocolate, I decided to switch things up from our usual bars and make them with dark chocolate, semi-sweet, and white chocolate and skip the usual usual peanut butter or butterscotch chips that some recipes call for.
As much as I love peanut butter and chocolate together, I didn't miss the peanut butter chips at all. Sometimes you just need a chocolate filled dessert, and these triple chocolate seven layer bars are it!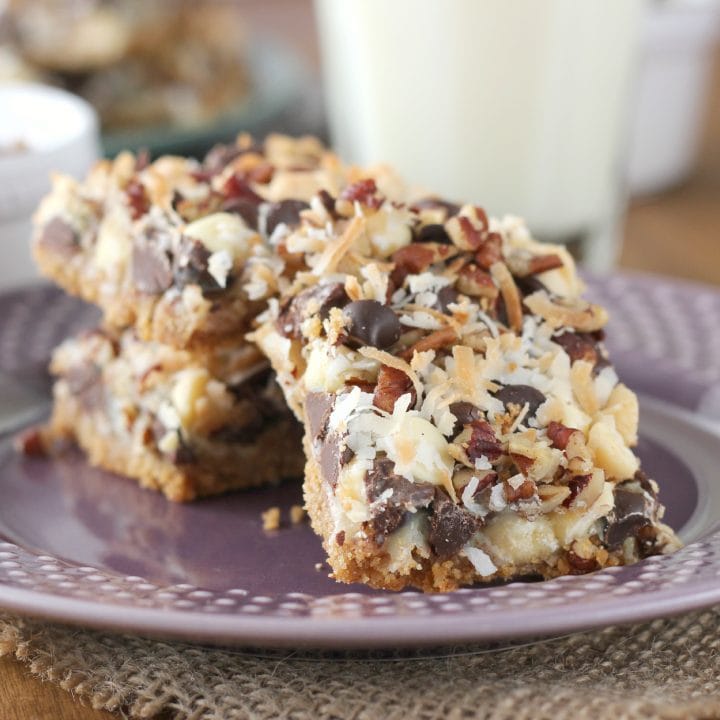 Triple Chocolate Seven Layer Bars
Ingredients
2 1/2 C graham cracker crumbs
3/4 C butter, melted
1 (14 oz) can sweetened condensed milk
1 1/4 C sweetened shredded coconut
1 C semi-sweet chocolate chips
1 C white chocolate chips
1 C dark chocolate chips
1 C chopped pecans
Instructions
Preheat oven to 350.
In a bowl, mix together graham cracker crumbs and melted butter. Press mixture into the bottom of a 9x13 inch baking dish. Spread sweetened condensed milk over the top.
Sprinkle half of the coconut over the top. Top with semi-sweet chocolate chips, white chocolate chips, dark chocolate chips, and chopped pecans. Sprinkle with remaining coconut.
Bake for 25-30 minutes or until coconut is browned and edges are golden.
Allow to cool for 15-20 minutes before cutting into pieces and serving.
Recommended Products
As an Amazon Associate and member of other affiliate programs, I earn from qualifying purchases.