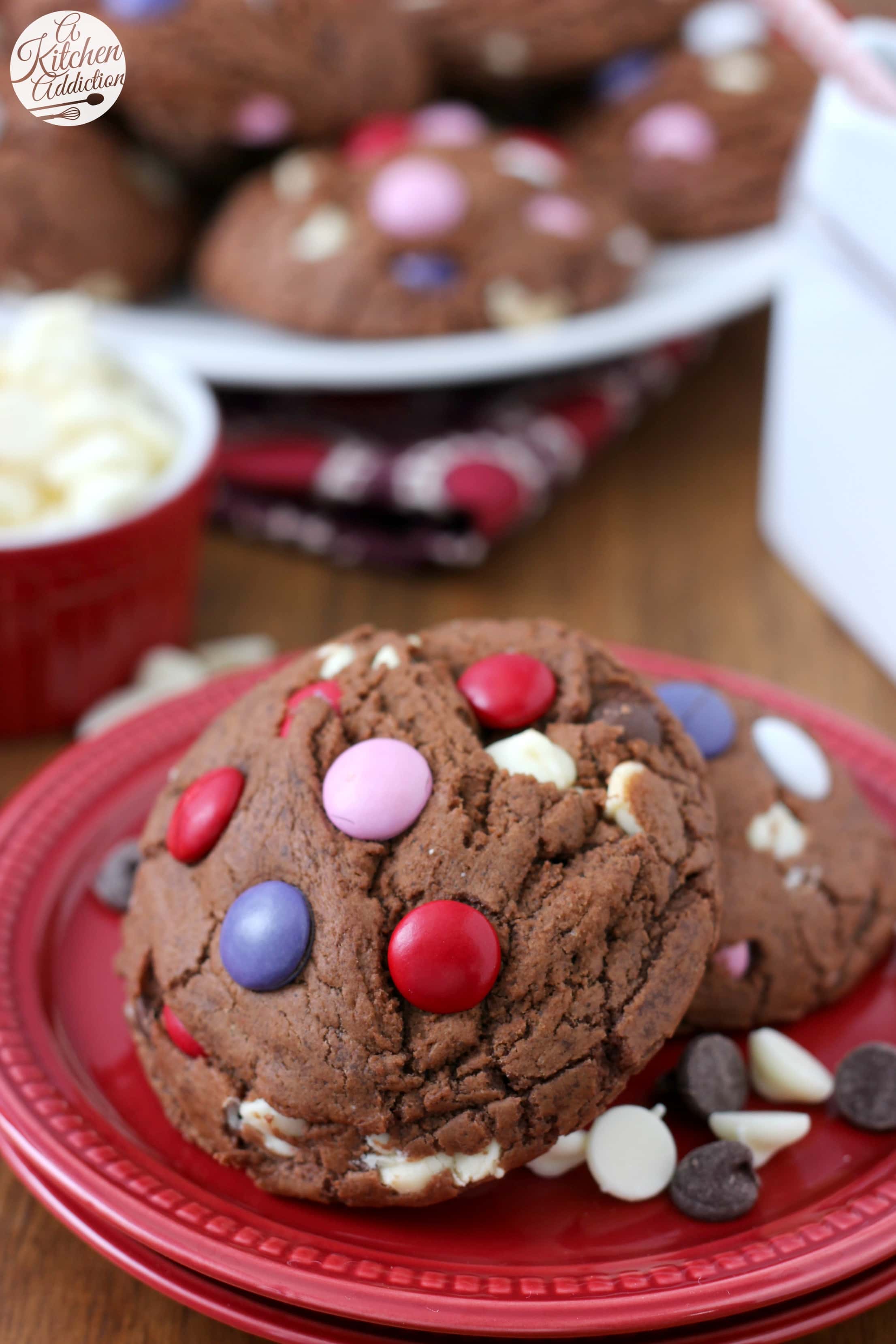 This post is sponsored by Reynolds® Kitchens and Socialstars; all opinions are my own #ReynoldsCrowd™
My cookie making binge continues. Which is really strange for me and my usual cookie avoidance! But here we are with another batch of irresistible cookies that I didn't mind baking at all! T
hough with three kinds of chocolate involved, it's pretty easy to see why it didn't take long before a batch of these giant triple chocolate fudge cookies was pulled out of the oven.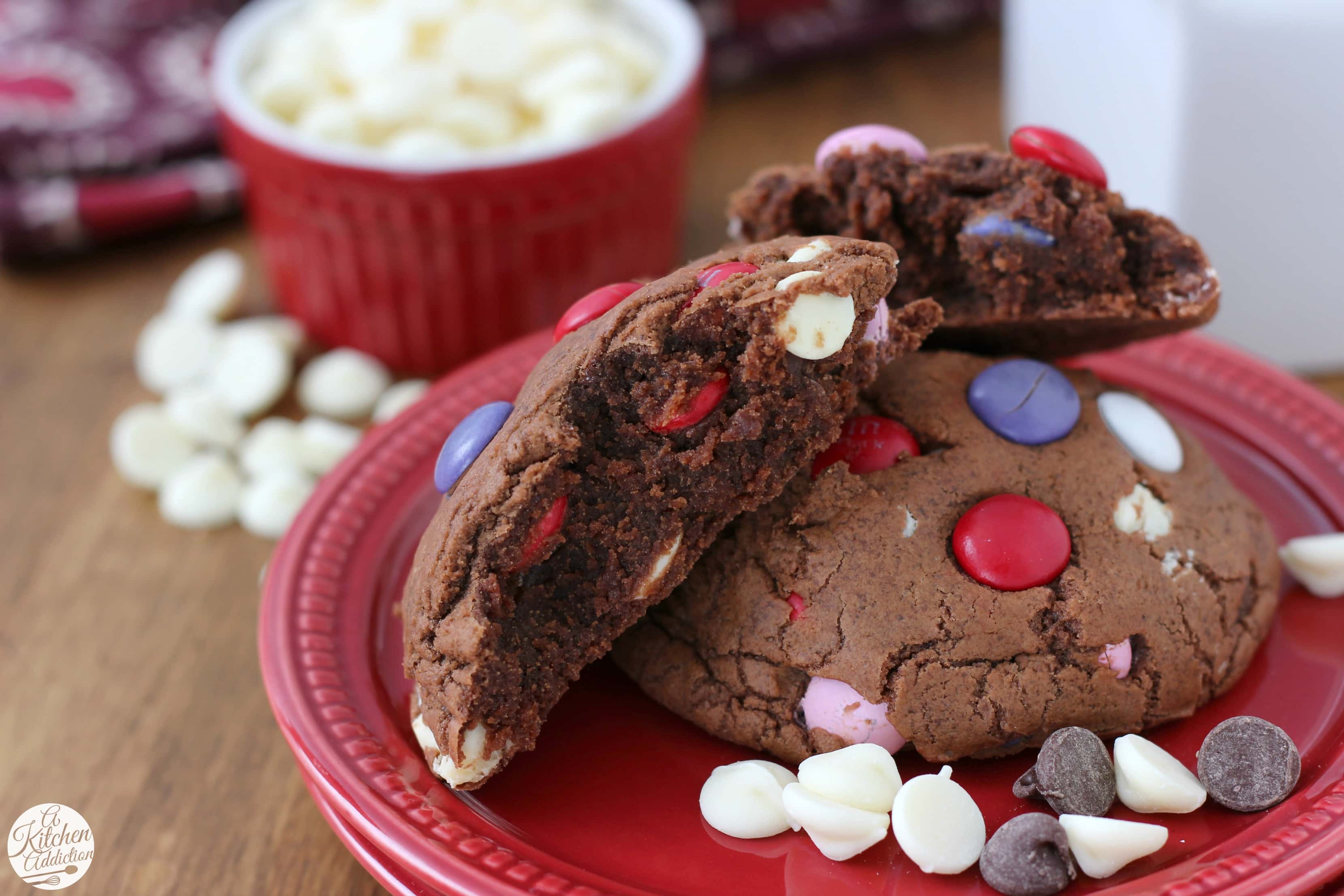 Can you really go wrong with a cookie recipe that starts with melting chocolate and butter together?! Then you add in more chocolate, white chocolate, and dark chocolate candies.
Rich, fudgy and gigantic (1/4 cup of dough each!) and just in time for Valentine's Day. Whether you celebrate the holiday or not, I think we can all agree that it's a great day for eating gooey, chocolate cookies!
And if you do celebrate, what says "I love you" like a batch of decadent cookies loaded with chocolate!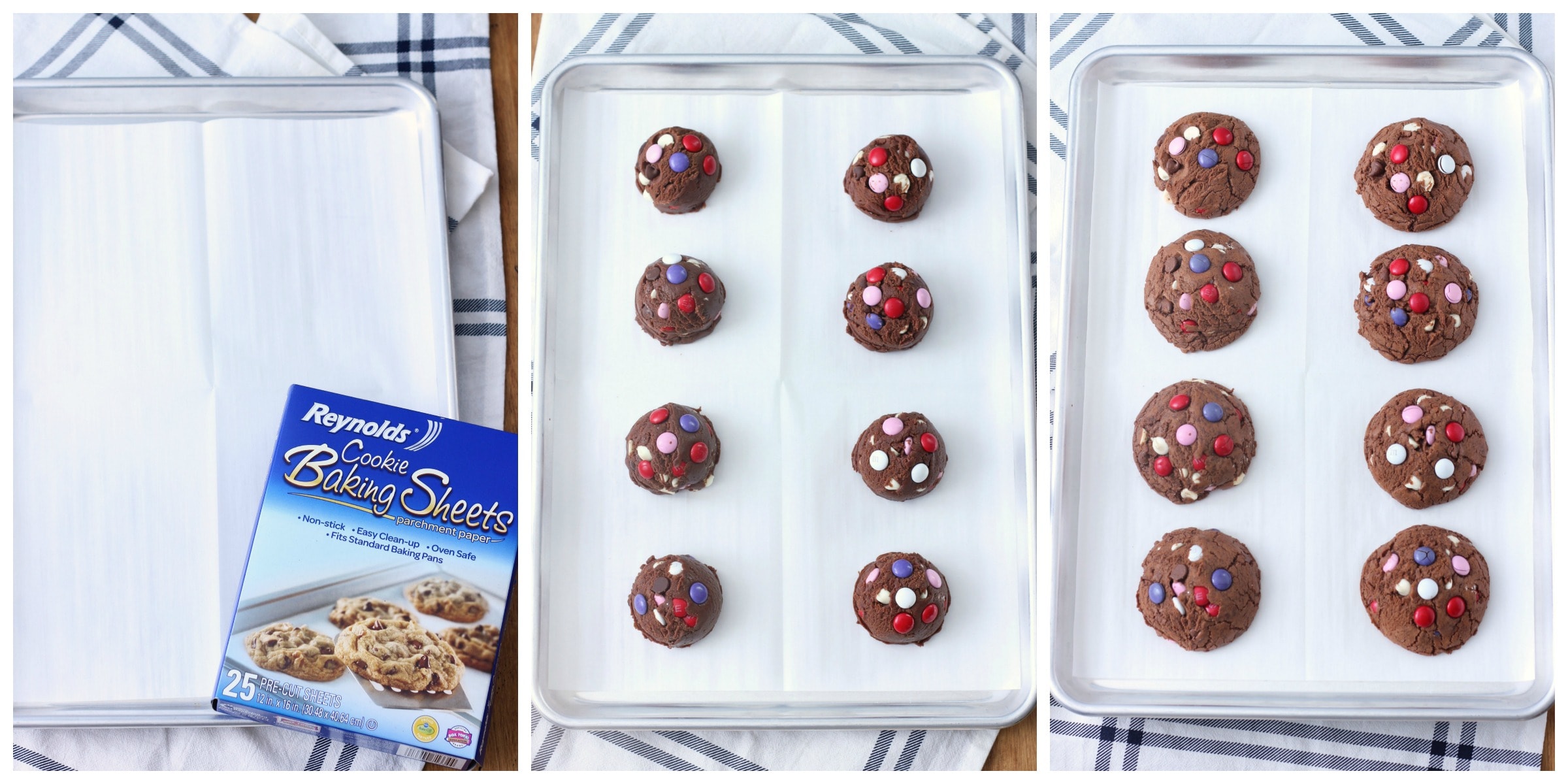 Remember when I first showed you these super convenient Reynolds® Cookie Baking Sheets? Well, I used them again for these cookies to make both prep and clean up easier. Oven safe to 420 degrees, these parchment paper sheets are precut to fit and lay flat with no curling.
So convenient! And they make clean up a breeze since you don't need non-stick cooking spray to keep the cookies from sticking.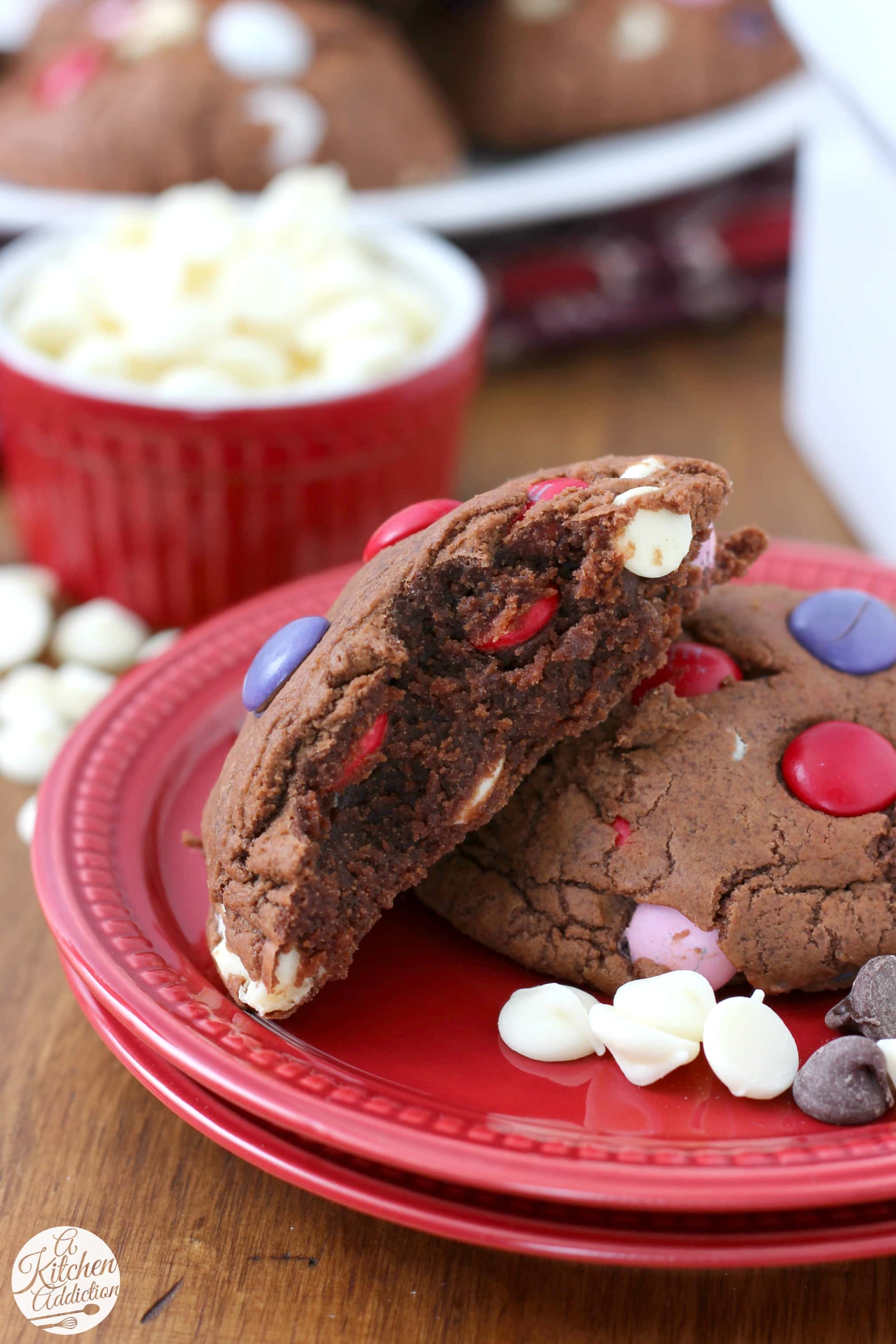 Which is good, because you'll be wanting to slide these cookies right off the baking sheet as soon as you pull them from the oven! Though I recommend waiting at least a few minutes so you don't burn your fingers.
But then dig in! Make sure you have a big glass of your milk of choice to go with them, because they make the perfect pair!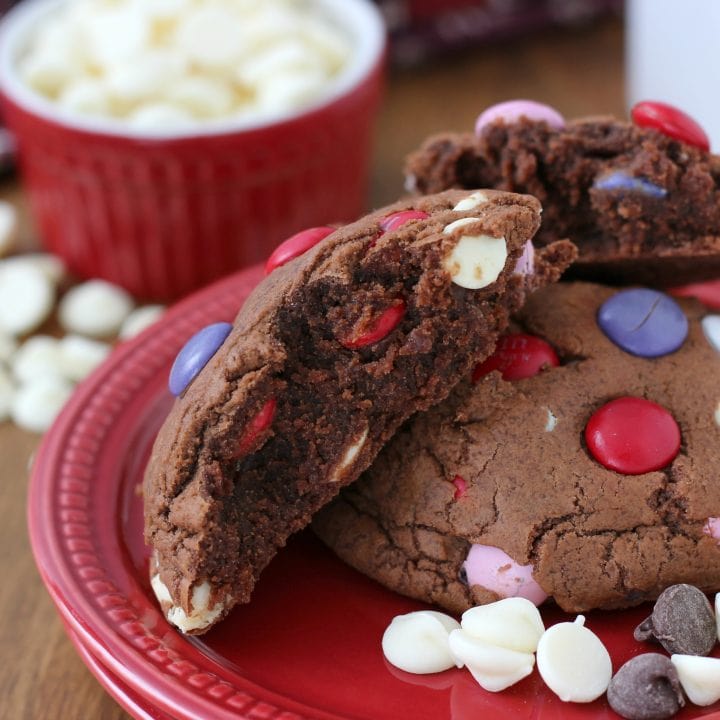 Triple Chocolate Fudge Cookies
Ingredients
1 3/4 C semi-sweet chocolate chips, divided
6 tbsp unsalted butter
2 eggs, room temperature
1/2 C brown sugar
1/2 C sugar
1 tsp vanilla extract
1 1/2 C all-purpose flour
1/4 tsp baking powder
1/4 tsp salt
1/2 C white chocolate chips
1/2 C candy coated dark chocolate candies
Instructions
Line a baking sheet with parchment paper.
In a medium saucepan, melt 1 1/2 cups semi-sweet chocolate chips and butter together over low heat until just melted, stirring to prevent scorching.
In a stand mixer, or with an electric mixer, beat together eggs, and sugars until creamy. Beat in vanilla extract. Slowly beat in melted chocolate. (Do not add chocolate all at once as this may cook the eggs.) Beat until well-combined.
In a small bowl, whisk together flour, baking powder, and salt. Add dry ingredients to wet ingredients and beat until combined. Stir in white chocolate chips, dark chocolate candies, and remaining 1/4 cup semi-sweet chocolate chips.
Cover dough and refrigerate while you preheat oven to 350 degrees. This allows the dough to set up.
Drop by 1/4 cup full onto prepared baking sheet. I used an ice cream scoop.
Bake for 12-15 minutes or until edges are light golden and set. Middle may seem underdone but cookies will set as they cool.
Store in an airtight container.
Recommended Products
As an Amazon Associate and member of other affiliate programs, I earn from qualifying purchases.
Be sure to check out Reynolds on Pinterest for more recipe inspiration!