These Easy Sweet Potato Cloverleaf Rolls are perfectly light and fluffy while being lightly sweetened from mashed sweet potatoes and honey!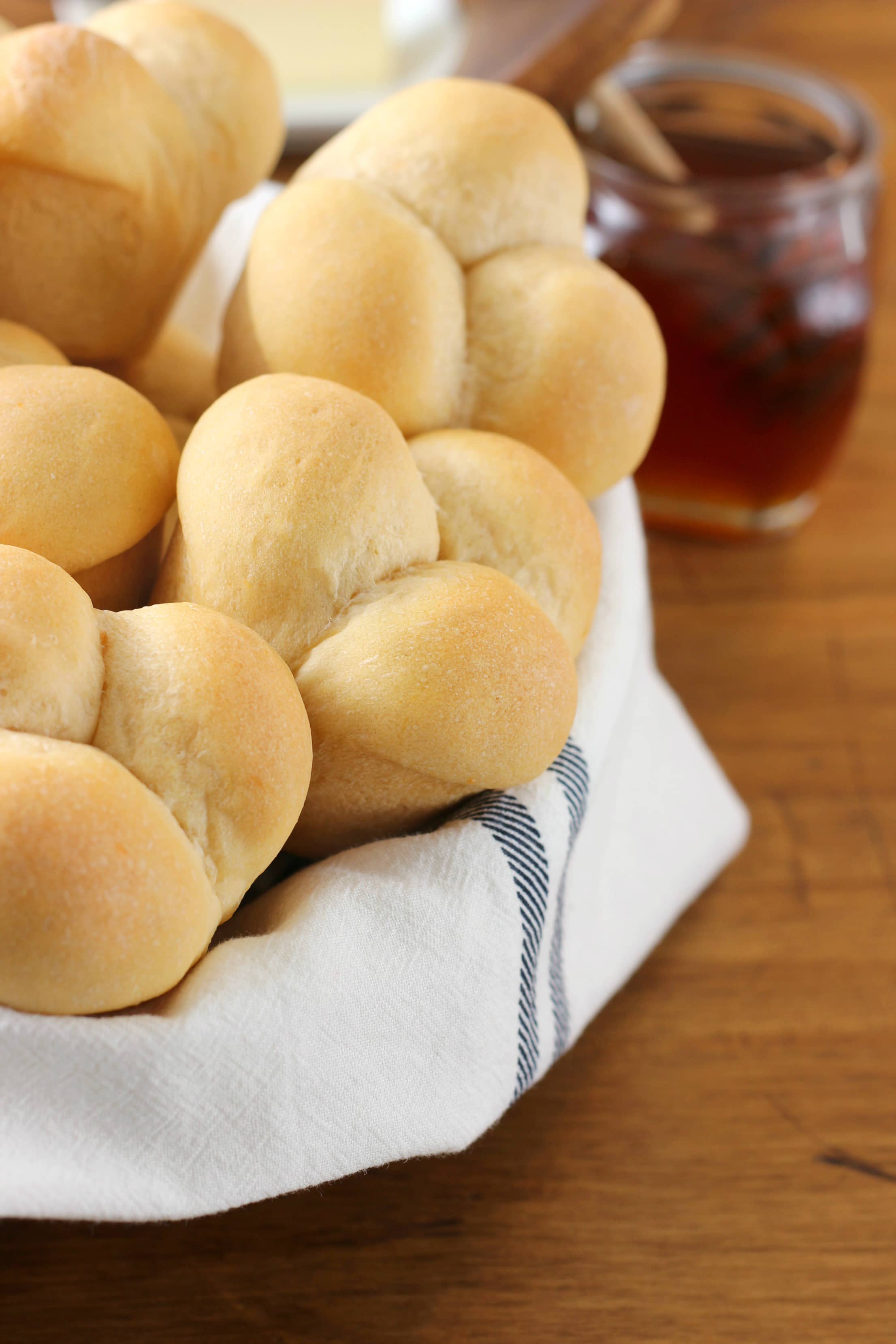 Fresh baked bread. It really doesn't get much better! There is just something about biting into the warm, pillow-y, melt-in-your-mouth roll that makes it taste so much better than most food.
Yes, I think bread baked bread is even better than a lot of desserts! Especially when you can tear the rolls apart and spread a bit of butter on each piece of these sweet potato cloverleaf rolls!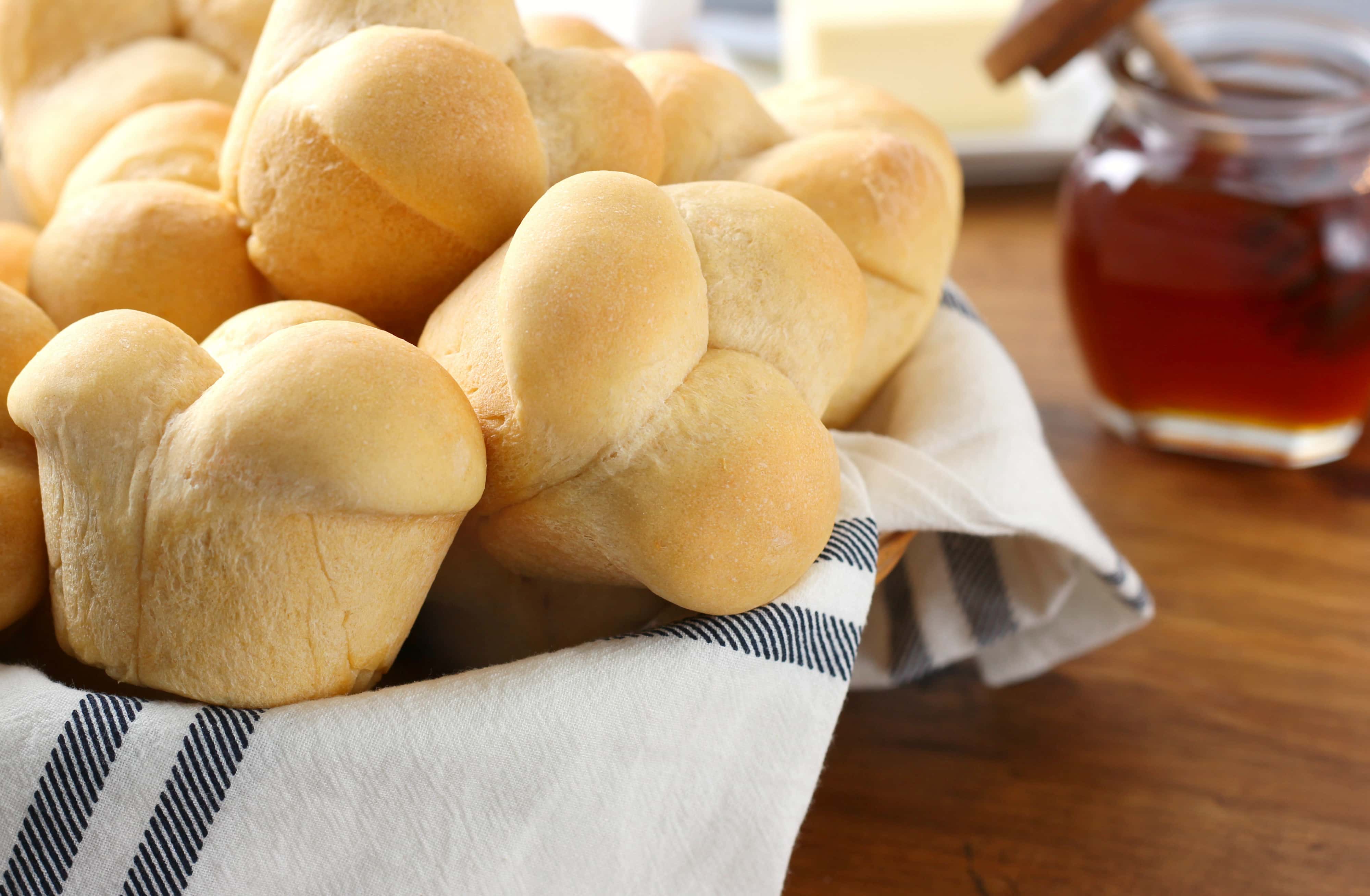 With Thanksgiving coming up (anyone else wonder how Thanksgiving is a little over a month away already?!), I thought I'd share one of our favorite dinner rolls. With a twist.
Sweet potato dinner rolls are a favorite around here, so I thought I would switch them up a bit and turn them into cloverleaf rolls. The shaping takes a little extra time, but the result is worth it.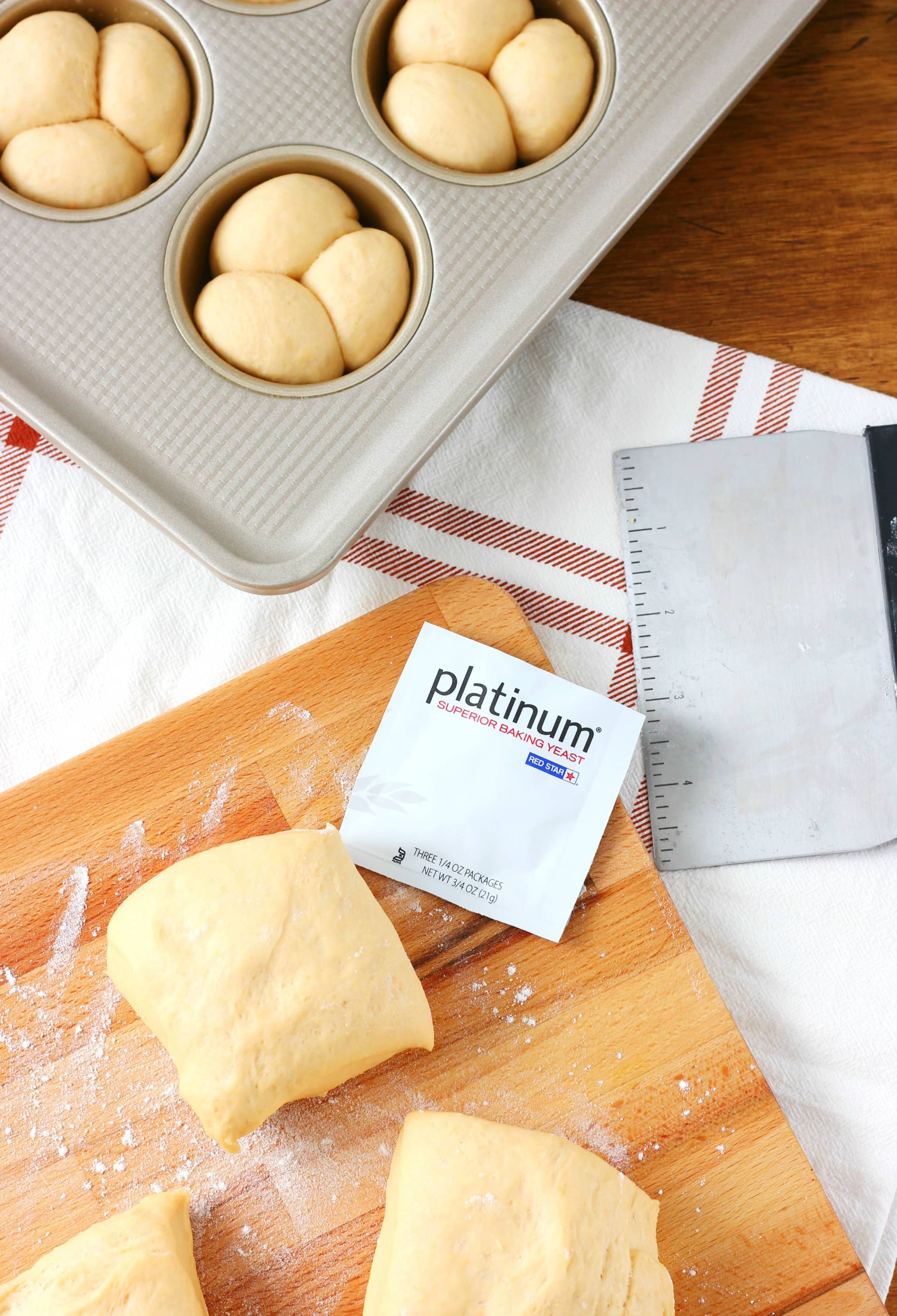 If you're like me and think that the sweet potato will make the dinner rolls dense, don't be. I got some help from my favorite Red Star Platinum Yeast, and the dough rose perfectly giving these rolls the texture that we love.
These sweet potato dinner rolls turned out perfectly light and tender. The sweet potato also gives the rolls a lightly sweet flavor, and honey is added to boost the natural sweetness.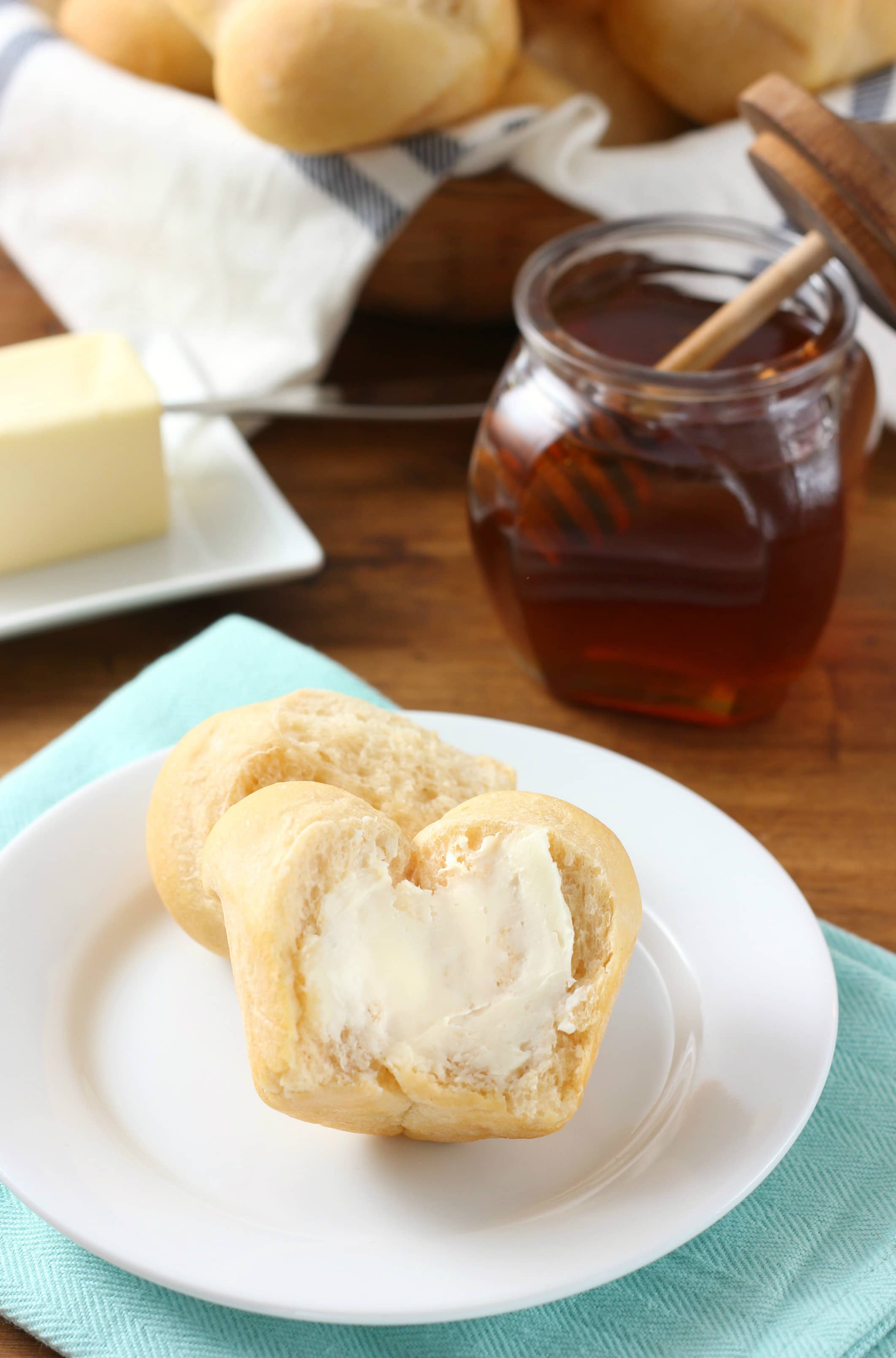 This recipe is definitely a keeper! Put them on your Thanksgiving dinner menu or bake up a batch to go with your favorite chili.
Either way, you may find that you need to make a double batch so you can sneak a couple for yourself before watching your family and friends devour the rest!
Check out Red Star Yeast's Facebook, Twitter, Pinterest, and/or Instagram pages for more recipe inspiration and baking tips!

Sweet Potato Cloverleaf Rolls
Author:
A Kitchen Addiction
Ingredients
4½ -5 C bread flour
2¼ tsp (1 packet) Red Star Platinum Yeast
1½ tsp salt
1 C milk, warmed to 120-130 degrees F
¼ C water, warmed to 120-130 degrees F
¼ C honey
1 egg, room temperature
¾ C mashed sweet potato
3 tbsp butter, softened
Instructions
In the bowl of stand mixer affixed with the paddle attachment, combine 2½ cups flour, yeast, and salt.
In a small bowl, whisk together milk, water, honey, and egg. Add wet ingredients to dry ingredients and beat until just combined. Add 2 more cups flour, mashed sweet potato, and butter. Switch out paddle attachment for dough hook and knead until dough is smooth and elastic. Dough should pull away from sides of bowl and be slightly sticky. If dough is too sticky, add up to an additional ½ cup flour.
Transfer dough to a large bowl that has been sprayed with non-stick cooking spray. Cover and allow to rise until doubled in size, about 1 hour.
Turn dough out onto floured surface and punch down. Divide dough into 18 equal pieces. Divide each piece into 3 equal pieces.
Lightly spray muffin tins with non-stick cooking spray. Take each piece of dough and roll into a ball. Place 3 balls of dough in each cup of the muffin tin. Cover and let rise for 30 minutes or until almost doubled in size.
While rolls are rising, preheat oven to 375. Bake rolls for 15-20 minutes or until golden brown.
Remove to a wire rack and serve warm.
Disclaimer: This post is sponsored by Red Star Yeast. As always, all options are 100% my own. Thanks for supporting brands that make A Kitchen Addiction possible!