This is a sponsored post written by me on behalf of AllWhites Egg Whites. All opinions are 100% mine.
School officially started this week around here, and while we don't have kids to rush off to school, our neighborhood has definitely been busier in the mornings! It's time for new routines and new ways to get healthy, delicious meals on the table to help you maintain a healthy lifestyle even in the busyness of life.
You already know my love for breakfast food, but I haven't really shared that many recipes on here that take classic breakfast foods and turn them into meals that can be enjoyed any time of day. Take these spinach and feta egg white wraps.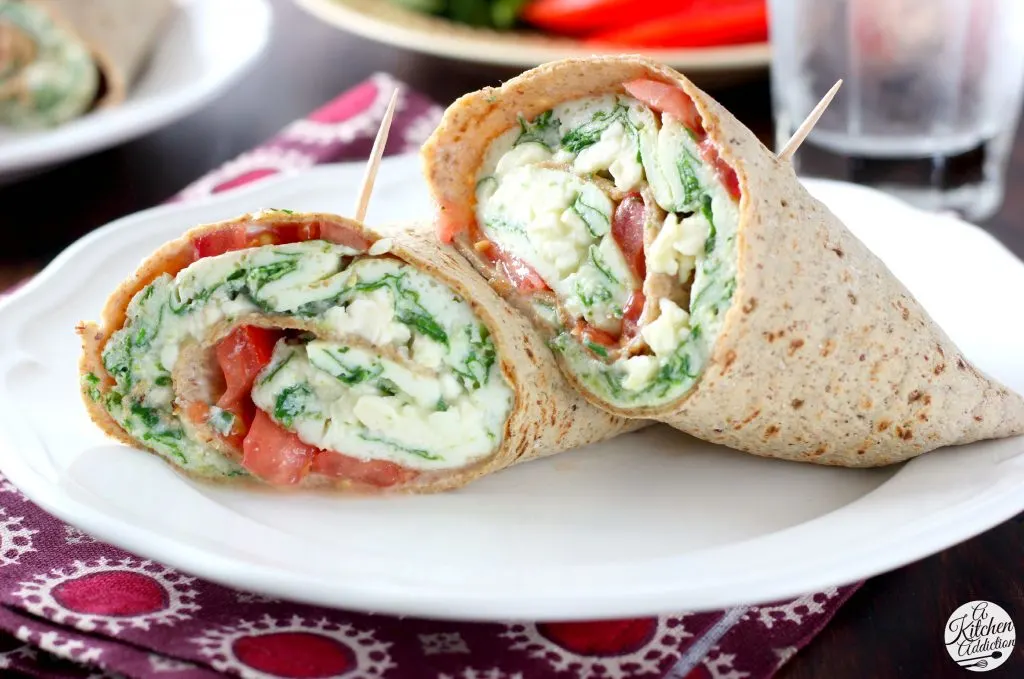 Whipping up eggs is super easy making it ideal for busy schedules or for when you just plain don't feel like making anything. Much healthier than take-out, there are plenty of ways to enjoy them other than scrambled or fried!
These wraps include eggs that have been cooked with pesto and spinach. Definitely a step up from plain old scrambled eggs!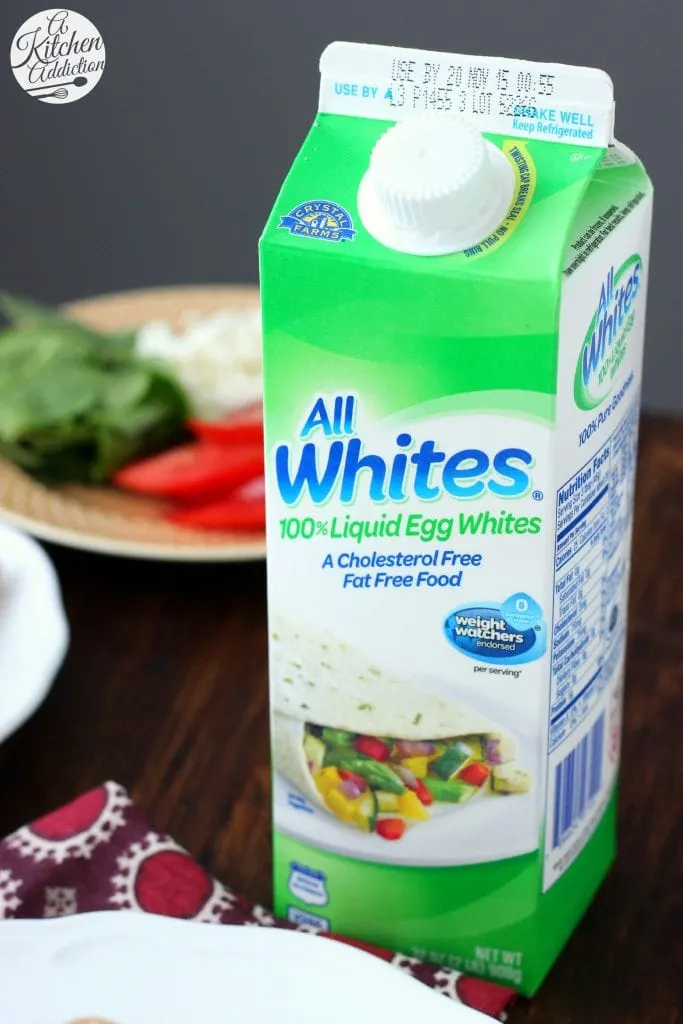 With some help from AllWhites Egg Whites, you can maintain a healthy lifestyle in the midst of the chaos! AllWhites® egg whites are naturally fat-free, cholesterol-free, and a low-calorie alternative to regular eggs.
Plus, they are a great source of lean protein that can be easily kept on hand. (Just check out your store's refrigerated dairy section to pick up a carton!)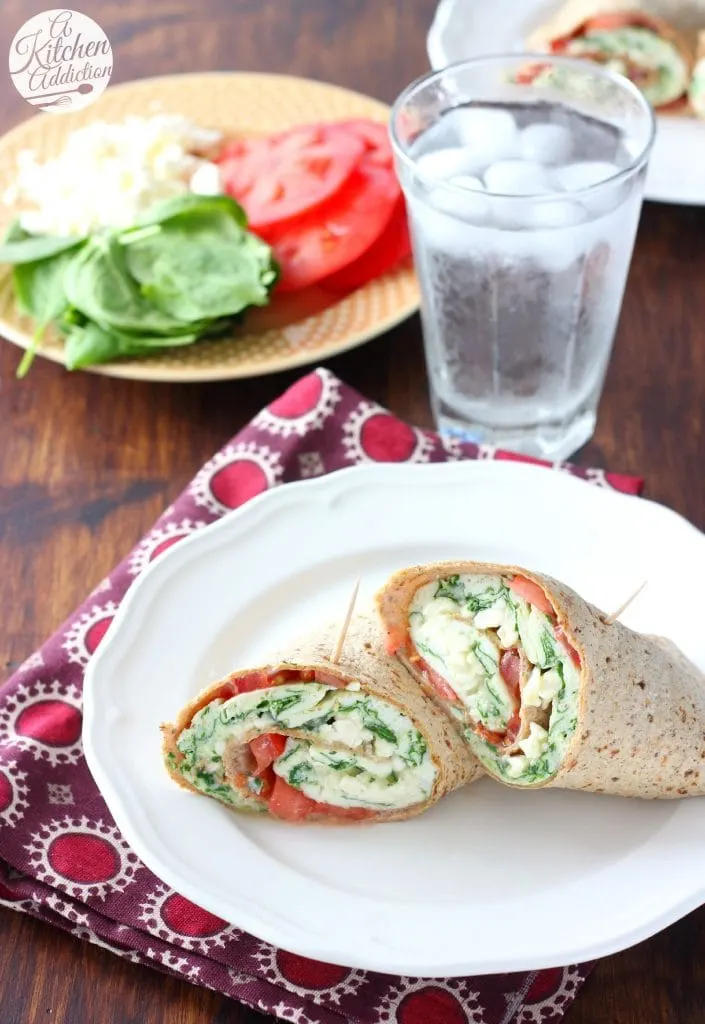 But back to this super easy recipe. Pesto, spinach, tomatoes, and feta combine with egg whites to create a flavorful wrap that is perfect for anytime of day.
Just stir together the pesto and egg whites before cooking. Stir in the spinach and top with feta. Add the tomato slices at the end and you have yourself a filling meal packed with over 20 grams of protein!
Healthy, delicious, easy. . .just the kind of recipe we could all use more of!
Spinach and Feta Egg White Wraps
Author:
Ingredients
1 C AllWhites® egg whites
2 tsp prepared basil pesto
1 1/2 C fresh baby spinach leaves, chopped
1/3 C crumbled feta cheese
2 tbsp light mayonnaise
2 (2 oz) whole wheat flatbreads
2 medium tomatoes, thinly sliced
Instructions
Spray a non-stick 10-inch skillet with non-stick cooking spray. Heat over medium heat.
Beat AllWhites® egg whites and pesto together with a fork in a small bowl. Pour into prepared skillet.
Stir in spinach. As eggs start to set, lift the edges with a spatula, allowing uncooked eggs to flow to bottom of skillet.
Cook until eggs are set but still moist. Sprinkle with feta. Cover and cook for 1 minute longer. Cut in half.
Spread mayonnaise on flatbread. Top with sliced tomatoes, then eggs. Roll up wrap and secure with a toothpick or wrap in parchment paper.
This recipe is used with permission from AllWhites® egg whites.