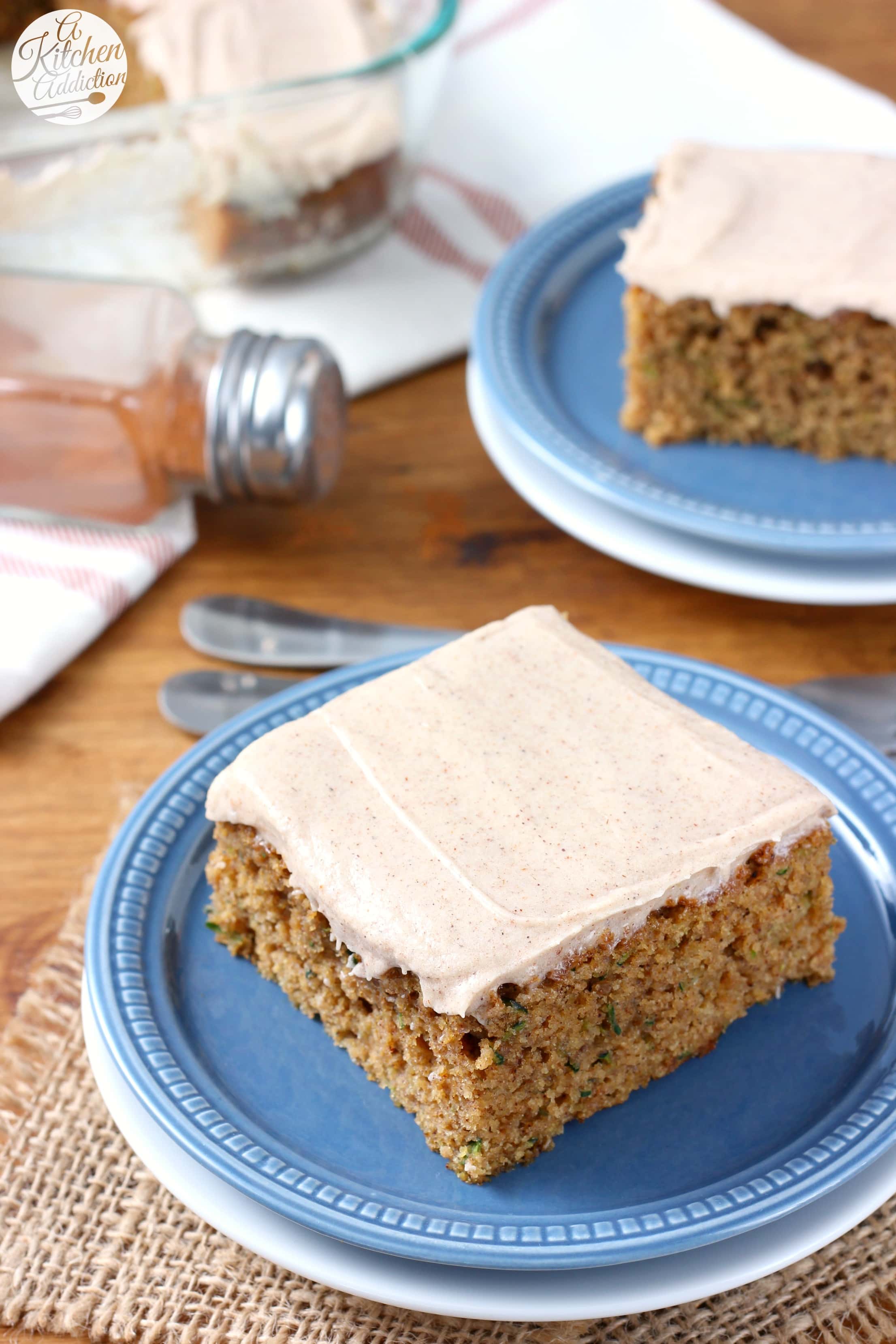 *Post from 09/17/12. Images updated 08/17/16.
I don't know about you, but I've never really been able to taste zucchini in baked goods. Sure you can see green flecks sometimes, but you can't really taste it. To me, the zucchini seems to take on the flavor of everything else.
Because of this, I've never had an aversion to baked goods with zucchini in them and am always using up zucchini in different breads, cakes, and bars.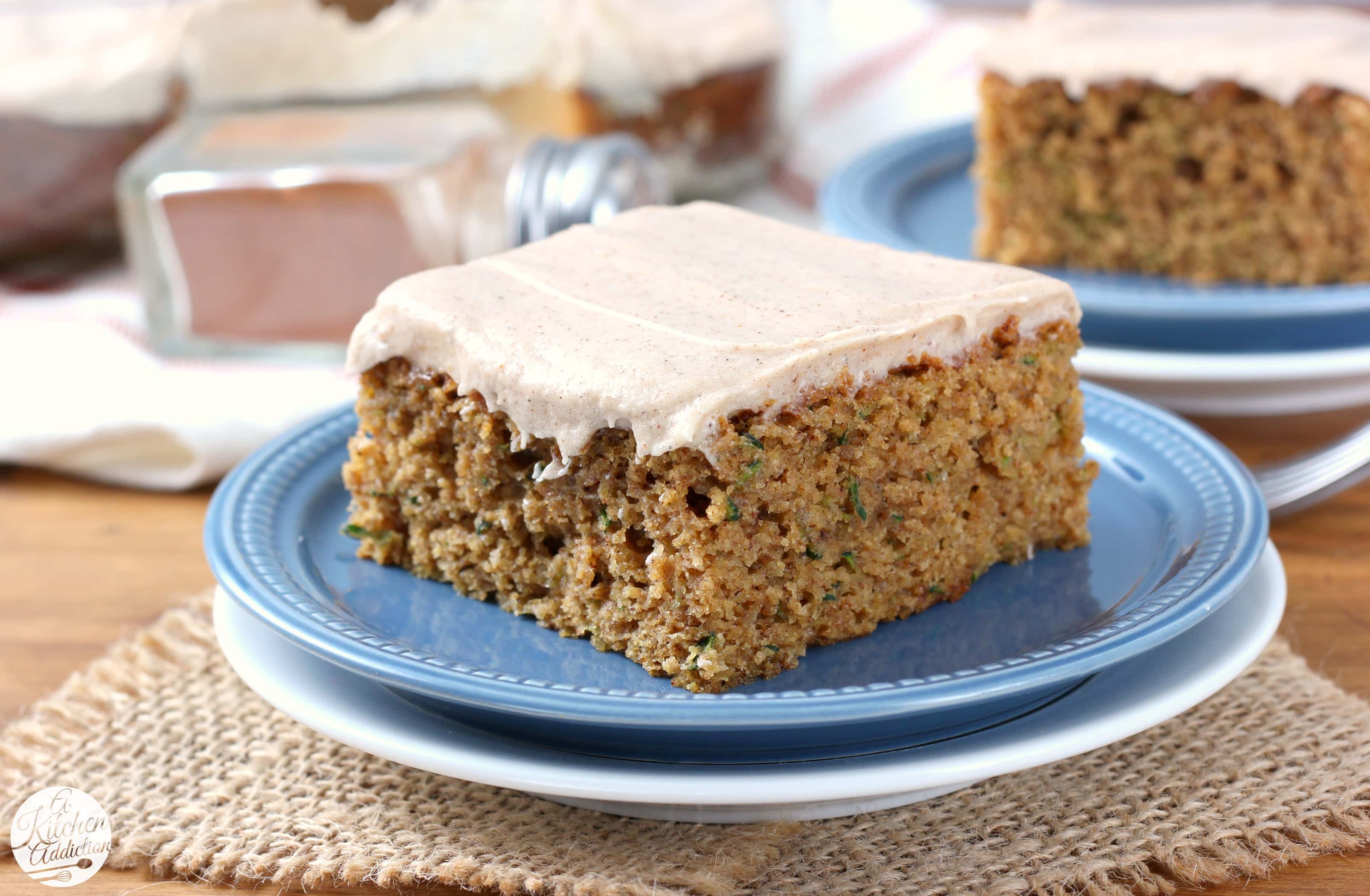 This is a good thing, because I would be missing out on these cream cheese frosted zucchini bars! These bars taste a lot like carrot cake with the spices and cream cheese frosting.
And you already know that carrot cake is one of mine and my husband's favorites! I also added cinnamon and cloves to the frosting to give it a little extra spice. . . so good!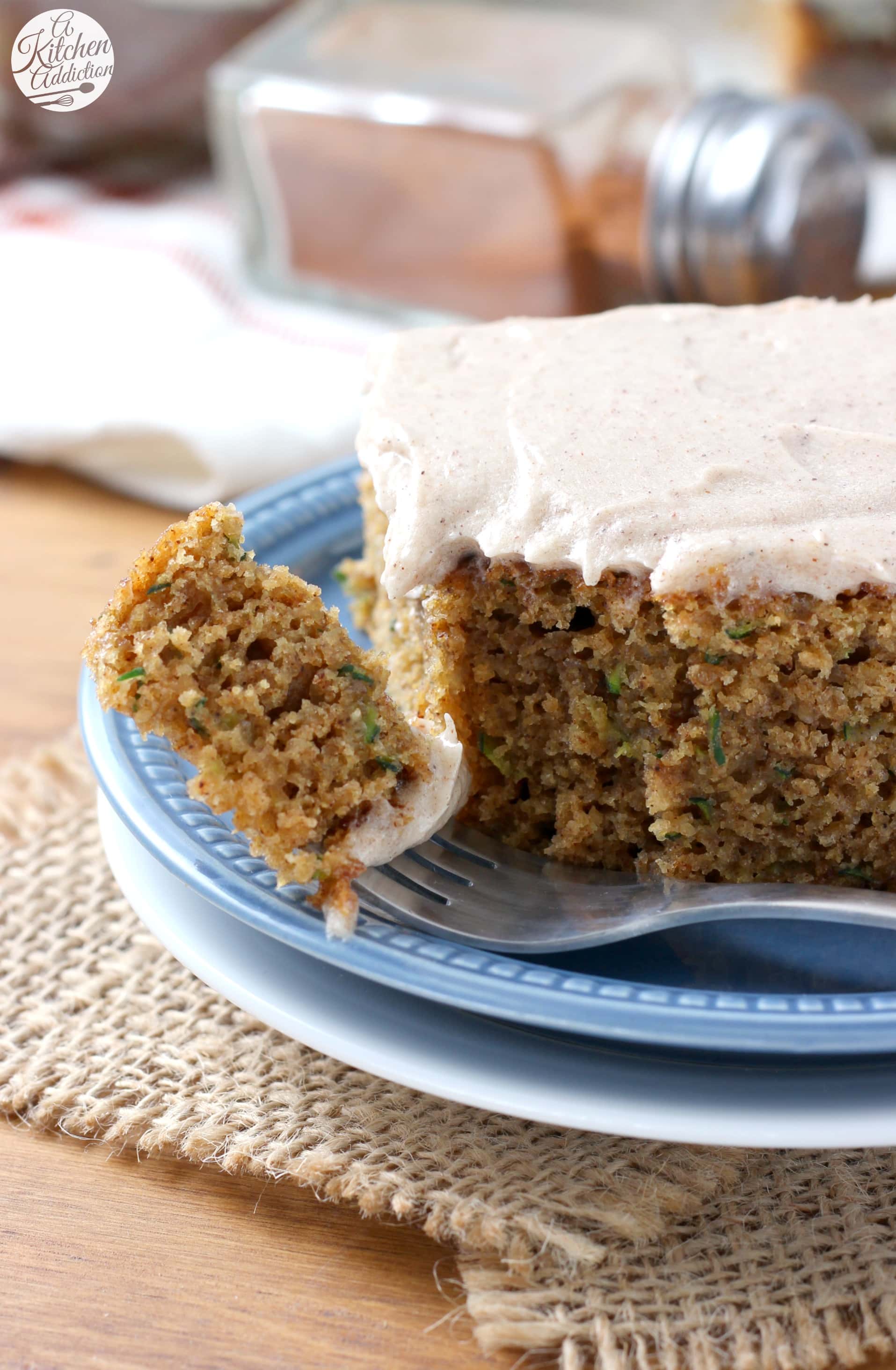 I am sure most of you won't have much of a problem getting your hands on some zucchini. . .so go find some and make these zucchini bars!
They only take a little over 30 minutes from the time you start making them to the time they come out of the oven. Perfect for both the busy and the impatient! 😉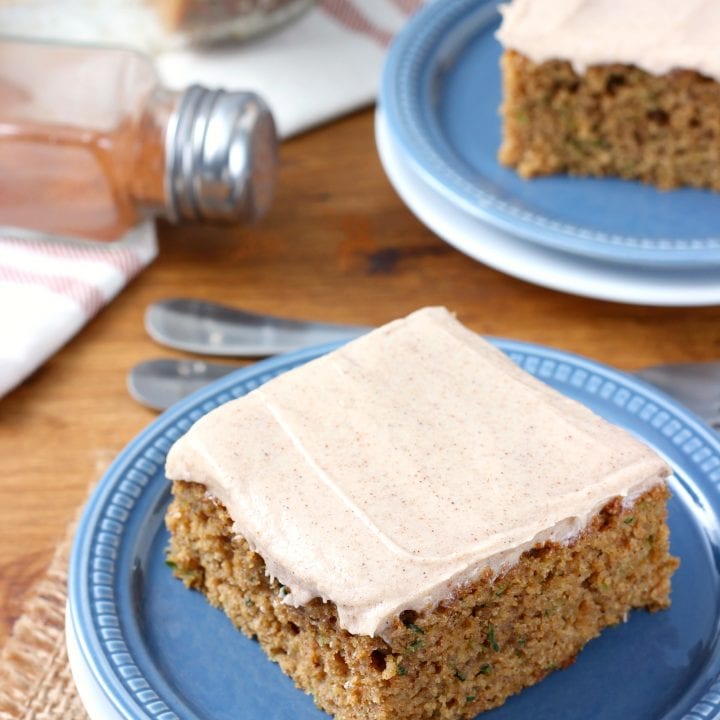 Spiced Cream Cheese Frosted Zucchini Bars
Ingredients
For the Bars
1/3 C brown sugar
1/3 C sugar
1/4 C plain or vanilla yogurt
1/4 C milk
1 tsp vanilla extract
1 egg
1 C white whole wheat flour
1 tsp baking soda
1 tsp cinnamon
1/2 tsp cloves
1 C shredded zucchini, drained
For the Frosting
4 oz 1/3 of the fat cream cheese, softened
2 tbsp butter, softened
1 tsp vanilla extract
1 C confectioner's sugar
1 tsp cinnamon
1/4 tsp cloves
Instructions
Preheat oven to 350. Spray an 8x8 inch baking dish with non-stick cooking spray.
In a large bowl, whisk together sugars, yogurt, milk, vanilla extract, and egg until well combined. Thoroughly stir in flour, baking soda, cinnamon, and cloves. Add zucchini and stir until just combined.
Pour batter into prepared baking dish. Bake for 20-25 minutes, or until toothpick inserted in the center comes out clean.
Remove to a wire rack to cool.
While cake is cooling, prepare frosting. In a stand mixer, or with an electric hand mixer, beat together cream cheese, butter, and vanilla extract until creamy. Add in confectioner's sugar, cinnamon, and cloves and beat on low until combined. Increase speed to medium high and beat for 1-2 minutes so frosting is light and fluffy.
Spread frosting over cooled cake and serve.
Recommended Products
As an Amazon Associate and member of other affiliate programs, I earn from qualifying purchases.