These S'mores Seven Layer Bars have all of the flavor of a gooey s'more! Toasted marshmallows, melted chocolate, crunchy graham crackers and no fire required!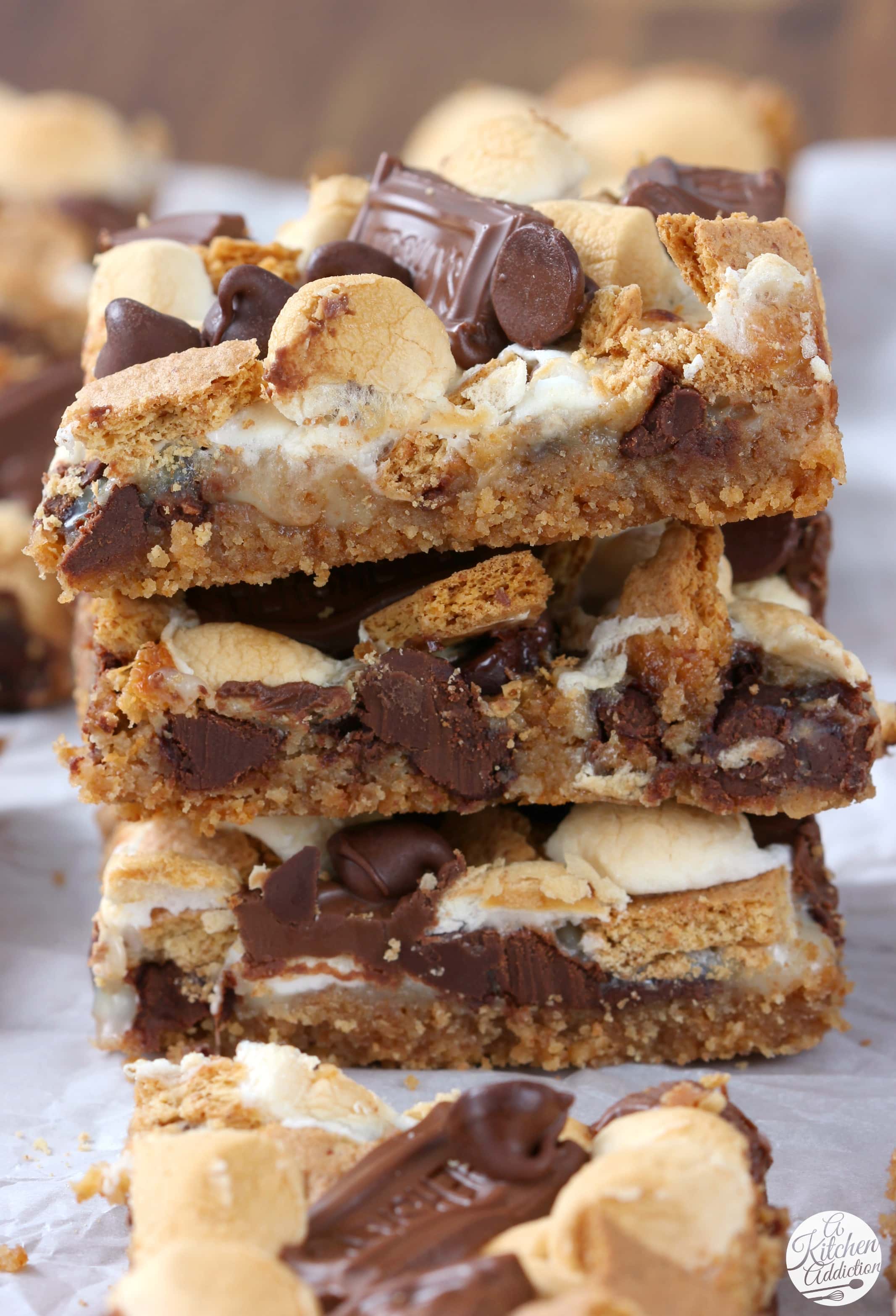 We had our first s'mores of the season a couple of weeks ago and are ready for a summer filled with all kinds of s'mores desserts.
For us, the best outdoor meals end with some kind of toasted marshmallow and melty chocolate combo!
Sometimes, though, it's not always possible to make traditional s'mores to round out the evening. For those times where you can't make actual s'mores, you can make these s'mores seven layer bars!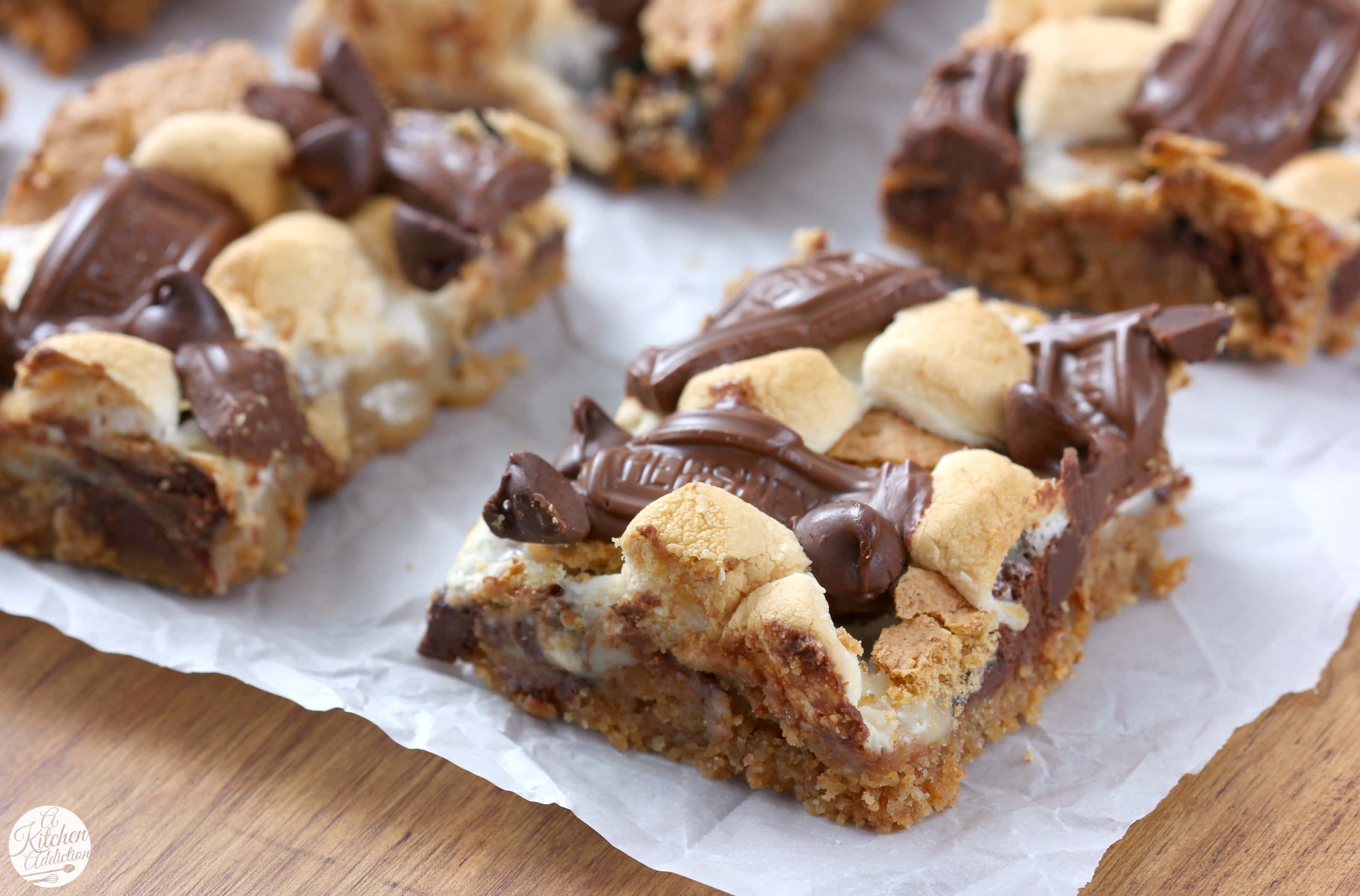 Do you call them magic bars or seven layer bars? I grew up calling them seven layer bars because of the seven ingredients in the recipe.
So, to stick to the seven ingredients rule, these bars only have seven ingredients as well. Two of them are graham cracker crumbs and graham cracker pieces, so it's kind of only six.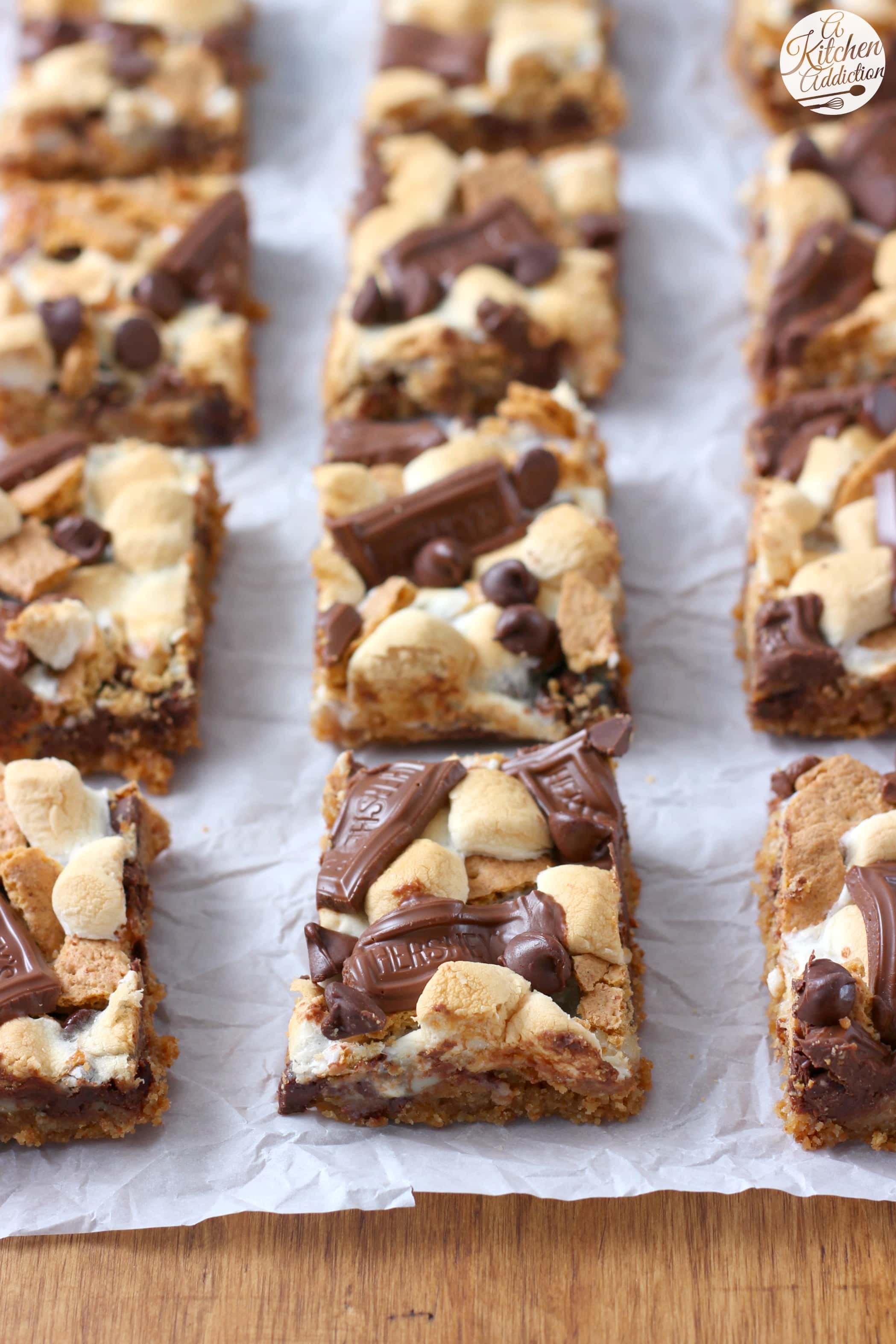 All you have to do is layer on the ingredients and bake. Super simple. Plus, you still get the toasted marshmallow, the melted chocolate, and the crunchy graham crackers. No fire necessary!
Then you have the hardest part. The wait. These bars stay gooey for awhile, so if you want them to be firm, you'll have to wait a bit.
But, if you don't mind a bit of melty chocolate and gooey marshmallow, then dig in!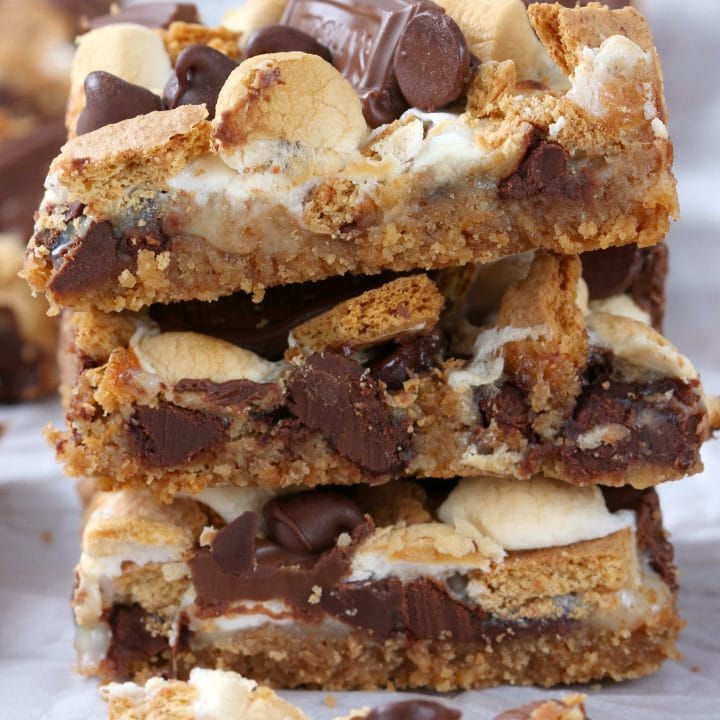 S'mores Seven Layer Bars
Yield: 32 bars

Prep Time: 10 minutes

Cook Time: 30 minutes

Total Time: 40 minutes
Ingredients
2 1/2 C graham cracker crumbs
3/4 C butter, melted
1 (14 oz) can sweetened condensed milk
2 C mini marshmallows
1 C semi-sweet chocolate chips
1 C broken graham cracker pieces
2 (1.55 oz) chocolate bars, broken into pieces
Instructions
Preheat oven to 350. Spray a 9x13 inch baking dish with non-stick cooking spray or line with parchment paper.

In a small bowl, mix together graham cracker crumbs and melted butter. Press mixture into prepared baking dish. Spread sweetened condensed milk over the top.

Sprinkle half of marshmallows, all of the chocolate chips, and graham crackers over the top.

Bake for 15 minutes. Remove from oven and sprinkle with remaining marshmallows. Bake for an additional 10-15 minutes or until marshmallows are browned and edges are golden.

Remove from oven to a cooling rack and place chocolate pieces on top. Allow to cool for at least 15 minutes before cutting into pieces and serving. Bars will still be gooey but will hold together. For best results, allow to cool completely.
Recommended Products
As an Amazon Associate and member of other affiliate programs, I earn from qualifying purchases.

This post contains affiliate links.