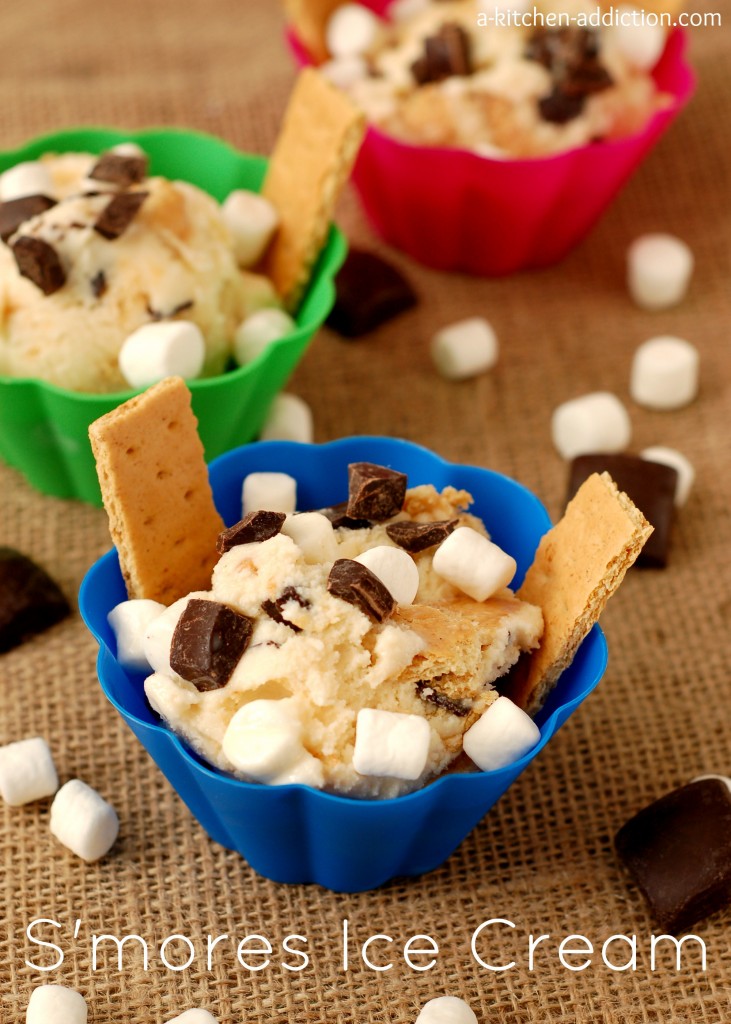 Sometimes I like to pretend that it is warm when it isn't. For instance, when I'm running in below freezing weather and my fingers are completely frozen, I like to think about summer (and, naturally, the foods of summer!). Two summer foods that recently came to mind were s'mores and ice cream. Don't ask me how thinking about ice cream makes me feel warmer. . .I wouldn't be able to give you an answer!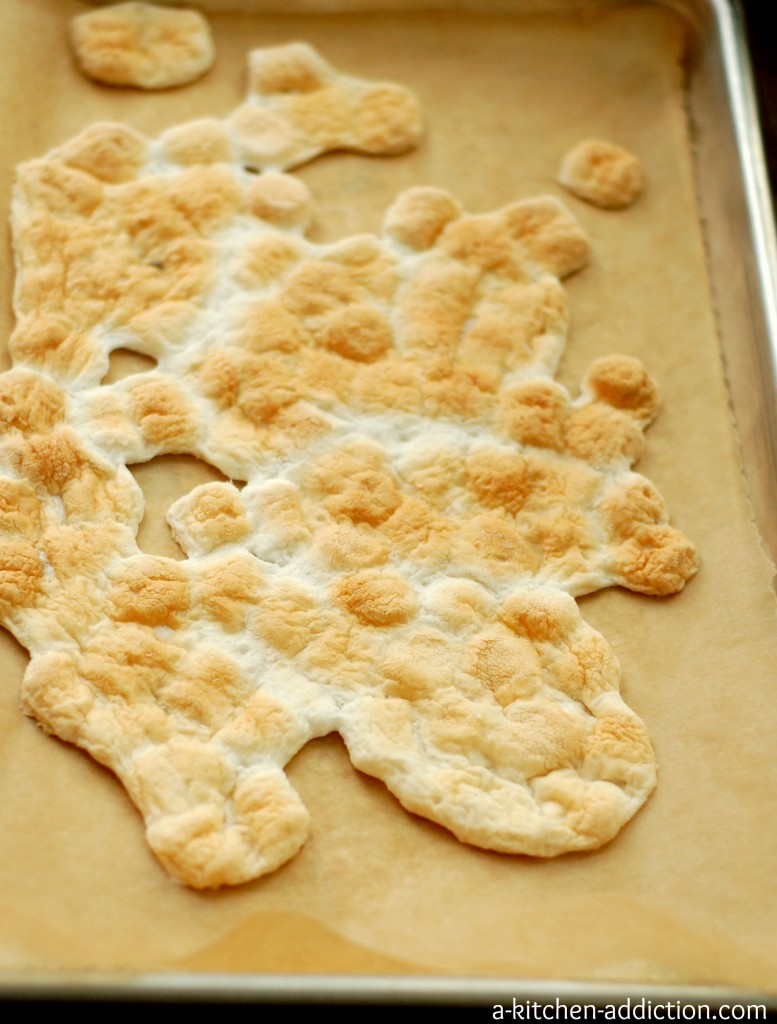 So yesterday evening, I found myself once again running in below freezing temperatures with fingers that were icicles and listening to my husband talk about how his hands still were getting really warm despite the fact that he was wearing lighter weight gloves (?!). I found my mind wandering to this ice cream and how I wanted a big bowl it. Unfortunately, it didn't make me feel warmer, it just made me hungry for this creamy ice cream that has a base of blended toasted marshmallows and is filled with more marshmallows, chocolate, and graham crackers. All of the components of a warm, gooey s'mores!
Even though it did nothing to make me warmer, it sure tasted good! 🙂 I got the idea to blend toasted marshmallow into the base of the ice cream from
Tracey
and her
toasted marshmallow ice cream sandwiches
(which I need to try soon!). It gives the ice cream the perfect rich, marshmallow-y flavor that we love in s'mores. Throw in more marshmallows, some graham crackers, and lots of chocolate pieces to finish off the perfect summer combination!
S'mores Ice Cream
Author:
Ingredients
2 1/2 C mini marshmallows, divided
2 C 2% milk
1 (14 oz) can fat-free sweetened condensed milk, chilled
4 oz chocolate, chopped (I used a mixture of milk and dark chocolate)
4 full sheets of graham crackers, coarsely broken into pieces
Instructions
Line a baking sheet with parchment paper. Spread out 2 cups of marshmallows on the baking sheet. Broil for 5-10 minutes, depending on how toasted you like your marshmallows. (I did mine for about 6 minutes) Watch the marshmallows closely to make sure they don't burn. Remove baking sheet from the oven and allow to cool for 3-4 minutes.
In a food processor or blender, add milk, sweetened condensed milk, and toasted marshmallows. (Depending on the size of your food processor, you may need to split the ingredients into two batches.) Pulse or blend until toasted marshmallows are completely mixed into milk.
Pour milk mixture into ice cream maker and freeze according to manufacturer's instructions. Five minutes before the finishing time or when ice cream is soft set, add the remaining 1/2 cup marshmallows, chopped chocolate, and graham cracker pieces and allow machine to finish churning.
Serve immediately.