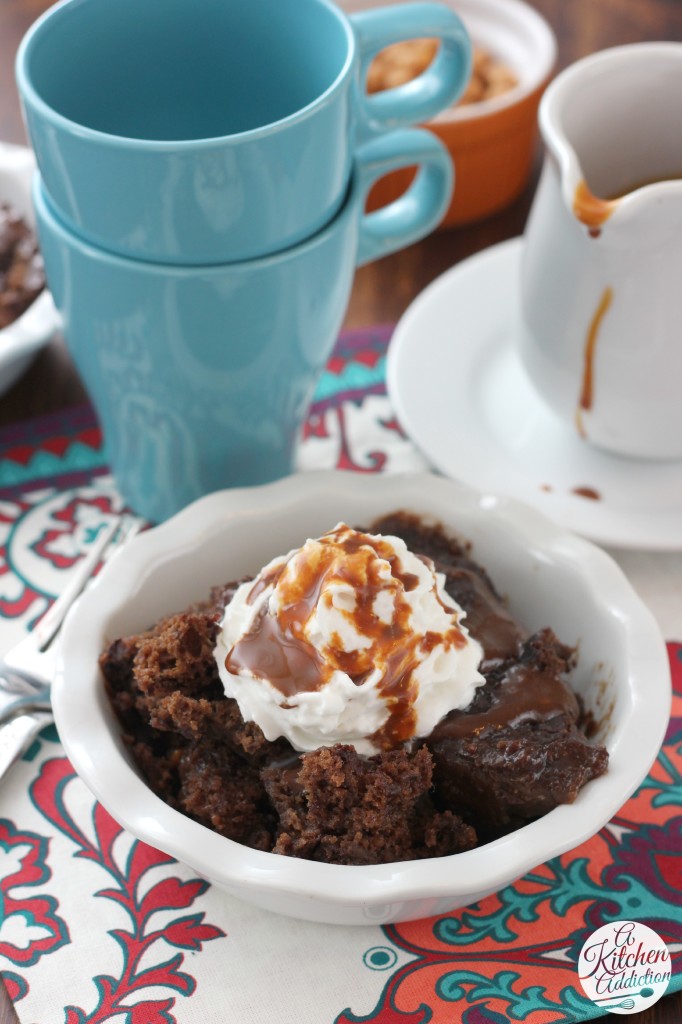 Remember my sad oven story that I told you a couple of weeks ago about how my oven doesn't hold consistent temperature? Well, it's worse. It doesn't work at all. And while that wouldn't normally be a huge issue, I mean I spent all summer basically not using the oven, I now have the urge to bake like crazy. Whenever I think of an idea for dinner, it requires the oven. Want to make bread? Need an oven. Dessert? Yep, the kind I want requires the oven. So, I've had to get more creative with our menu.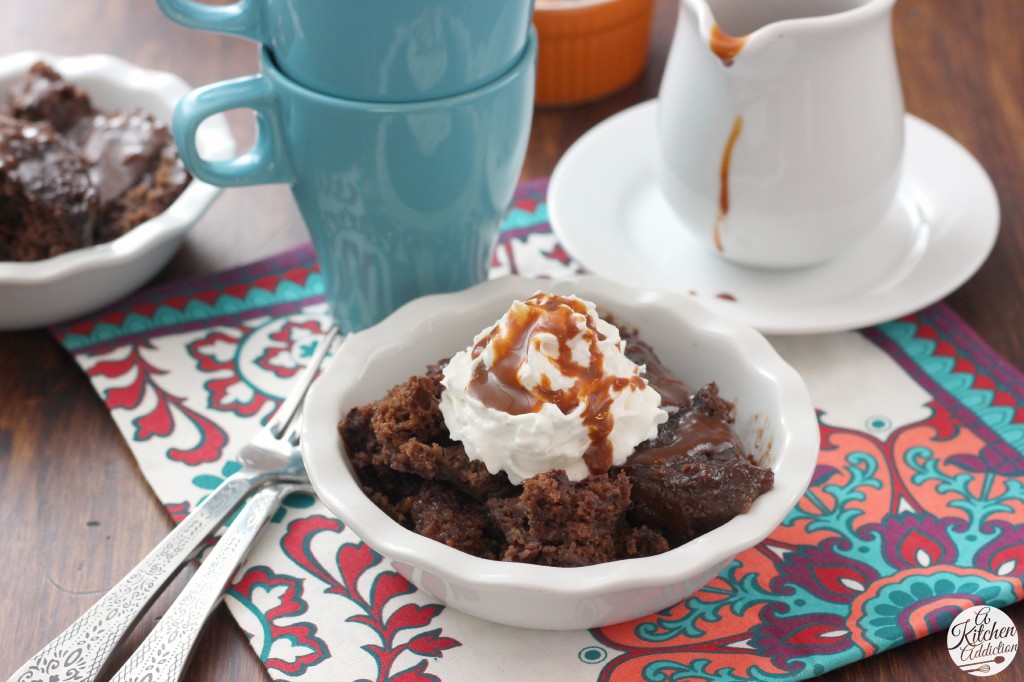 Thankfully, I have not one, but two slow cookers. And, they both work. They have been getting a work out lately. My latest dessert? This slow cooker chocolate caramel pudding cake. Perfect for when you want rich chocolate cake and don't have an oven to bake it in! The cake is almost like a gooey brownie that has been packed with caramel bits and drizzled in caramel.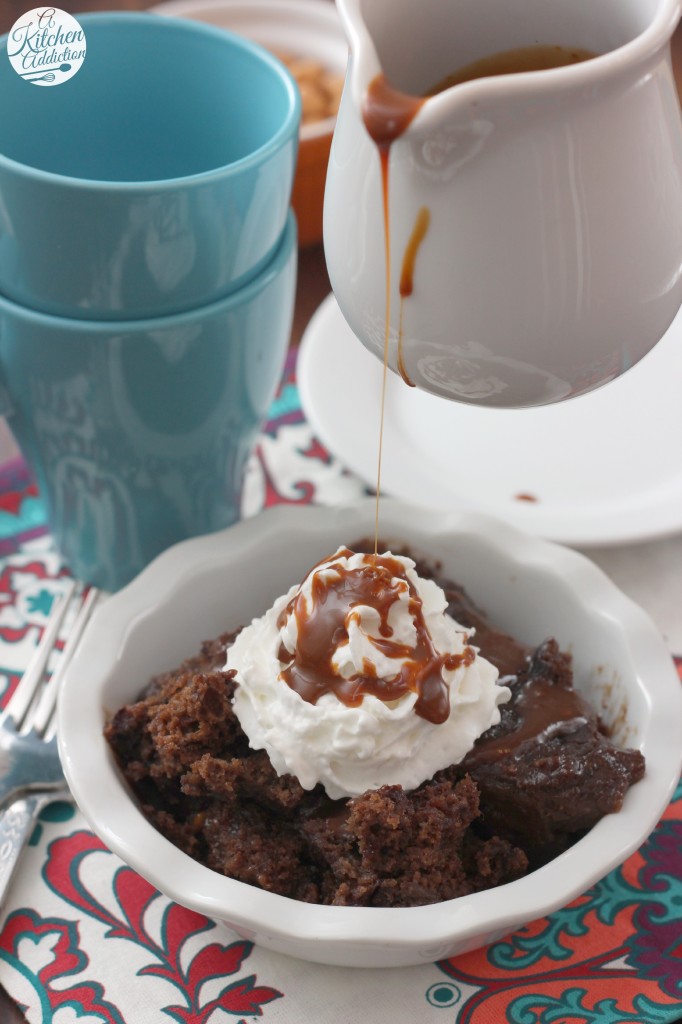 During the cooking time, a chocolate sauce forms and makes the cake taste a lot like a chocolate lava cake. Cake on top and chocolate sauce on the bottom. Some of the caramel that is drizzled on top soaks through to the bottom and combines with the sauce giving the chocolate a rich, buttery taste. Not bad for a cake that wasn't made in an oven!
Slow Cooker Chocolate Caramel Pudding Cake
Author:
Ingredients
For the Cake
1 C all-purpose flour
1/4 C sugar
1 1/2 tsp baking powder
3 tbsp unsweetened baking cocoa
2 tbsp olive oil (or canola oil)
1/2 C milk
2 tsp vanilla extract
1/3 C caramel bits
1/3 C semi-sweet chocolate chips
1/4 C caramel sauce
For the Sauce
1/2 C sugar
2 tbsp unsweetened baking cocoa
1 1/2 C boiling water
Instructions
Spray the inside of a 3-4 quart slow cooker with non-stick cooking spray.
In a medium bowl, whisk together flour, sugar, baking powder, and baking cocoa. Add in oil, milk, and vanilla extract. Stir until just combined. Stir in caramel bits and chocolate chips. Batter will be thick. Spread batter evenly in the bottom of the slow cooker.
Drizzle caramel sauce over the top and gently swirl through with a knife.
In another, heat-safe, bowl, combine sugar, baking cocoa, and boiling water. Gently stir until sugar is dissolved. Carefully pour over the top of the batter.
Cover and cook on high for 2 1/2 hours or until toothpick inserted in the center comes out mostly clean. Remove crock from slow cooker, if possible, and remove to a wire rack to cool for 20 minutes before scooping into bowls and serving warm.