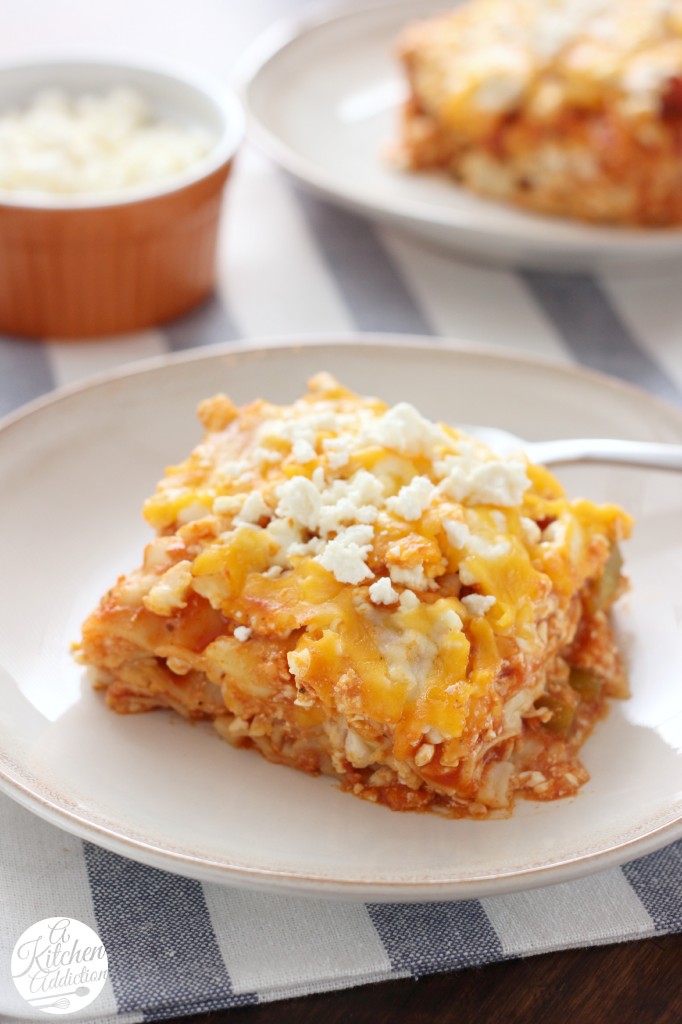 Slow cooker? Crock pot? What do you call it? I think I use both terms about equally. Well, whatever you call it, it's time to dust it off and give it a place on your counter!
For some reason I don't use my slow cooker at all in the summer. Slow cookers make me think of comfort food. In the summer I'm all about light options, especially those that involve the grill.
But now the cooler weather is moving in, and the crock pot has won its way back to my counter!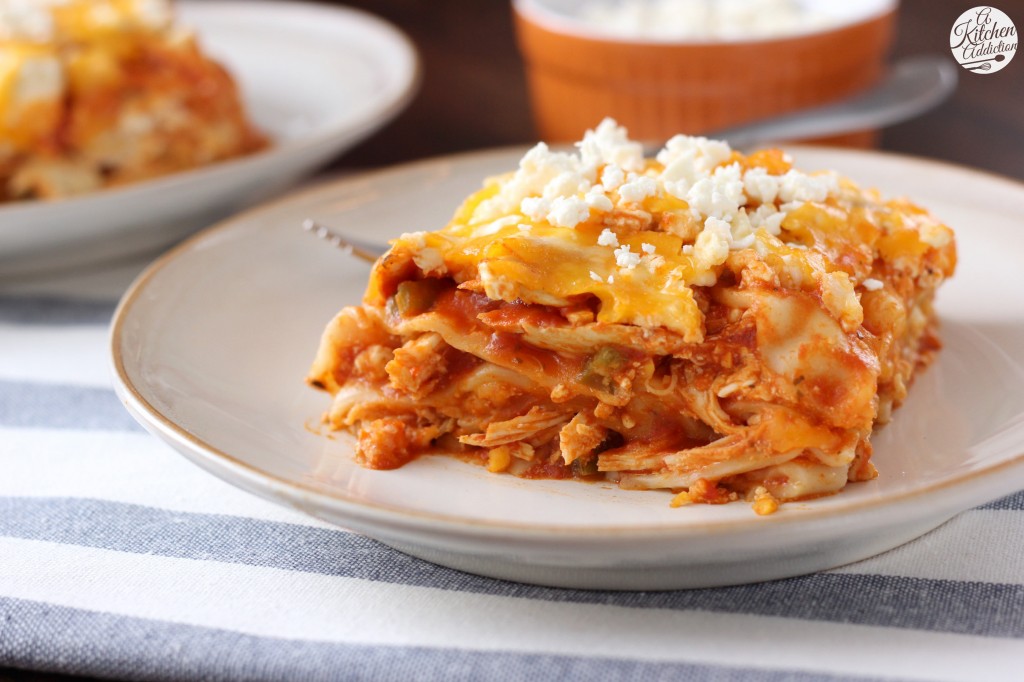 It got its first opportunity to prove itself with this slow cooker buffalo chicken lasagna! It didn't let me down. After a bit of prep work for the ingredients and throwing all the ingredients together, I sat back and let the slow cooker work for me.
A few hours later, mouthwatering spicy smells started filling our house, and we had some delicious comfort all ready to go.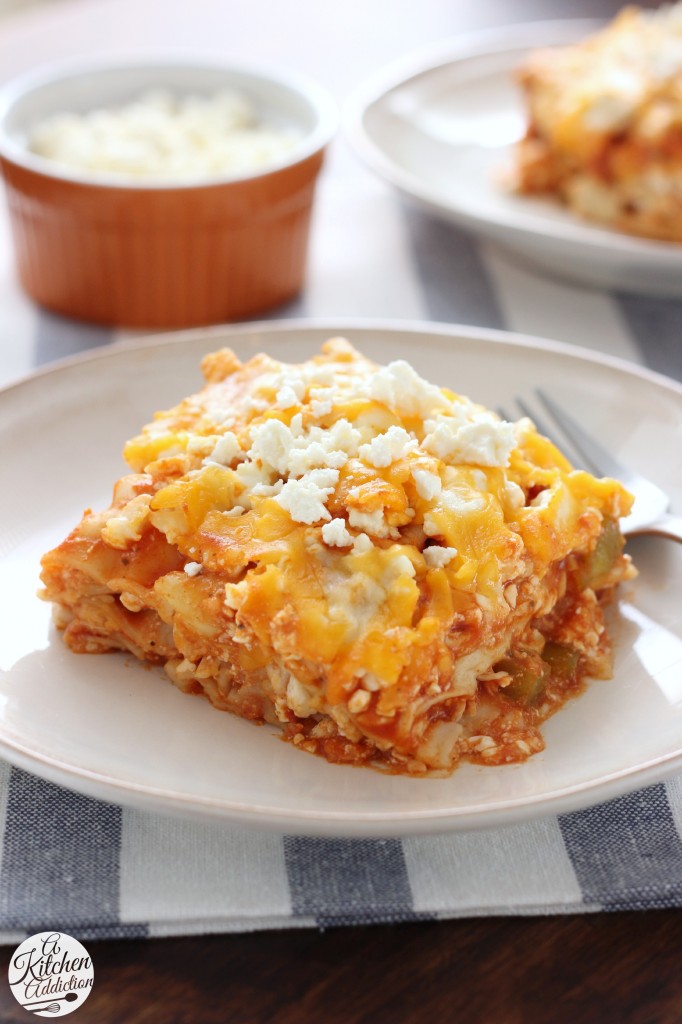 If you like buffalo chicken, then you'll love this twist to traditional lasagna. All of the flavors of buffalo chicken are layered with pasta and cheese.
What's not to like?! Plus, you can mix the layers the night before, so preparation in the morning is minimal.
Want to make it even easier? Pick up a rotisserie chicken and you don't even have to take the time to cook the chicken. Super easy.
See? It's time to finally dig out your slow cooker and give it the attention it deserves!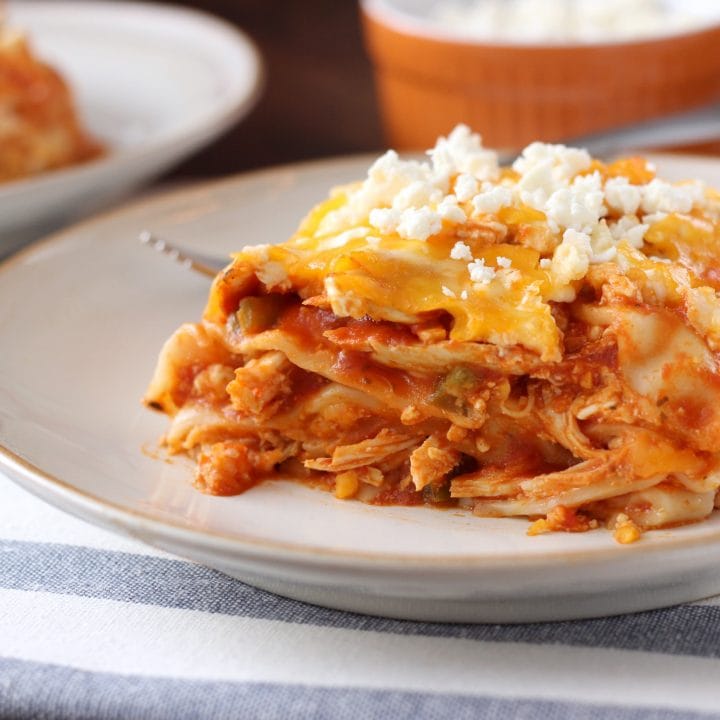 Slow Cooker Buffalo Chicken Lasagna
Ingredients
9 lasagna noodles
3 C chicken, cooked and shredded (Rotisserie chicken works well)
12 oz buffalo wing sauce
1 1/2 C spaghetti sauce
1 C bell pepper, chopped
1 C tomatoes, diced (or one 14 oz can diced tomatoes, drained)
15 oz ricotta cheese
1 1/2 C shredded mozzarella cheese
3/4 C shredded cheddar cheese, divided
3/4 C feta cheese crumbles, divided
Instructions
In a large bowl, stir together chicken, buffalo sauce, spaghetti sauce, bell peppers, and tomatoes.
In a small bowl, stir together ricotta cheese, mozzarella cheese, 1/2 cup cheddar cheese, and 1/2 cup feta cheese.
Spread about 1 1/2 cup of chicken mixture in the bottom of a 5-6 quart slow cooker. Layer with 3 noodles (may need to break noodles to fit). Top with 1 1/2 cups chicken mixture. Top with 1/3 of the cheese mixture. Top with another 3 noodles.
Repeat with another layer of chicken mixture, cheese mixture and 3 noodles. On the top of the last noodles, top with remaining chicken mixture and remaining 1/3 of cheese mixture. Sprinkle with remaining 1/4 cup cheddar cheese and 1/4 cup feta cheese.
Cover and cook on low for 4-5 hour or on high for 2.5-3 hours.
Turn off heat and allow to sit for 15 minutes before serving.
Recommended Products
As an Amazon Associate and member of other affiliate programs, I earn from qualifying purchases.