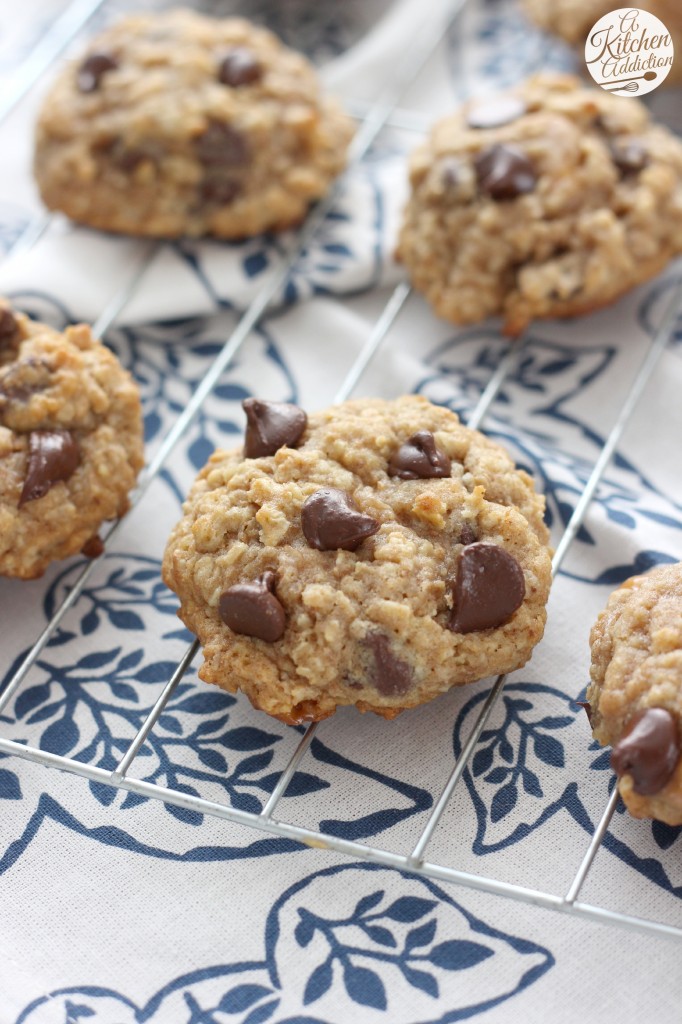 So, I started writing this post as though today would be Friday. It isn't Friday. It's only Thursday. I guess I don't need to say how long of a week it has been! I need a cookie.
If you're having the same kind of week as me and need a cookie, too, I have just the ones that will cure "long week" blues. . .caramel dark chocolate chip oat cookies!
Soft, chewy cookies loaded with gooey caramel and melty dark chocolate. They can make all kinds of situations better.
I highly recommend eating them warm and gooey from the oven with coffee, because coffee is needed for weeks like this.
But a large glass of milk will work, too! If you don't eat them all while they're warm, these cookies stay nice and chewy once cool.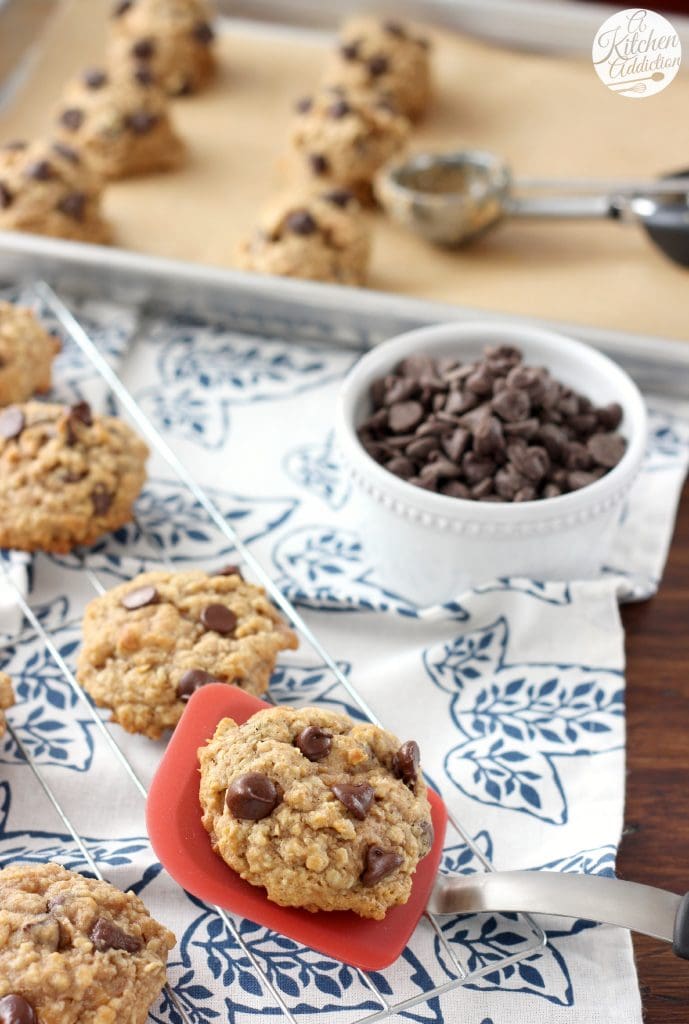 You won't have to worry about how long they'll keep, because they will be eaten up in no time! So go make yourself a batch of cookies and power through the last two days of the week!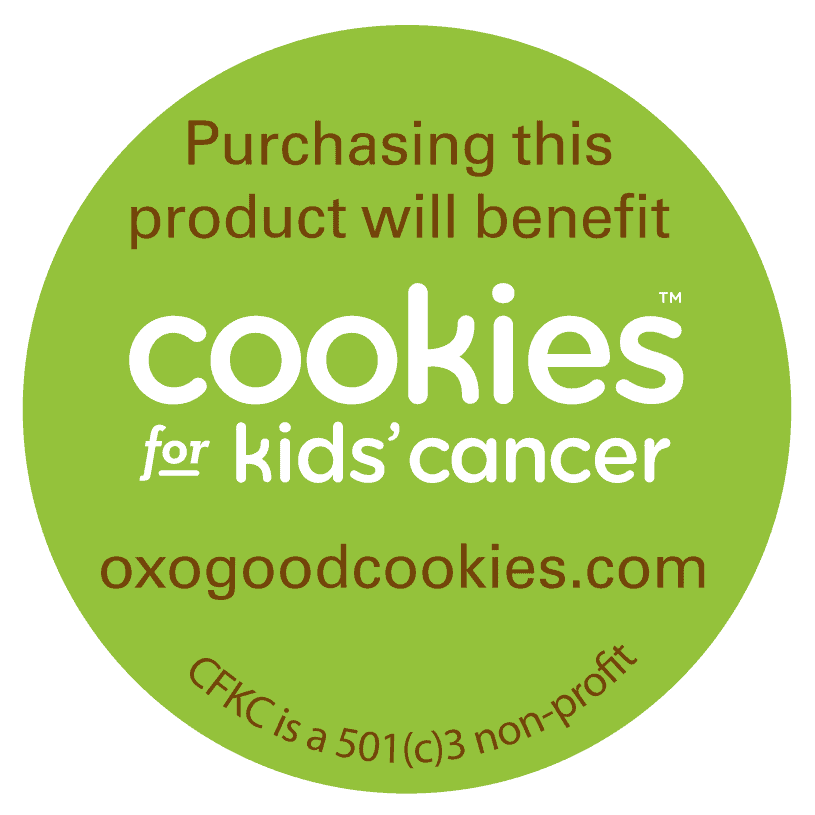 What makes these cookies even better is that they are a part of OXO's Bake a Difference campaign in support of Cookies for Kids' Cancer, a non-profit organization founded by two OXO employees inspired by their son's battle with cancer. During the month of September, OXO is donating $100 to Cookies for Kids' Cancer for every blog post that is dedicated to this campaign.
You can help too! OXO is also donating 25 cents per specially marked item in support of pediatric cancer as part of its $100,000 pledge to Cookies for Kids' Cancer. Look for specially marked OXO products at participating retailers! You can view eligible products here.
Caramel Dark Chocolate Chip Oat Cookies (100% Whole Wheat)
Author:
Ingredients
1 3/4 C whole wheat flour
1 1/2 C quick oats
1 tsp baking soda
1/2 tsp salt
3/4 C butter, softened
1/2 C honey
1/3 C brown sugar
2 eggs
1 tsp vanilla extract
1/2 C dark chocolate chips
1/2 C soft caramels, chopped
Instructions
Preheat oven to 350. Line a cookie sheet with parchment paper or a baking mat.
In a large bowl, whisk together oats, wheat flour, baking soda, and salt.
In the bowl of a stand mixer or with an electric mixer, cream together butter, honey, and brown sugar. Add eggs and vanilla beat until creamy. Stir in dry ingredients until combined. Stir in chocolate and caramel.
Drop dough by heaping tablespoon full onto prepared cookie sheet.
Bake for 8-10 minutes or until edges start to turn light golden brown. Remove to a wire rack to cool for 5 minutes before removing from pan to cool completely.
Store in an airtight container.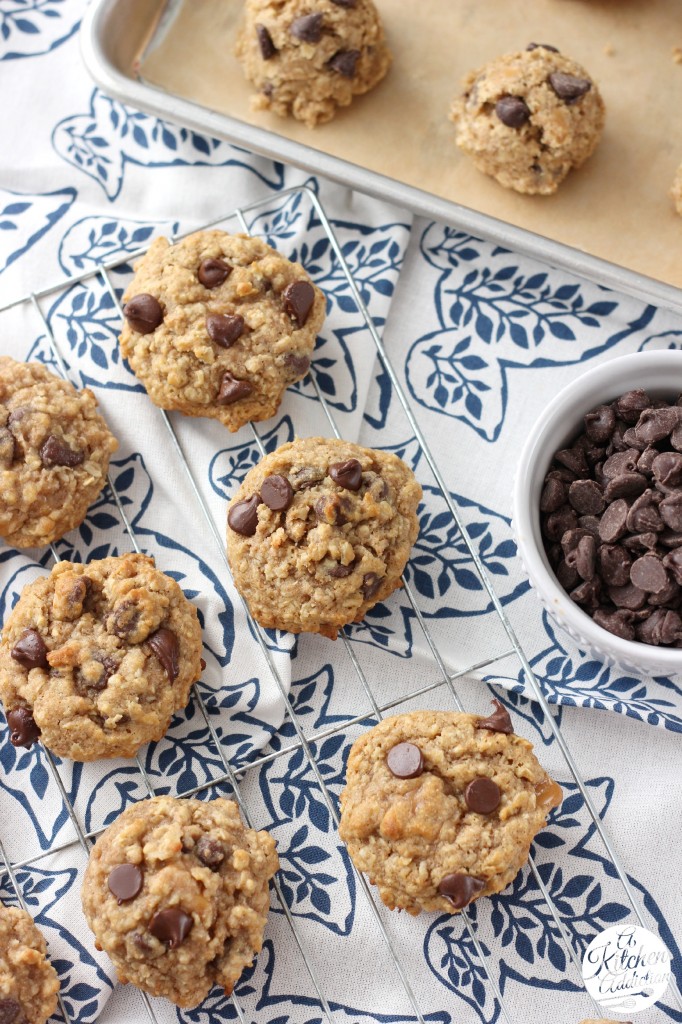 Disclaimer: I was not compensated for this post. I received OXO products to help support this campaign. Thank you for helping me support this cause!
Cookies for Kids' Cancer is a recognized 501c(3) public charity duly incorporated under the laws of the state of New Jersey. Your donations are tax deductible to the fullest extent allowable by law. 100% of proceeds raised by Cookies for Kids' Cancer fund pediatric cancer research.