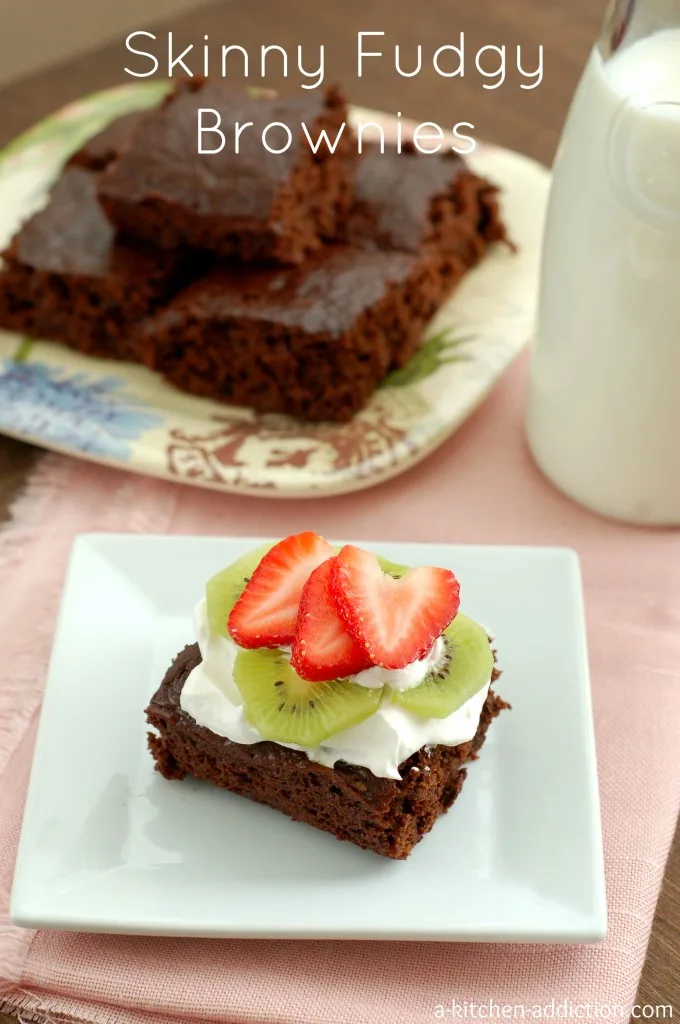 You are probably thinking that "skinny" and "fudgy" aren't two adjectives that can go side by side when describing brownies, or at least brownies that taste good! Well, they can when describing these brownies. No "weird" ingredients required! While I have had good brownies that were made with pumpkin and black beans, I know people who wouldn't even touch them because they knew what the brownies contained.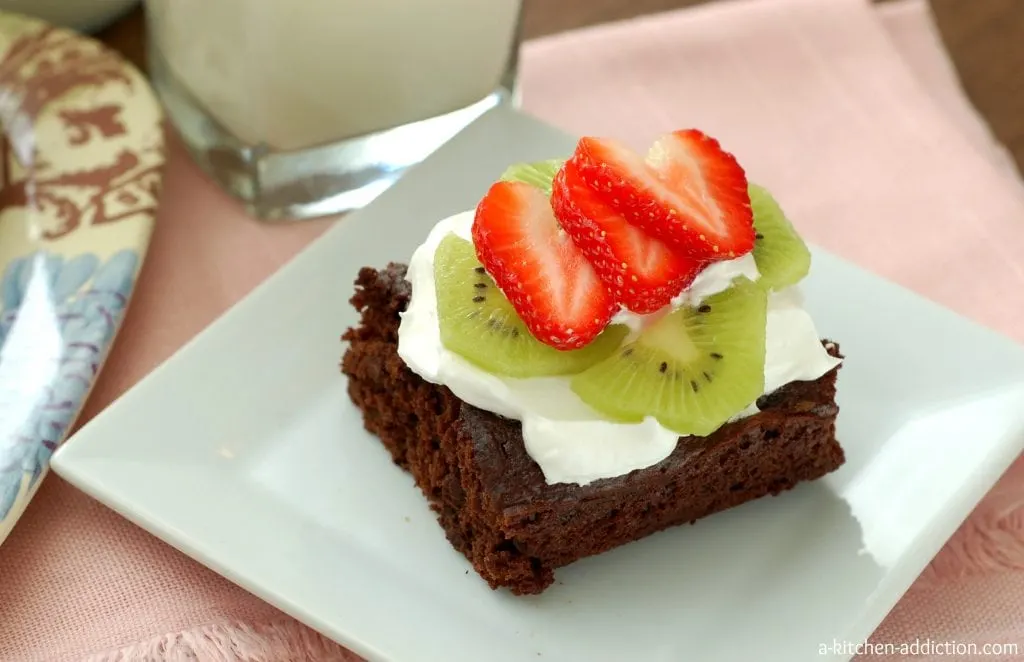 These brownies are perfect for those skeptical people. The ingredient used to replace the butter/oil in these brownies is Greek yogurt. I frequently use plain Chobani, and it is one of my favorite ingredients to use in baking as a way to reduce fat. It still gives a rich flavor to these brownies without adding any weird texture or aftertaste. Throw in just a few mini chocolate chips to add to the fudgy-ness of the brownies and you won't even miss the butter and oil.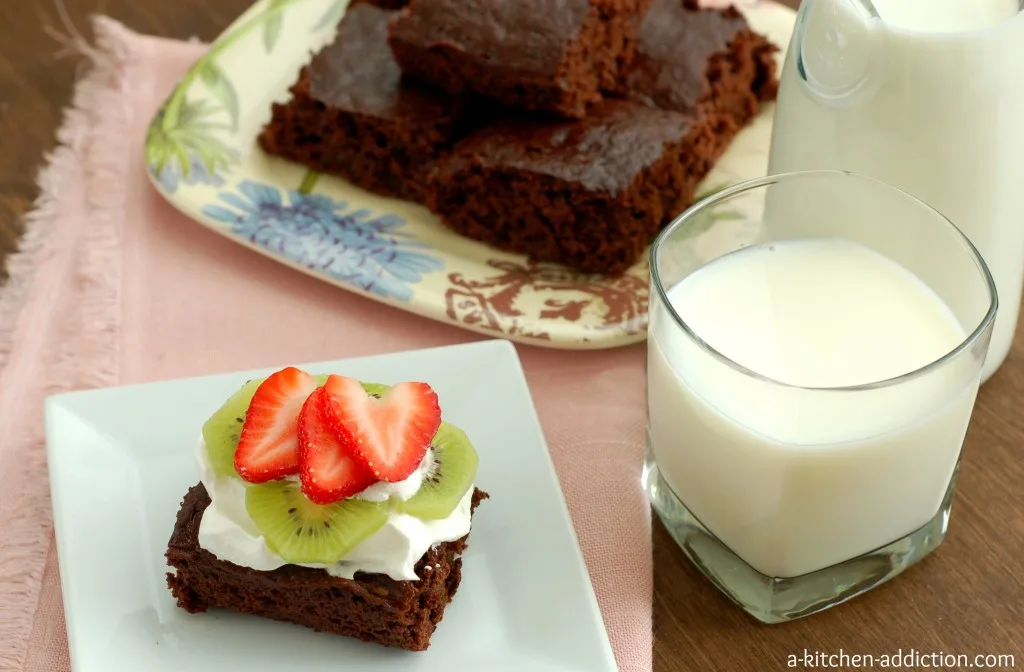 Top the brownies with a dollop of whipped topping and some fresh fruit for a Valentine's Day dessert that you won't regret the next day. Oh, and if you aren't worried about calories, a little drizzle of hot fudge would be great, too!
Notes: You do not want to over bake these brownies. They will lose the fudgy texture and become more cake-like. Also, these brownies cut best using a plastic knife.
Skinny Fudgy Brownies (Quick & Easy)
Yield: 12 brownies
Ingredients
1/2 C all-purpose flour
1/3 C brown sugar
1/2 C sugar substitute or sugar
1/4 tsp salt
1/4 tsp baking soda
1/2 C unsweetened baking cocoa
1/2 C plain Greek yogurt
1 egg
2 tbsp non-fat milk
1 tsp vanilla extract
1/4 C mini chocolate chips
Directions
Preheat oven to 350. Lightly spray an 8×8 inch baking dish with non-stick cooking spray.
In a large bowl, whisk together flour, sugars, salt, baking soda, and baking cocoa.
In a small bowl, whisk together yogurt, egg, milk and vanilla extract until smooth. Add wet ingredients to dry ingredients and stir until just combined. Stir in mini chips.
Spread batter into prepared baking dish and bake for 20-25 minutes or until toothpick inserted into the center comes out clean. Do not over bake.
Allow to cool for 5-10 minutes before cutting into pieces. Note: These brownies cut best using a plastic knife.
Store leftovers in an airtight container.
This recipe is linked with Friday Blog Hop, Strut Your Stuff Saturday, Weekend Potluck, What's Cookin' Wednesday, What's in Your Kitchen Wednesday, What's Shakin'.