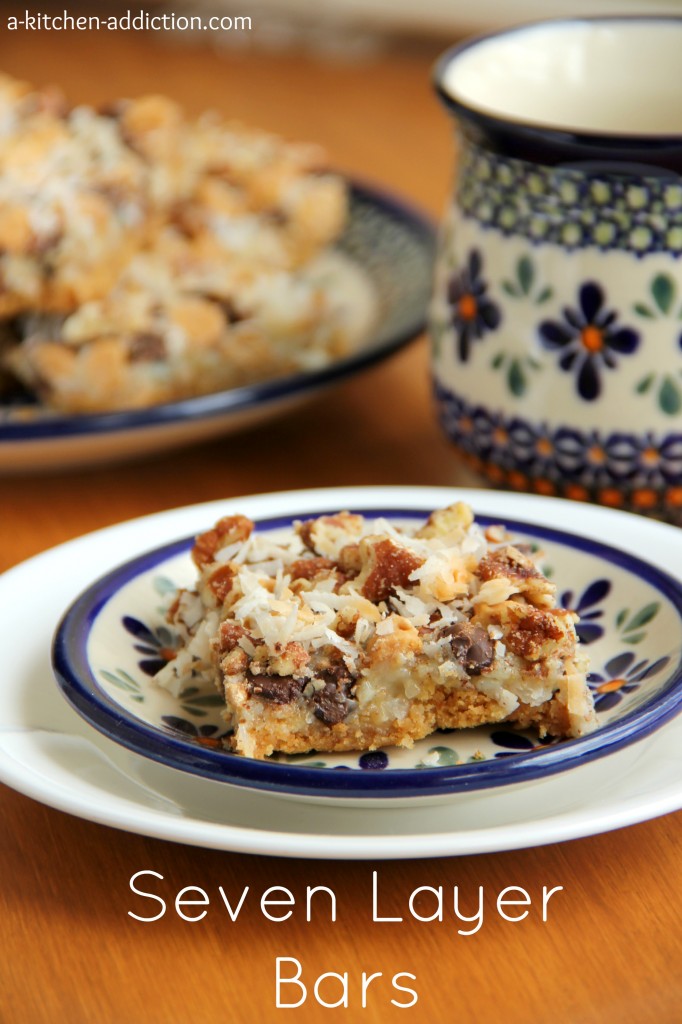 When I was little, I only knew seven layer bars as being "birthday bars." You see, my dad isn't a huge fan of cake. So, when his birthday rolled around, he always asked for a pan of these bars instead of a birthday cake.
I don't blame him. With the graham cracker crust, rich sweetened condensed milk, and mixture of chips and coconut, these bars are just as good as cake.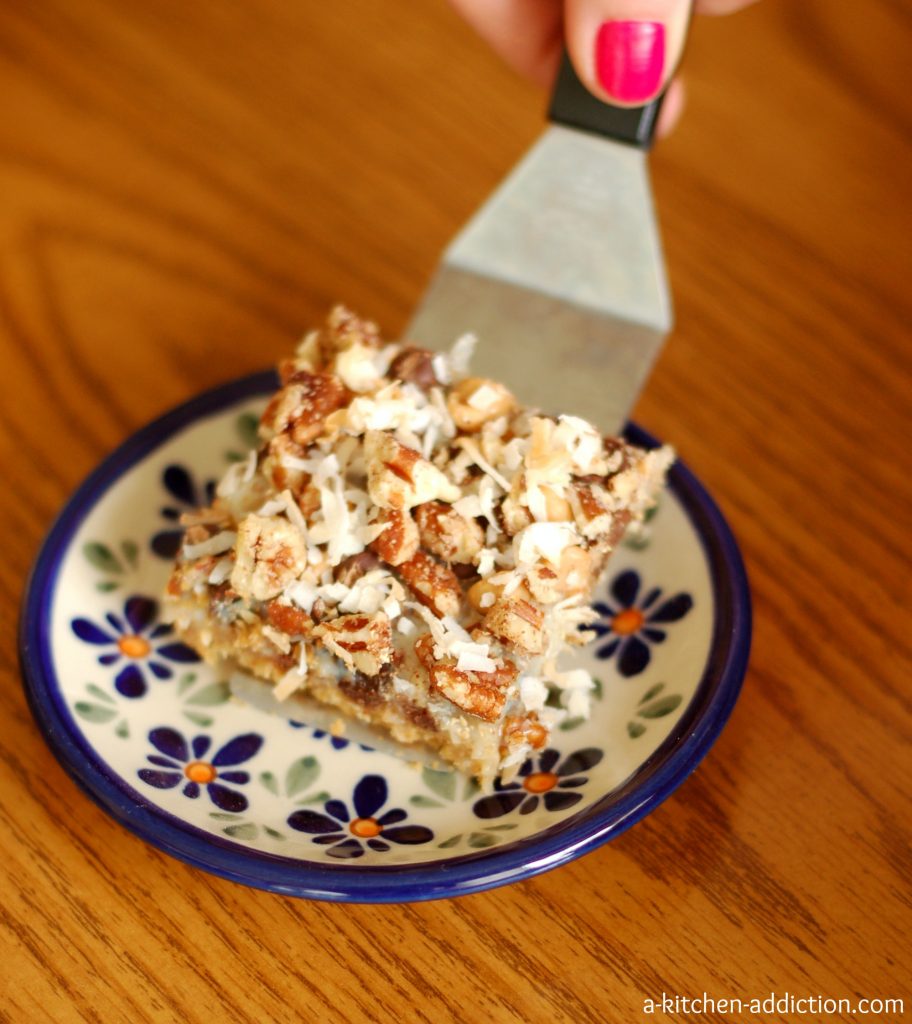 It wasn't until I went to school and they were on the menu that I realized these bars had another name! However, if you were to come to my house, you would still hear them called "birthday bars!"
This weekend we went up to my parents for Easter, and we had an early celebration of my dad's birthday. Of course, these "birthday bars"/seven layer bars were on the menu!
It had been a couple of years since we had made it to my parent's to celebrate his birthday, so I was looking forward to having these bars again!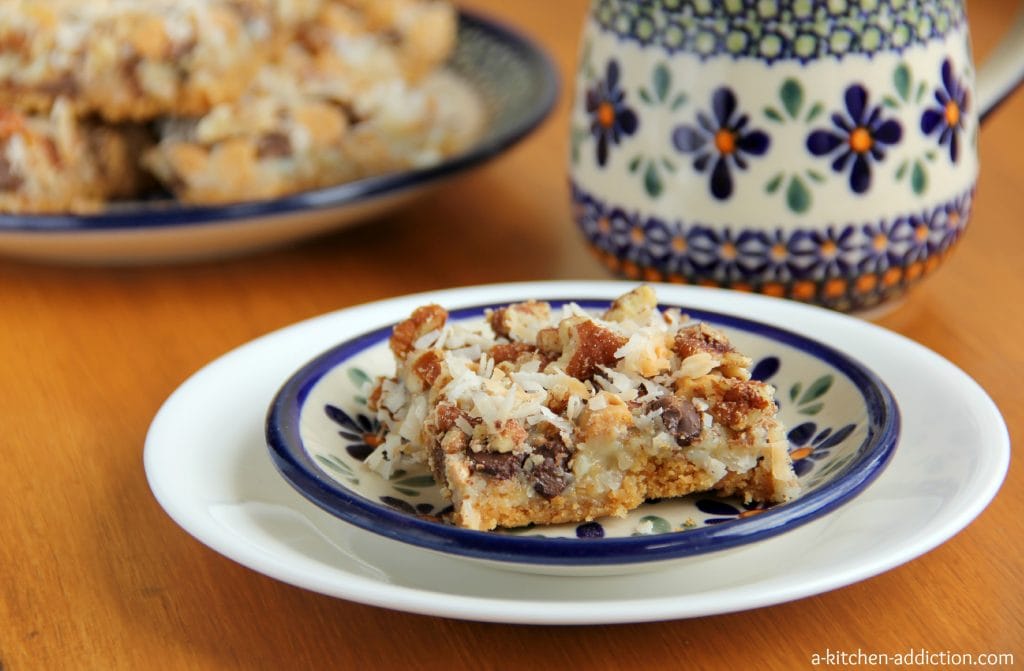 I don't know why I don't make them more frequently. They are super easy to make with hardly any prep work or dirty dishes! (Which is always a huge plus!)
My family isn't a big fan of butterscotch, so these seven layer bars have peanut butter chips instead of butterscotch chips.
That's the other great thing about these bars, they are super versatile to meet the tastes of everyone. Use whatever chips and nuts your family and friends like!

Seven Layer Bars
Ingredients
2½ C graham cracker crumbs
¾ C butter, melted
1 (14 oz) can sweetened condensed milk
1¼ C sweetend shredded coconut
1 C chocolate chips
1 C peanut butter chips
1 C chopped pecans
Instructions
Preheat oven to 350.
In a bowl, mix together graham cracker crumbs and butter. Press mixture into the bottom of a 9x13 baking dish.
Pour sweetened condensed milk over the top.
Sprinkle half of coconut over sweetened condensed milk. Top with chocolate chips, peanut butter chips and chopped nuts. Sprinkle remaining coconut on top.
Bake for 25-30 minutes or until coconut begins to brown and edges are golden.
Allow to cool for 15-20 minutes before cutting into pieces and serving.
This recipe is linked with
Strut Your Stuff Saturday
, 
Time to Sparkle
,
Weekend Potluck
, 
What's Cookin' Wednesday
, 
What's in Your Kitchen Wednesday
.