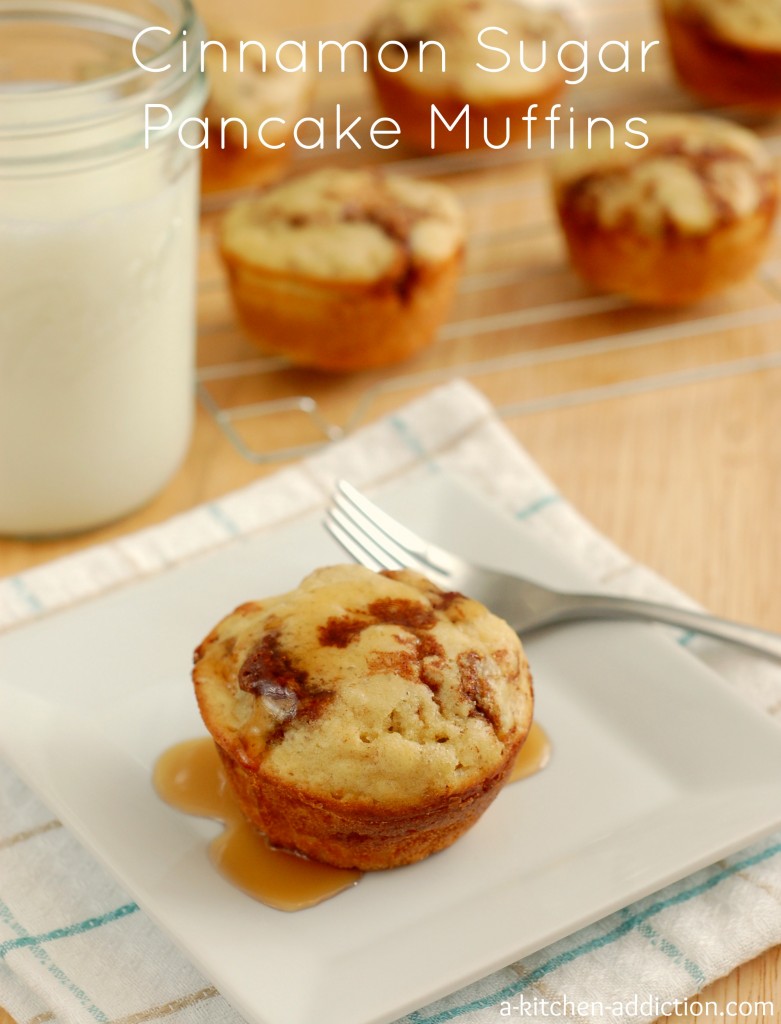 How do you feel about portable breakfasts? Me, I love them! They make busy mornings so much easier! However, I also like sit down breakfast food, like pancakes.
So, when I saw these pancake muffins that Laurie made, I just had to give them a try. I am all for being able to eat pancakes in muffin form!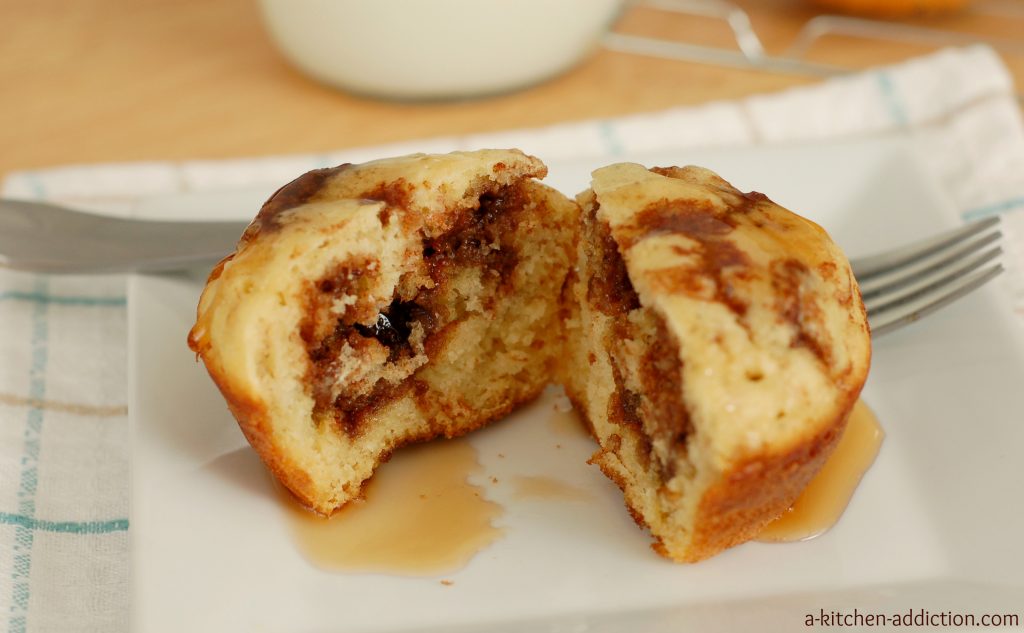 These muffins didn't disappoint. They taste just like you are eating pancakes that have been swirled with cinnamon sugar (which makes me want to swirl my next batch of pancakes with cinnamon sugar!).
If you have the time, you can drizzle them with maple syrup, but they taste great plain as there is plenty of flavor throughout the muffin.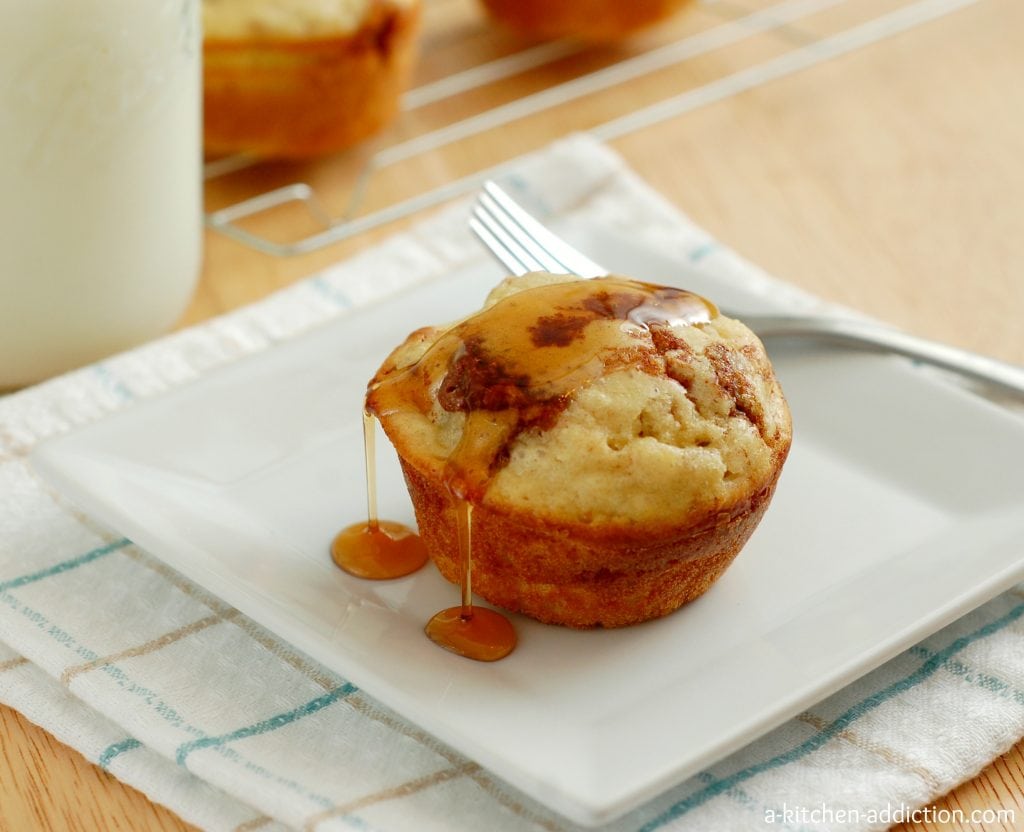 Make them the night before and enjoy them the next morning. They taste great at room temperature, or heat them up in the microwave that morning if you are looking for a warm breakfast treat.
Either way, they are a great way to satisfy your pancake craving on even the busiest of mornings!

Cinnamon Sugar Pancake Muffins
Ingredients
2 C all-purpose flour
2 tsp baking powder
1 tsp baking soda
¼ C sugar
½ tsp salt
1⅓ C non-fat buttermilk
2 tsp vanilla extract
2 eggs
¼ C butter, melted and cooled
½ C brown sugar
1 tbsp cinnamon
Maple syrup, for serving
Instructions
Preheat oven to 350. Spray muffin tin with non-stick cooking spray.
In a large bowl, whisk together flour, baking powder, baking soda, sugar, and salt.
In a small bowl, whisk together buttermilk, vanilla, eggs, and butter. Add wet ingredients to dry ingredients and stir until combined.
Mix together brown sugar and cinnamon in a small bowl.
Pour 2 tablespoons batter into each muffin cup. Top with 2 teaspoons cinnamon sugar mixture. Top sugar with another tablespoon batter. With a toothpick, swirl cinnamon sugar into batter.
Bake for 10-12 minutes or until toothpick inserted in the center comes out clean.
Remove muffin tin to a wire rack to cool for 5-10 minutes before removing muffins.
Brush or drizzle muffins with maple syrup. Serve immediately.
This recipe is slightly adapted from
Simply Scratch
 and is linked with
Strut Your Stuff Saturday
,
Time to Sparkle
, 
Weekend Potluck
, 
What's Cookin' Wednesday
.