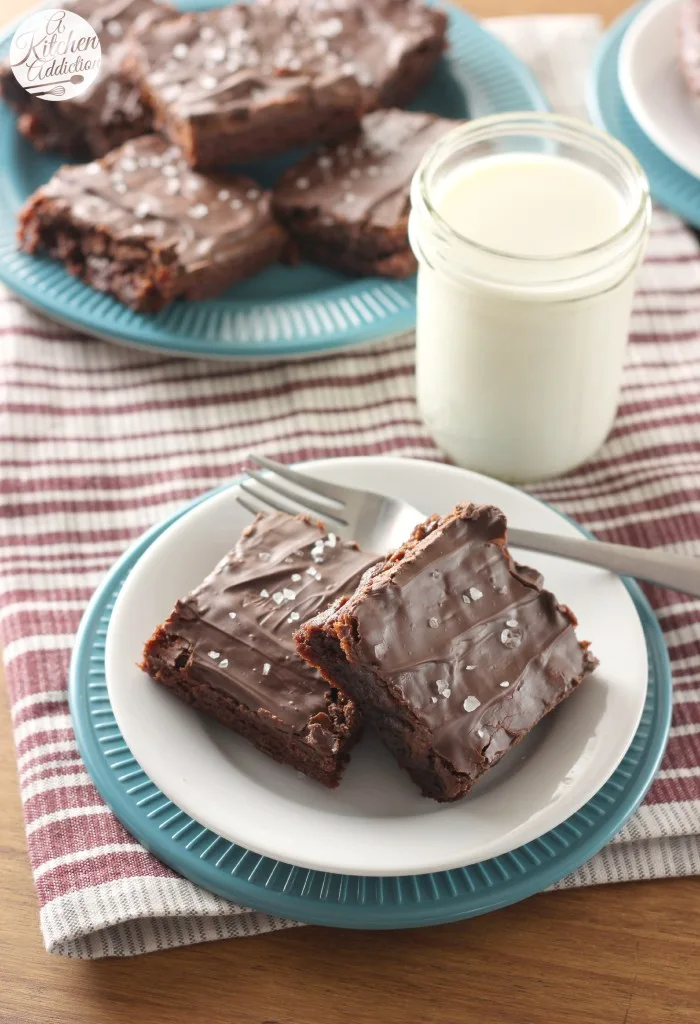 It's the middle of the week and I have just the dessert you need to get through the mid-week slump! These salted dulce de leche brownies.
Rich, fudgy brownies swirled with smooth, creamy dulce de leche, topped with dark chocolate, and sprinkled with sea salt.
Quite possibly the best brownies I have had. No kidding. Especially when they are still a bit warm.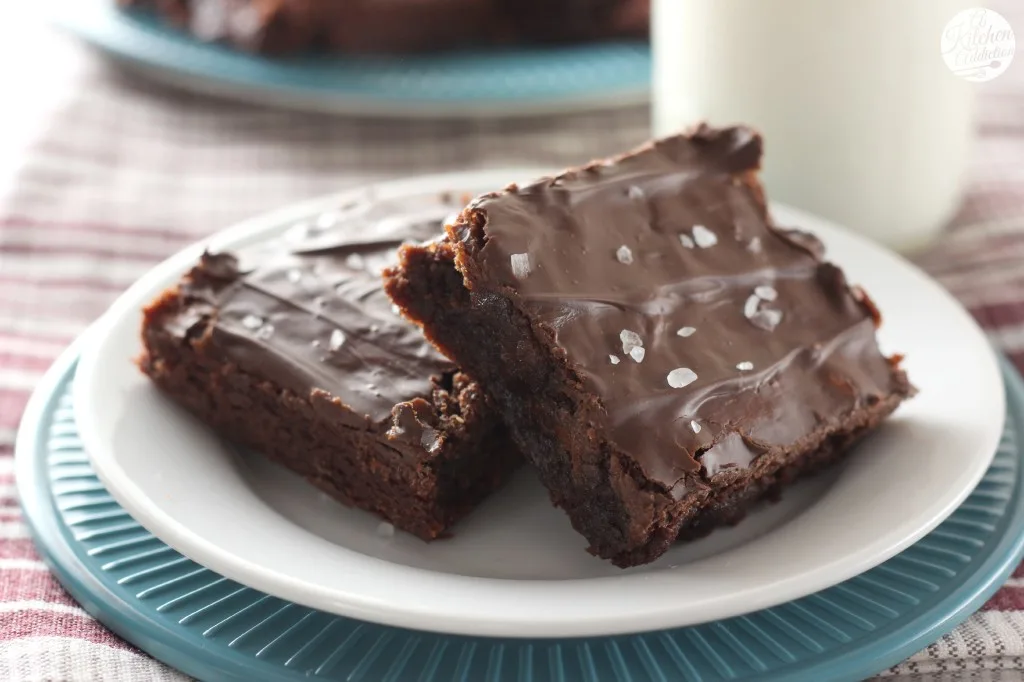 The dulce de leche makes the brownies a bit gooey and dark chocolate topping just adds to the richness.
Usually I can resist whatever baked good I'm making because I'm actually not a huge fan of sweets (unless it's a sweet roll/bread!), but these brownies tested my self-discipline!
The sweet and salty combination just proved too hard to resist!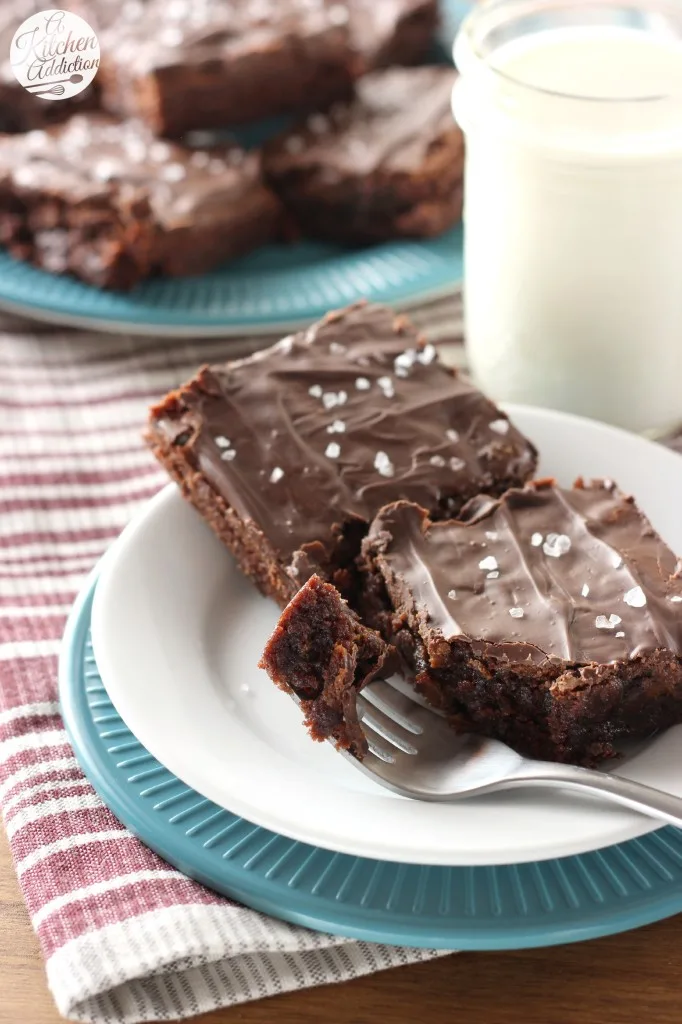 On a side note, if you can't find dulce de leche in the store, Dorothy, from Crazy for Crust, has a great tutorial on how to make it in your slow cooker using sweetened condensed milk.
It's super easy, but when I wanted to make these brownies, I was too impatient to make my own so I bought a can.
Either way, the caramel-ly goodness makes these brownies irresistible!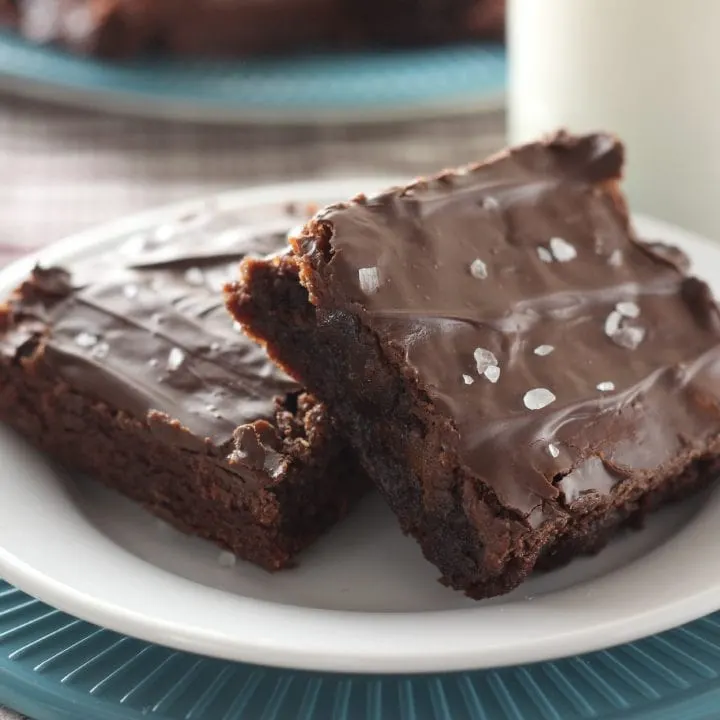 Salted Dulce de Leche Brownies
Ingredients
For the Brownies (or your favorite 9x13 inch mix)
2/3 C butter
1 3/4 C sugar
3/4 C unsweetened baking cocoa
3 eggs
2 tsp vanilla extract
1 C all-purpose flour
1/2 tsp baking powder
1/4 tsp salt
1 can dulce de leche
For the Topping
8 oz dark baking chocolate
coarse sea salt
Instructions
Preheat oven to 350. If you want thick brownies, lightly spray a 9x9 or 9x11 inch baking dish with non-stick cooking spray. For thinner brownies, use a 9x13 inch baking dish.
In a large saucepan, melt butter over medium heat. Stir in sugar and cook until sugar starts to dissolve. Stir constantly to prevent scorching. Remove from heat and allow to cool for 5 minutes. Stir in cocoa powder until well blended. Beat in eggs and vanilla extract. Stir in flour, baking powder, and salt.
Pour half of batter into prepared baking dish. Spoon half of the dulce de leche over the top and swirl through batter with a knife. Pour remaining half of the batter over the top. Spoon remaining dulce de leche over the top. Swirl through batter with a knife.
Bake for 25-30 minutes or until toothpick inserted in the center comes out mostly clean. Remove to wire rack to cool.
Once cooled, melt chocolate according to package instructions. Spread over the top of brownies. Sprinkle with sea salt.
Once chocolate has hardened slightly, cut into pieces and allow to harden completely before serving.
Recommended Products
As an Amazon Associate and member of other affiliate programs, I earn from qualifying purchases.