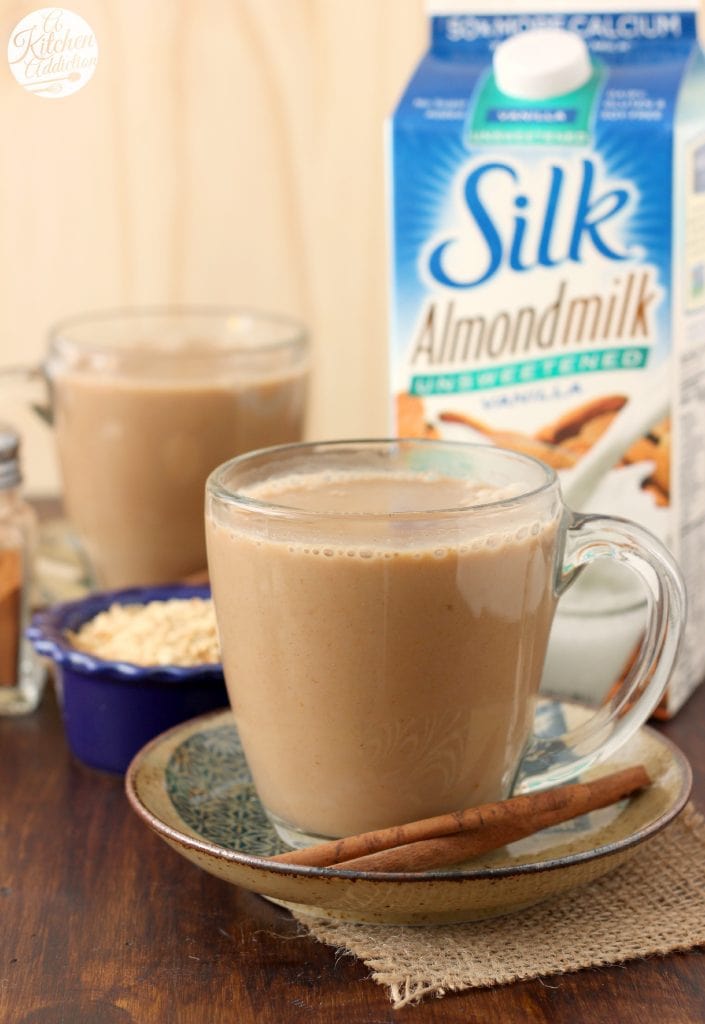 When it comes to pumpkin drinks, I'm hooked. Lattes, mochas, chais. . .I like them all with pumpkin! I am kind of picky about a couple of things with my pumpkin drinks though. I really like the pumpkin drinks to actually have pumpkin in them, not just pumpkin spices (though I'll drink them with just pumpkin spices!). My other request? Whenever possible, I like to have my pumpkin drinks made with almond milk. Silk makes it easy for me to make my drinks extra creamy and delicious with their Vanilla Almondmilk.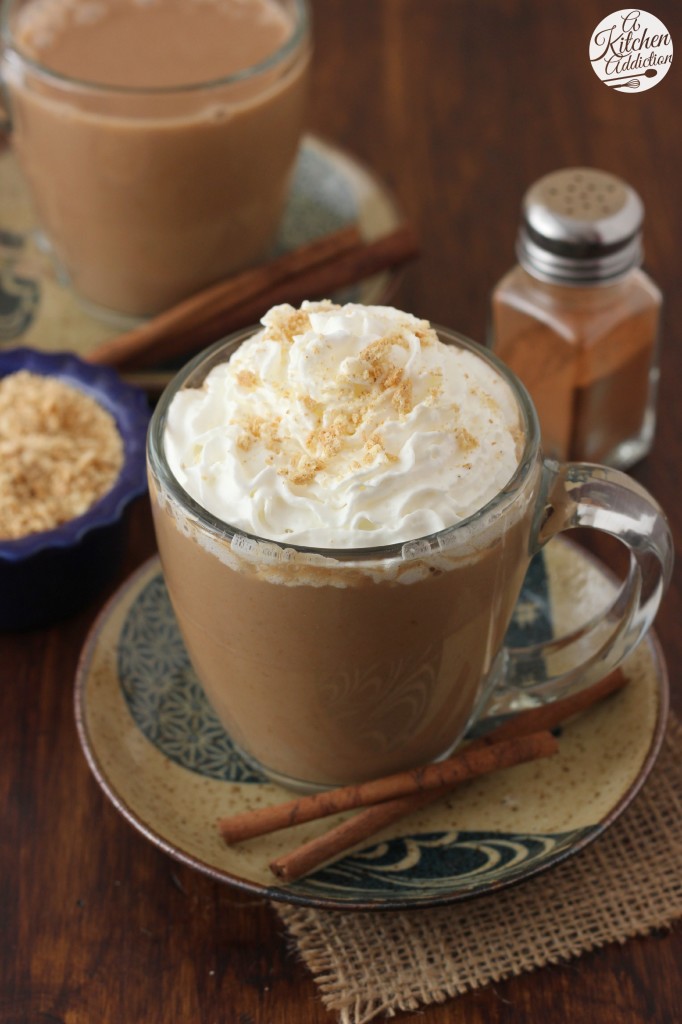 I've been a fan of Silk's Vanilla Almondmilk for quite awhile. Since I can't drink much milk without getting sick, I turned to Silk because I had to. Come to find out, it wasn't a bad thing! And now, I prefer the flavor over that of cow's milk. It tastes great plain, on cereal, or in warm drinks like this dairy free pumpkin pie steamer. My husband, however, still wasn't convinced that he should give it a try. Since my husband doesn't like coffee, I knew that it would be impossible to get him to try Silk Almondmilk if there was coffee involved. So, the next time I was in the mood for a pumpkin latte, I decided to skip the coffee and make a pumpkin pie steamer instead.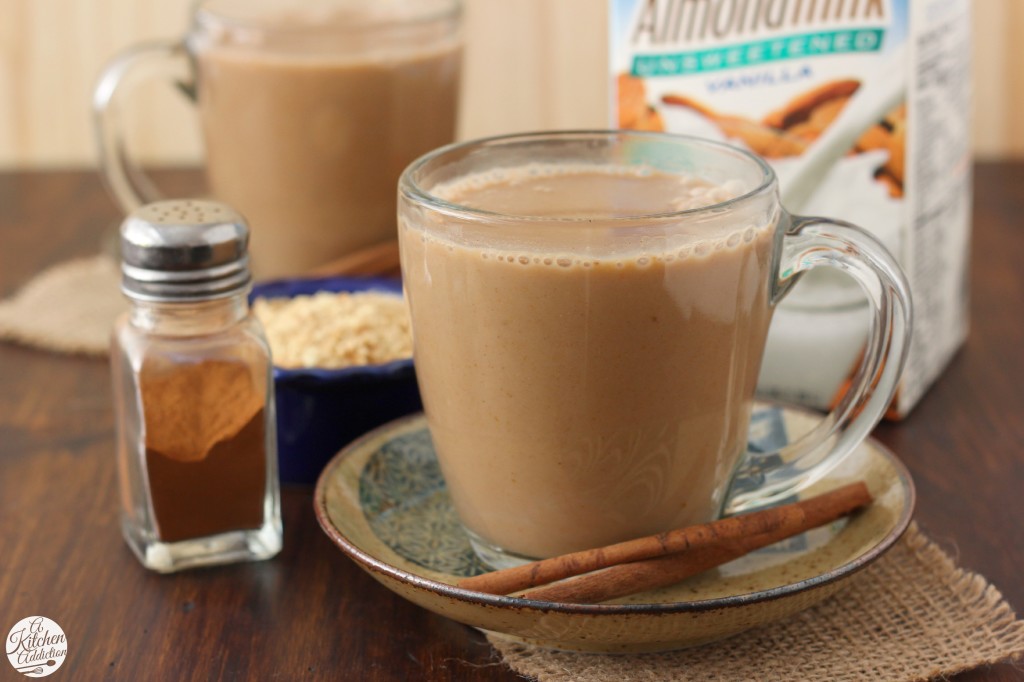 I knew my husband liked a pumpkin chai, so I knew he would try this steamer. The perfect way for him to try Silk Vanilla Almondmilk! The result? He liked it! I mean, how could you resist a warm, creamy, pumpkin-y drink?! The vanilla almondmilk adds a sweet, creamy addition to our new favorite fall drink. Pumpkin, pumpkin pie spices, and honey with a hint of brown sugar combine to create the flavor of pumpkin pie in a warm, comforting drink.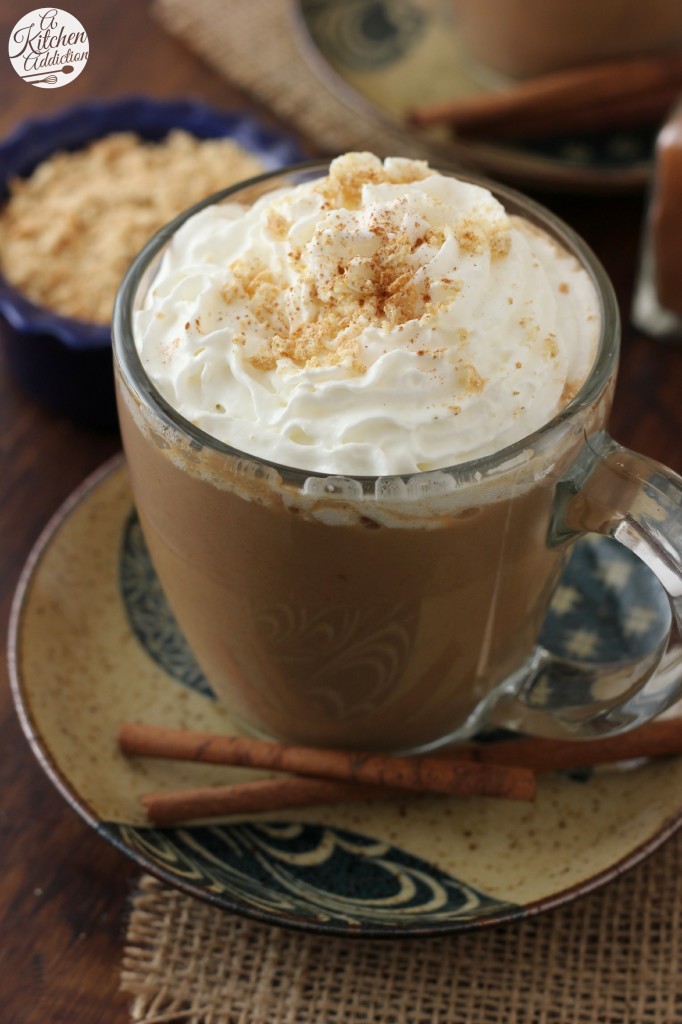 For an extra-indulgent drink, pipe on your favorite non-dairy whipped topping. Sprinkle with graham crackers and more cinnamon. Enjoy!
Want to try Silk Almondmilk for yourself? Sign up for the Silk eNewsletter! You'll get a free coupon for Silk just for signing up. Plus, you'll get a chance to win awesome, new prizes each month!
Dairy Free Pumpkin Pie Steamer
Author:
Ingredients
4 C Silk Vanilla Almondmilk
1 1/2 tsp cinnamon
1 tsp nutmeg
1/2 tsp ginger
1/4 tsp allspice
1/4 tsp cloves
1/4 – 1/3 C pure maple syrup or honey
1/4 C brown sugar, or you can use all maple syrup/honey
1/4 C pumpkin puree
1 crushed graham cracker, for garnish
non-dairy whipped topping, optional
Instructions
In a small saucepan, stir together almondmilk, cinnamon, nutmeg, ginger, allspice, cloves, maple syrup, and brown sugar until combined. Bring mixture to a simmer over medium heat.
Remove from heat, pour mixture through a fine mesh strainer into a heat-safe container. Stir in pumpkin until combined.
Pour into 2-4 (depending on size) mugs. Top with dairy-free whipped topping, optional. Sprinkle with crushed graham cracker.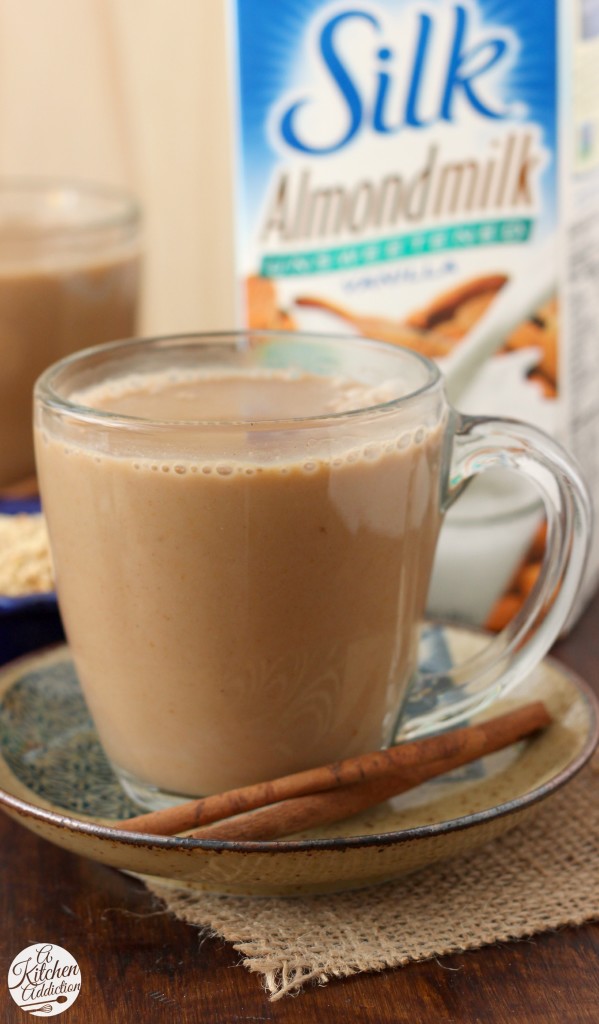 This conversation is sponsored by Silk. The opinions and text are all mine.