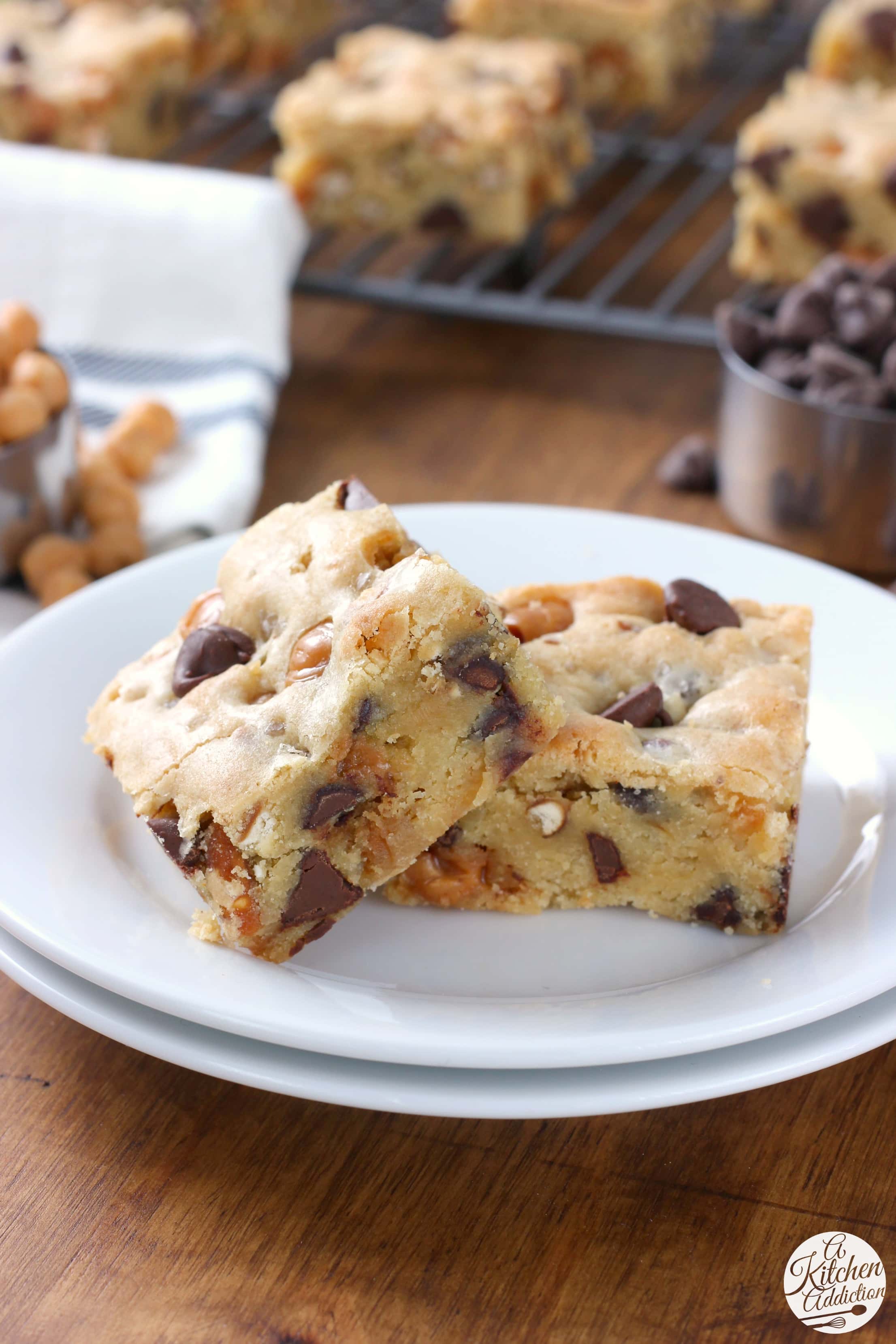 *Recipe posted 04/29/13. Images updated 06/07/16.
When I originally had this sweet and salty combination in my head, I couldn't decide if I should make granola bars or blondies. I settled on granola bars, because I wanted to have something somewhat healthy to snack on in the house.
However, as soon as I tasted the chocolate caramel pretzel granola bars, I knew that I had to use this combination in blondies.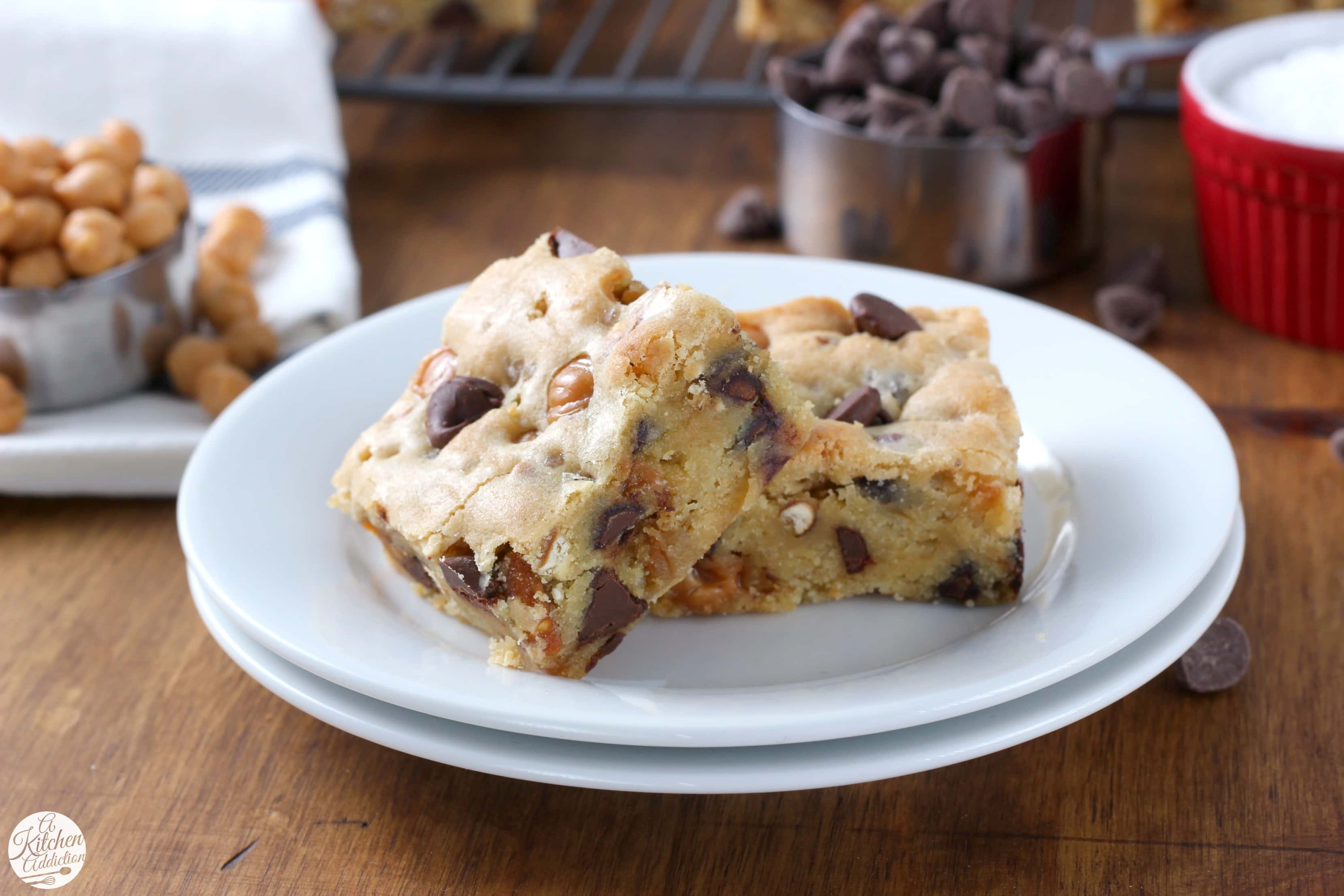 Plus, I discovered that I only have a few other blondies recipe on here! That had to change!
Since I had half open bags of chocolate chips and caramel bits sitting in my cupboard waiting to be used, it didn't take long for these salted chocolate caramel pretzel blondies to come into existence.
The rich blondie base is stuffed with chocolate chips, caramel bits, and crushed pretzels!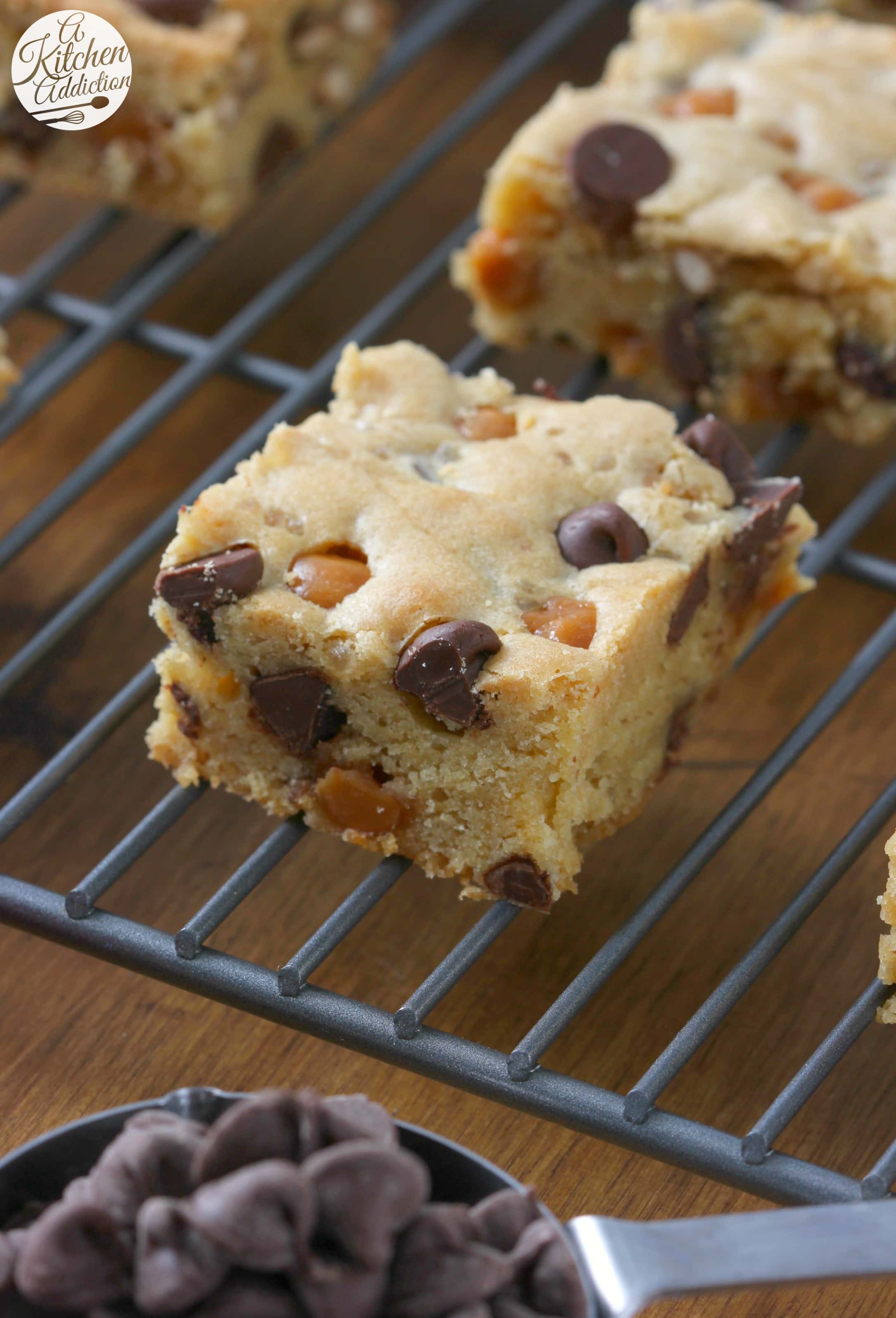 To top it off, the blondies are sprinkled with sea salt right before baking. The result? Addicting blondies that may last a day in your house, if you're lucky.
I strongly recommend making a double batch!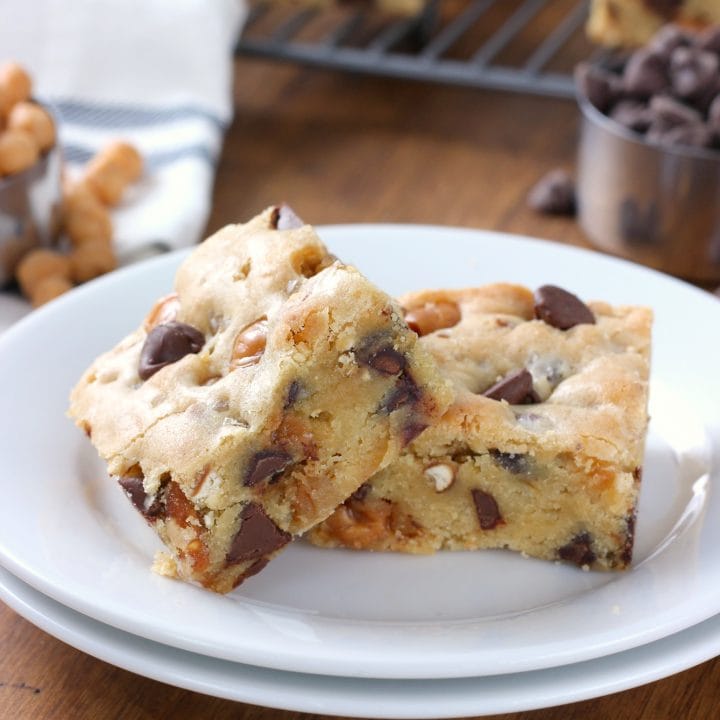 Salted Chocolate Caramel Pretzel Blondies
Ingredients
1/2 C butter, softened
3/4 C brown sugar
1/4 C sugar
2 eggs
1 1/4 tsp vanilla extract
1 1/2 C all-purpose flour
1/2 tsp baking powder
1/4 tsp salt
1/2 C crushed pretzels
1/2 C chocolate chips
1/4 - 1/2 tsp coarse salt, for sprinkling
Instructions
Preheat oven to 350. Spray an 8x8 or 9x9 inch baking dish with non-stick cooking spray. (Bars pictured were made in an 9x9 baking dish)
In the bowl of a stand mixer, cream together butter and sugars. Add eggs and vanilla and beat until creamy.
In a medium bowl, whisk together flour, baking powder, and salt. Add dry ingredients to wet ingredients and beat until combined.
Stir in pretzels, chocolate chips, and caramel bits. Dough will be thick. Spread dough into prepared baking dish. Sprinkle with coarse salt.
Bake for 20-25 minutes or until just starting to turn golden brown. Do not over bake if you want a gooey bar. If you prefer a more cookie-like texture, bake for the entire time.
Allow to cool for 20 minutes before cutting into pieces.
Recommended Products
As an Amazon Associate and member of other affiliate programs, I earn from qualifying purchases.