Delicious and hearty (and nutritious!), this Blueberry Banana Bread Baked Oatmeal is bursting with fresh, sweet blueberries and all the comforting flavors of banana bread! Make it the night before for an easy breakfast in the morning!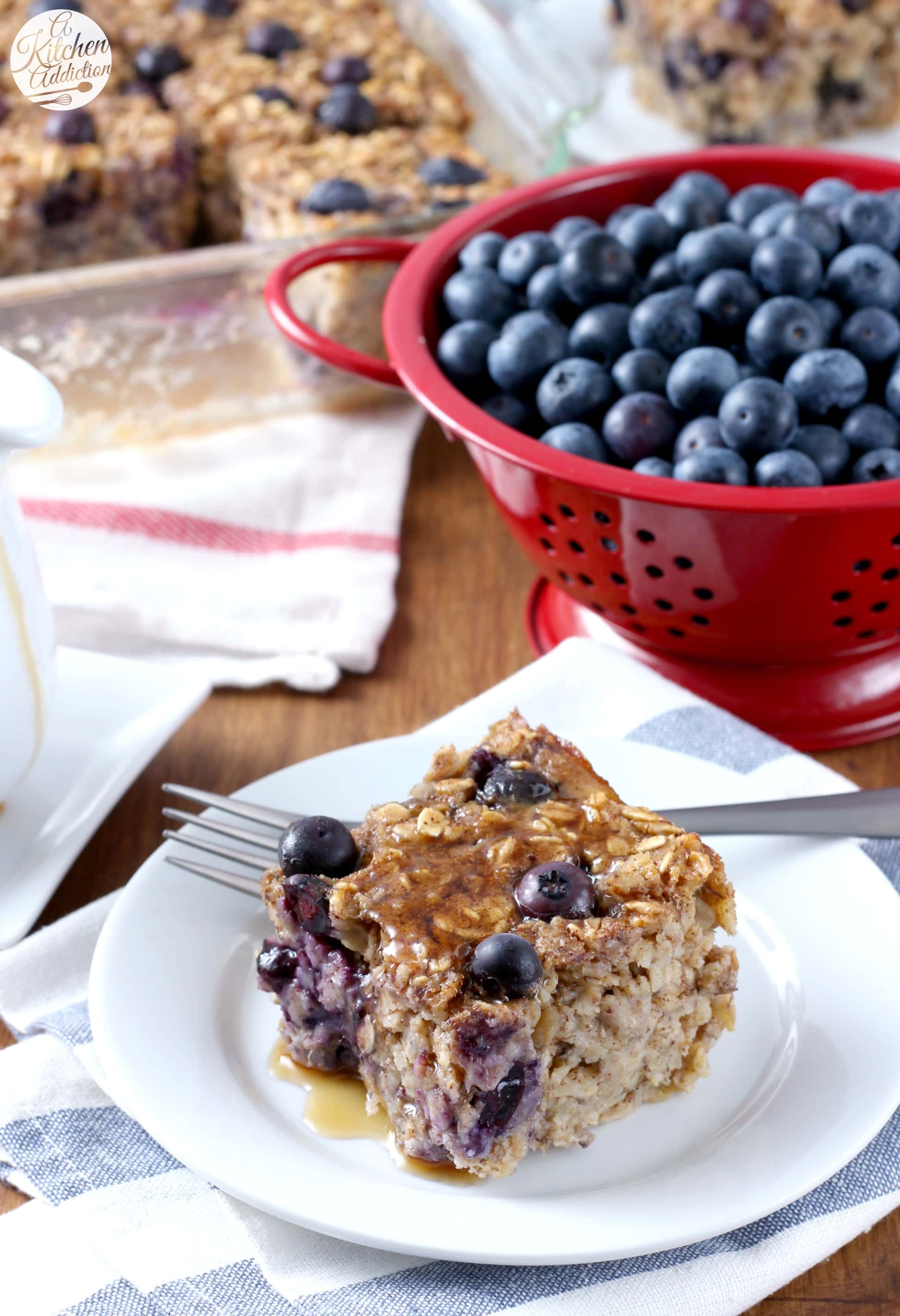 Are you as excited about all of the berries that are in abundance right now as I am? When I walked into Costco the other day and saw that they had aisles of fresh berries, I couldn't resist picking up a few packages.
And since everything comes in large packages, it meant that I ended up with pounds of fresh berries that needed to be eaten! It's worth it though.
We've been eating them fresh, on top of angel food cake, on ice cream, and, of course, in breakfasts like this blueberry banana bread baked oatmeal!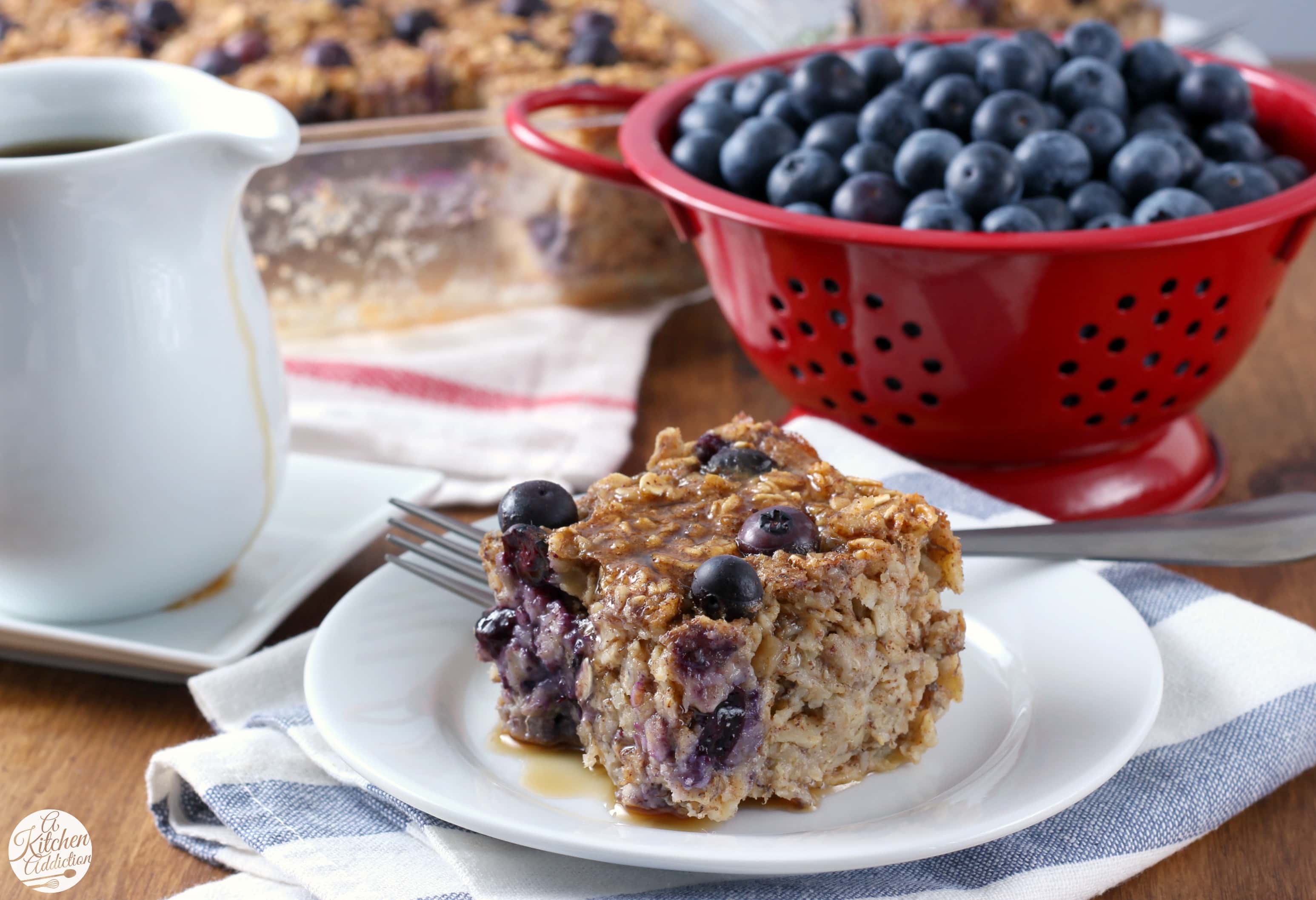 It's like having banana bread for breakfast. Only it's heartier. And healthier than your average banana bread. And it's bursting with sweet, juicy blueberries!
I love how the blueberries pop with each bite you take. Plus it's filled with the classic cinnamon and nutmeg combination that gives you the authentic banana bread flavor.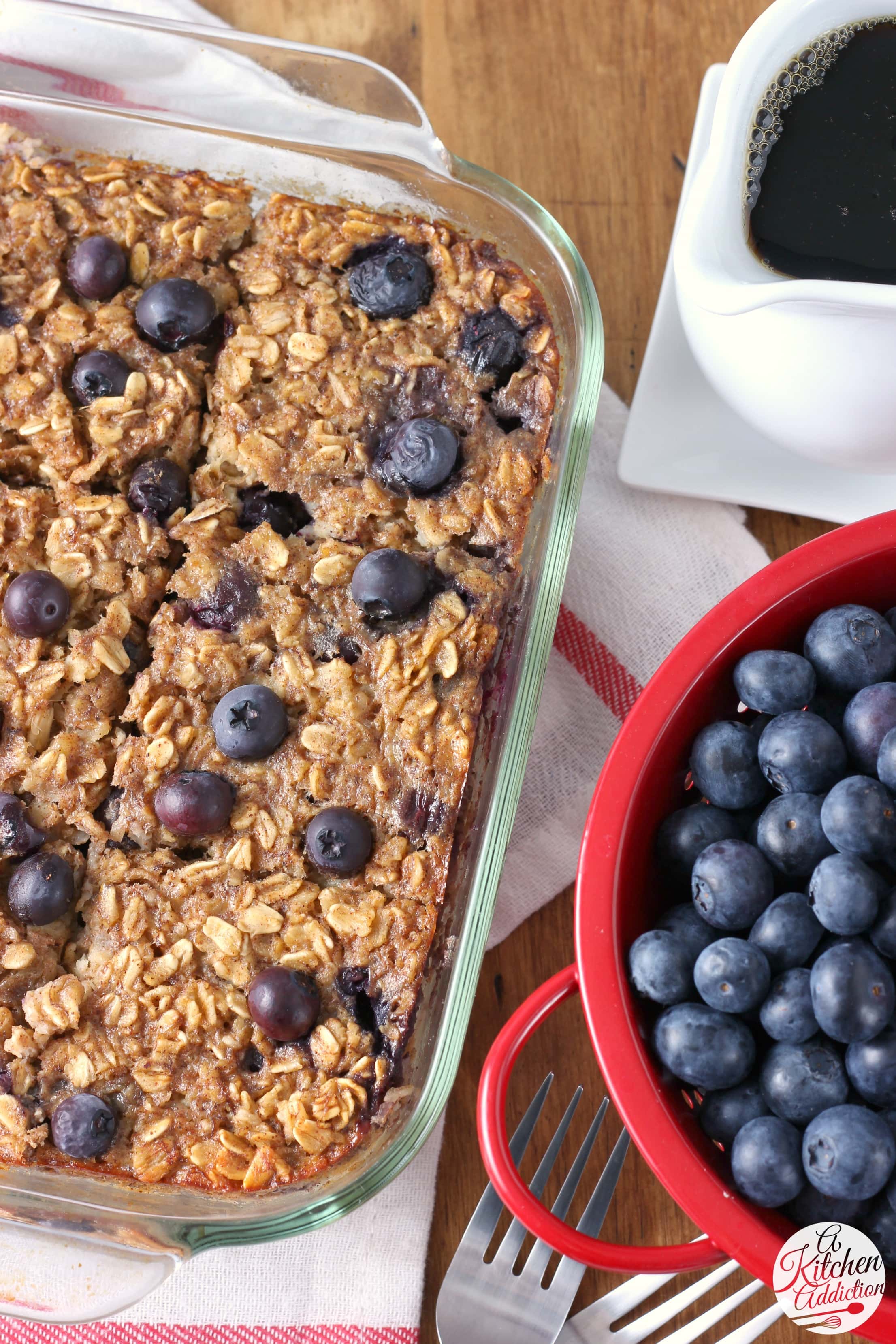 It doesn't take long to whip together, and it's great for reheating individual servings as you all rush out the door at different times in the morning.
Or as an easy breakfast-for-dinner meal when all you want for dinner is breakfast food! Although, I may be the only person that gets that way!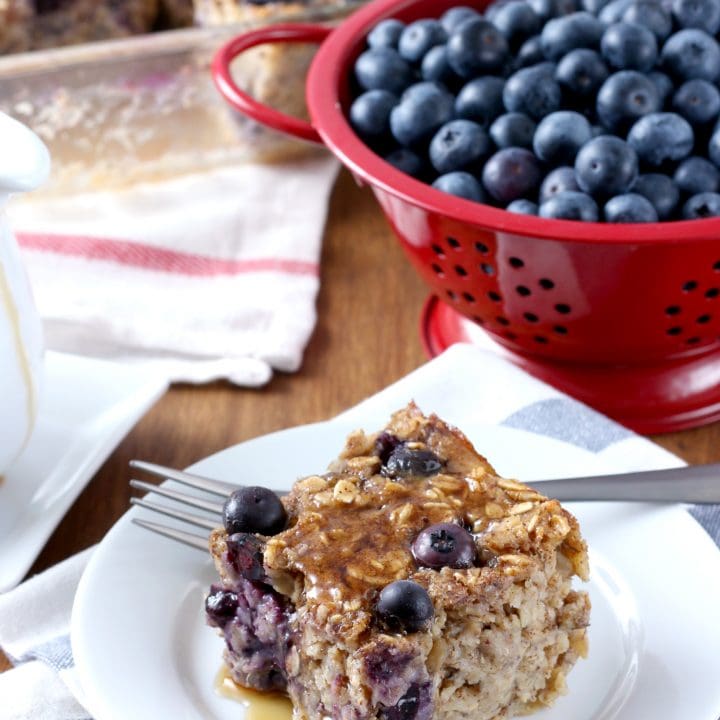 Blueberry Banana Bread Baked Oatmeal
Ingredients
2 1/2 C rolled oats
2 tsp cinnamon
1 1/2 tsp baking powder
1/2 tsp salt
1/2 tsp nutmeg
1 1/2 C milk of your choice
1 C mashed ripe banana
1/4 C honey or maple syrup (If your bananas aren't very ripe, you may want to add bit more sweetener)
2 eggs
1 C fresh blueberries
Instructions
Preheat oven to 350. Spray an 8x8 or 9x9 inch baking dish with non-stick cooking spray.
In a large bowl, whisk together oats, cinnamon, baking powder, salt, and nutmeg.
In a separate bowl, carefully stir together milk, banana, honey, and eggs until combined. Add wet ingredients to dry ingredients and stir to combine. Gently stir in blueberries.
Pour batter into prepared baking dish. Bake for 30-40 minutes, or until toothpick inserted in the center comes out mostly clean.
Remove to a wire rack to cool for at least 10 minutes before serving.
Notes
I like to add 2/3 cup of the blueberries to the batter and then sprinkle the remaining 1/3 cup over the top to get the blueberries evenly distributed.
Recommended Products
As an Amazon Associate and member of other affiliate programs, I earn from qualifying purchases.