Not interested in running? Don't worry! My husband's birthday is today, so I'm taking the day off, but check back in the next couple of days for some great sweet & salty desserts!
On Saturday, my husband and I ran the Dam to Dam 20k race. It was a gorgeous morning. The sun was shining, there was a light breeze, and the temperature was in the upper 50's! The downside was the fact that the race started at 7 am. It was a point to point race, so we were bused to the starting line and the buses ran from 5-5:30 am. That meant getting up before 5 am! Here's a rundown of the race:
The race shirts: A shocking neon pink that practically glows in the dark (the picture doesn't show the true color very well). While I'm not a huge fan of the color, I love the style of Brooks shirt. Our last race had the same shirts and it's one of my favorites to run in.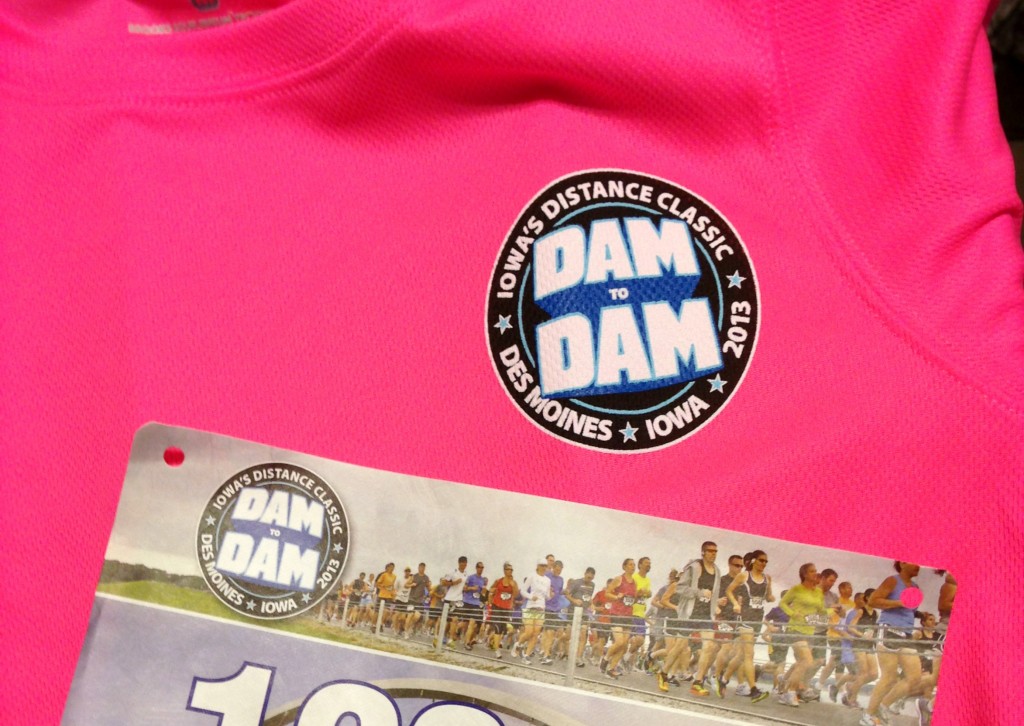 The race: The race is point to point so there are no loops and new scenery the entire route. (I like not having the repetitive loops!) It is basically a flat, fast course with only a few hills in the second half of the race. We both beat our times from last year and decided that, all in all, it was a pretty good race. 🙂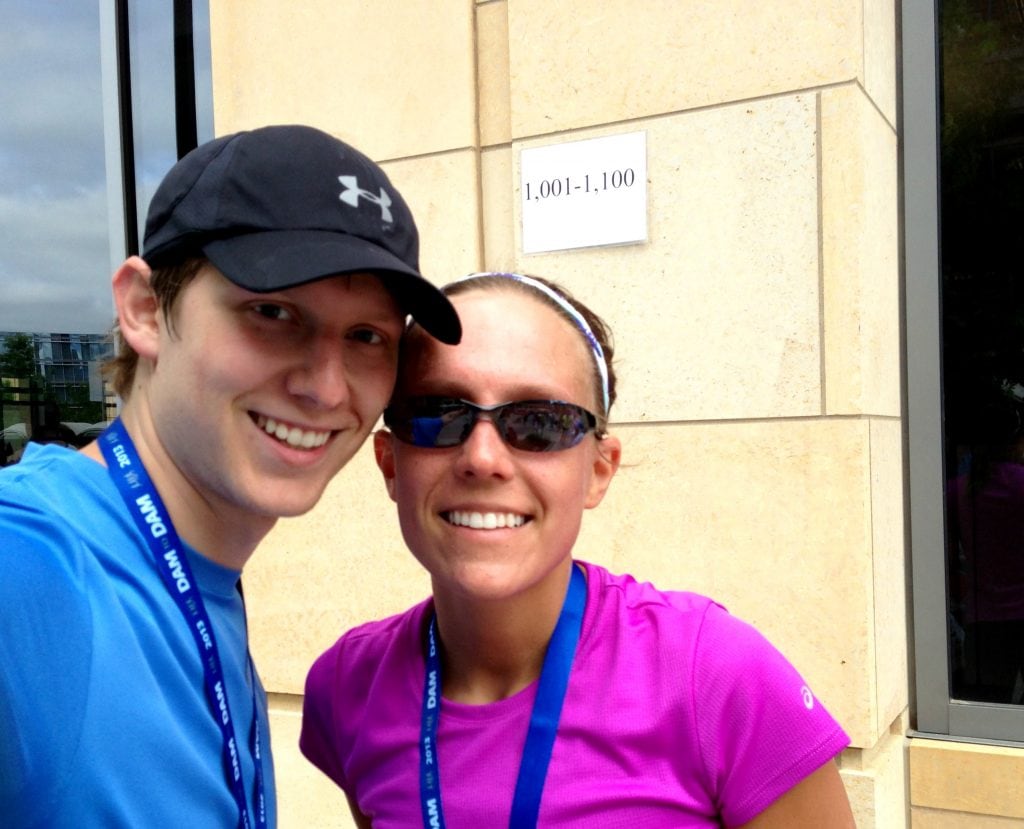 Favorite post-race food: Hot, fresh kettle corn. So good!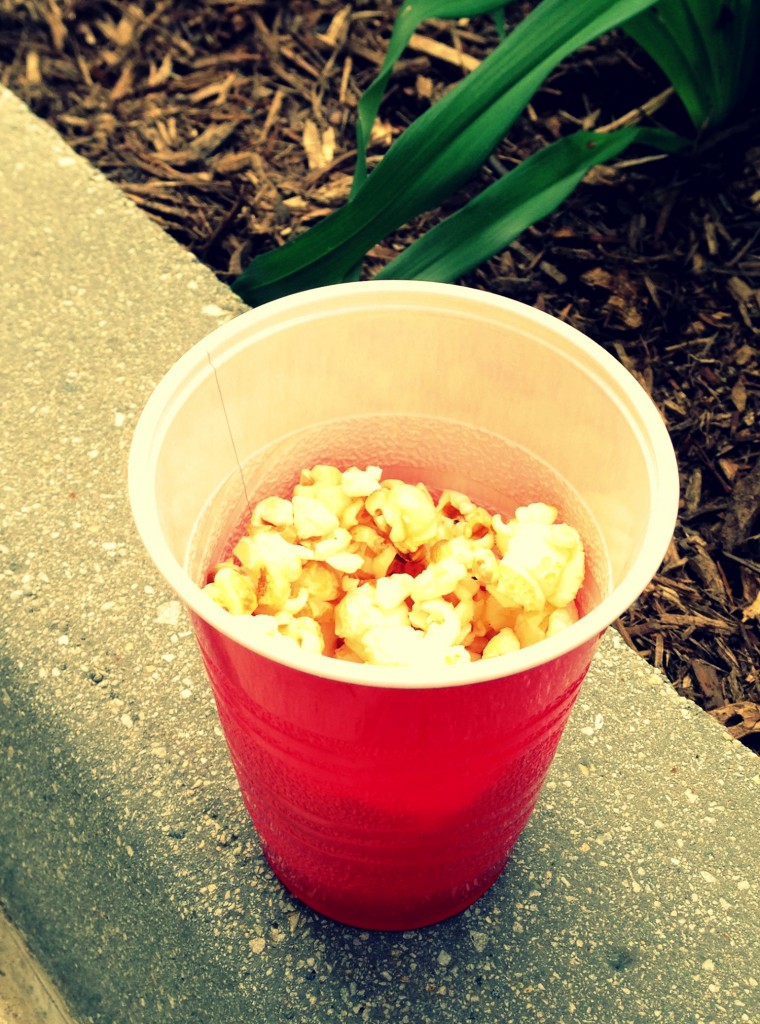 Next race: We plan on taking the next month off from intense distance training and plan on picking out a 5k in July. We'll work more on speed and interval training.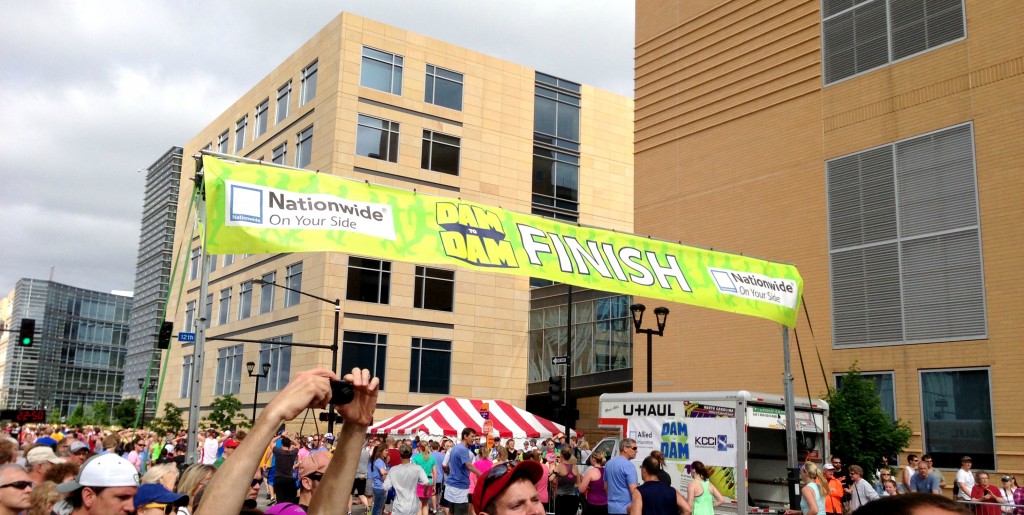 What does your running schedule look like this summer? Have any goals that you are working toward?
Happy Running! 🙂