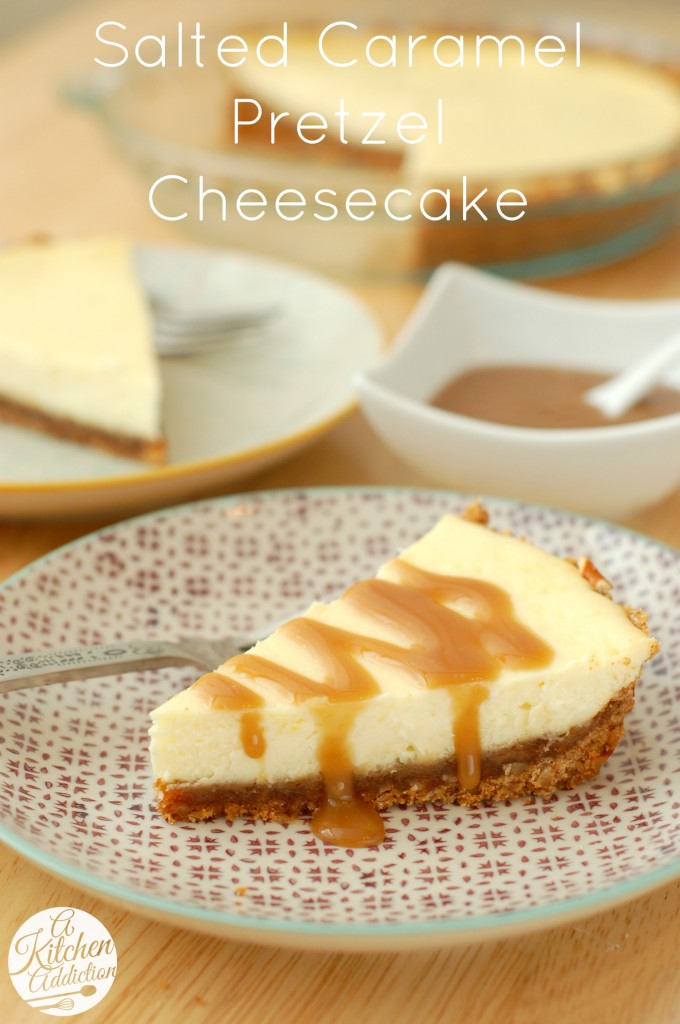 My husband's birthday was on Monday. When I asked him what he wanted for a dessert, his only request was something with caramel and pretzels.
I love that sweet and salty combination and immediately thought of a cheesecake. He liked that idea and I started thinking up different flavor variations.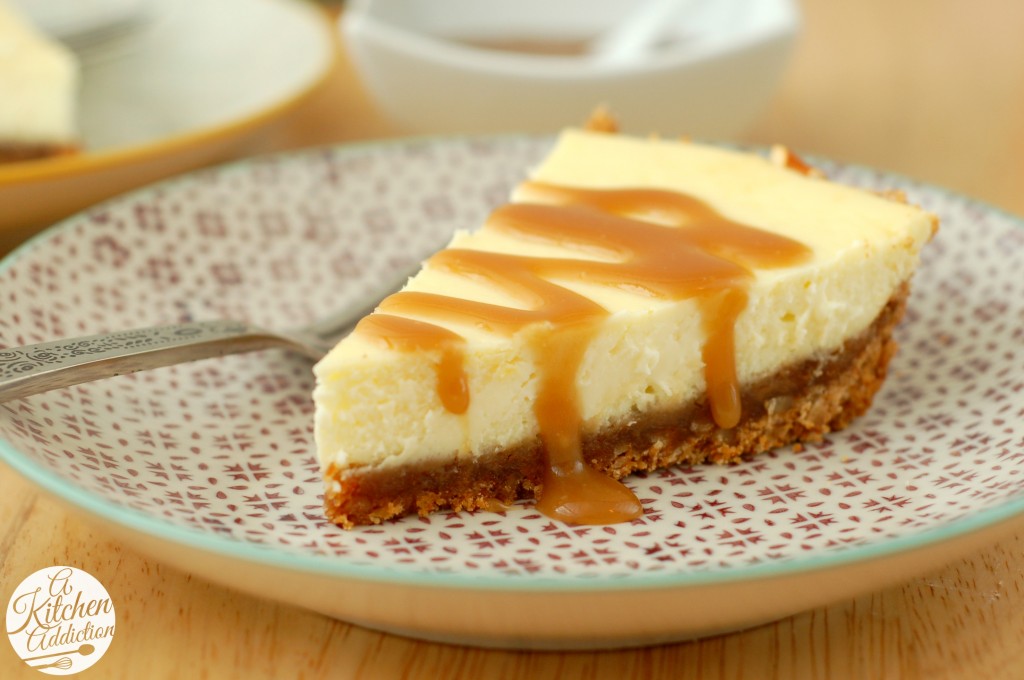 Of course, the first cheesecake that I thought up contained chocolate. We all know that chocolate, caramel, and pretzels is a great combination!
However, since my husband isn't a fan of chocolate, I figured I would make a dessert without chocolate in it. . . it was his birthday after all. 😉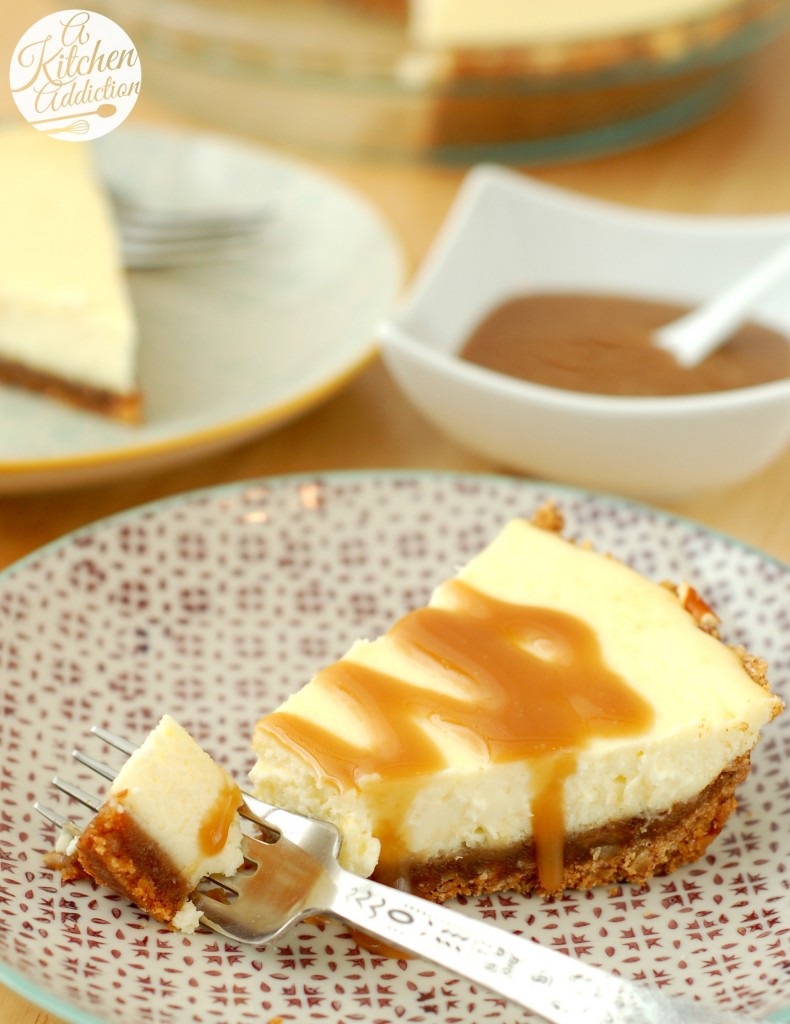 Despite not having chocolate, the combination of creamy cheesecake and crunchy pretzels combines to make one highly addictive dessert!
The crust is a combination of pretzels and graham crackers that is topped with a rich layer of salted caramel.
The vanilla cheesecake layer evens out the richness of the caramel and is perfect with a drizzling of more salted caramel right before serving!

Salted Caramel Pretzel Cheesecake
Author:
A Kitchen Addiction
Ingredients
For the Crust
1¼ C crushed pretzels
¾ C crushed graham crackers
¼ C sugar
⅛ tsp salt
½ C butter, melted
For the Caramel
⅓ C butter
¾ C brown sugar
⅓ C half and half
½ tsp sea salt
For the Cheesecake
2 (8 oz) packages ⅓ of the fat cream cheese, softened
½ C sugar
2 eggs, room temperature
1½ tsp vanilla extract
Instructions
Preheat oven to 350.
Stir together graham cracker crumbs, crushed pretzels, sugar, salt, and melted butter. Press into the bottom of a 9 or 10 inch pie plate.
Bake for 8 minutes. Remove from oven and let cool.
In a medium saucepan, combine butter, brown sugar, and half and half. Bring to a boil over medium-high heat, stirring constantly. Lower heat to medium and cook for 7-8 minutes until mixture thickens. Stir in salt one minute before finished cooking. Make sure to whisk occasionally to prevent scorching. Remove from heat and cool slightly.
While caramel is cooling, prepare cheesecake. In the bowl of a stand mixture, beat together cream cheese and sugar until creamy. Add in eggs and vanilla extract and beat until mixture is smooth.
Spread all but ¼ cup of caramel over the top of cooled crust. Spread cream cheese mixture over top. Even top with a spatula.
Bake for 30 minutes or until center is set. Transfer to wire rack and bring to room temperature. Move cheesecake to refrigerator and refrigerate for at least 4 hours before serving.
Drizzle with remaining caramel right before serving.
This recipe is linked with
What's Cookin' Wednesday
.