This Easy Garden Guacamole is loaded with fresh veggies and a hint of heat! Super easy to whip up whenever you need something to snack on!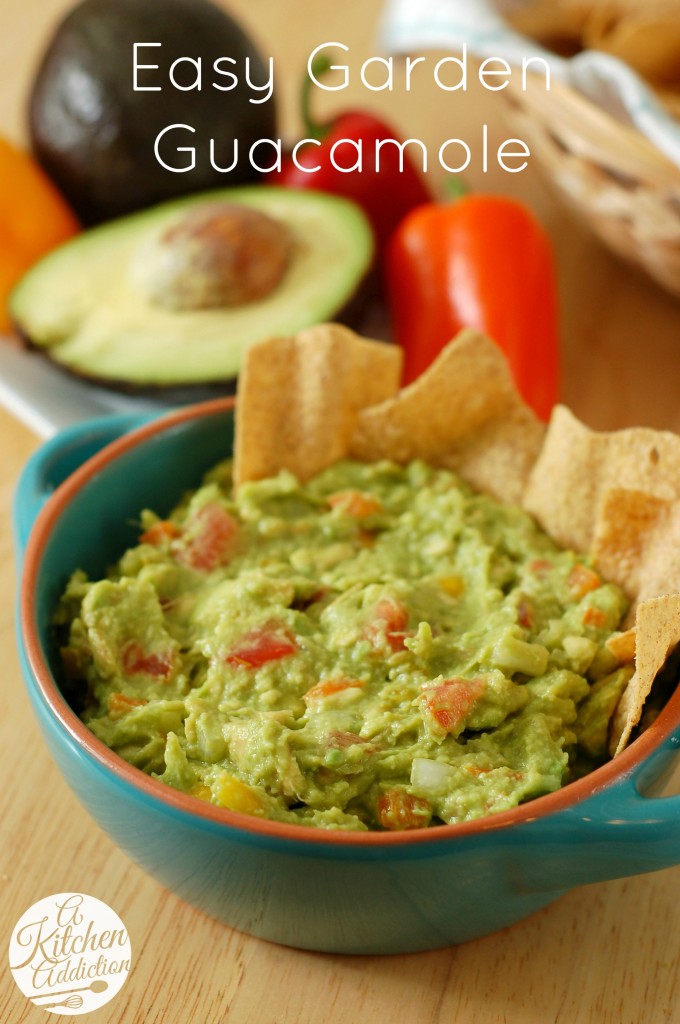 Since I covered healthy dessert Tuesday, let's cover a healthy snack today! I can always snack on guacamole. It's easy to make, and it's packed with nutrients.
I love trying different variations and some of my favorites are those that are full of veggies. I like the texture that fresh peppers and onions provide. So, this version of guacamole is loaded with peppers, onion, and tomato!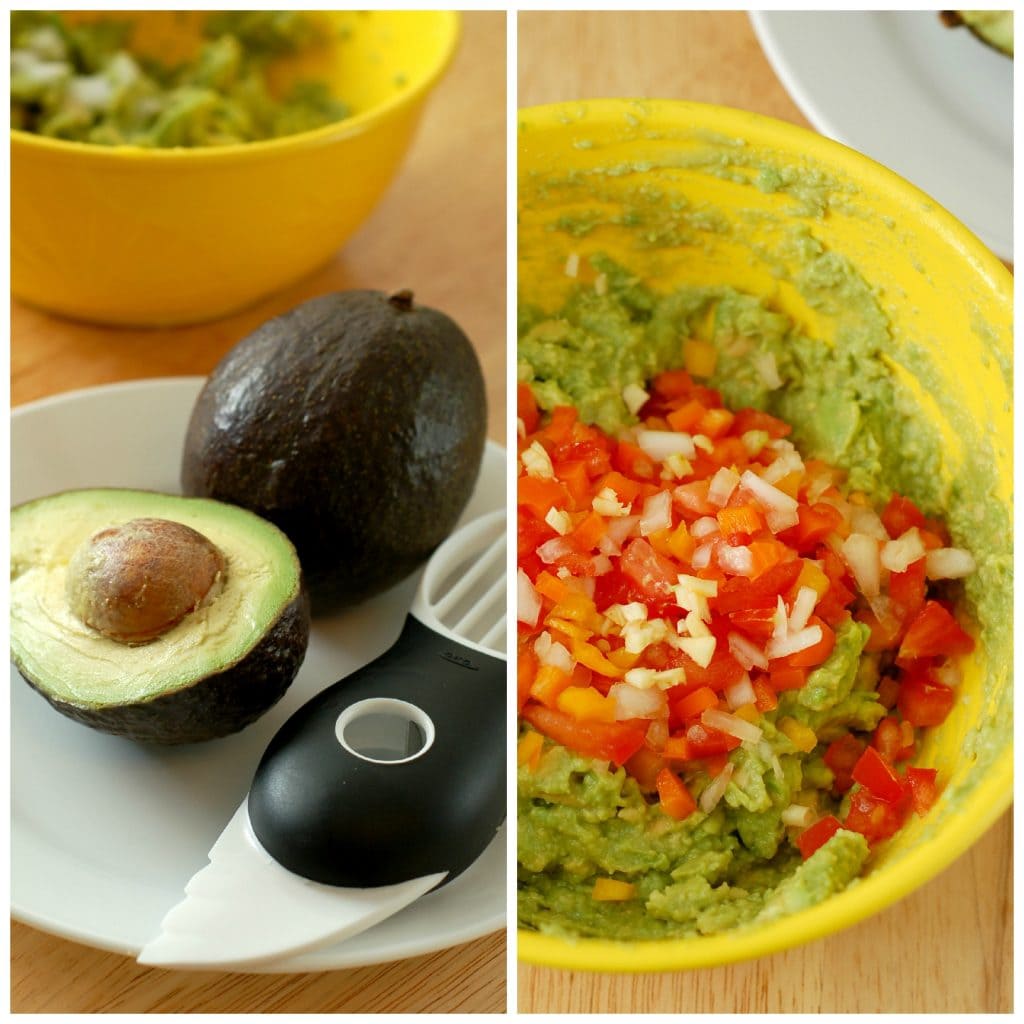 I've been wanting to make guacamole ever since getting back from Florida, because one of the items in our swag bags from Food Blog Forum was a 3-in-1 avocado slicer from OXO.
Normally I don't like to have lots of little gadgets in the kitchen taking up valuable space in my small drawers, but this is one gadget that I'm keeping!
It has a plastic blade that is perfect for cutting the skin of an avocado without worrying about a sharp edge that you can cut yourself on.
Plus, the pit remover and fan blade for cutting even slices makes preparing your next salad much quicker and easier. (If you want, you can check out OXO's video about the slicer here. No, I wasn't compensated for this post, I just like this product.)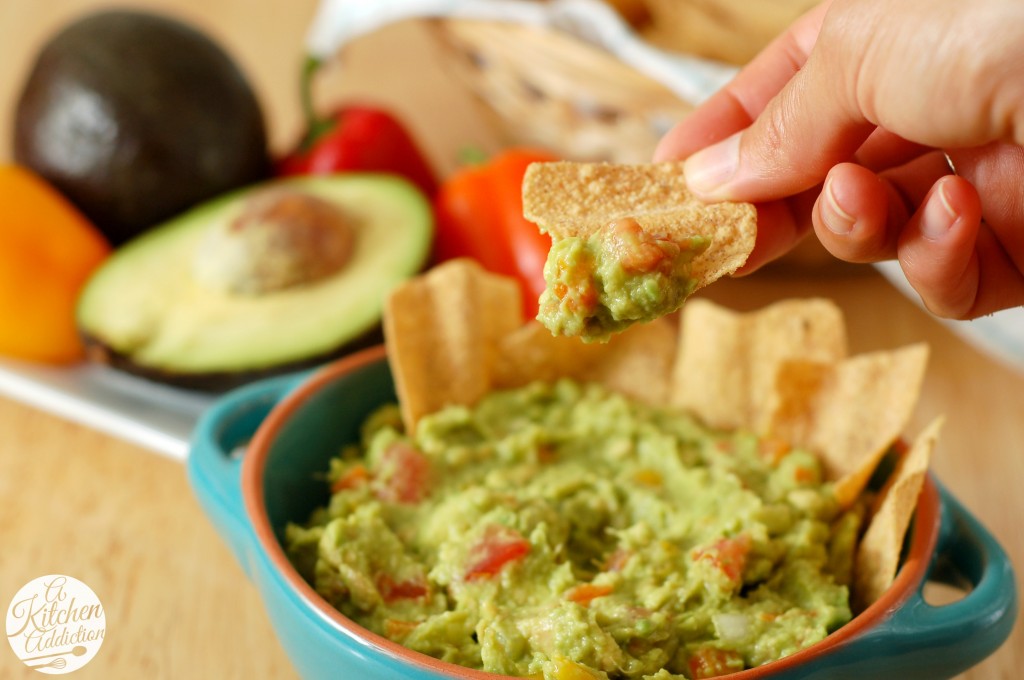 Even if you don't have a 3-in-1 avocado slicer that needs to be tried out for the first time, you still should try this guacamole.
It's a perfect snack to use all of the fresh produce that is starting to come out in abundance. The sweet peppers give the guacamole a hint of heat and a flavor that is different from traditional guacamole.
So, the next time you need something to snack on without overloading on sugar and fat, quick whip up a batch of guacamole!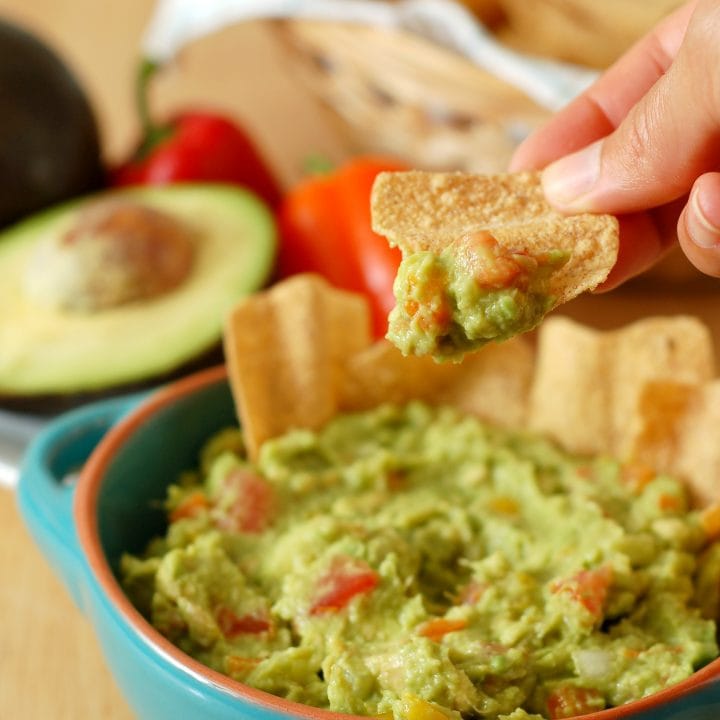 Easy Garden Guacamole
Inactive Time:
15 minutes
Ingredients
2 avocados
1 tbsp lemon juice
1 tsp olive oil
1 large garlic clove, minced
1/4 C sweet peppers, finely diced
3 tbsp onion, finely diced
3 tbsp tomato, chopped
3/4 tsp salt
1/4 tsp fresh ground pepper
Instructions
Gently mash avocados, lemon juice, and olive oil together with a fork. Stir in garlic, peppers, onion, tomato, salt, and pepper.
Serve immediately or (if you can wait) allow guacamole to sit for 15 minutes for flavors to blend.
Recommended Products
As an Amazon Associate and member of other affiliate programs, I earn from qualifying purchases.
This post contains affiliate links.