Back in February, I had the opportunity to finally meet Dorothy, Ashton, and Trish (If you haven't visited any of their sites, go now!) at a blog conference. While discussing where to go for dinner, we were also talking (and probably eating!) about other food, because that's what food bloggers do.
The topic of root beer milkshakes came up. I had to admit that I had never had a root beer milkshake. Root beer float? Yes. Milkshake? No.
They quickly told me that I needed to change that because root beer milkshakes were amazing!
I can now say that I have had one (and you guys were right, so good!). I can also say that I have made a root beer float pie!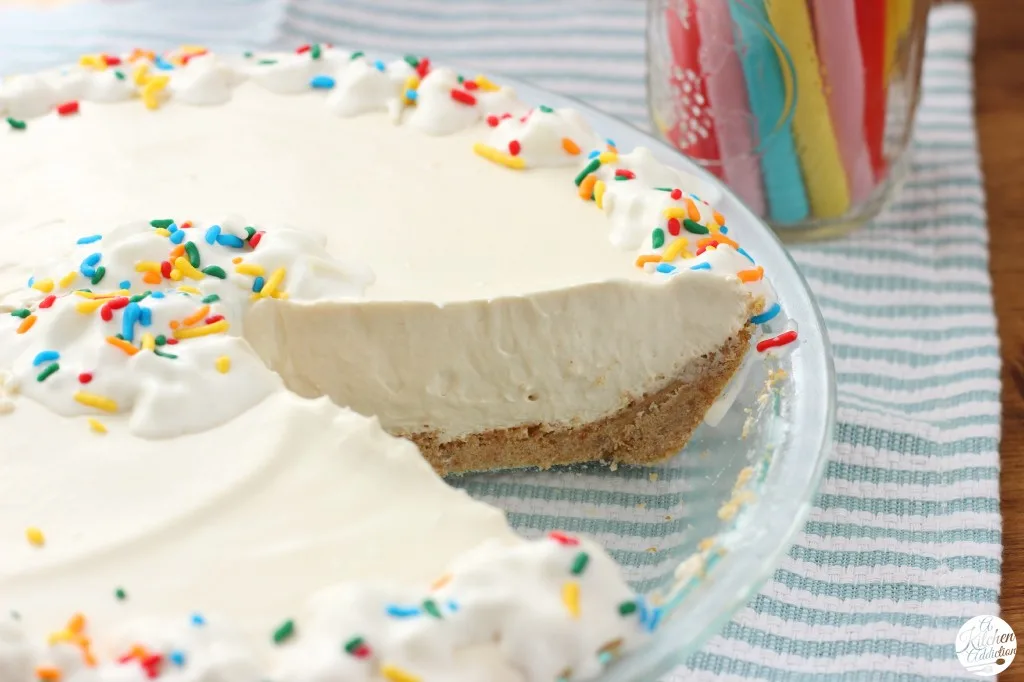 It is a lot like a root beer milkshake that has been thoroughly stirred together, poured into a graham cracker pie crust, chilled, and topped with whipped cream. Minus the maraschino cherry, because neither my husband nor I like them.
If you ever see us get shakes (and we've forgotten to have them hold the cherry), just watch, we'll be dumping the cherry in the closest trash can.
But if you are a fan of them and think they make the authentic milkshake or float, feel free to add them.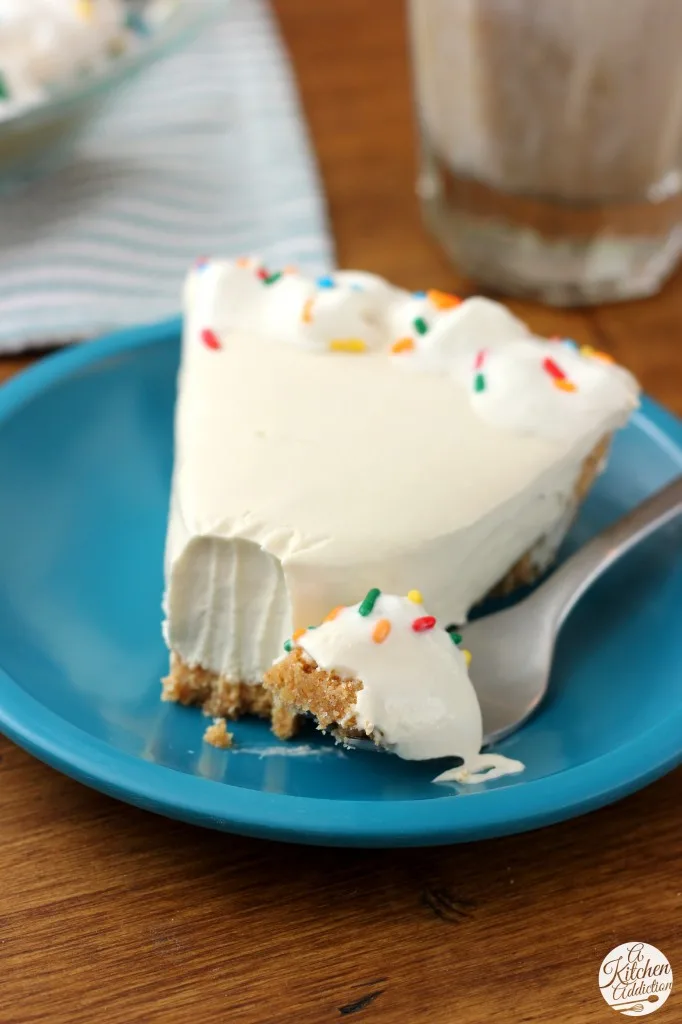 If you are still in need of a desert idea for this 4th of July weekend, make it this pie! It takes hardly any time to throw together and it's great for hot weather. The flavor is light and refreshing.
If it's going to be really warm where you are, you may want to freeze the pie. As you can tell from the pictures, the whipped cream started to melt after being in my warm kitchen for pictures.
Frozen or chilled this root beer float pie is just what you need to enjoy summer even more!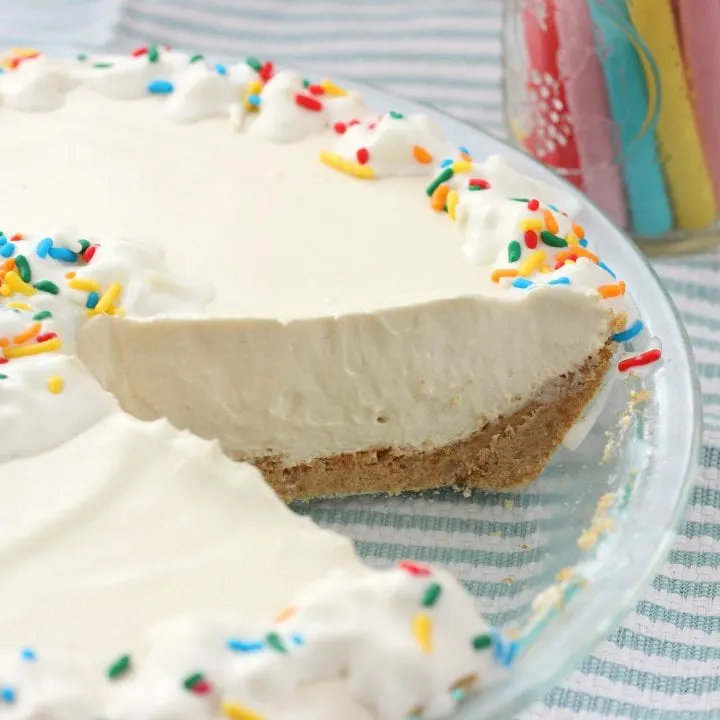 Root Beer Float Pie
Ingredients
For the Crust
1 1/2 C crushed graham cracker crumbs
1/4 C sugar
1/8 tsp salt
6 tbsp butter, melted
For the Pie
1 (8 oz) container frozen whipped topping, thawed
3/4 C cold root beer (regular or diet)
1/3 C non-fat milk
1 (1 oz) package sugar-free instant vanilla pudding mix
2 tsp Root Beer concentrate, optional
whipped cream, for garnish
Instructions
Preheat oven to 350 degrees Fahrenheit. Lightly spray a 9 inch pie plate with non-stick cooking spray.
Combine graham cracker crumbs, sugar, and salt in a bowl. Add in melted butter and stir until graham cracker mixture is coated. Press mixture into prepared pie plate.
Bake for 8 minutes or until crust just starts to turn light golden brown. Remove to a wire rack to cool completely.
In a large bowl, whisk together root beer, milk, pudding mix, and root beer concentrate for about 5 minutes, or until mixture starts to thicken. Carefully fold in whipped topping until combined.
Pour mixture into cooled pie crust. Refrigerate for 4 hours or until set.
Top with whipped cream and serve.
Store leftovers in the refrigerator.
Recommended Products
As an Amazon Associate and member of other affiliate programs, I earn from qualifying purchases.
This recipe is adapted from
Taste of Home
.