I think I may have found my new favorite way to eat asparagus, roasted with lemon sauce! Maybe it's the fact that the weather is getting warmer and the color green has reappeared just recently, but this dish tasted like Spring! The yogurt sauce is light and refreshing, balancing out the heavier flavor of roasted asparagus. There is just enough spice from the white pepper to give it a slight kick (feel free to add more!). So good!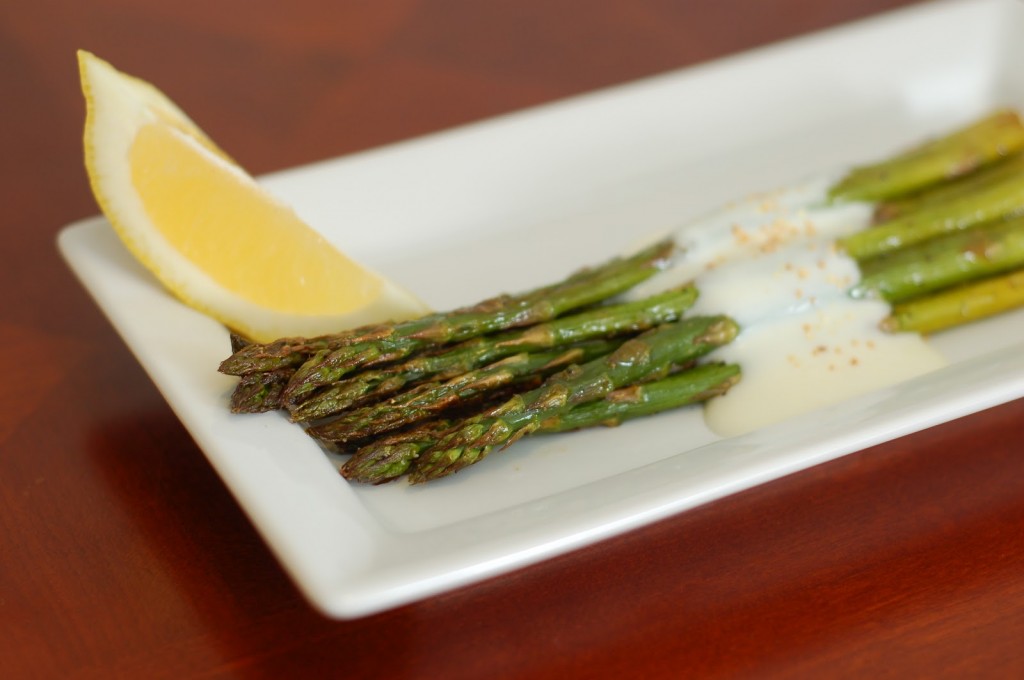 Roasted Asparagus with Garlic-Lemon Yogurt Sauce

Yield: 4 servings
Ingredients
1 lb asparagus, washed and trimmed
1 1/2 tbsp olive oil
salt, to taste
pepper, to taste
1/4 C plain Greek yogurt
1 tsp olive oil
2 1/2 tbsp fresh lemon juice
1 garlic clove, finely minced
1/8 tsp white pepper
Direction
Preheat oven to 425.
Place asparagus on baking sheet and drizzle with olive oil. Shake the pan to roll the asparagus in the oil. Sprinkle with salt and pepper to taste.
Roast for 12-15 minutes or until tender, stirring once halfway through.
Meanwhile, whisk together the yogurt, oil, lemon juice, garlic, and white pepper in a small bowl. Refrigerate until ready to serve.
To serve, remove asparagus to plates and top with yogurt sauce.