Thick, chewy cookies loaded with flavor and texture, that are healthy?? Yep! Sweetness from the ripened bananas and mini chips, along with the nutty texture of the oats makes these cookies hard to eat just one. Since it's bananas and oatmeal, that's practically banana bread, which is a breakfast food, so go ahead and eat these anytime of day! 🙂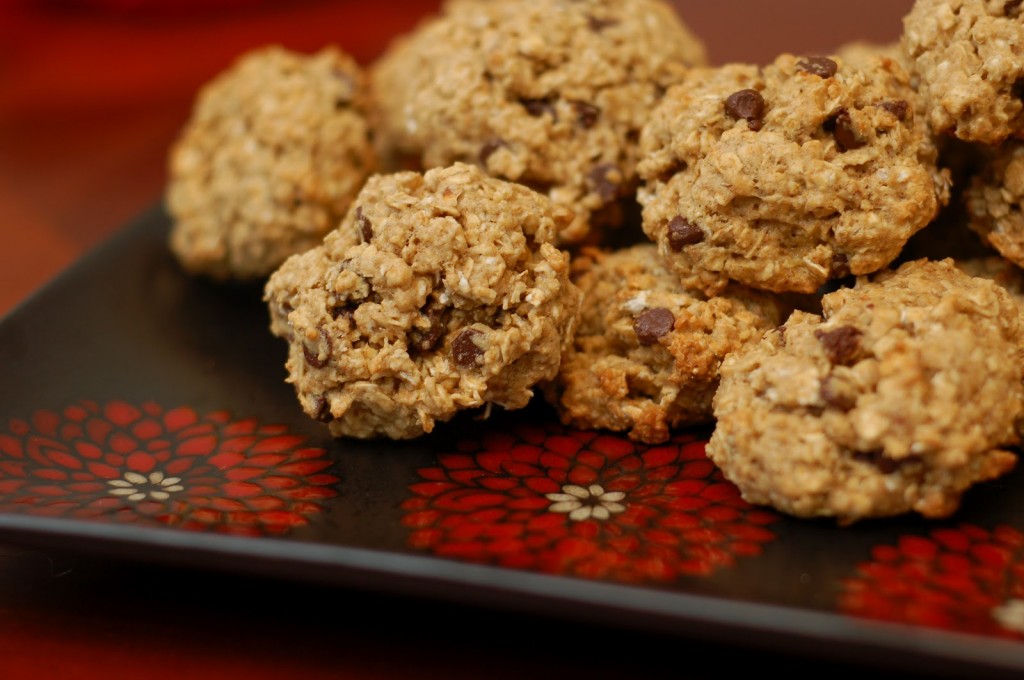 Have a great weekend! We are going to try and enjoy this sunny weather before it rains again! (And we'll probably bring some of these cookies along with us!)


Chewy Banana-Mini Chip Oatmeal Cookies

Adapted from: SkinnyTaste
Yield: about 30 cookies
Ingredients
1/2 C all-purpose flour
1/2 C whole wheat flour
1 tsp baking powder
1/2 tsp baking soda
1/2 tsp salt
2 tbsp butter, softened
1/4 C sugar substitute
1/4 C sugar
1/2 C brown sugar
1 egg, large
1/3 C ripe banana, mashed
1/2 tsp vanilla extract
2 C quick oats
1/4 C mini chips
Directions
Preheat oven to 350.
In a medium bowl, stir together flour, powder, soda, and salt.
In a separate bowl, cream together butter and sugars. Add in egg and beat until light and creamy. Mix in banana and vanilla.
By hand, stir in banana mixture into flour mixture until well-combined. Stir in oats and mini-chips.
Drop by heaping tablespoons onto greased cookie sheet. Bake for 8-10 minutes or until edges begin to brown. Do not over-bake.
Remove to wire rack and cool. Store in an airtight container.