Since yesterday was the first day of Spring, I thought that a nice side was needed that would go well with grilling, picnics, and all of the other activities that take place once the weather warms up. One of those sides is this super easy recipe for making your own hummus. Hummus can be made ahead of time and stored in the refrigerator for 3-4 days giving you the ability to plan ahead and have it ready for right when you need it!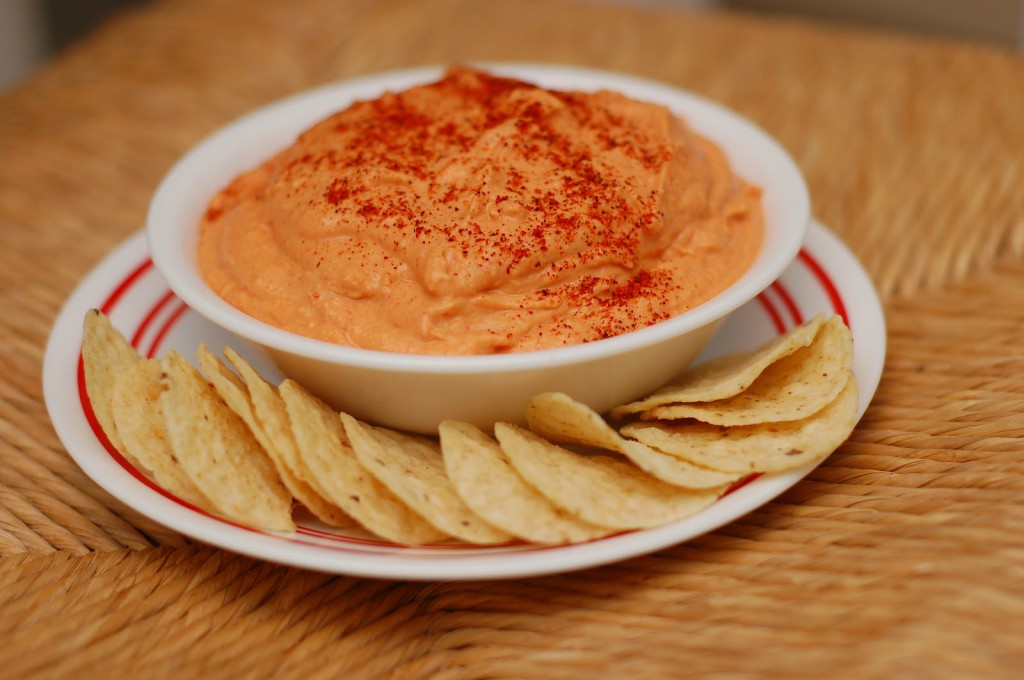 One nice thing about making your hummus is that you can adjust the ingredients to fit your tastes. Add more garlic, take away some of the lemon juice, it's up to you! Plus, you get to use your food processor and sit back and watch it do all of the work!
Goes great with baked tortilla chips!


Roasted Red Pepper and Garlic Hummus

Yield: about 2 cups
Ingredients
2 garlic cloves, peeled
1 15oz can chickpeas, drained with 2 tbsp liquid reserved
3/4 C roasted red peppers
1/4 C fresh lemon juice
1/4 C tahini
1 tbsp olive oil
1/2 tsp onion powder
1/4 tsp salt (You may need more if you have unsalted chickpeas.)
Crushed red pepper, for garnish
Directions:
In food processor, pulse garlic cloves until chopped. Scrape sides. Add the chickpeas, chickpea liquid, peppers, lemon juice, tahini, and olive oil. Process until smooth and slightly fluffy. Scraping sides as necessary.
Sprinkle in the onion powder and salt. Process until combined.
Remove the hummus to a serving bowl and refrigerate for at least an hour before serving to allow for flavors to blend.
Sprinkle with crushed red pepper before serving.