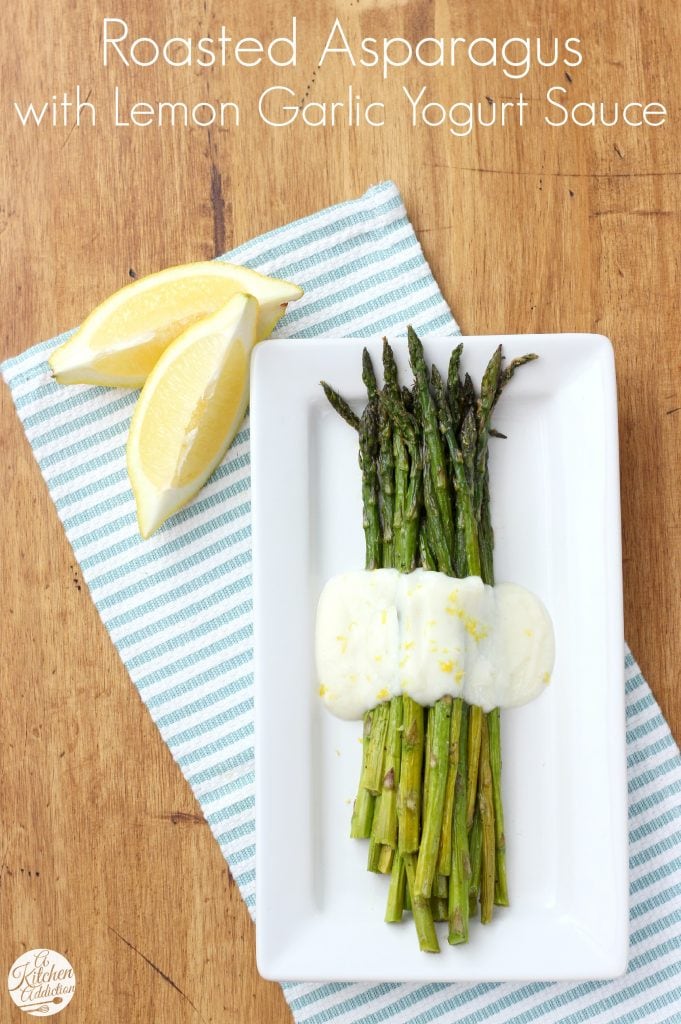 Asparagus is back! That means spring is here! (At least date-wise, not necessarily temperature wise.) We love taking advantage of the abundance of asparagus this time of year by trying different recipes. Sometimes, though, the simple recipes are best, and this roasted asparagus with lemon garlic yogurt sauce is just that.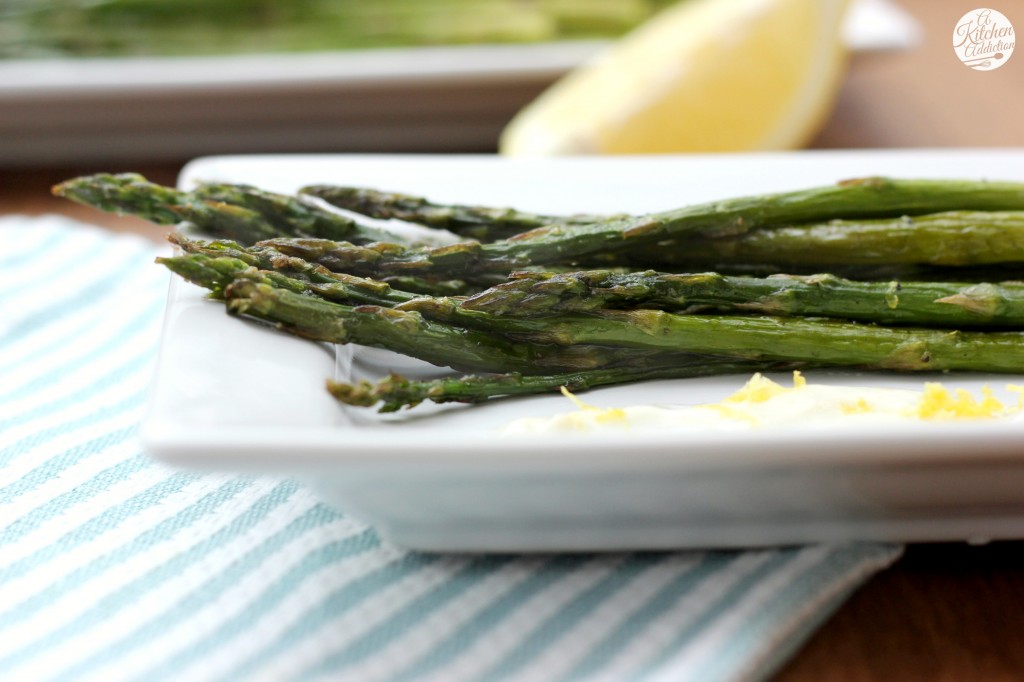 The asparagus is simply roasted with a bit of olive oil and salt and pepper. While I'm usually content to eat it just like that, this sauce takes the flavor to a whole other level! Fresh lemon juice and minced garlic are mixed into plain yogurt with a bit of olive oil and white pepper.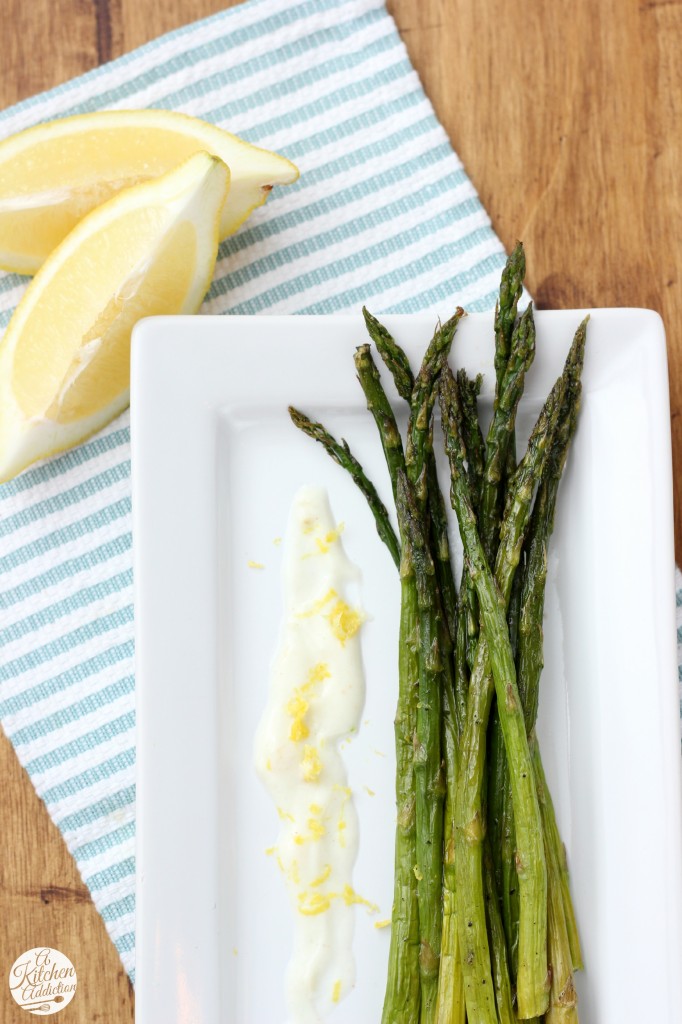 The flavors combine to create a bright tangy and savory sauce that is perfect for dipping your asparagus in or drizzling over the top right before serving! Simple, yet delicious!
Roasted Asparagus with Lemon Garlic Yogurt Sauce
Author:
Ingredients
1 lb asparagus, washed and trimmed
1 tbsp olive oil
salt, to taste
pepper, to taste
1/4 C plain Greek yogurt
1 tsp olive oil
1 1/2 tbsp fresh lemon juice
1 garlic clove, finely minced
1/8 tsp white pepper
fresh lemon zest, optional
Instructions
Preheat oven to 425. Line a baking sheet with a baking mat or parchment paper.
Place asparagus on baking sheet. Drizzle with olive oil and gently shake pan to roll asparagus around in the oil to coat. Sprinkle with salt and pepper to taste.
Roast for 12-15 minutes or until tender, stirring halfway through.
Meanwhile, whisk together yogurt, olive oil, lemon juice, garlic, and white pepper in a small bowl. Refrigerate until ready to serve. The longer you let the sauce sit, the better it will taste as the flavors get a chance to blend.
Remove asparagus from oven. Plate and top with sauce. Sprinkle with fresh lemon zest. Serve.