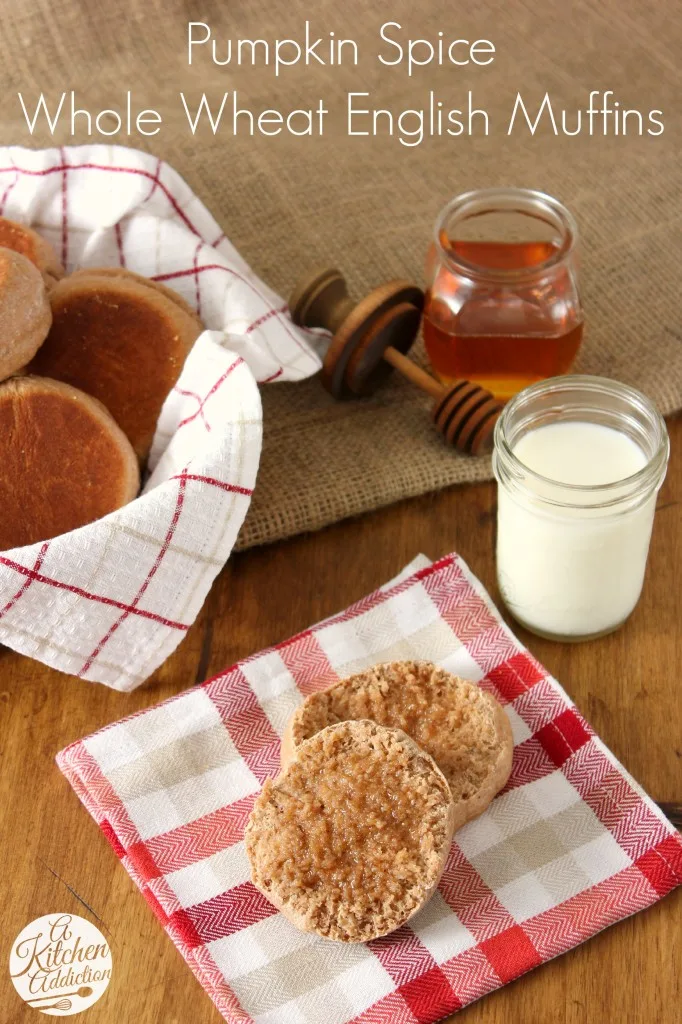 Life has been a little crazy around here lately. You see, on Thursday, a branch the size of most trees fell on our house and one of our cars. Remember how I mentioned a while back that my car died? Well, my husband's is now definitely dead.
Oh the joys of car ownership. Anyways, along with my husband's car getting mangled, the branch also brought down our power and phone lines. No power and internet for us. We finally got power back on late Monday night. Yay for electricity!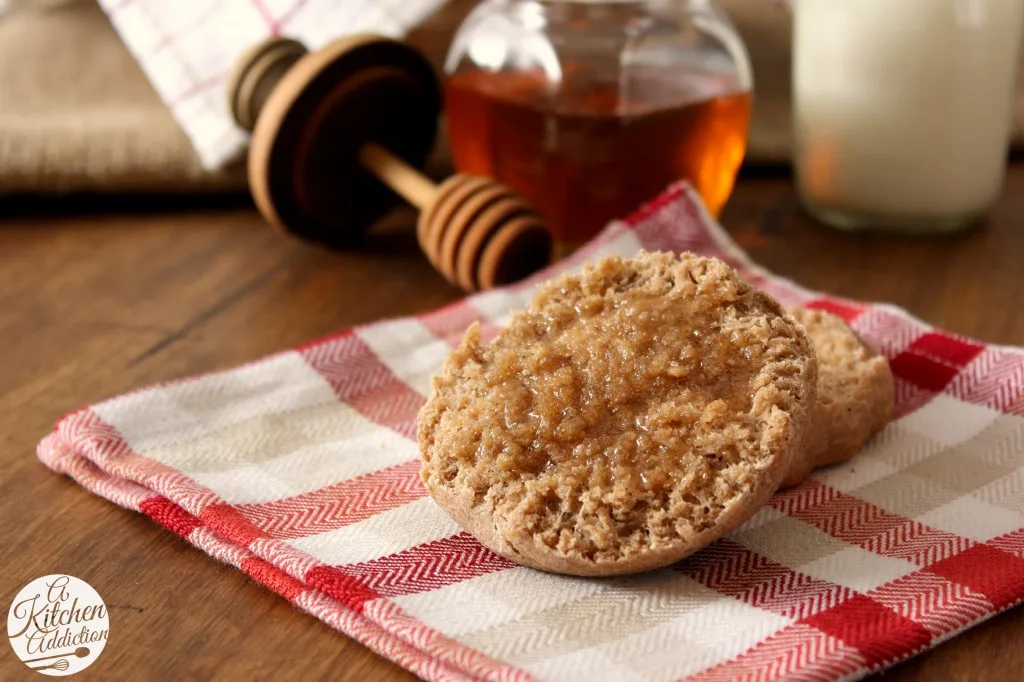 I love being able to turn on the lights when I walk into the room. You know what else I missed other than the obvious? I've missed baking and cooking! I get sick of eating out really quickly and miss a good home cooked meal.
So tonight I am really excited to make dinner and to make another batch of these pumpkin spice english muffins. They are so good, and I've been wanting to make another batch since last week.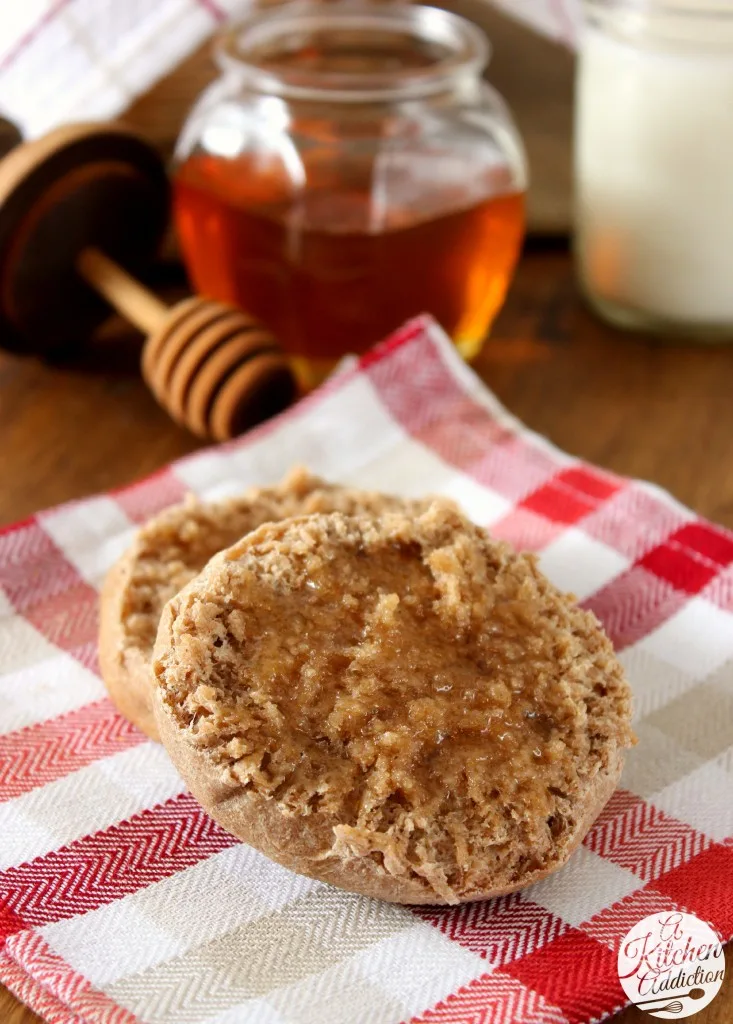 After making my first english muffins, I've made a list of all the varieties I want to try. One of them was a pumpkin spice flavor.
The base of these english muffins is a honey whole wheat recipe. Pumpkin spices are added into make these a fun fall variation.
They are perfect straight off the griddle or toasted the next day for breakfast. Drizzle on some honey and you'll realize how much you were missing out on by not trying to make your own!
Pumpkin Spice Whole Wheat English Muffins
Author:
Ingredients
2 C whole wheat flour
1 C bread flour
2 1/4 tsp active dry yeast (I used Red Star)
2 tsp baking powder
1 1/2 tsp salt
1 1/2 tsp cinnamon
1/4 tsp nutmeg
1/4 tsp ginger
1/8 tsp cloves
2/3 C milk, about 120-130 F
2/3 C water, about 120-130 F
1/4 C honey
cornmeal, for dusting
2 tbsp butter
Instructions
In the bowl of a stand mixer, mix together flours, yeast, baking powder, salt, cinnamon, nutmeg, ginger, and cloves.
In a small bowl, mix together milk, water, and honey. Add wet ingredients to dry ingredients. Beat on medium speed until flour is completely mixed in, scraping down the sides of the bowl a couple of times.
Switch out the paddle attachment for a dough hook. Turn mixer to medium-high and knead until dough is smooth and starts to pull away from the edges of the bowl. This will take about 10 minutes.
Scoop dough into a buttered or oiled bowl. Cover with plastic wrap and let rise in a warm place until dough is doubled in size, about 1 hour.
Turn dough out onto a lightly floured surface. Gently deflate. Divide into 8 pieces. (For smaller english muffins, divide into 10 pieces) Shape dough into balls. Dough will be sticky, but try to use as little flour as possible.
Place balls of dough onto a cookie sheet that has been sprinkled with cornmeal. Gently press dough down until about 1 inch thick and about 3 inches in diameter. Mist tops with olive oil or non-stick cooking spray. Cover loosely with plastic wrap. Let dough rise until doubled in size, about 40 minutes.
Heat griddle or large skillet to medium heat. Brush butter over hot griddle.
Gently place dough, cornmeal side down, onto griddle. Place dough about 2 inches apart. Reduce heat to medium-low and cook until bottoms are golden brown, about 8 minutes. Turn muffins over, reduce heat to low and cook for another 8-10 minutes or until muffins sound hollow when tapped.
Remove from griddle and allow to cool slightly before serving warm.
Once cooled, these muffins are best served toasted. Store in an airtight container for up to 5 days.
The base recipe is adapted from Abby Dodge.