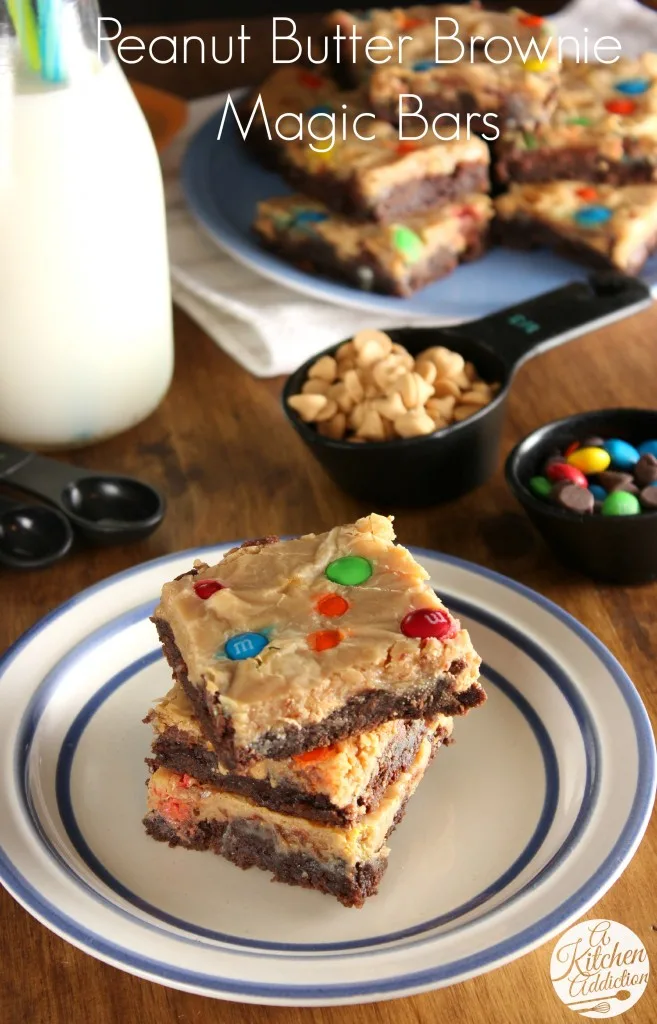 Today I'm happy to be partnering with OXO for their Bake A Difference campaign in support of Cookies for Kids' Cancer, a non-profit organization founded by two OXO employees inspired by their son's battle with cancer. During the month of September, OXO is donating $100 to Cookies for Kids' Cancer for every blog post that is dedicated to this campaign. If I can help by baking, I will!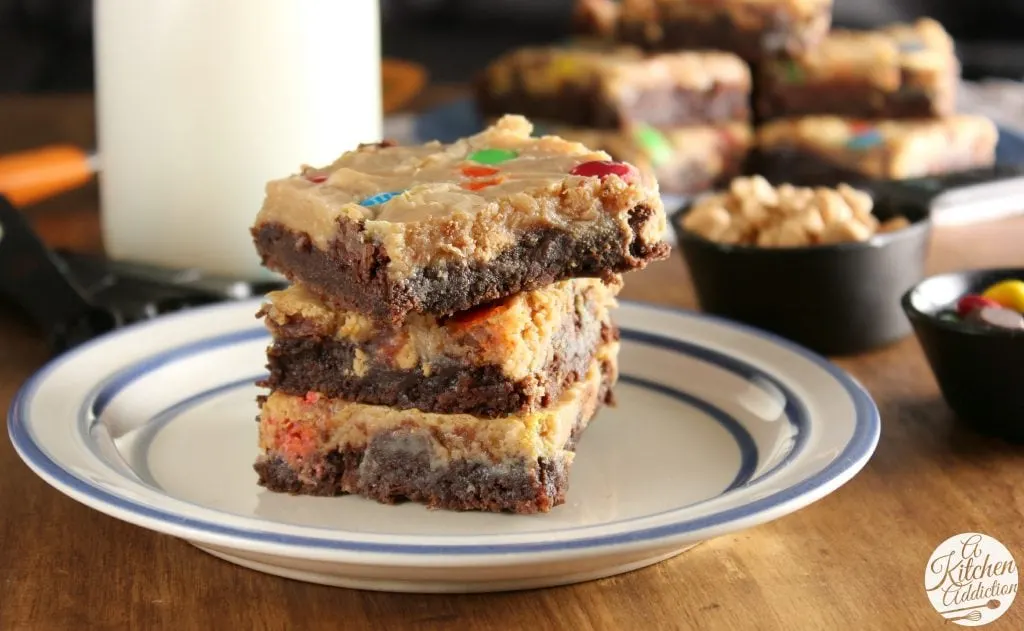 What better dessert to make for kids than brownies, brownies with peanut butter that are topped with M&M's! These peanut butter brownie magic bars are irresistible. The rich fudgy brownie base is topped with a peanut butter and sweetened condensed mixture. You really can't go wrong when sweetened condensed milk and peanut butter are involved. Throw in some peanut butter chips, chocolate chips, and M&M's, and you can't help but have seconds!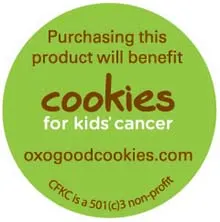 Along with donating money for this post about tasty brownies dedicated to Cookies for Kids' Cancer, OXO is also donating 25 cents per specially marked item in support of pediatric cancer. This is part of a $100,000 pledge to Cookies for Kids' Cancer in 2013. Look for specially marked OXO products at participating retailers!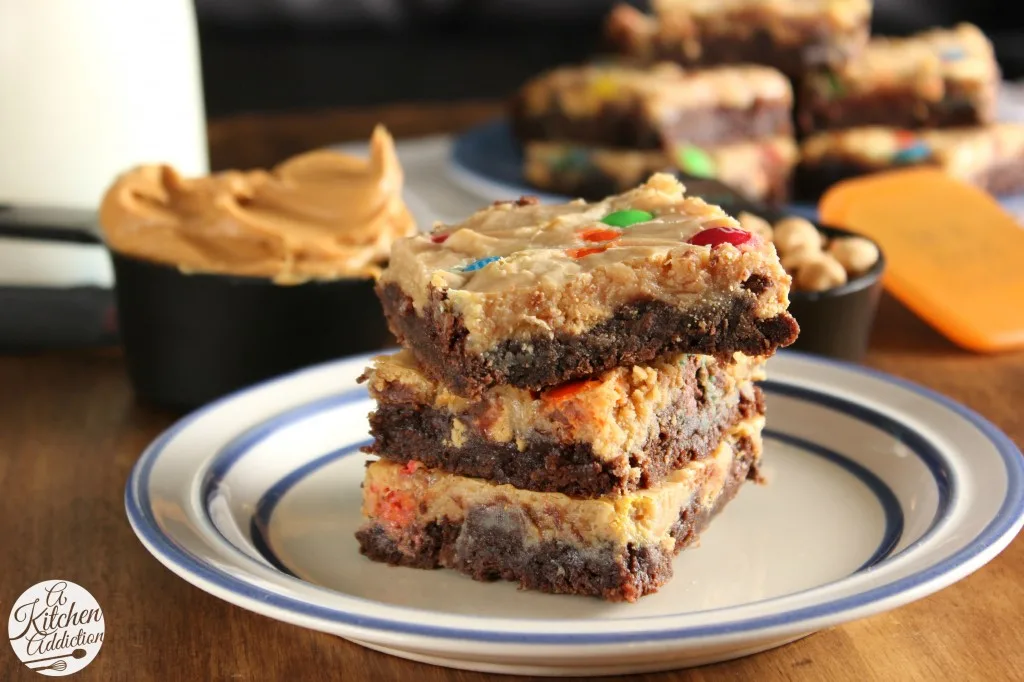 Peanut Butter Brownie Magic Bars #OXOGoodBrownie
Author:
Ingredients
2/3 C butter
1 3/4 C sugar
3 eggs
2 tsp vanilla extract
3/4 C unsweetened baking cocoa
1/2 tsp baking powder
1/4 tsp salt
1 C all-purpose flour
1/3 C peanut butter chips
1/4 C chocolate chips
1 (14 oz) fat-free sweetened condensed milk
1/2 C peanut butter
1/2 C M&M candies
Instructions
Preheat oven to 350. Lightly spray a 9×13 baking dish with non-stick cooking spray.
In a large sauce pan, melt butter over medium heat. Stir in sugar until sugar starts to dissolve. Remove pan from heat. Add eggs one at a time stirring after each addition. Stir in vanilla.
Mix in baking cocoa and beat until well-blended. Add baking powder, salt, and flour. Stir until well-combined. Pour batter into prepared baking dish.
Sprinkle with peanut butter and chocolate chips.
Stir together sweetened condensed milk and peanut butter. Pour over the top of the chips.
Sprinkle with M&M candies.
Bake for 20-30 minutes or until edges of bars start to turn brown. Allow to cool completely before cutting into bars.
I was not compensated for this post. I received product to help support the Bake A Difference campaign. As always, all opinions are 100% my own.
*100% of proceeds raised by Cookie for Kids' Cancer fund pediatric cancer research.