I customized my coffee using Folgers Flavors, as part of a sponsored post for Socialstars #remixyourcoffee All opinions are my own.
Fall has officially arrived! I have to admit it doesn't feel much different than the past few weeks, but I know cooler weather is coming. With the cooler weather comes hot cups of coffee. Hot cups of coffee that can actually be enjoyed because they are hot, that is.
I love to soak in the warmth of the coffee while savoring it as long as possible on a chilly morning. I'm always looking for new ways to make my coffee even better and Folgers just came out with a new product to help me, Folgers flavors coffee enhancers.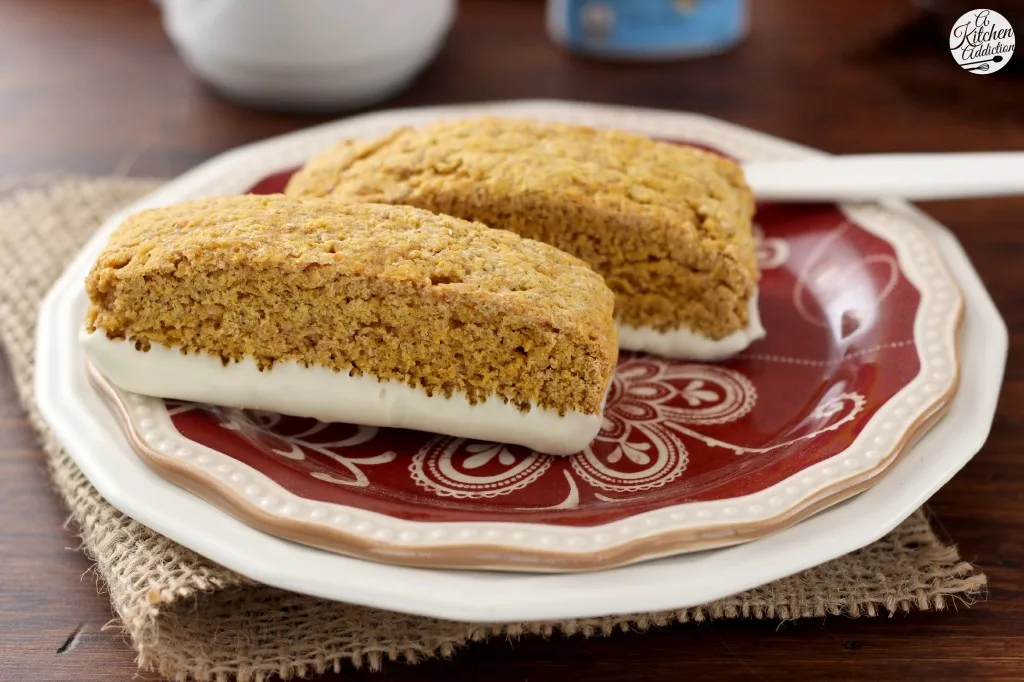 Pumpkin pie biscotti also makes my coffee experience better! Crunchy, spicy, and loaded with pumpkin flavor these biscotti make your fall morning coffee routine even more delicious.
The white chocolate is optional, but I don't think you'll want to skip the creamy sweetness that it gives the biscotti. White chocolate and pumpkin just go so well together!
I know people who eat biscotti by itself, but I've always been more in the group of people who dunk their biscotti.
Biscotti needs a good cup of coffee to go with it. Since I'm usually eating the biscotti at home, I don't have to worry about a bad cup of coffee.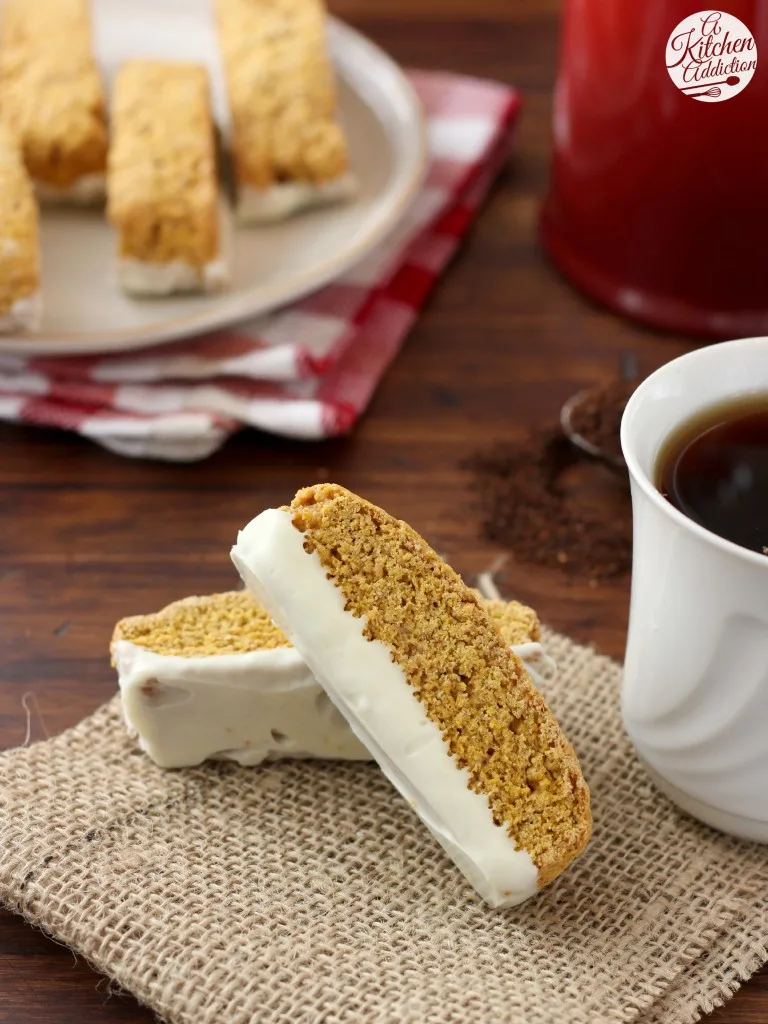 They come in four flavors: French Vanilla, Hazelnut, Caramel, and Mocha. Something for everyone! Just give a little splash in your cup for an instant flavor boost.
They're small enough to throw in your bag and don't need to be refrigerated. Bad coffee problem solved! Now I can always be confident that my biscotti will have a good cup of coffee to go with it! 😉
Pumpkin Pie Biscotti
Author:
Ingredients
1/2 C pumpkin puree (not pumpkin pie filling)
2 tbsp butter, room temperature
2 eggs
1 tsp vanilla extract
1 1/2 C all-purpose flour
1 C whole wheat flour
1/2 C sugar
1/4 C brown sugar
2 tsp baking powder
1/2 tsp salt
1 tsp cinnamon
1/4 tsp nutmeg
1/4 tsp ginger
1/8 tsp cloves
white chocolate for dipping, optional
Instructions
Preheat oven to 325. Line a cookie sheet with parchment paper or a baking mat.
In a stand mixer or with an electric mixer, beat together pumpkin, butter, eggs, and vanilla extract until creamy.
In a separate bowl, whisk together flours, sugars, baking powder, salt, cinnamon, nutmeg, ginger, and cloves. Add dry ingredients to wet ingredients and beat until combined.
Turn dough out onto a floured surface. Divide dough in half and shape into two 10 inch by 2 inch logs. Transfer logs to prepared cookie sheet.
Bake for 20-22 minutes or until edges are golden brown. Remove from oven and reduce oven to 300.
Allow to cool for 15 minutes. Using a serrated knife, cut logs into 1 inch pieces. Turn pieces on their sides. Return to oven and bake for another 10-12 minutes or until dry and crisp.
Remove to a wire rack to cool completely.
Melt white chocolate according to package instructions. Dip bottoms of biscotti in melted white chocolate. Place on wax paper or a baking mat. Allow chocolate to harden before serving.