No recipe today. Thanks to a sickness that's been hanging around our house the last few days, I'm still in a fog and am taking today off. But don't worry, I have some great recipes lined up for the rest of the week (including fudge and a slow cooker recipe!)! Plus, I have a giveaway for you!
A group of bloggers and myself have teamed up to bring a "Pick Your Prize" Giveaway as a way to show our appreciation, to you, our readers! We are thankful for all of you and the time you take out of your day to read our posts, leave a comment, send an email, etc. Even though some days are crazier than others and we aren't able to always respond right away, we read each and every interaction. We're glad you're here!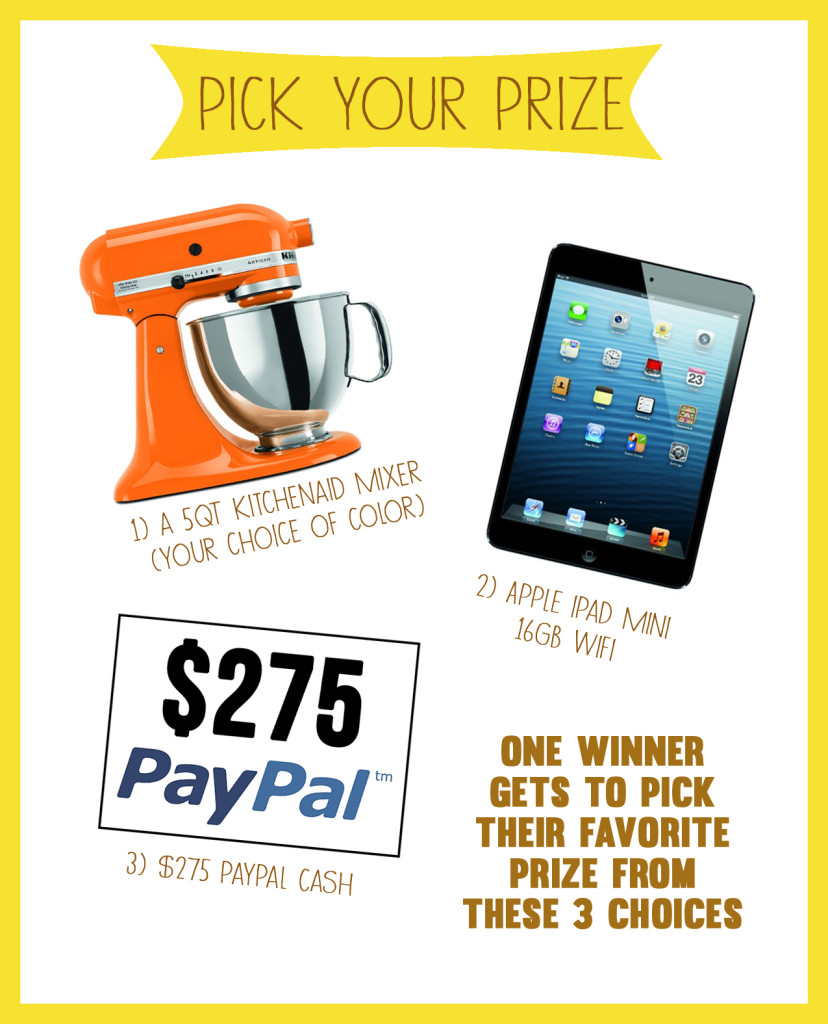 One lucky winner will get to choose from a 5 qt Kitchen Aid Stand Mixer in a color of your choice, an Apple Ipad Mini (16 GB), or $275 PayPal Cash. Enter the widget below for your chance to win! Good luck and thanks for reading!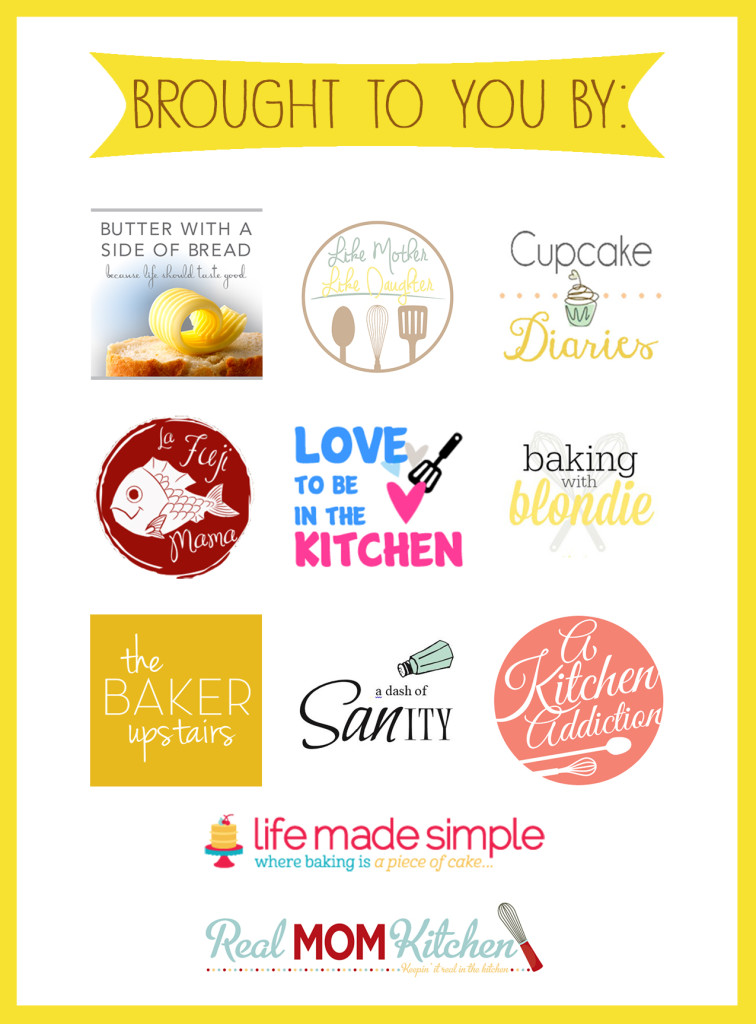 Disclaimer: This giveaway is sponsored by the blogs listed above. Giveaway runs from 10/27/14 – 11/03/14.