I hope everyone had a wonderful Thanksgiving! We enjoyed a surprisingly warm, sunny day. I don't think the furnace turned on once, though with the oven going most of the day, it probably wouldn't have turned on even if it were colder out!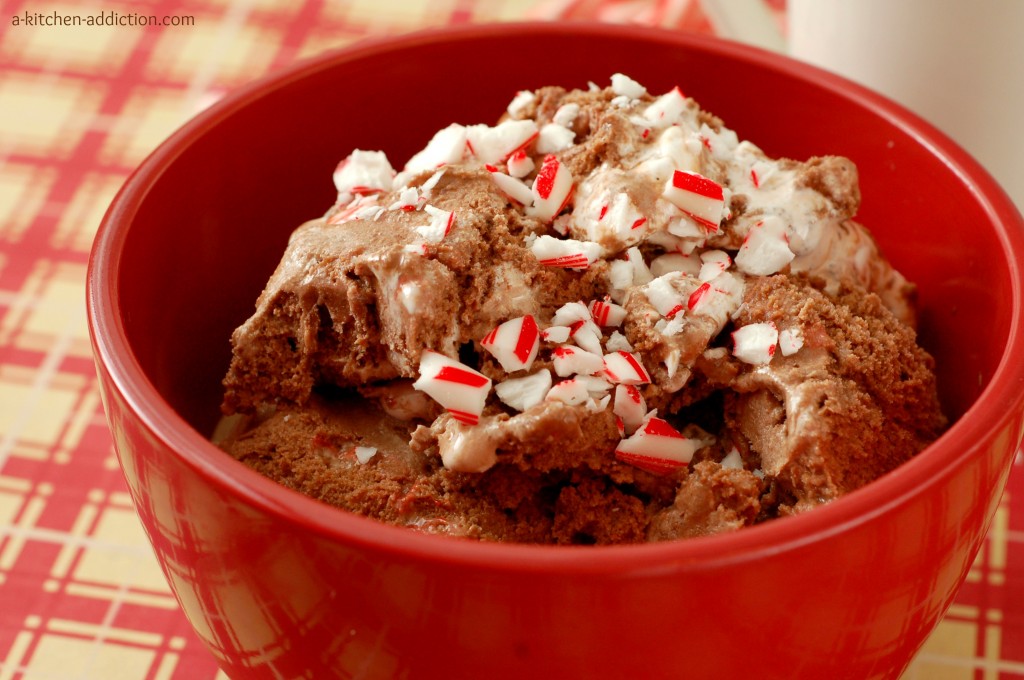 Because of the warm weather, I wanted to find a way to start the Christmas season off without warming up the house more than it already had been the last few days! Enter ice cream. For me, ice cream is a year round food. However, with the weather reaching into the 70's (!!) earlier this week, I didn't need an excuse! 🙂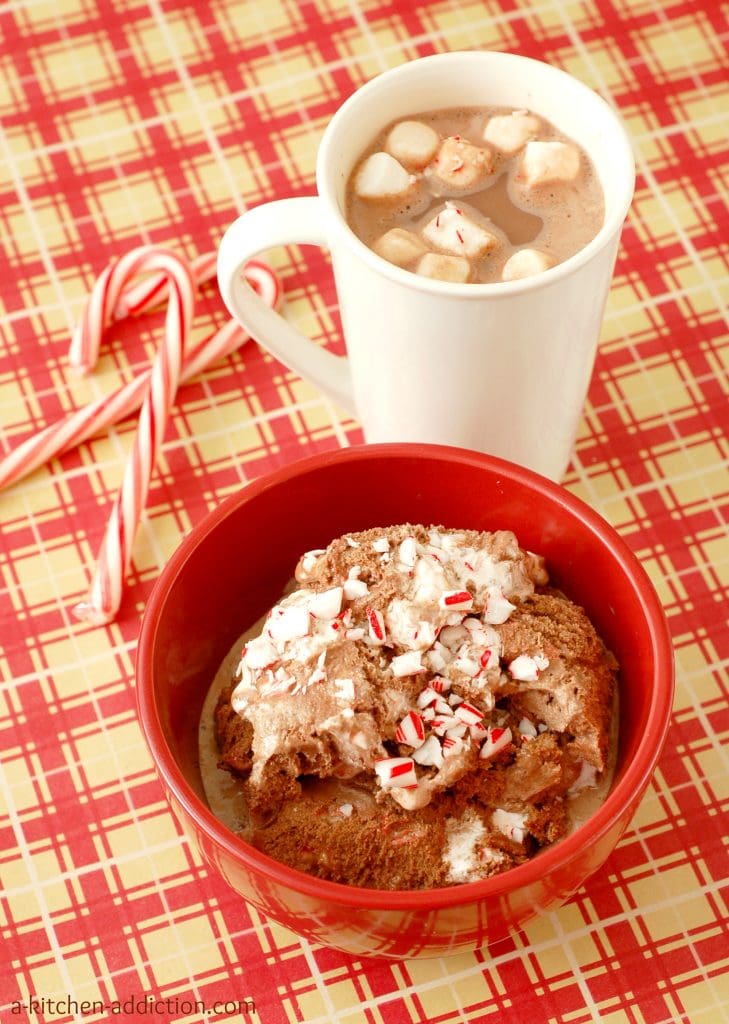 This ice cream is the perfect way to get in the Christmas spirit without turning on your oven. Mix together some hot chocolate mix with crushed candy canes, and fat-free half&half to create the creamy base for this ice cream. Swirl in some marshmallow creme after the ice cream is soft set, or skip it if you aren't a marshmallow fan, and you have a cold rendition of a holiday favorite! And, of course, it goes wonderfully with a big mug of peppermint hot chocolate!
Peppermint Hot Chocolate Ice Cream
Yield: about 1 quart
Ingredients
1 (15 oz) fat free evaporated milk, chilled
1 (14 oz) fat free sweetened condensed milk, chilled
1/2 C hot chocolate mix (homemade or store bought)
1/4 C unsweetened baking cocoa
1/2 C fat-free half & half (you can use milk but the half & half will make the ice cream creamier), chilled
1/2 C crushed peppermint candies
1/2 C or about half of a container of marshmallow creme (optional for swirl)
crushed peppermint candies for garnish, optional
miniature marshmallows for garnish, optional
Directions
Whisk together, milks, hot chocolate mix, baking cocoa, and half & half until well-combined.
Pour mixture into ice cream maker and freeze according to manufacturer's instructions. Five minutes before the finishing time or when ice cream is soft set, add crushed peppermint candies and finish churning.
Remove ice cream to a freezer safe container. Spoon small amounts of marshmallow creme over the top. Swirl marshmallow creme with a knife to distribute throughout.
Place ice cream in the freezer for an hour to finish freezing.
This recipe is linked with What's Shakin' Link Party.