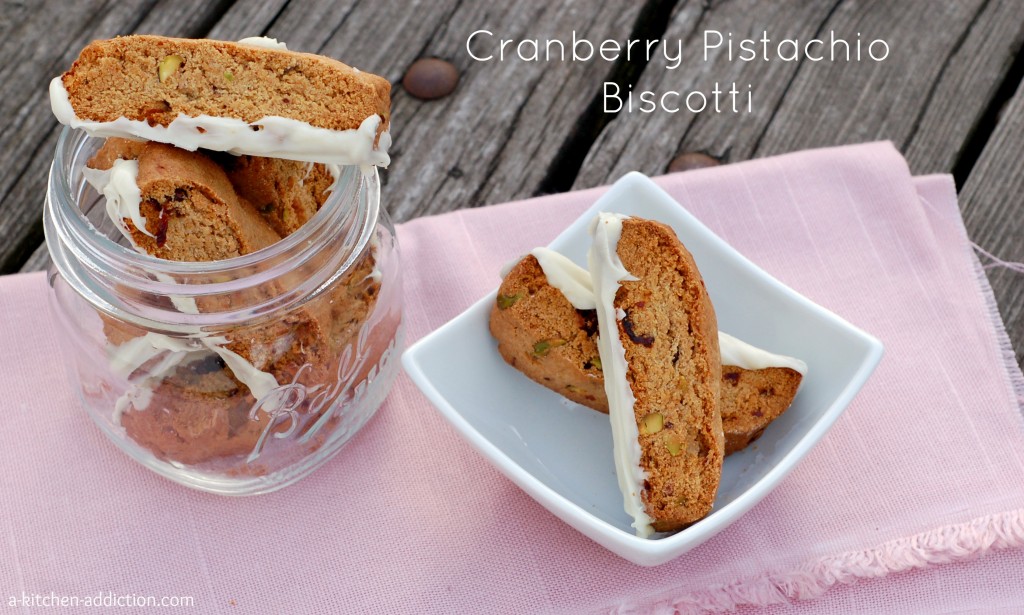 The arrival of the Christmas season means the arrival of the all out baking season! Lots of recipes, new and old, to be made, tried, revised, etc.! It also means the kitchen counters seem to be perpetually covered in flour, sugar, and dirty mixing bowls. . . 🙂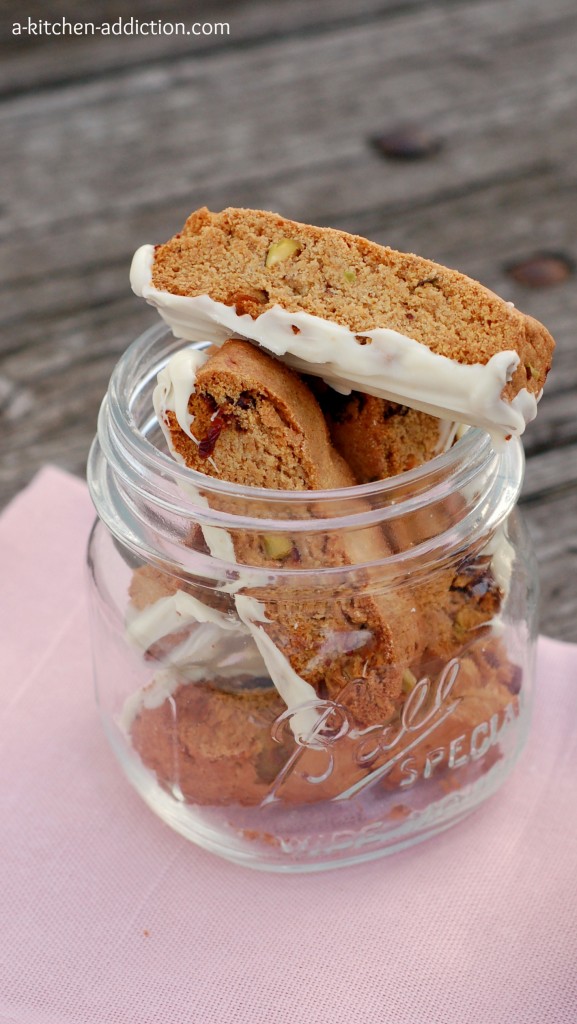 I love trying out new recipes every year that would make good gifts or that travel well. One recipe that seems to always make the cut is a biscotti variation. This year I thought I should make the tried and true combination of pistachio and cranberry in biscotti form. I love the way the salty nuttiness of pistachios pairs with the sweet tartness of dried cranberries.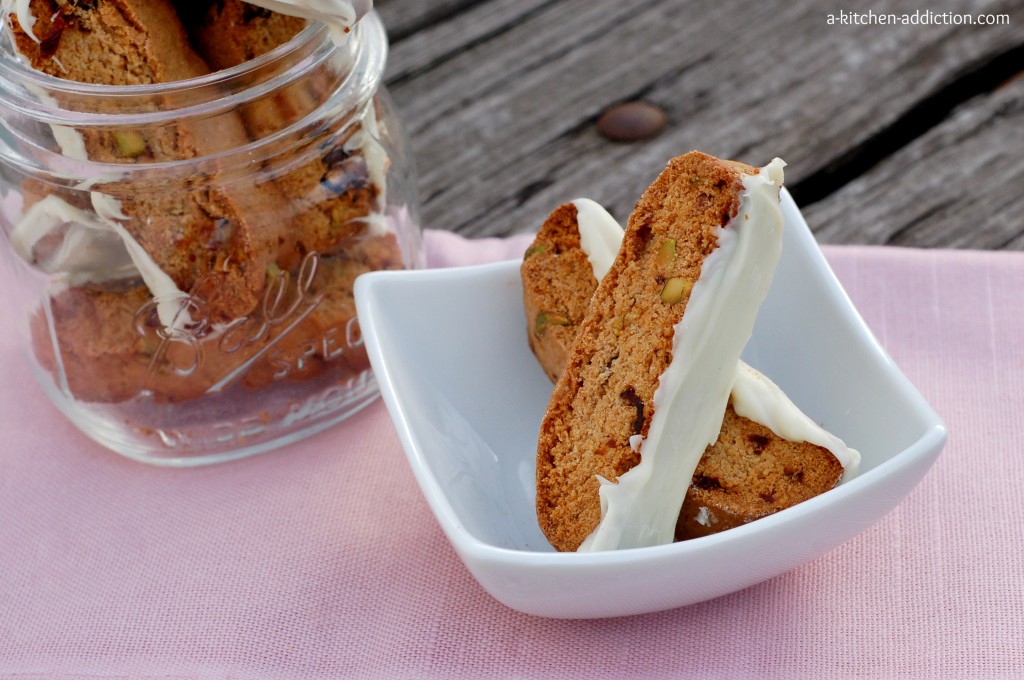 Dip them in some white chocolate and you have a perfect addition to a party or hostess gift! Plus, they ship well, travel well, and can be made in advance. What's not to like?! 🙂
Cranberry Pistachio Biscotti
Yield: 2o pieces
Ingredients
1/2 C whole wheat flour
1/2 C all-purpose flour
1 tsp baking powder
1/4 tsp salt
1/4 C unsalted butter, room temperature
1/4 C sugar or sugar substitute
1/4 C brown sugar
1 egg
1/2 tsp vanilla extract
1/4 C shelled pistachios, coarsely chopped
1/4 C dried cranberries, coarsely chopped
white chocolate for dipping, optional
Directions
Preheat oven to 350. Line cookie sheet with parchment paper or spray with non-stick cooking spray.
In a medium bowl, whisk together flours, baking powder, and salt. Set aside.
In the bowl of a stand mixer (or using an electric mixer), cream together butter and sugars. Add in egg and vanilla extract and beat until creamy. Slowly add in flour mixture and beat until combined. Stir in chopped pistachios and cranberries.
Turn dough out onto a floured surface. Shape into a 10 inch by 2 inch log. Transfer log to cookie sheet.
Bake for 20-22 minutes or until edges turn golden brown and is firm to the touch.
Transfer to a wire rack and allow to cool for 20 minutes.
Turn heat to 300. Using a serrated knife, cut the log into 1/2 – 1 inch pieces. Arrange the pieces on the cookie sheet so that they are not touching.
Return to oven and bake for another 10-12 minutes per side or until dry and crisp.
Remove to a wire rack to cool. Store in an airtight container.
If dipping in white chocolate, melt white chocolate in the microwave according to directions on the package. Dip the bottoms of the biscotti in the chocolate. Allow to cool and harden on wax paper or a silicone mat to prevent sticking. Serve when chocolate has hardened.
This recipe is adapted from Real Simple.