Chocolate and almond butter. Are you a fan? Normally I go straight for the chocolate peanut butter combination in baking, but this time I just couldn't get past my jar of almond butter.
It's been awhile since I've used it for anything other than toast, so I stopped at the jar of almond butter, grabbed a bag of semi-sweet chocolate chips, and got to work.
Since my life is all about quick and easy lately, these salted chocolate almond butter bars are a simple no-bake dessert that require only a microwave.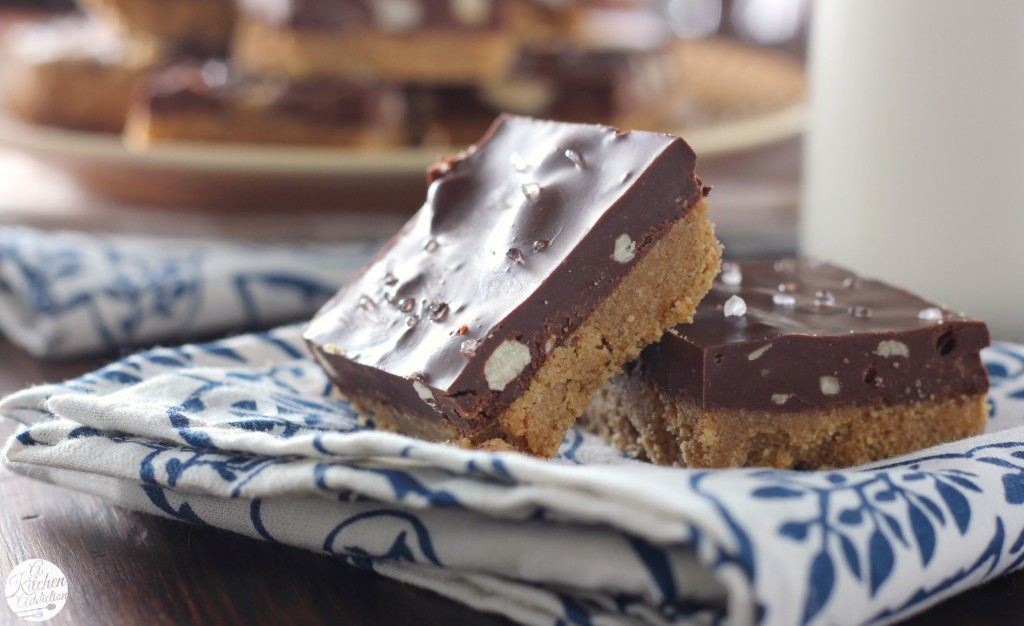 The bars start with a simple graham cracker crumb crust with a bit of almond butter mixed in. For the topping all you have to do is melt some chocolate chips, stir in some almond butter, and add a few chopped almonds.
Spread it over the base and sprinkle with coarse salt. Refrigerate and eat up!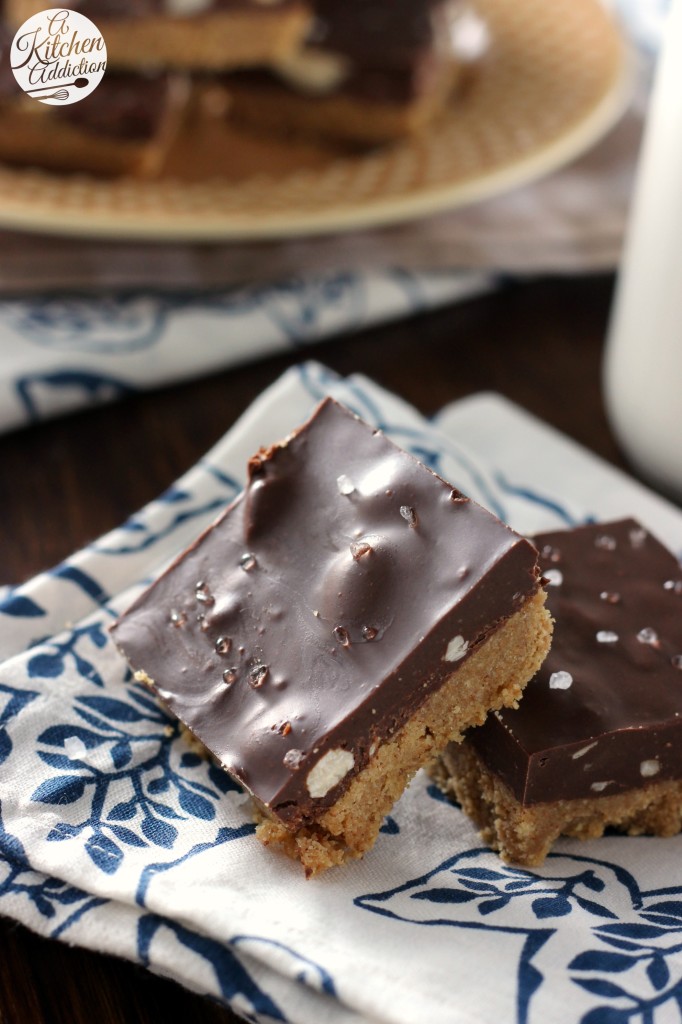 Sweet and salty. Crunchy and creamy. These no bake bars are perfect in so many ways! And did I mention they're super easy?!
Bring them to your next bbq or serve them up as an easy dessert for the family. Either way these bars will disappear in a hurry!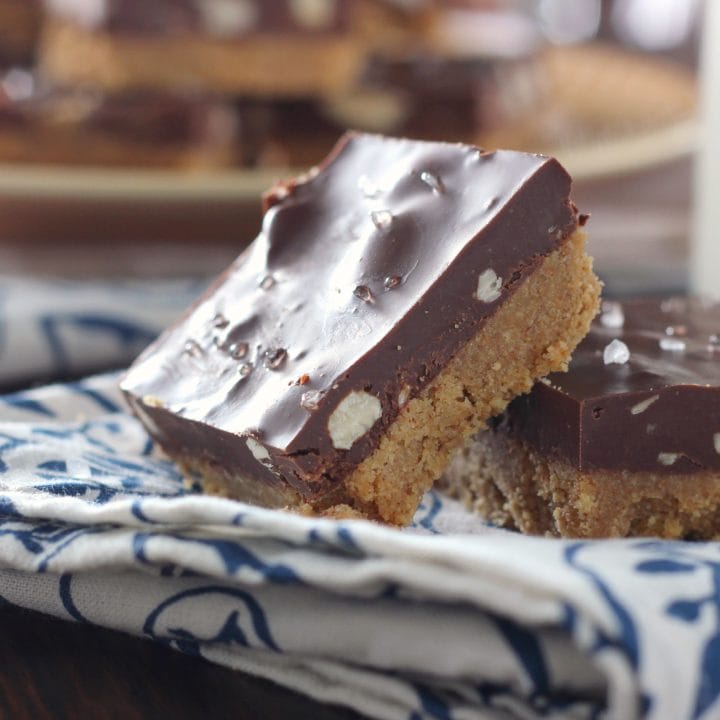 Salted Chocolate Almond Butter Bars
Total Time:
2 hours
15 minutes
Ingredients
For the Crust
12 whole graham cracker sheets, crushed
2 tbsp sugar
1/4 tsp salt
6 tbsp butter, melted
3 tbsp creamy almond butter
1/2 tsp vanilla extract
For the Topping
1 1/2 C semi-sweet chocolate chips
1/4 C almond butter
1/3 C almonds, chopped
coarse sea salt, for garnish
Instructions
Line an 8x8 inch baking dish with aluminum foil so that the edges hang over the side of the baking dish.
In a food processor, pulse together crushed graham crackers, sugar, and salt until combined. Add in melted butter, almond butter, and vanilla extract and pulse until completely combined.
Firmly press mixture into the bottom of prepared baking dish. Set aside.
In a microwave safe bowl, melt chocolate chips according to package instructions. Stir in almond butter until smooth. Stir in chopped almonds.
Pour mixture over the top of the graham cracker base. Spread with a spatula to even out. Sprinkle with sea salt.
Refrigerate for at least 2 hours before lifting bars from dishes and cutting into pieces.
Recommended Products
As an Amazon Associate and member of other affiliate programs, I earn from qualifying purchases.