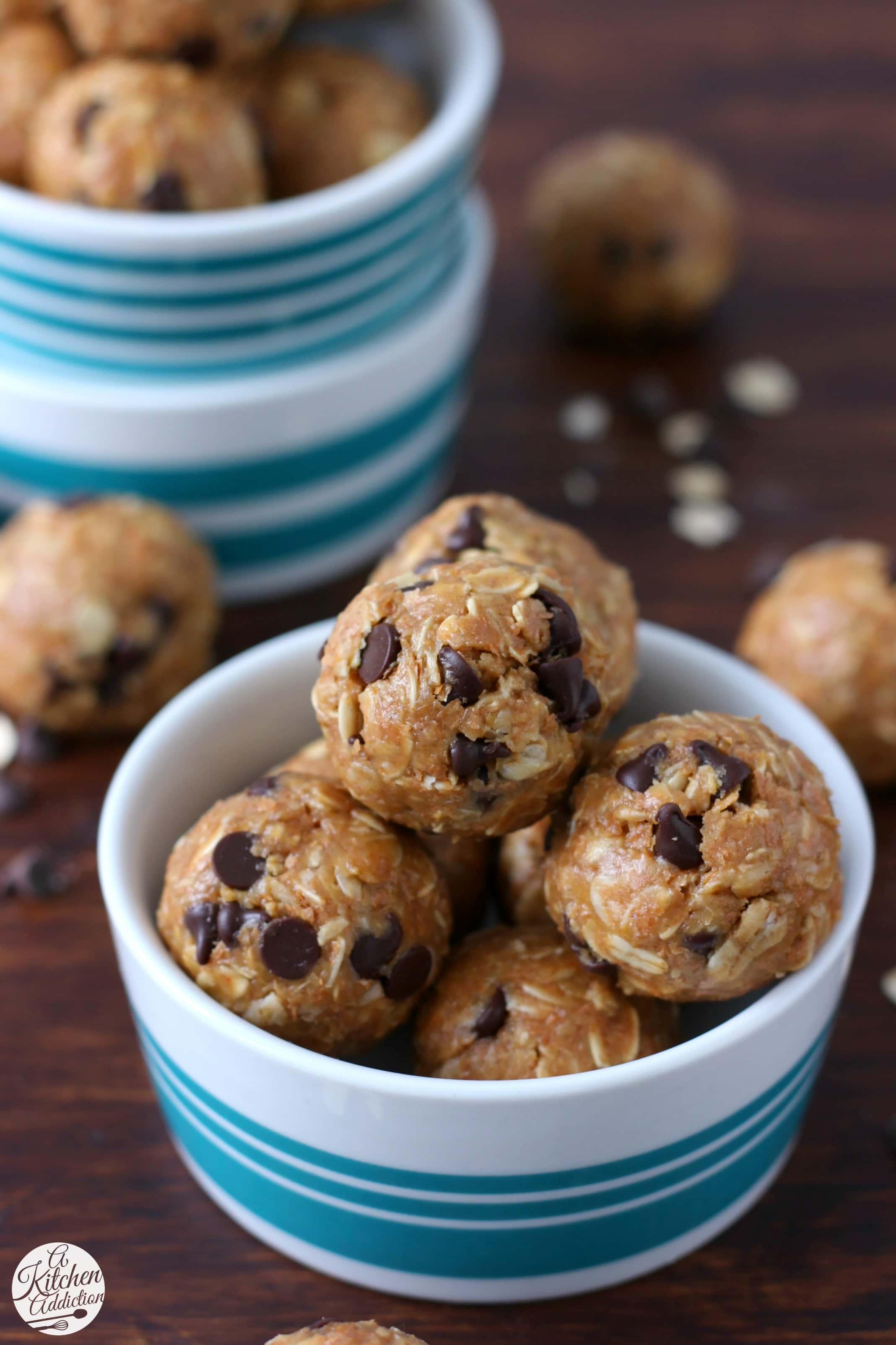 Have you heard? Today is National Peanut Butter Day! Definitely a day worth celebrating. If you've read this blog for any length of time, you probably think that we celebrate every day.
That assumption wouldn't be that far off. If you look at our cupboards, you'll see multiple jars of peanut butter there on any given day! But today just gives us another excuse to eat peanut butter.
Since it's still January, I figured we'd celebrate with a healthier treat in these peanut butter oatmeal cookie granola bites.
These granola bites taste just like a peanut butter oatmeal cookie just without all of the butter and sugar. They are super easy to make, as you can tell from the short instructions below, and they're packed with healthy ingredients.
Oats, whole wheat flour, oat bran, and peanut butter all add to the nutritional value. Instead of brown or white sugar, honey is used as the sweetener and to help bind the granola bites together.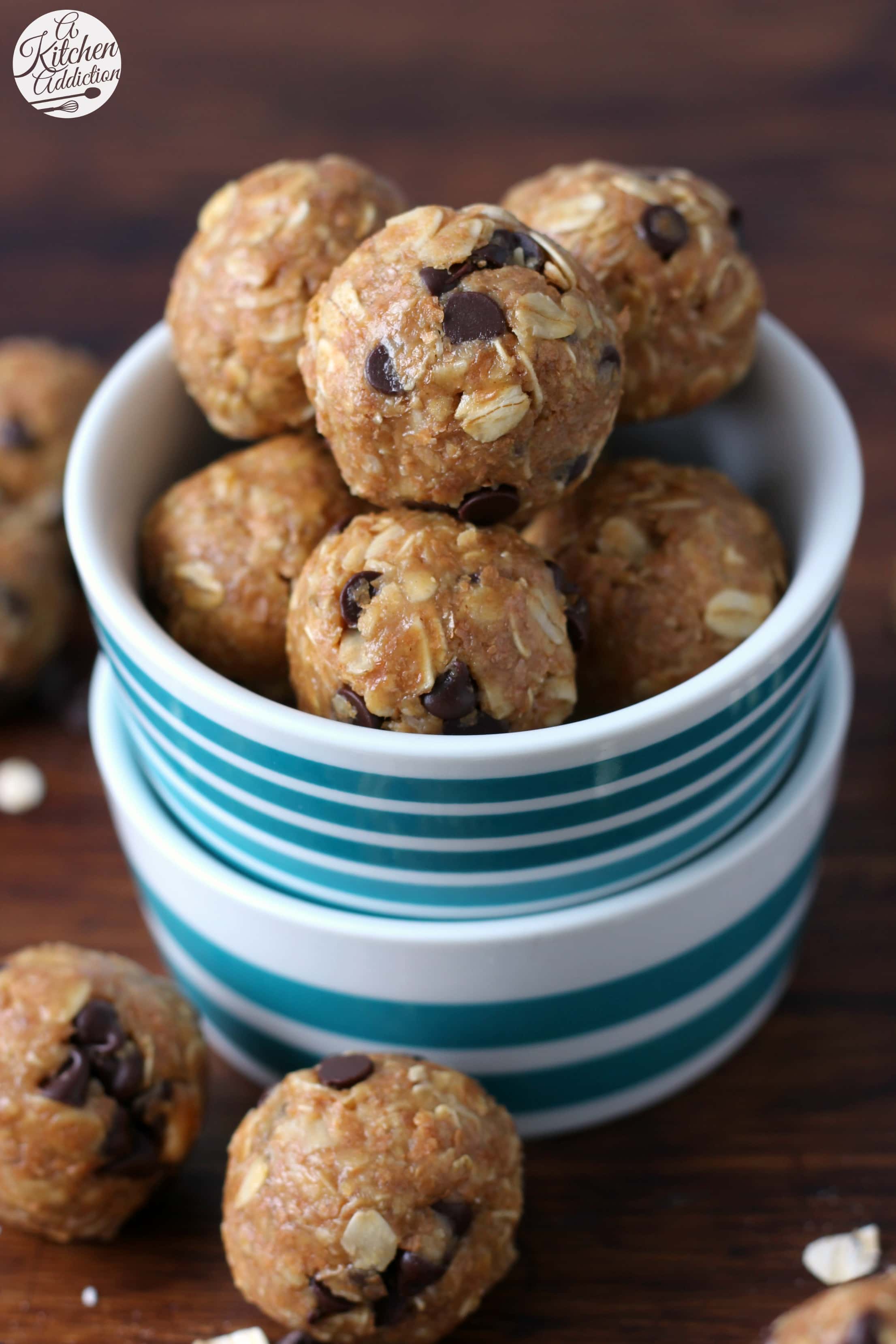 Since they're filled with complex carbs, fiber, and protein, these bites make a great healthy snack or breakfast-on-go that will actually satisfy your hunger.
Make a batch (or two!) at the beginning of the week, and you'll have a healthy option to munch on when hunger hits all week long!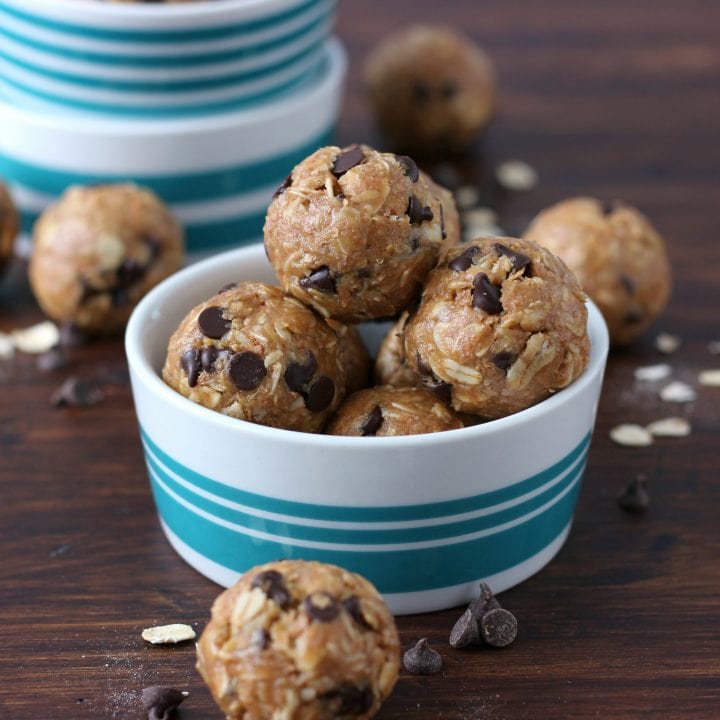 Peanut Butter Oatmeal Cookie Granola Bites
Refrigeration Time:
15 minutes
Ingredients
1 1/4 C regular oats
1/4 C whole wheat flour
1/2 C oat bran
1/2 tsp salt
1/2 C honey
1/2 C natural no-stir peanut butter
1 tsp vanilla extract
1/4 C mini semi-sweet chocolate chips
Instructions
In a large bowl, whisk together oats, flour, oat bran, and salt. Add in honey, peanut butter, and vanilla extract. Stir to combine. Stir in mini chocolate chips.
Shape granola into balls. If dough is sticky, refrigerate for 15 minutes before shaping into balls.
If kitchen is warm, store granola bites in refrigerator.
Recommended Products
As an Amazon Associate and member of other affiliate programs, I earn from qualifying purchases.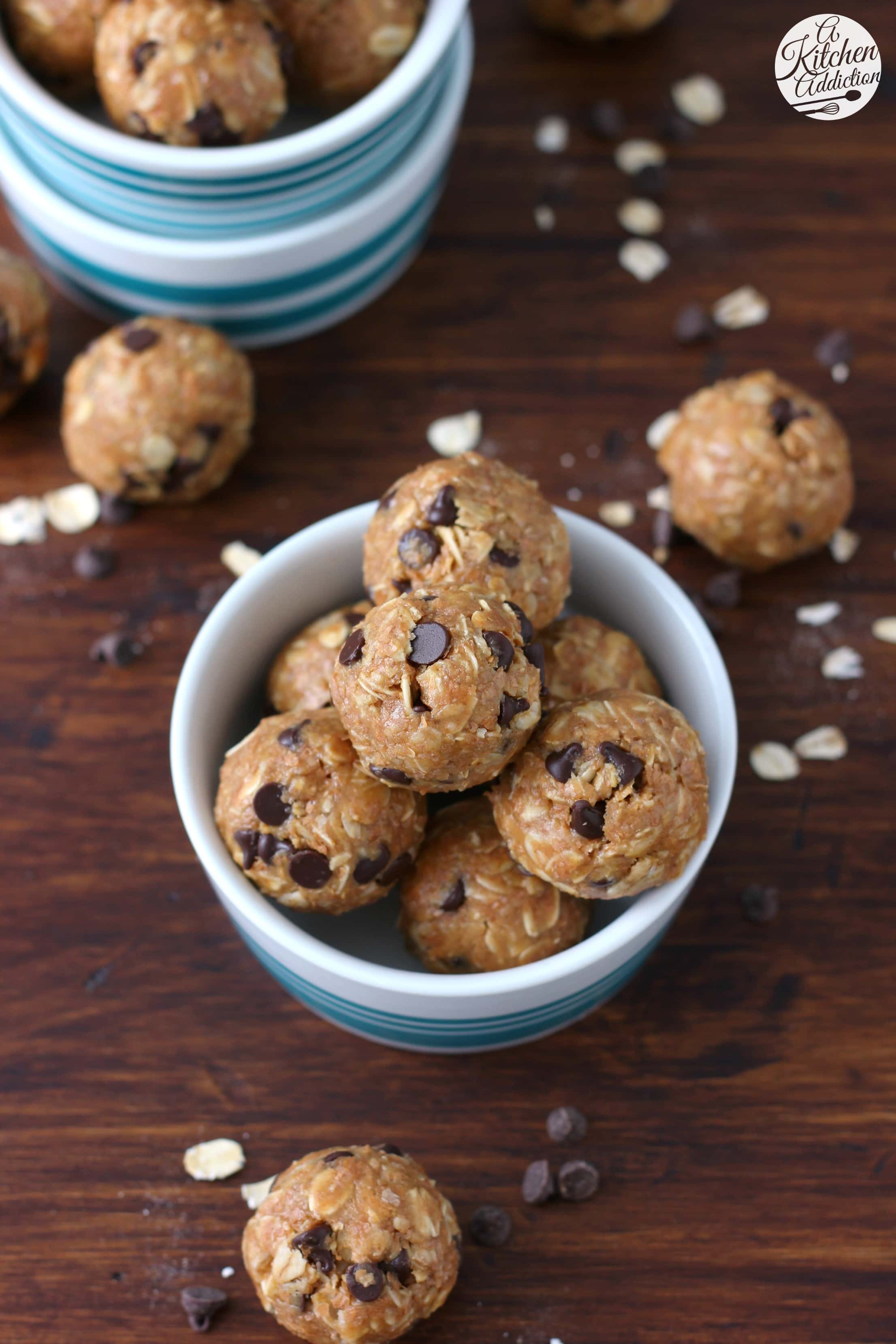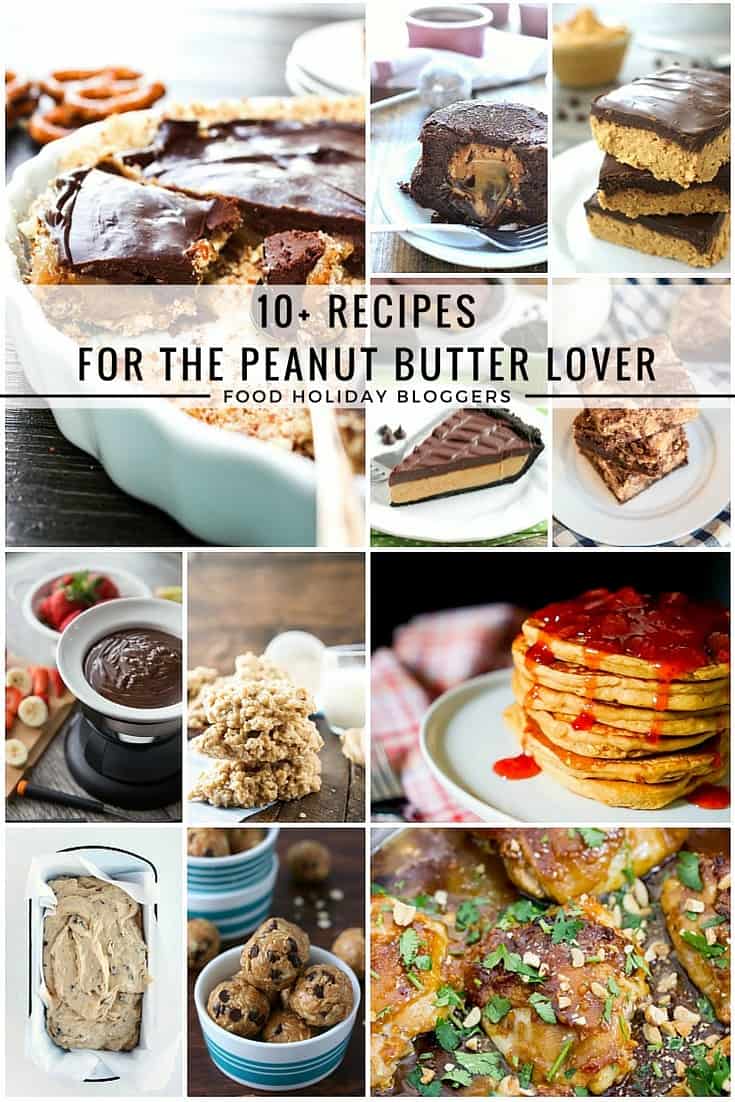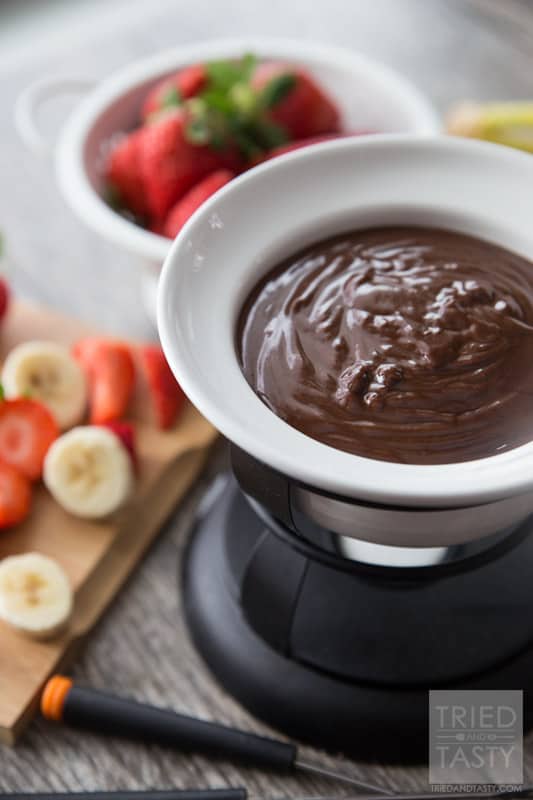 Three Ingredient Chocolate Peanut Butter Fondue // Tried and Tasty
Peanut Butter No Bake Cookies // Sugar & Soul
No-Bake Peanut Butter Pie // Dessert Now Dinner Later
Peanut Butter and Jelly Pancakes // The Love Nerds
Peanut Butter Oatmeal Cookie Granola Bites // A Kitchen Addiction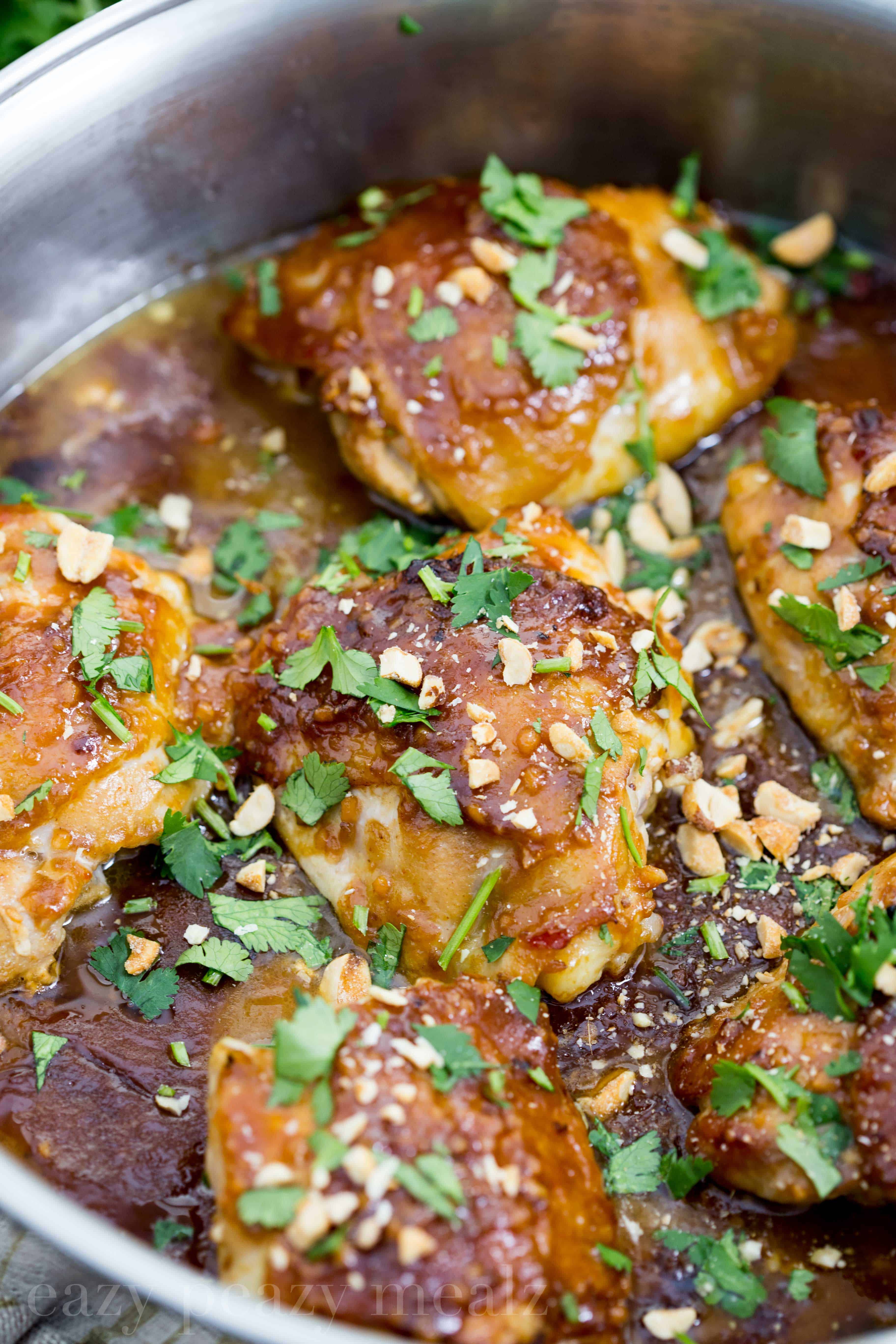 Thai Peanut Skillet Chicken // Eazy Peazy Mealz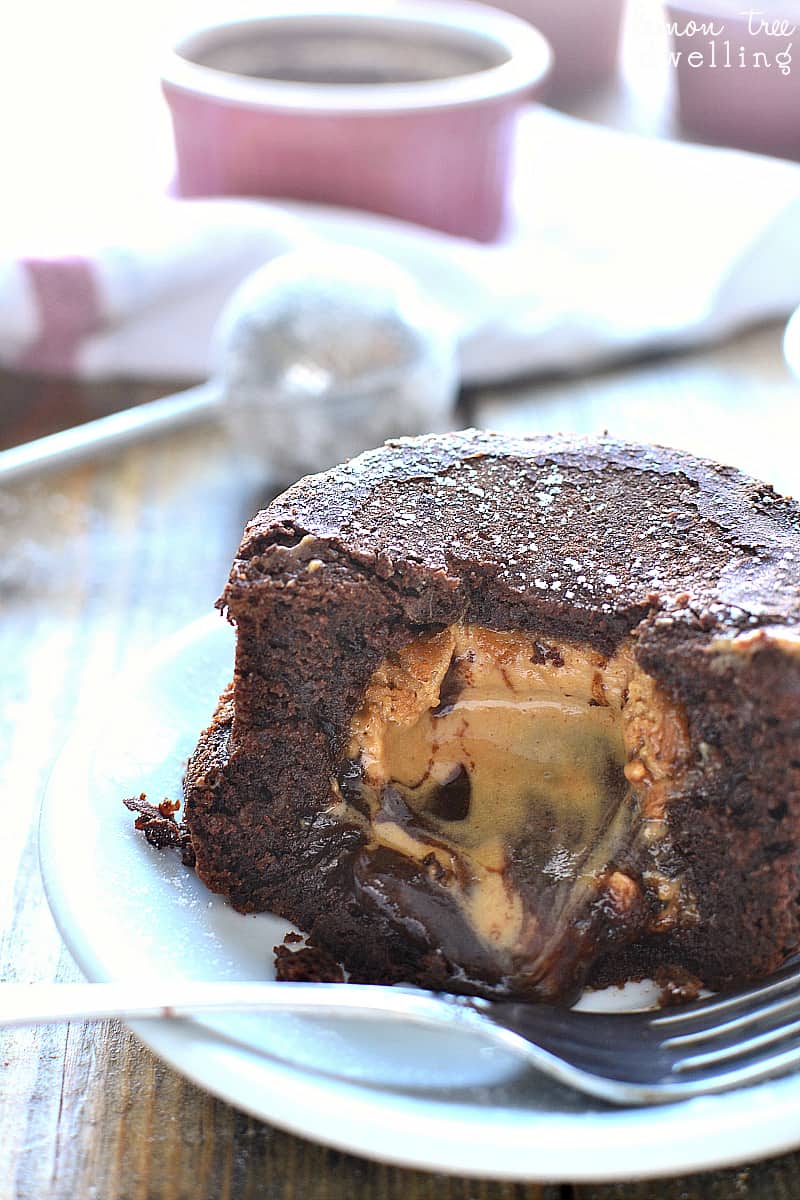 Chocolate Peanut Butter Lava Cakes // Lemon Tree Dwelling
Peanut Butter Cheesecake Brownies // Like Mother Like Daughter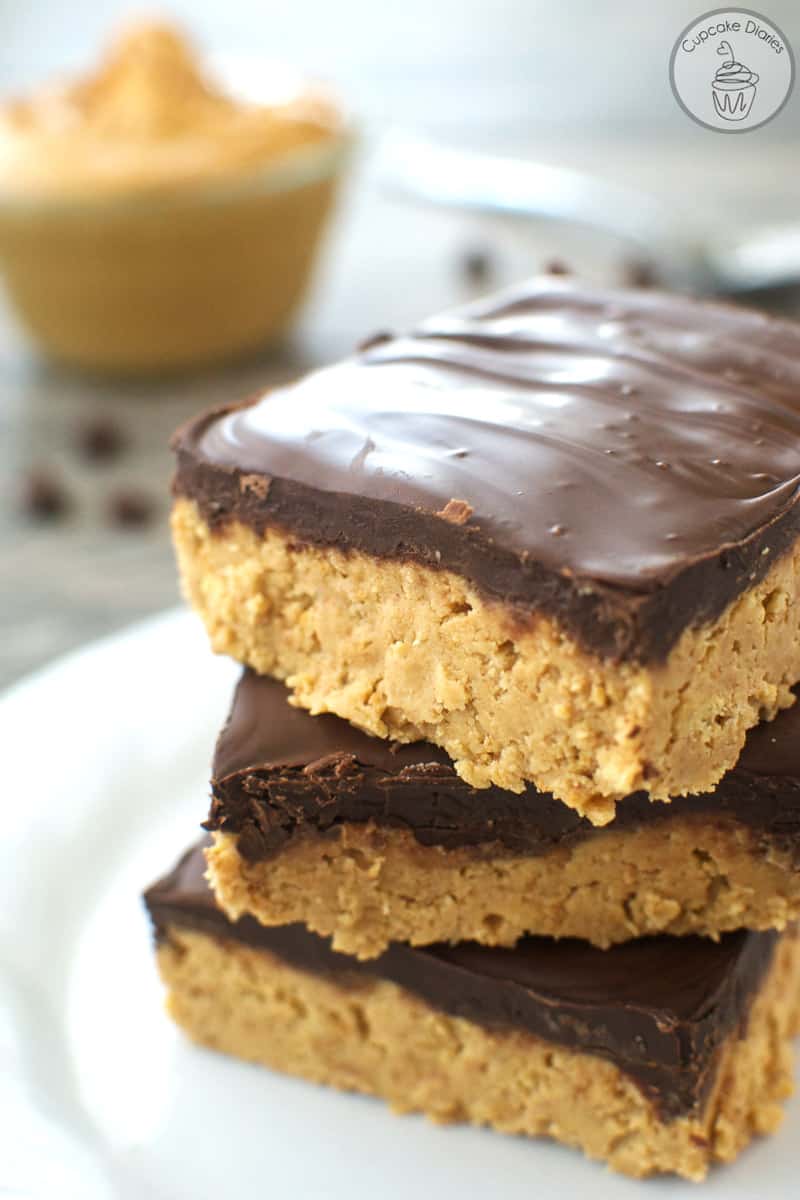 Lunchroom Peanut Butter Bars // Cupcake Diaries
Chocolate Peanut Butter Caramel Tart // A Dash of Sanity
Peanut Butter Banana Bread // One Sweet Appetite