Three. That's the number of times I've made this cinnamon raisin honey wheat english muffin bread in the last two weeks. And it's not because the first two times were flops. In fact, it's the exact opposite. We devoured the first loaf before I even had time to think about taking pictures. The second time I was pulling the loaf out of the oven as my husband walked in the door. There was no hope of getting pictures then! The third time I made sure to take pictures before my husband got home!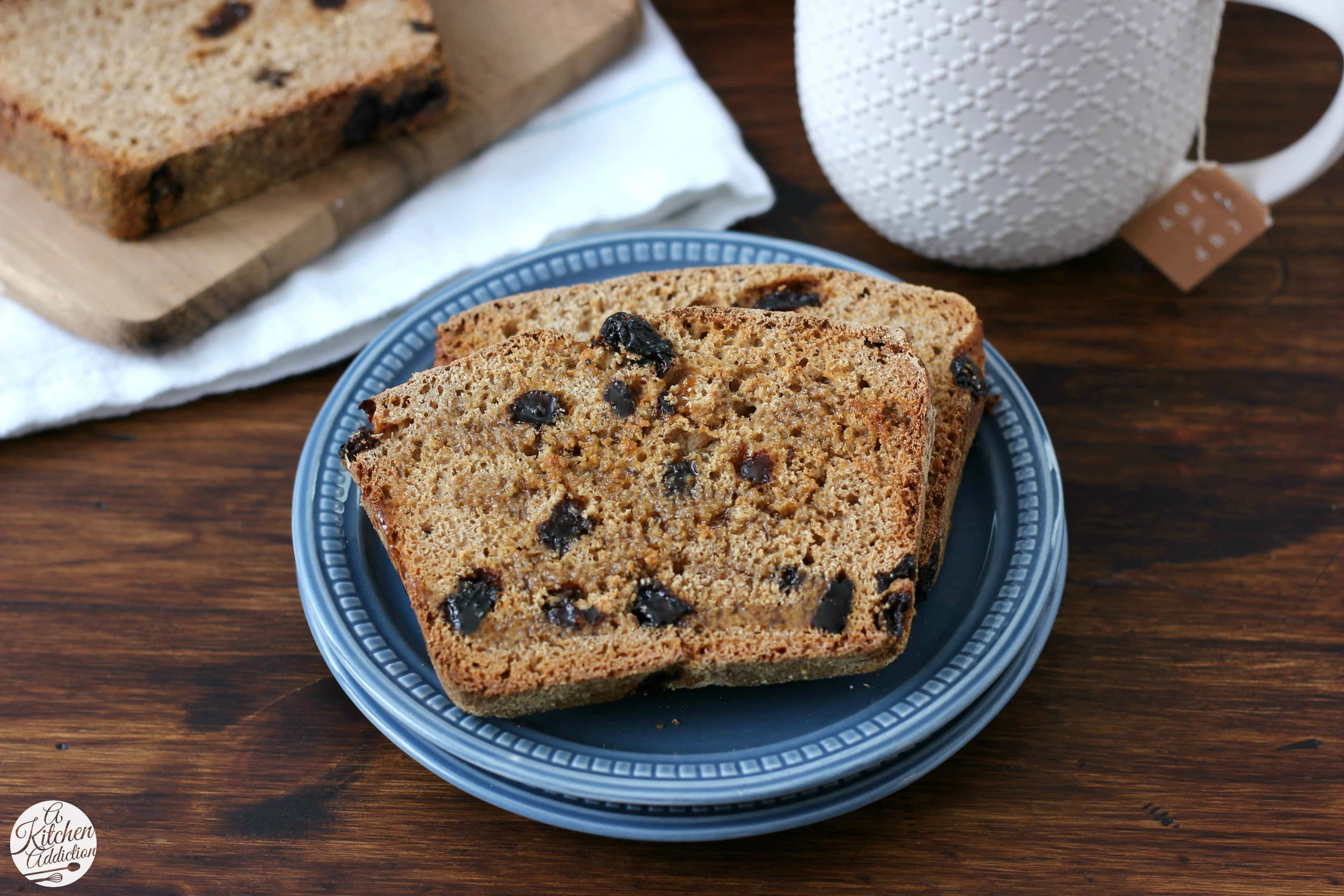 Fortunately, this bread is super is easy to make, so making it three times in two weeks really isn't that big of a deal. I know I try to convince you that all recipes involving yeast really aren't that difficult. But on a scale of 1-10 for difficulty of yeast recipes, this english muffin bread is a 1!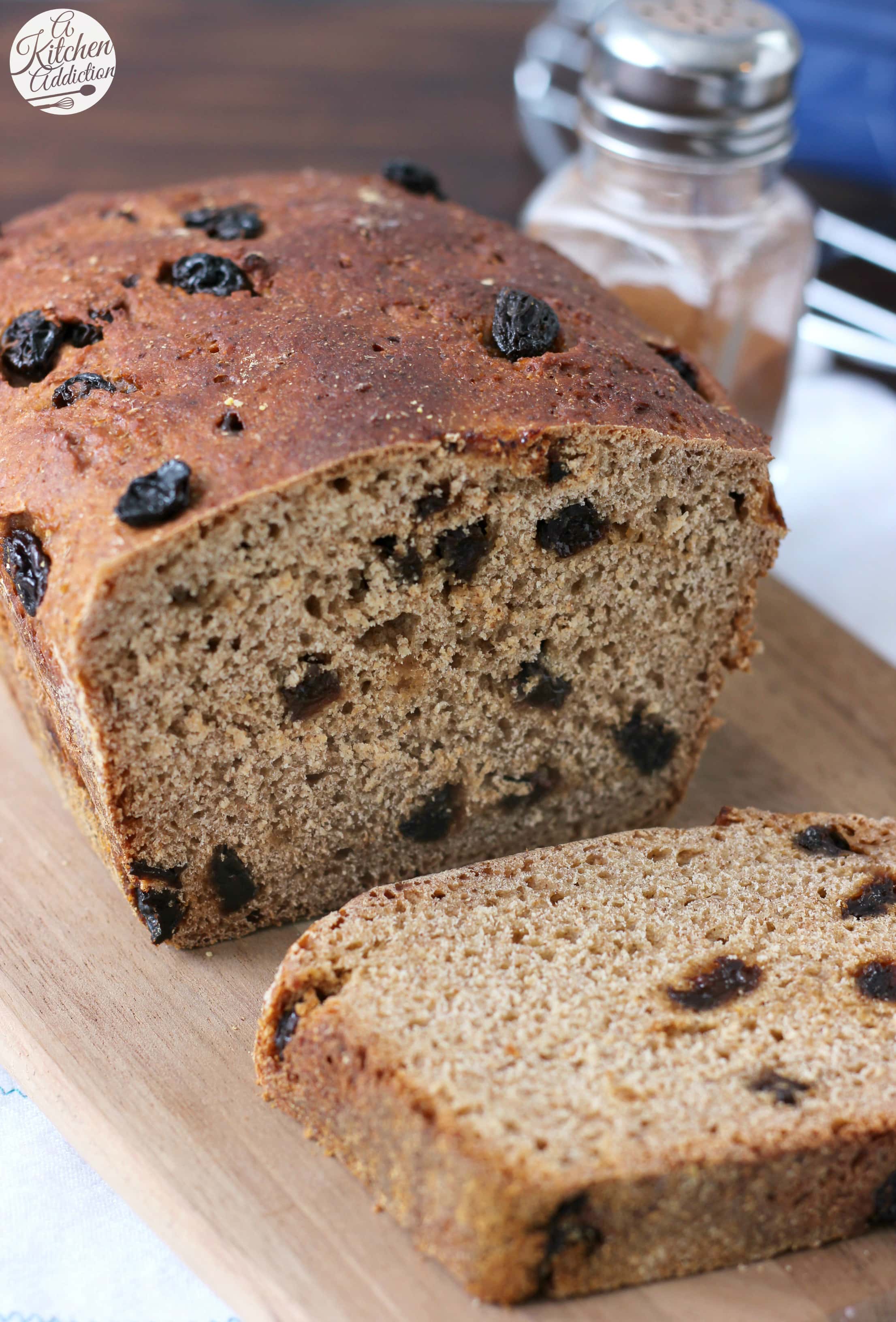 You don't even have to knead the dough! Just mix together the dry ingredients, and beat in the wet ingredients until a dough forms. Stir in the raisins, spread it in the pan, and bake. Then devour. Slice into thick slices, toast, drizzle with honey, and you're good to go!
Cinnamon Raisin Honey Wheat English Muffin Bread
Author:
Ingredients
1 1/2 C bread flour
1 C whole wheat flour
1 1/2 tsp cinnamon
1 1/2 tsp salt
1/4 tsp baking soda
1 pkg (2 1/4 tsp) instant rise yeast (I used Red Star)
1 C milk, warmed to 120 degrees
1/4 C honey
1/2 C raisins
Instructions
Lightly spray a 9×5 inch loaf pan with non-stick cooking spray. Sprinkle and coat bottom and sides of loaf pan with cornmeal.
In the bowl of a stand mixer, combine flours, cinnamon, salt, baking soda, and yeast.
With mixer on low, slowly add in warmed milk and honey. Increase speed to medium, and beat until dough forms and pulls away from sides of bowl. Slowly beat in raisins.
Spread dough into prepared loaf pan. Cover with a clean towel and allow to rise in a warm, draft-free spot for an hour, or until doubled in size. (Since it's winter, this could take up to 1 1/2-2 hours, depending on how warm your house is.)
Preheat oven to 400. Bake for 25 minutes or until golden brown. Allow bread to cool in pan for 10 minutes before removing to a wire rack to cool completely.