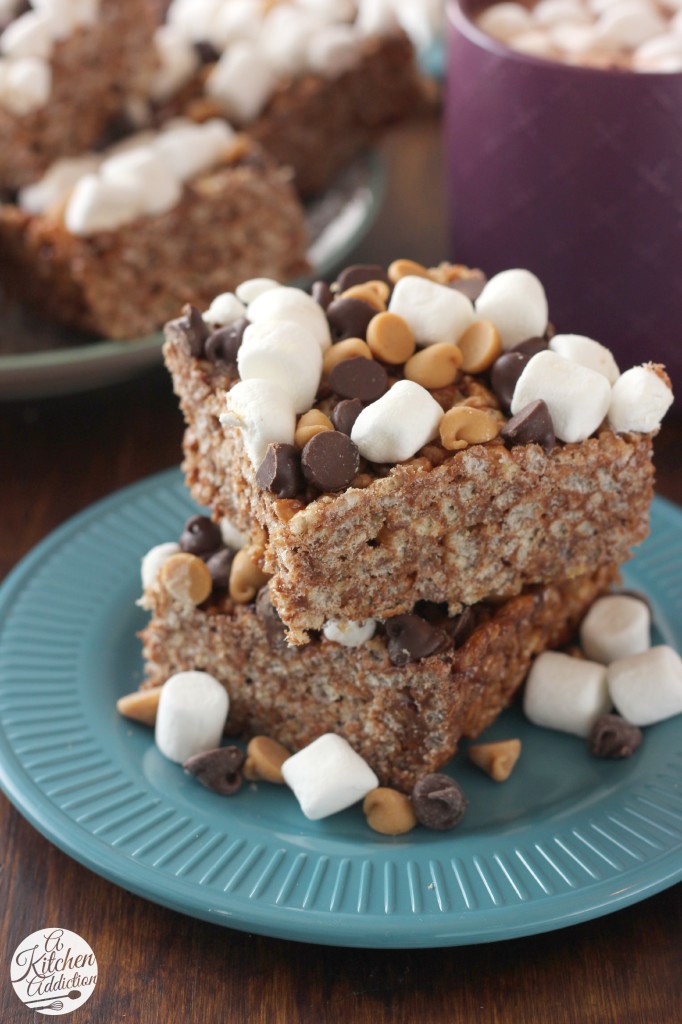 We got our first snowfall this week! Well, I don't know if you could really call it a snowfall. More like a light dusting. But it was still snow! And that's enough to make this Minnesota girl (who can't enjoy the snow of MN) happy! Time to break out the warm, fuzzy slippers, fleece blankets, and hot chocolate. Now I know some of you are less than thrilled at the thought of snow, so I'll try to contain my excitement about the prospect of more snow. Instead I'll just share with you these peanut butter hot chocolate rice crispy treats.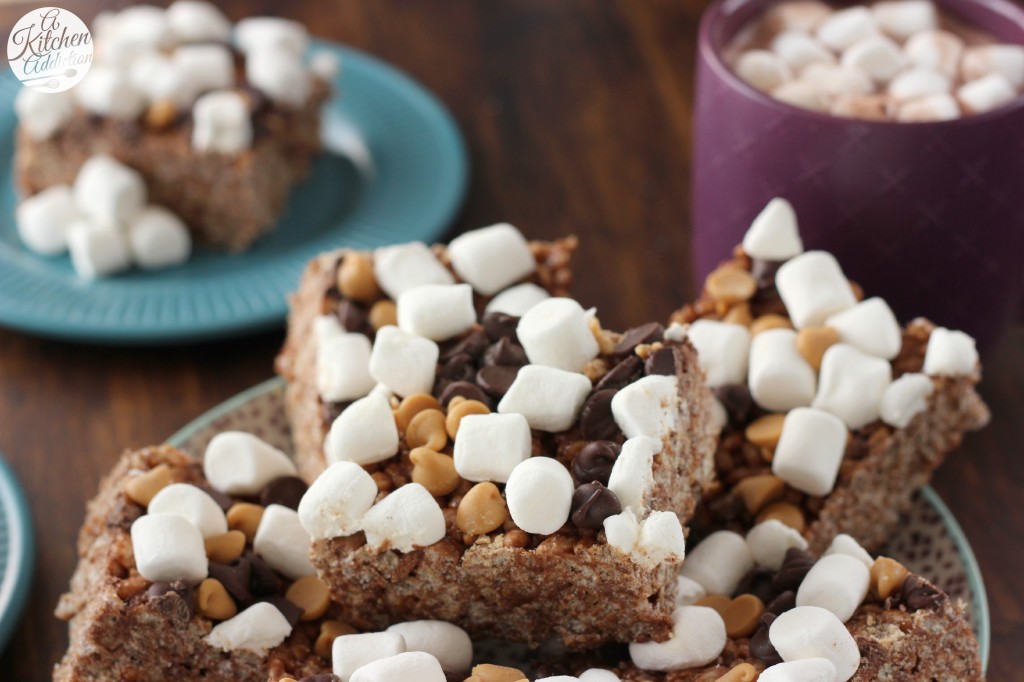 If you're living in a place that's already experiencing below freezing temps, then you'll need some of these crispy treats to go with your gigantic mugs of hot chocolate. And, even if you're not needing to drink hot chocolate to stay warm, you'll still want to cozy up with a couple of these hot chocolate rice crispy treats!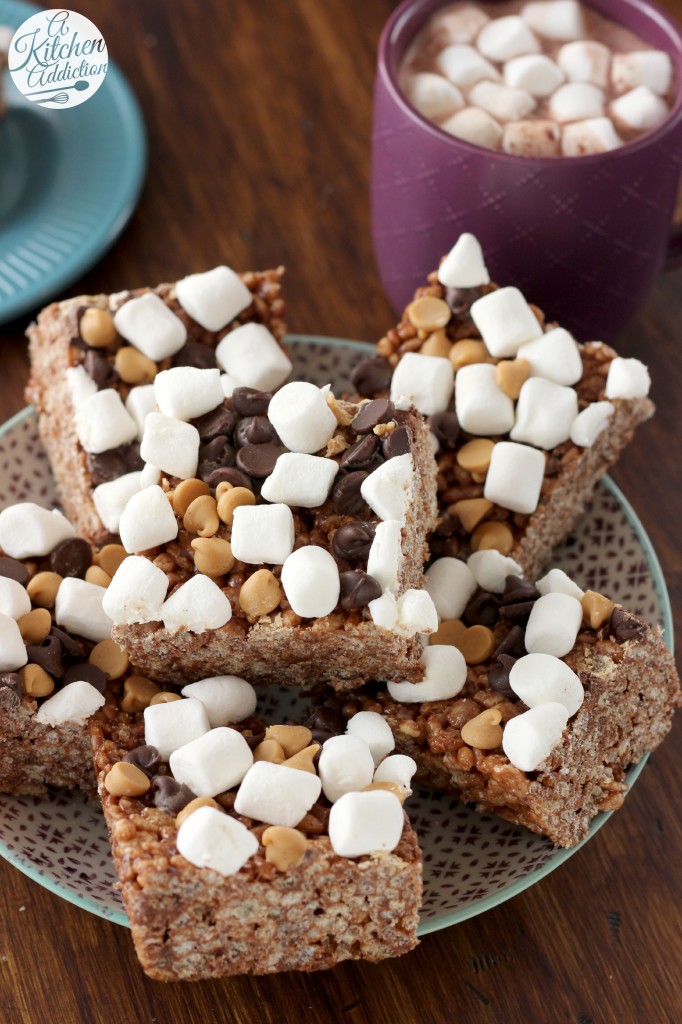 Lots of hot chocolate mix and marshmallows are added to traditional rice crispies to give them authentic hot chocolate flavor. I love rich hot chocolate, so I added in some extra baking cocoa too. Since peanut butter is the natural partner to chocolate, I couldn't resist stirring in some peanut butter and peanut butter chips at the last minute. Grab a blanket, slippers, your favorite hot drink and warm up with a batch of these peanut butter hot chocolate rice crispy treats!
Peanut Butter Hot Chocolate Rice Crispy Treats
Author:
Ingredients
1/4 C butter
1 (10 oz) bag marshmallows
1/4 C creamy peanut butter
2 packets dry hot chocolate
3 tbsp unsweetened baking cocoa
6 C crisp rice cereal
chocolate chocolate chips, for garnish
peanut butter chips, for garnish
mini marshmallows, for garnish
Instructions
Butter or spray with non-stick cooking spray the bottom and sides of a 9×13 inch baking dish.
In a large saucepan (I used a 6qt.), melt butter over low heat. Stir in marshmallows until melted. Stir in peanut butter, hot chocolate mix, and baking cocoa until smooth.
Add crisp rice cereal and stir until coated.
Gently press mixture into the bottom of prepared baking dish. Do not press too hard or bars will turn out hard.
Sprinkle with chocolate chips, peanut butter chip, and mini marshmallows. Gently press down.
Allow to cool completely before cutting into bars and serving.