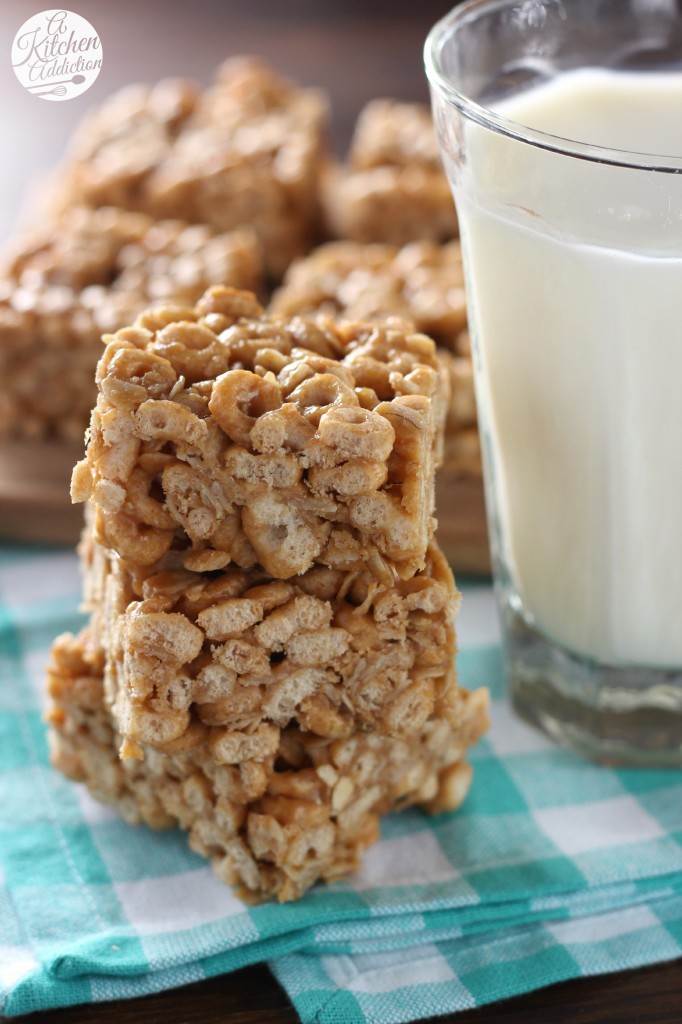 I know it's been awhile since I posted a breakfast recipe, so I thought it was about time that I shared another one. Okay, so maybe that last one was Tuesday with these cinnamon sugar chai donut muffins, but you'd think with the frequency with which I've been sharing breakfast ideas that I wouldn't be able to make it from Tuesday all the way to Friday without another one!
Sorry about that. I didn't realize that I had so many breakfast-type foods in a row until I looked at my month zoomed out. But, don't worry. Next week is all about dessert!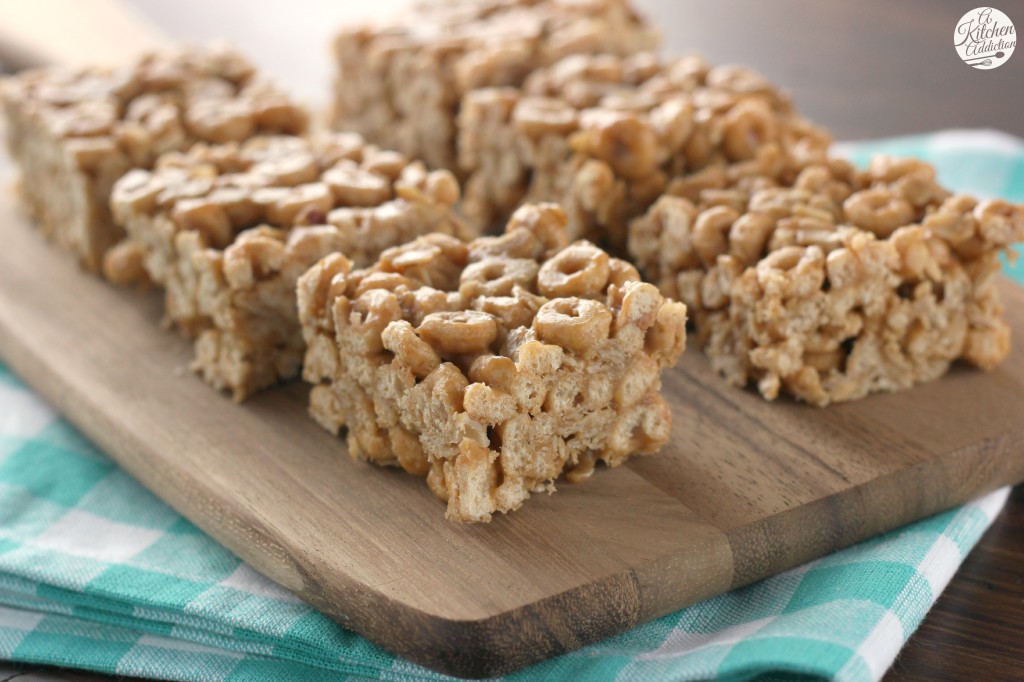 But first these peanut butter honey cereal bars. Cereal, oats, and peanut butter. A wholesome breakfast all wrapped up in a convenient cereal bar. These cereal bars came about as a result of a little cupboard purging.
I was looking for an ingredient and stumbled upon several boxes of Cheerios pushed back in the corner. I suppose at some point there was a logical reason why I had multiple boxes of them, but when I saw them, I had no idea.
We aren't big cereal eaters, so I obviously had some sort of plan for them. Oops. Until I think of what that idea was, I'll be over here making peanut butter honey cereal bars!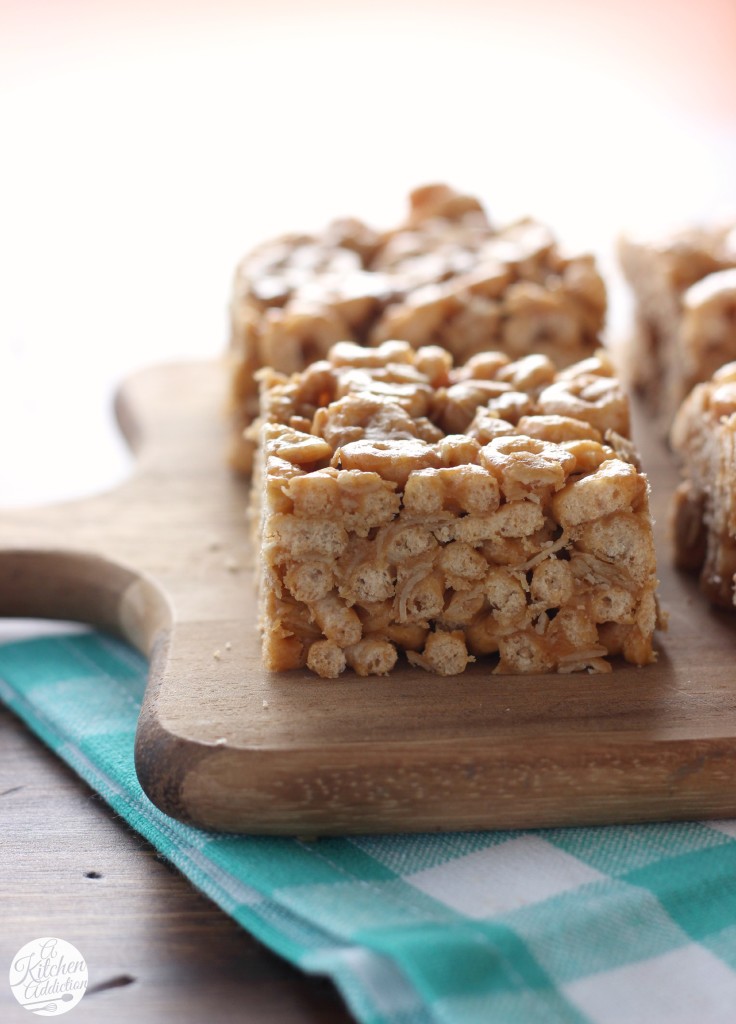 Great for breakfast or snack, these bars are sweetened with honey and coconut sugar. Peanut butter and coconut oil act as the binding agents. The only other ingredients are Cheerios, oats, and vanilla extract.
No hidden ingredients or preservatives so you can feel good feeding these to your kids as they rush off to school or grabbing them for yourself as you rush off to work!
Peanut Butter Honey Cereal Bars
Author:
Ingredients
4 C Cheerios or oat cereal
1 C quick oats or regular oats
1/2 C + 2 tbsp no-stir natural crunchy or creamy peanut butter
1/2 C honey
3 tbsp coconut sugar or granulated white sugar
3 tbsp coconut oil
1 tsp vanilla extract
Instructions
Line a 9×9 inch baking dish with aluminum foil and spray with non-stick cooking spray.
In a large, heat safe bowl, combine Cheerios and oats. Set aside.
In a medium saucepan, combine peanut butter, honey, sugar, and coconut oil. Bring to a boil over medium heat. Boil for one minute, stirring constantly to prevent scorching. Remove from heat and stir in vanilla extract.
Carefully pour mixture over the top of the cereal mixture. Stir to coat.
Gently press into prepared baking dish. (Do not press mixture too hard or the bars will be hard when cooled.)
Refrigerate for one hour or allow to cool completely at room temperature before cutting into bars.
Store in an airtight container.